The cryptocurrency industry is overgrowing. Just a decade ago, the world was not yet ready for the idea of a fully digital currency. Today, the situation has fundamentally changed, and even cross-border transfers at the level of the largest financial institutions are being made with coins. That leads many people to ask "how to transfer BTC to bank account". This article will answer questions such as:
What is Bitcoin?
How to transfer BTC to bank account in the Philippines
Efficient ways to transfer BTC to bank account
Diversification is the key to a successful investment strategy. It is also true for crypto assets investments. So be aware of the market situation.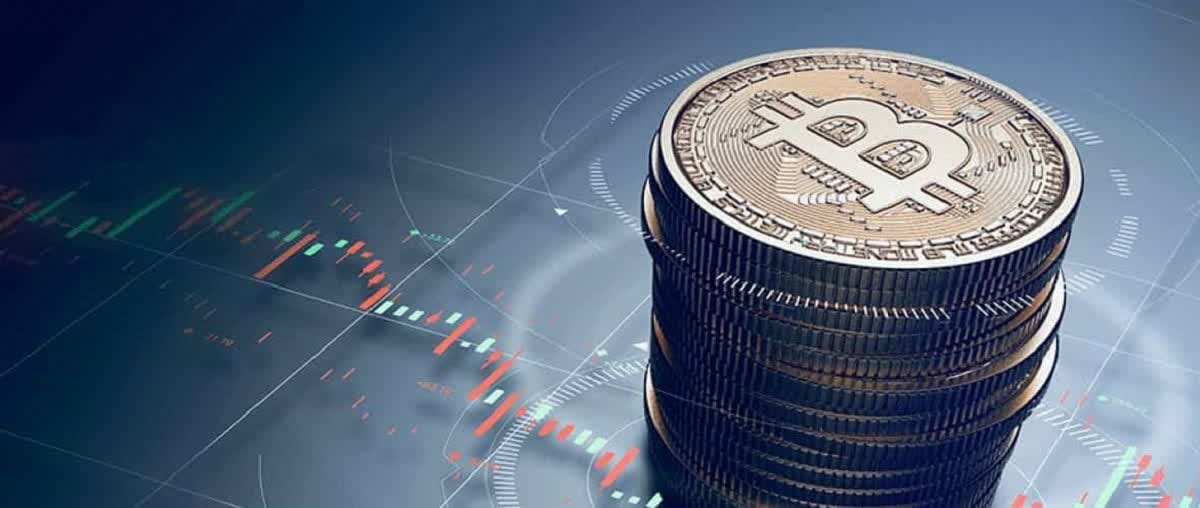 What is Bitcoin?
Bitcoin is a decentralised digital asset. Bitcoin has become a unique payment method. It has changed the whole concept of the monetary and payment system in the world. This payment method is secure, transparent and does not require any intermediaries. As a result, Bitcoin has challenged the current financial system.
Bitcoin is the first cryptocurrency to enter the global market and is the most valuable at the moment. Bitcoin's market capitalisation has already reached $1 trillion in 2022.
Bitcoin's success has created space for many other cryptocurrency projects on the market today. In addition, the blockchain technology on which Bitcoin is based is bringing tremendous change to the financial industry and almost every other industry in the world.
Bitcoin has emerged as a convenient and secure payment method. It works like other digital payment systems like PayPal. But its unique feature is that you can exchange digital assets with others rather than fiat currency. However, the transactions remain anonymous because they do not go outside the system.
Users have hot or cold storage. Each has a unique address and is used to store its cryptocurrency.
How does the payment or transfer process work?
For example, you want to send money to a friend in another country. With Bitcoins, you can do it in minutes instead of days. In addition, instead of paying high fees to banks, you only have to pay minimal transaction fees to help maintain the network.
Why do I need to exchange crypto?
The cryptocurrency market has been steadily evolving and growing since the very first day of Bitcoin. As a result, more and more users are interested in digital money, and because of this, the question of how transfer Bitcoin to bank account in the Philippines comes up. And this question has become more and more relevant to many people.
But why convert Bitcoin to cash?
Everyone uses fiat money. It is the usual coins and notes in a wallet. It's also funds available on credit or debit cards. In general, it is money that can be used to buy food, clothes or a flat, or pay off a hairdresser, taxi driver or dentist.
At the moment, having fiat money is a lot safer because many national currencies are stable and accepted by countries. They are cheaper to produce (they are also supposed to be environmentally friendly because in China for example, mining is the third most carbon-emitting industry) and they are rarely in short supply. On the downside, however, there is a lack of anonymous transaction traceability, the possibility of bank accounts being frozen, and exposure to inflation.
Central banks in most countries view cryptocurrencies as the next step in the evolution of money. As a result, even though cryptocurrencies themselves exist in undeterdined status, CBDCs (such as the digital yuan, for example) are actively developing. That means that the adoption of cryptocurrencies and a paradigm shift await the economy not just for the foreseeable future but before 2030.
Most standard methods to transfer Bitcoin from Crypto exchanges to bank accounts.
There are many ways to exchange crypto to fiat currency, and the most popular ones involve using third-party broker exchanges and crypto exchanges. Each exchange option has its pros and cons, so before you start using a particular site, you need to understand the specifics of transferring Bitcoin to a bank account.
What are other methods available?
You can use peer to peer platforms, Bitcoin ATMs, Apps and Online Wallet. But first things first.
Let's put you in the picture how withdraw BTC to bank account through crypto exchanges.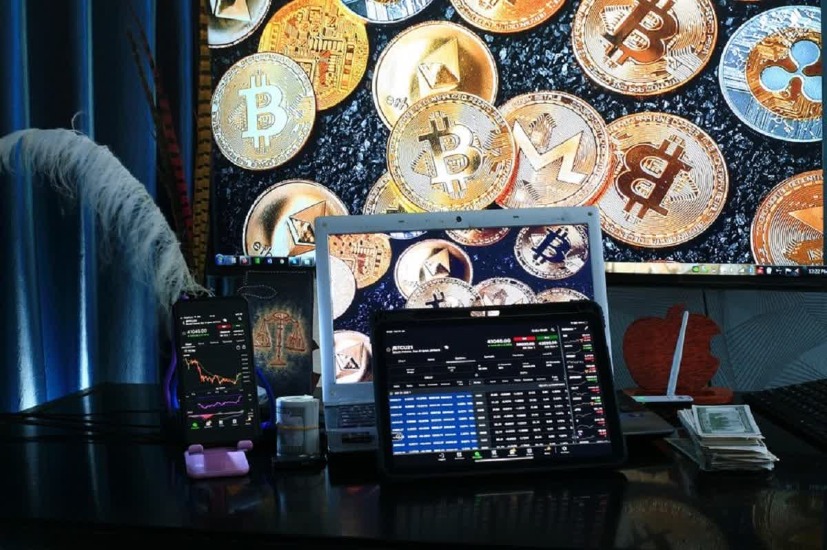 Cryptocurrency exchanger - pros and cons
Cryptocurrency exchanges provide users with much wider opportunities than exchanges. You can either exchange crypto assets into fiat currencies and vice versa or keep your funds in your internal wallets. Exchanges are commonly used when looking to make money trading crypto.
The advantages of exchange services include:
automatic exchange transactions with high speed, money and coins are credited to the user's account instantly;
low commissions, prices depend on the value of the crypto on the exchange;
reliability and safety.
The disadvantages of using exchanges include:
more complex management of funds;
obligatory verification
Therefore, users are advised to understand all such features for the sake of additional earnings or withdrawals with small commissions.
Popular exchanges
How withdraw Bitcoin to bank account in the Philippines? What secure and convenient crypto exchanges are there on the Internet?
There are hundreds of different cryptocurrency exchanges online with varying degrees of reliability. It is best to use proven resources which have proven themselves in the market and have been operating for at least a few years. Such companies include:
1. Binance.
2. CEX.IO.
3. Coinbase
Binance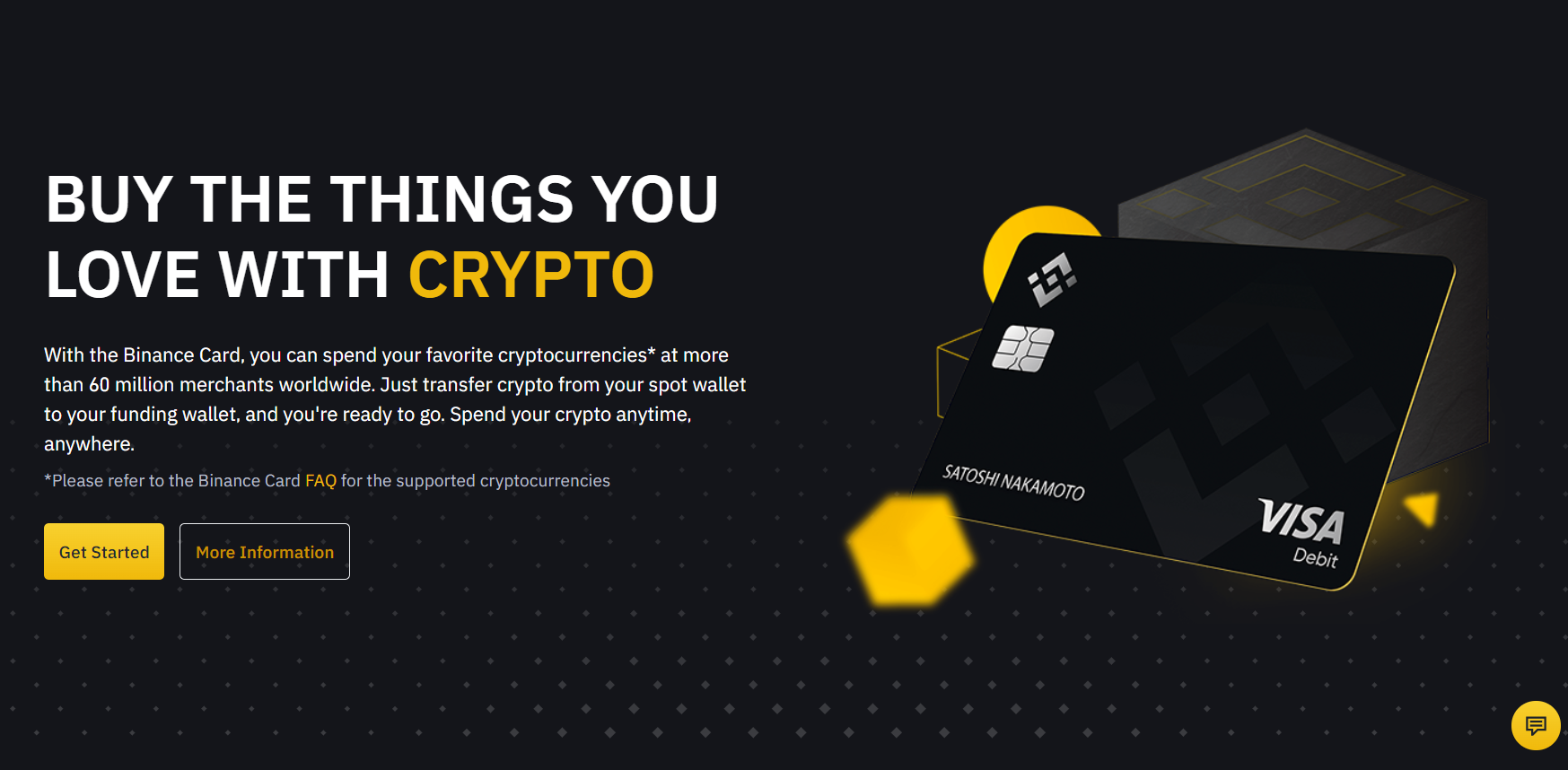 The largest exchange is located in Hong Kong. It occupies the top place among all exchanges in terms of the trading volume. This exchange allows to work with many cryptocurrencies and is characterised by fast and secure exchanges.
How to sell cryptocurrency for fiat currency and transfer funds directly to a credit or debit card?
Register and get verified. This step will not take you long.
Log in and go to the "Credit/Debit Card" menu
Choose which digital assets you want to sell. Choose which crypto you want to sell, the fiat money and the amount.
Select payment method. Select the credit or debit card you want to receive funds from or add a new card. Then click on "Confirm".
Confirm the transaction.
Check the details of the payment and confirm the transaction within one minute. After that time, the price and amount of the cryptocurrency you will receive will be recalculated. To find out the current market price, click "Refresh".
After confirming the details, the transaction will be executed. As soon as the transaction is processed, you will receive a notification.
Coinbase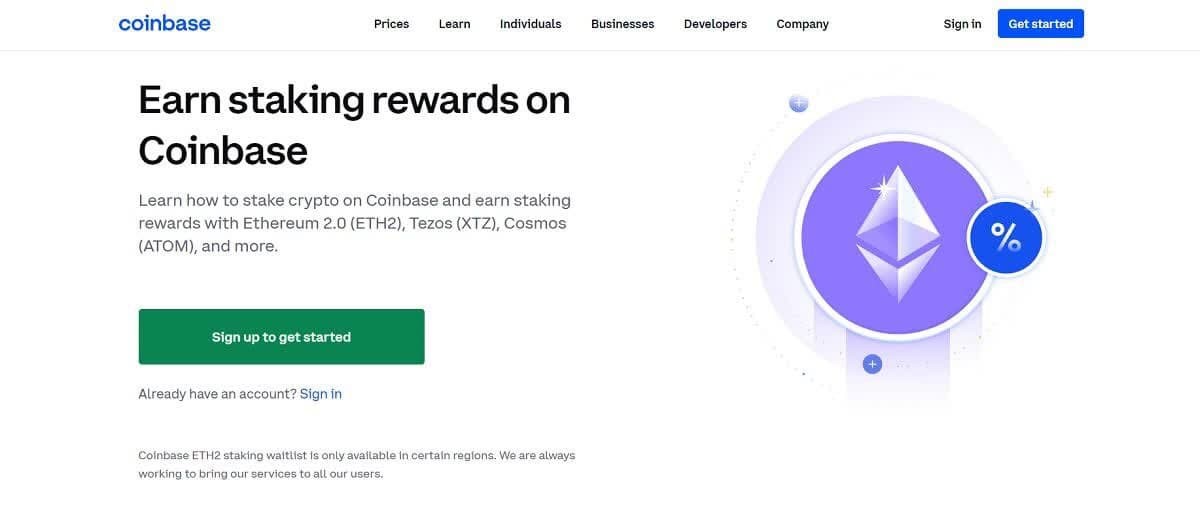 It is one of the most well-known exchanges renowned for its reliability and security.
To transfer cash from Coinbase to a linked debit card or bank account, you first need to sell Bitcoin to your wallet in US dollars. You can then cash out the funds.
How transfer Bitcoin to bank account?
Click "Buy/Sell" in your web browser or click on the icon below in the Coinbase mobile app and select "Sell".
Select the cryptocurrency you want to sell and enter the amount.
Select Preview to sell - Sell now to complete this action.
Once completed, your money will be available in your wallet in your local currency (e.g. US dollar wallet).
You can immediately cash out your funds by clicking 'Withdraw funds' in the Coinbase mobile app or 'Withdraw funds from web browser'.
CEX.IO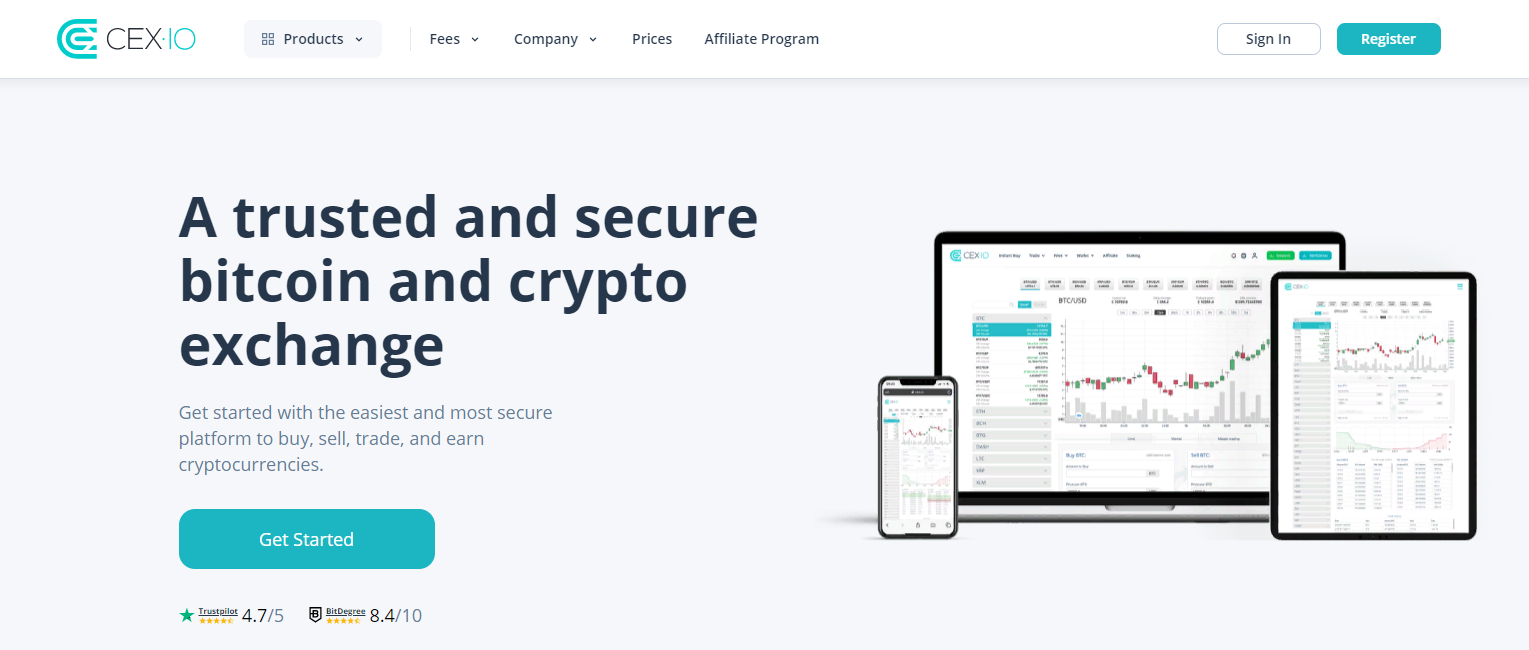 Withdrawing cryptocurrency funds is easy and convenient with CEX.IO mobile app.
To withdraw your cryptocurrency from CEX.IO to another wallet, you should:
Go to the Finance page.
Press Withdraw button next to the currency you want to withdraw.
On the next page, you will need to specify the destination address and amount
Once you have filled all the fields, double-check all the information you entered and confirm it by ticking the checkbox.
After pressing Withdraw button, you will receive a confirmation e-mail. You will need to follow the link in the e-mail to confirm the transaction.
Please note that verification is required for withdrawal. Also, you cannot withdraw the cryptocurrency during the first 48 hours after creating your account. The withdrawal confirmation link is valid for 30 minutes.
Other withdrawal methods
For all users who need to know how withdraw BTC to bank account in the Philippines, cryptocurrency exchanges are one of the safest methods. But how else can you do it?
1. Third-party broker exchanges
Third-party broker exchanges are particular websites where users can exchange crypto for another crypto or fiat currency. To exchange, you need to choose a suitable service, register in it, choose a fitting exchange pair, specify the amount and create an appropriate application.
After that, all you have to do is pay for your request and wait for the money or virtual coins to arrive at the specified address - wallet, card, etc.
This method is used by many people today as they have several significant advantages:
Simplicity of operation.
Possibility to make an exchange without preliminary registration on some websites.
Commission fee is charged only for transfer. You do not have to pay a commission for the deposit and withdrawal of funds to your account.
Disadvantages of this option of exchanging cryptocurrencies are also available. They usually include:
Comparatively long exchange time.
Large commission. Owners of exchangers set their exchange fees, which can be pretty high.
A limited set of cryptocurrencies. Most exchangers work only with the most well-known cryptocurrencies.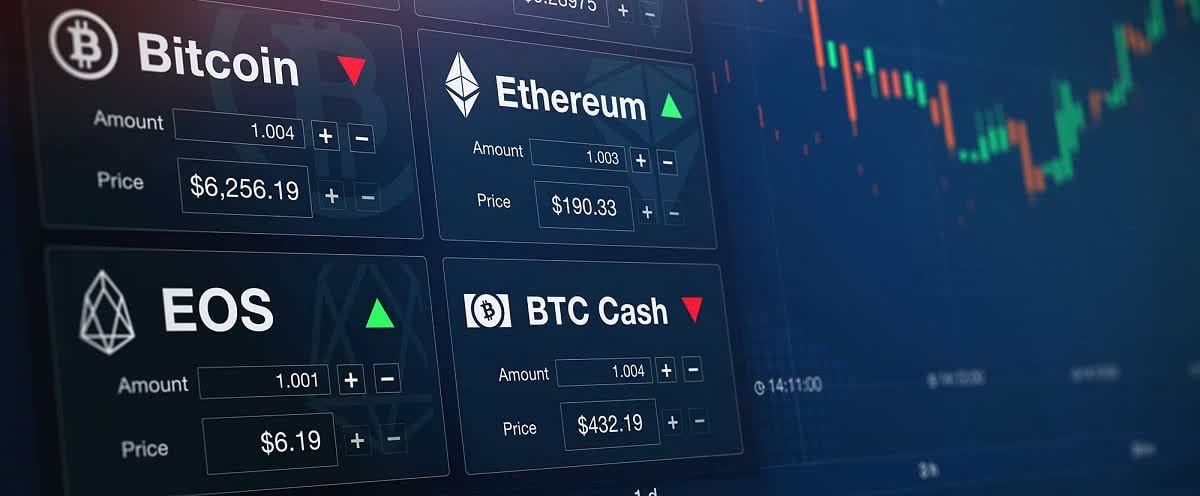 2. Bitcoin ATMs
You can also use Bitcoin ATMs to withdraw cash directly. These devices resemble the excellent old ATMs but are more modern. You get fiat currencies in exchange for cryptocurrencies.
It may seem like the best way, but there aren't that many Bitcoin ATMs - they're pretty rare.
3. Peer to peer platforms
P2P cryptocurrency exchangers are places where you can exchange cryptocurrencies and withdraw the money to your card or bank account. That is a fairly common method.
A transaction on a peer-to-peer platform is the transfer of money from one user to another on an automated platform. P2P cryptocurrency exchange therefore minimises or eliminates fees.
Like any market participant, a person who engages in P2P exchanges benefits. The profit of a P2P merchant is that they can sell cryptocurrency at any price they want, making an entire profit on the trade with no commission from the platform. The benefit is that you don't need an outside technical person to run your exchange, just a few managers, a channel or a messenger chat.
Here are the primary methods how withdraw Bitcoin to bank account. Each participant can choose the most comfortable option.
SIMPLE AND RELIABLE
MONEY WITHDRAWAL