How to buy Google stocks
Google has become a regular household name all around the world.
Synonymous with the use of the internet, this public company has expanded substantially from its humble beginnings in the mid nineties. It was officially founded back in 1998, by two Stanford University students named Sergey Brin and Larry Page. Since then, they have created the most powerful search engine, an operating system, and many more influential tech products.
As of 2015, Google has been restructured to be a part of the parent company Alphabet, Inc. This company owns and operates many other tech aligned companies around the world. On its own, Google is one of the biggest four companies in the whole world.
Understandably, this has attracted a lot of traders and investors over the years as a prime candidate for investment.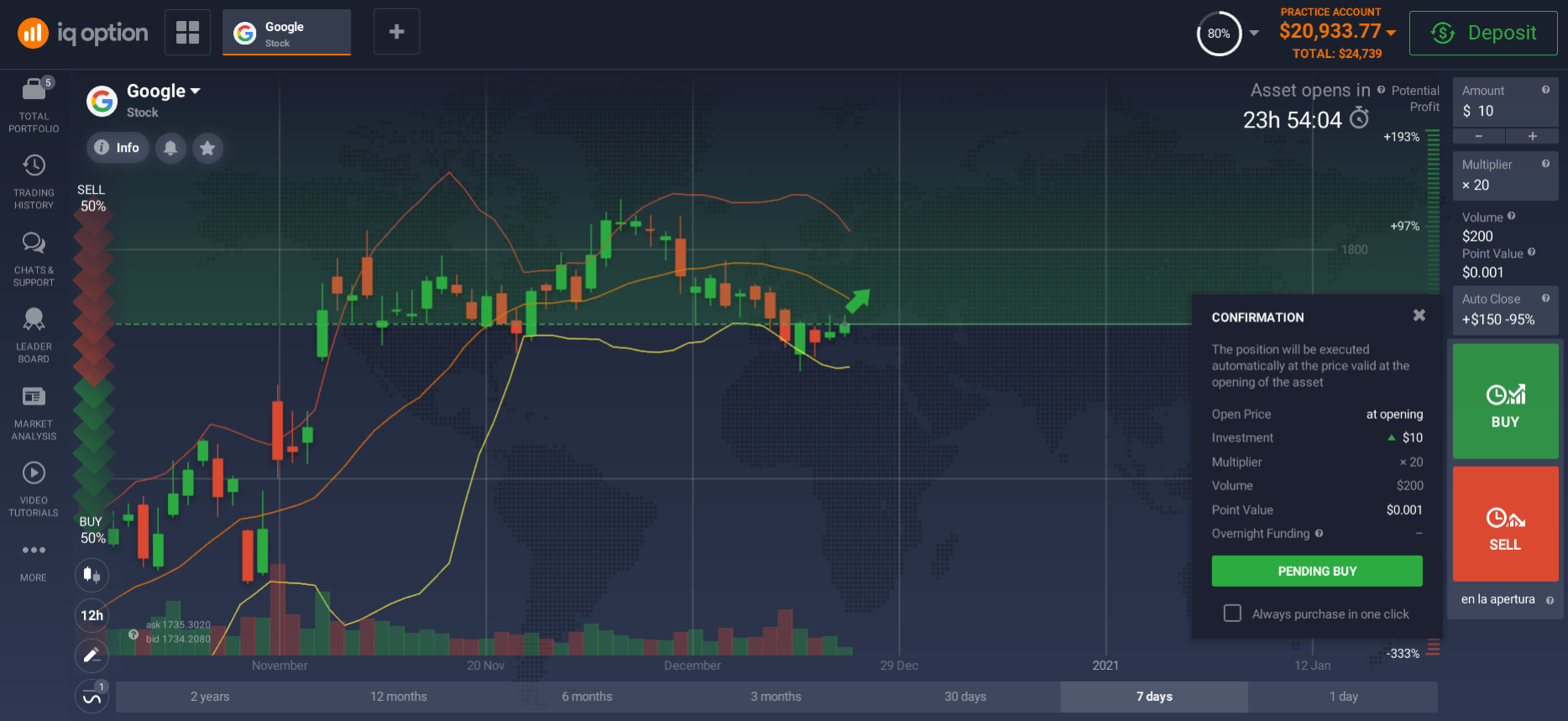 How to invest in Google stocks
For investors in the Philippines, the opportunity to invest in Google stocks has never been easier.
Thanks to companies like Google, the internet is home to many wondrous possibilities. The most relevant here is the copious amounts of online brokers that are now available. This makes online investment significantly more viable for everyone.
To begin your investing, you must first find and review one of these brokerage accounts. They will serve as the gateway into the online market and an essential tool to teach you how to invest in Google stocks.
Best of all, the process of getting set up on one of these online broker platforms is very straightforward.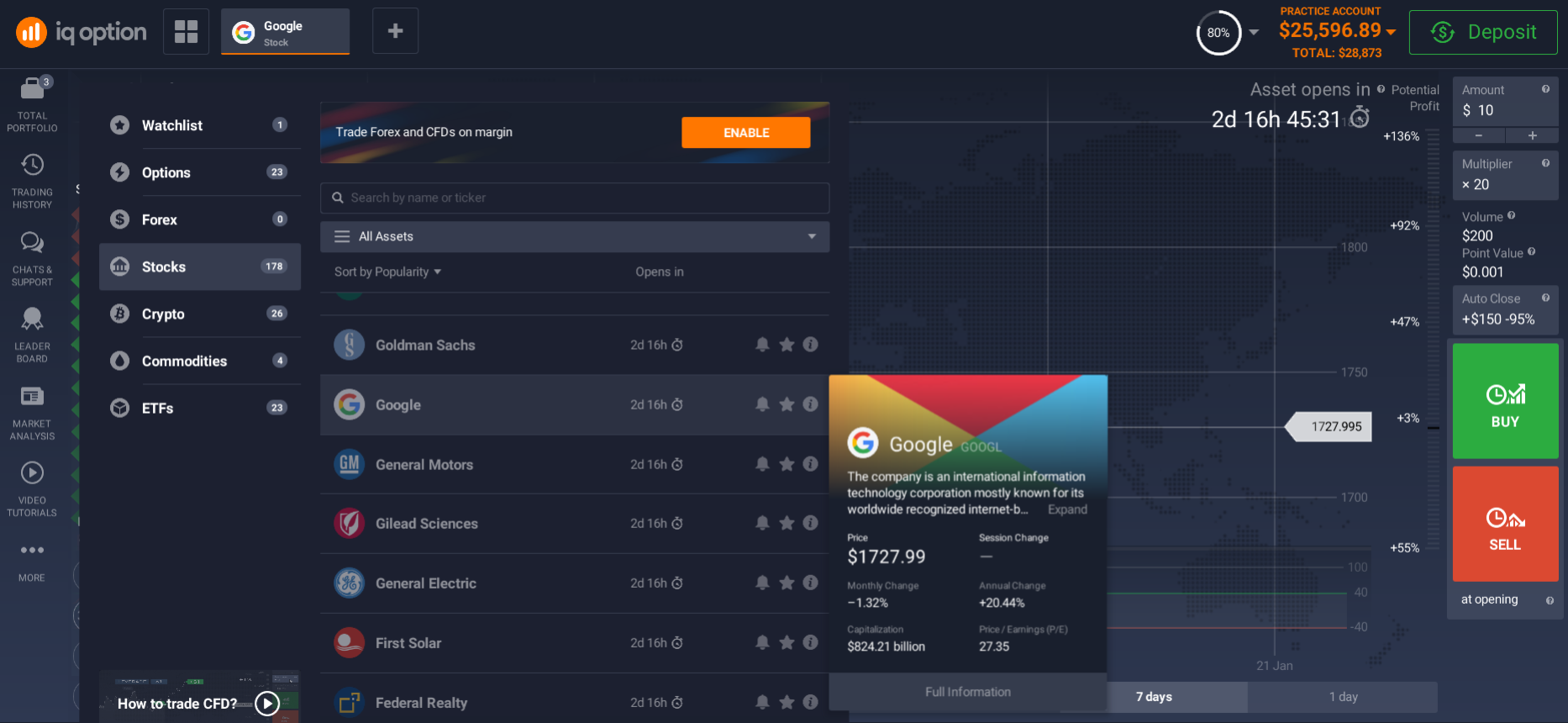 Google Stock Investment Platform
In order for an online platform to be able to provide a proper broker service they must be able to cover a few critical services.
The primary one of these is to connect their investors with the stock market in such a way that they can interact with the securities. This allows you to make trades and buy and hold shares.
On top of this, there are many other features that investors should ensure are a part of their trading experience online. Aspects like online security and investment protection are imperative to successful investing. Other features that provide additional trading tools, like stock quotes and indicators, to help you make informed investments can also be extremely advantageous.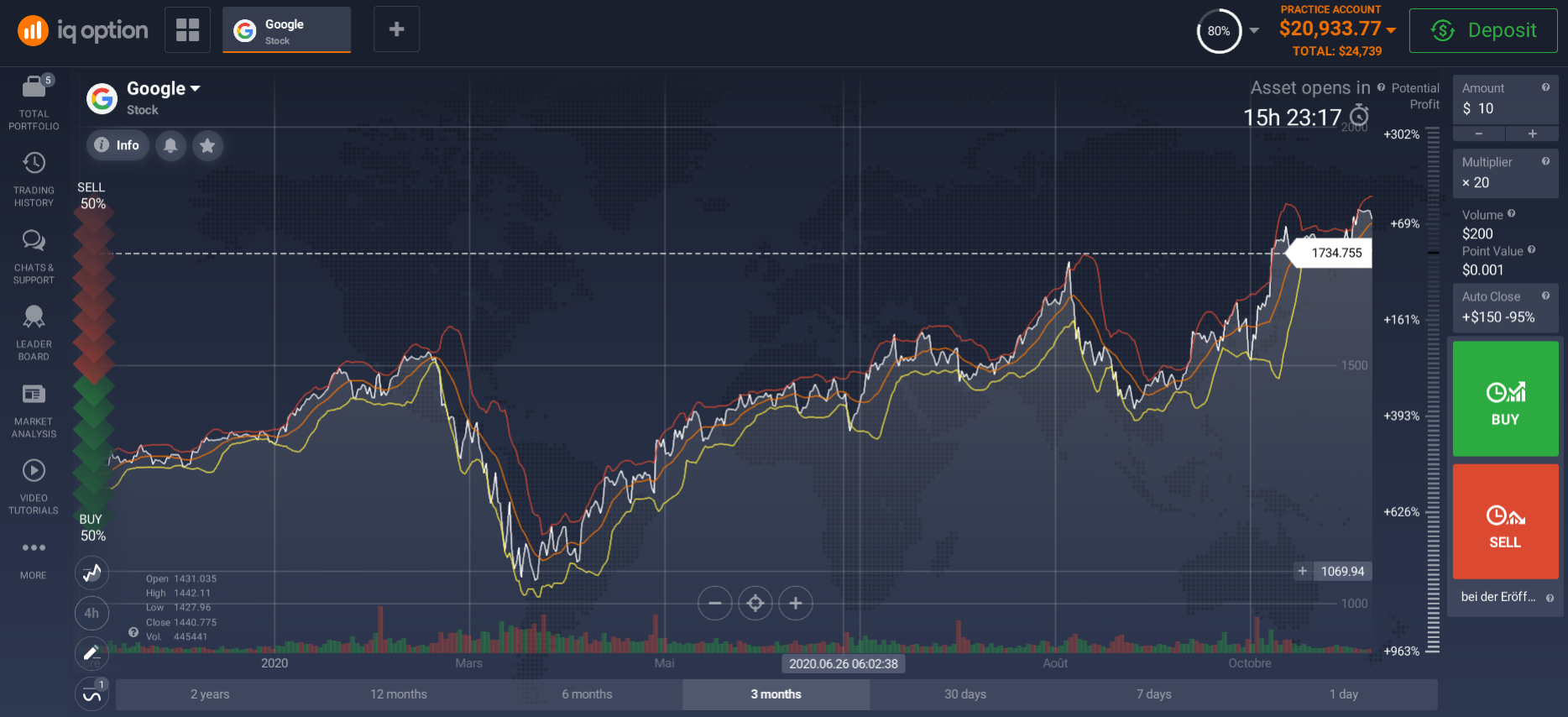 How to start investing in Google stocks
To understand how to buy Google stocks in the Philippines you must join an online broker.
This is the first and most important step of the investing process online. A trader from the Philippines will be able to discover many different broker platforms online, so they must be willing to research and review these options. Making an informed decision will produce the best trading environment for you.
Once the platform is dealt with you can start buying and selling stock in the company. This can be done through a standard market order, which acquires the stock immediately, or through a limit order which is a buy order set upon a specific price. First, an account must be registered at a broker.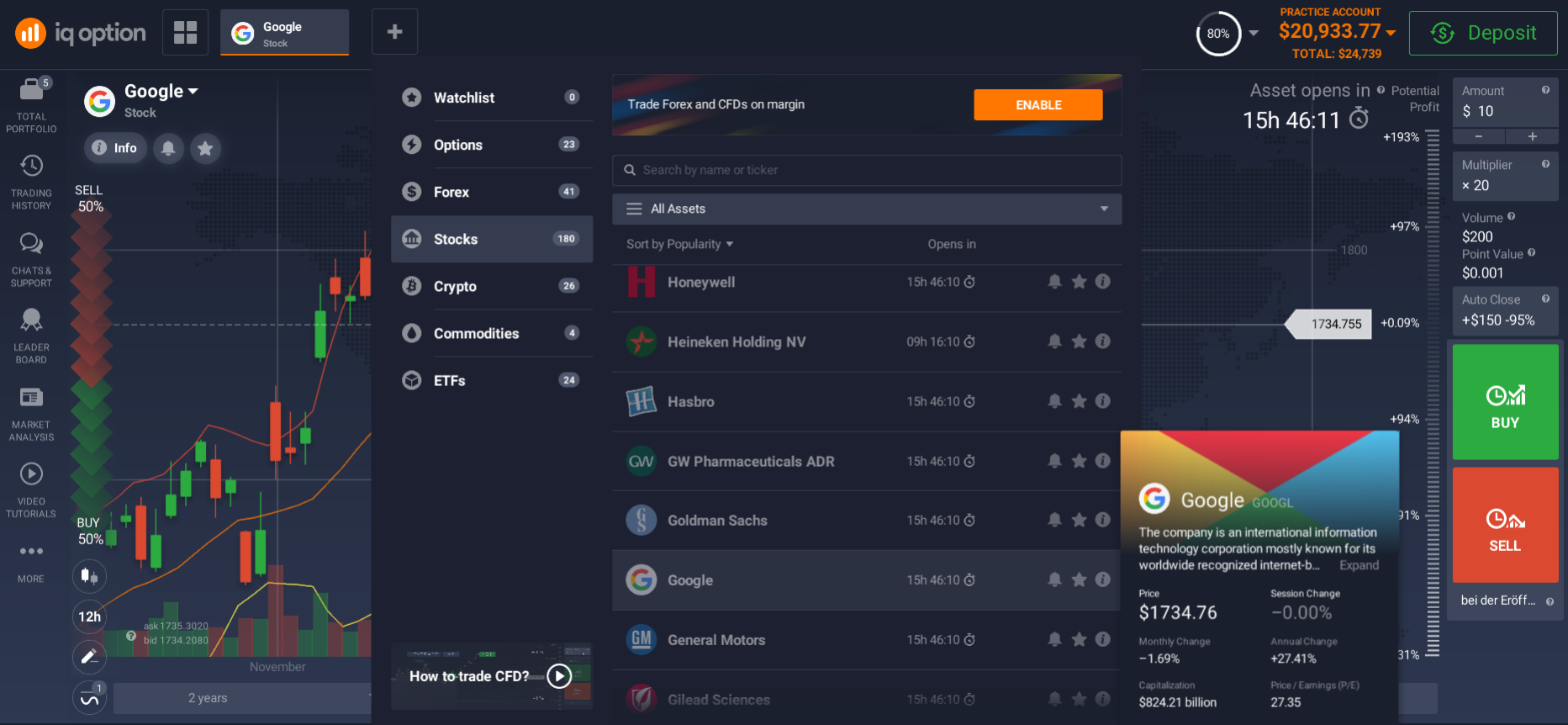 How to register
Once you have properly investigated some of the top platforms, you can pick one or two to test out. This involves registering an account on the platform. Fortunately, this process is free for most of the top brokers, giving access to the platform before any investments or deposits need to be introduced. From here, you can test out the system directly and see if it is the right fit for you.
Registering on a platform begins when you visit their official home page. The website will give you further information on the platform and what it provides. From there, you can input your details, often just an email address and password, and then access the platform itself.
There are even ways to test out the platform and make trades without adding any capital.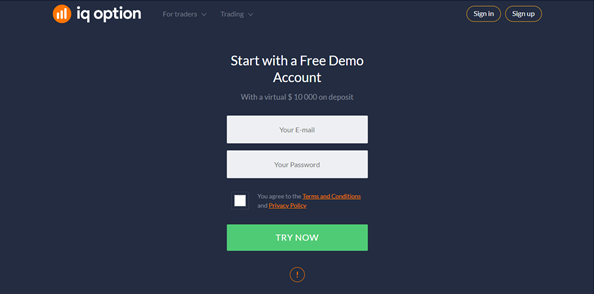 How to open a demo account
The demo account is one of the traders' most powerful tools.
Most online brokers have started offering their clients access to a demo version of their trade room. This provides the majority of the functioning parts of the real trade room, but investors do not use real money. Instead, the broker provides virtual currency that can be used simply to learn and understand the mechanics of trading on that specific platform.
Once you have experimented enough on the demo, you can decide if you want to use this platform to start trading for real.
How to open a real account
The real account is where the investing truly begins. For those looking to buy Google stock, this is the moment to shine. Once you have settled for an online broker, you can look to put in an initial deposit to properly activate the account. Not only does this activate said account, but it also provides the much-needed capital to invest with.
At this point it is good to take note of the personal finance you are willing to put toward stock trading.
This requires a fundamental analysis of your funds and the risks involved with trading.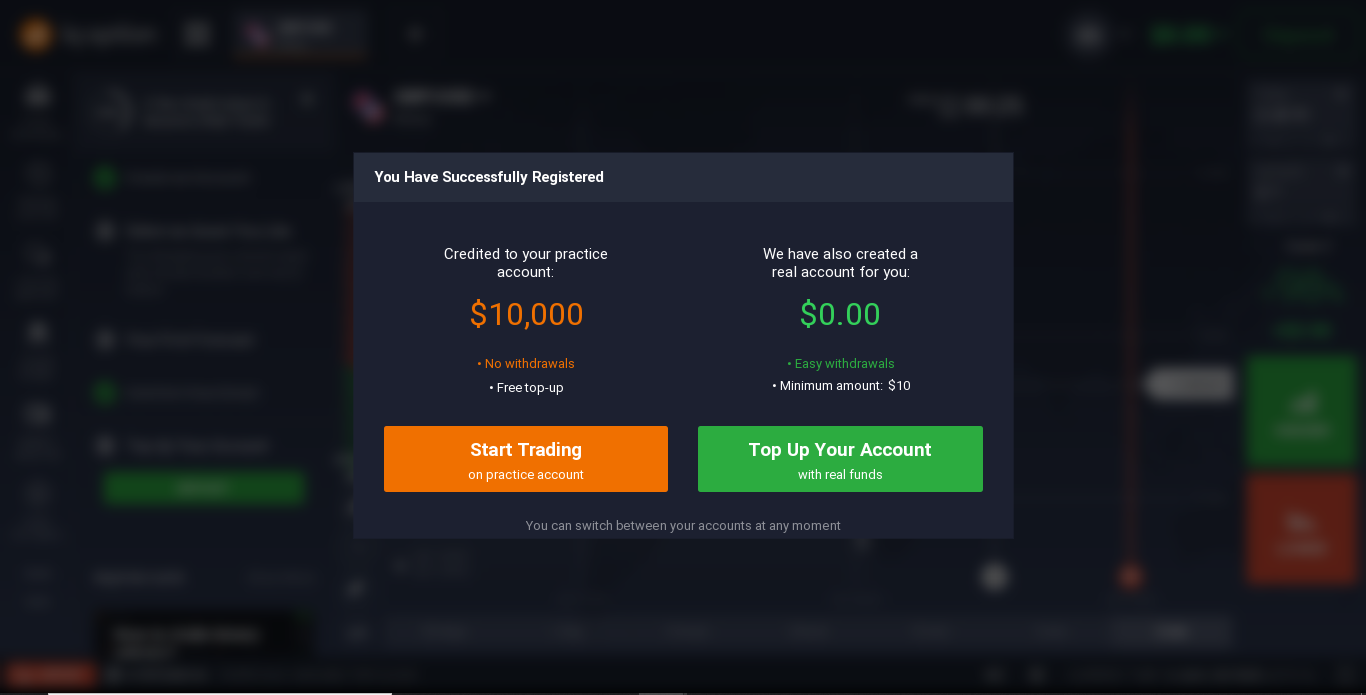 How to fund a deposit
A deposit is made whenever you need to put real money into your trading account.
You will send it from your bank account into the account created on your broker platform. Often, this requires a third-party payment system to help facilitate the transfer. Top brokers will have a myriad of options in this regard. It is good to perform a basic technical analysis on the different features available.
Minimum deposit amount
One of the main restrictions' brokers will have around making deposits is the minimum amount you can put in at any one time. There is a process to transfer the money and to limit multiple small transfers a platform might have a higher minimum in place. This also serves as surety for the platform that is helping to facilitate these investments.
Many top platforms have multiple accounts available to their clients, with varying minimums to appeal to the full range of investors.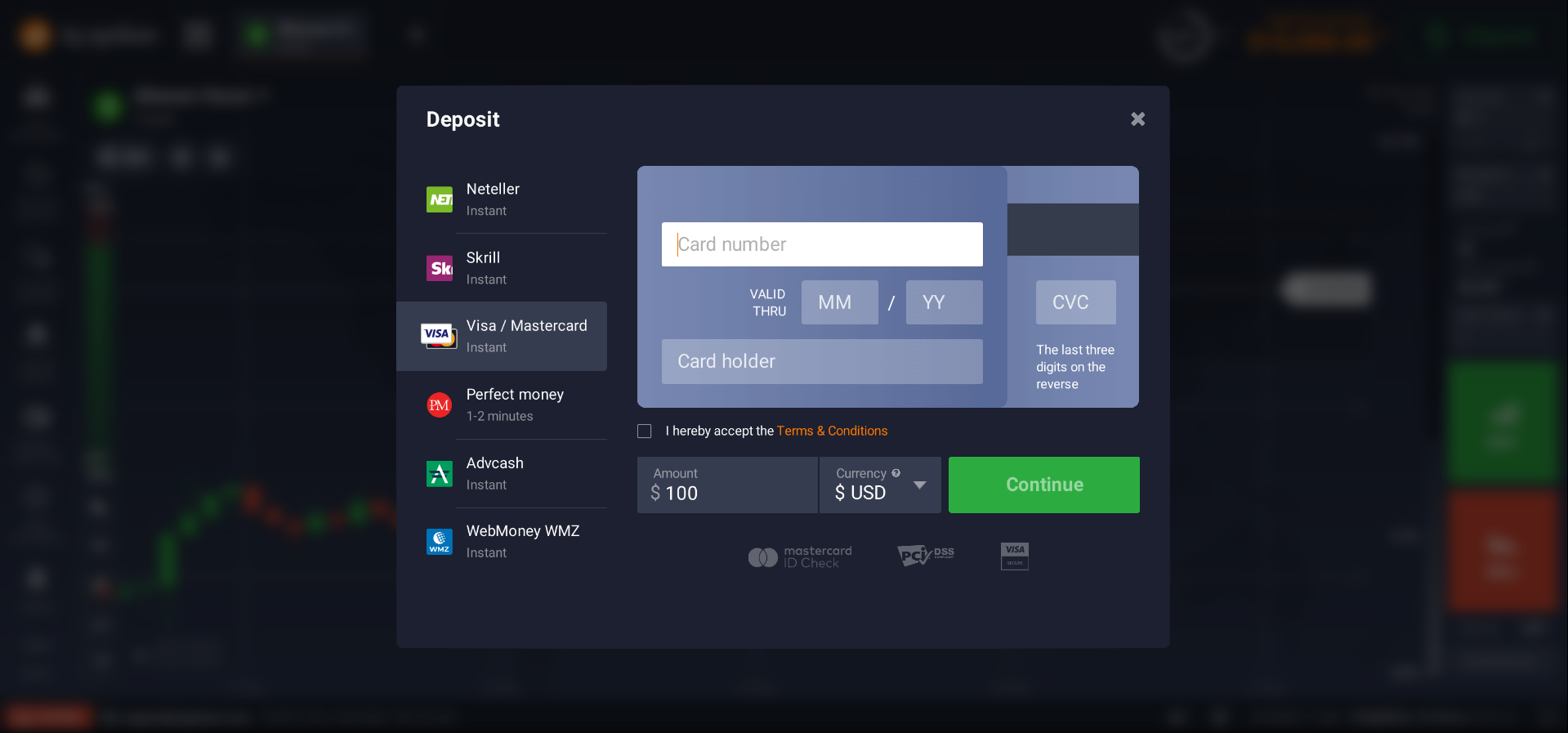 How to withdraw money
When you use the capital you have deposited for making investments, the objective is to earn a return.
This variable income will go back into your broker account, which you can then withdraw to your bank account when you want it. These withdrawals are made as simply as possible to help assist investors in making them. They typically operate though much the same system as the deposits are made.
Security of Google Stock Investments
Investing is not a guaranteed path to profits. The market can experience all manner of change and impact, let alone the possible financial situation of the company itself. This is why many investors try and keep within the securities that have the greatest chances of earning regular profit.
Google is certainly one of the most secure investments in this pursuit, as they are an instrumental part of modern society and experience consistent and regular growth patterns.
While Google stock does not produce dividend yield, the capital gain available is a big appeal for many investors.
How safe is it to invest in Google stocks
The safety of your investments is obviously of top concern.
Fortunately, the top brokers are acutely aware of this and put in every effort to keep these funds safe. Through the use of high-level encryptions and protective systems, your funds will be preserved until you decide otherwise. This is another big reason ensuring your broker is transparent and highly qualified is so crucial.
Is it safe to invest in Google stocks online
Investing in Google stock online is one way to engage with the market. The online space and operators within it have had to learn to combat risks to internet security for decades now and they have learnt a lot.
How to safely invest in Google stocks online
The most powerful decision you have to make in regard to securing your online investments is the broker you use. They are the ones that will be holding your funds and facilitating transfers between accounts.
The payment service you use on these platforms is also something to strongly consider, making sure that every step of the way there is a layer of trust keeping things safe.
My investments in Google stocks are protected
In the right trade room, you will have full confidence that your funds are protected.
At the same time, a lot of the risks around investing these days lies in user error, so it is important to understand as many of the steps that go into the whole process. Utilise the customer service that the platforms provide, to ask questions about any issues you have or just to make sure everything is going smoothly.
FAQ:
Where can I buy Google stocks?
Google is one of the biggest names in the world, let alone the tech financial market. One way of finding out how to invest in this company's tech stocks is to use its services to find a platform you can trade on.

This search engine and other Google inspired tech products have been facilitating connections with billions of sites online for decades now. Recently, they have even dabbled with artificial intelligence and other ground-breaking technologies.

When you find the top platforms, you can create your account and access their trade room. Since buying Google stock is such a popular investment, you will find it on most of the broker platforms online. Since it is a security on the stock exchange, you can navigate to the list of these financial instruments on your brokers platform. You will immediately recognise Google by its popular ticker name; GOOGL.

How much does a stock Google cost?
Google stocks, like all the others on the open stock exchange, moves around constantly. While these assets do have varying volatility, they are still subject to many impacting factors shifting around the prices. Even the giants like Google will face these swings, sometimes entirely out of their control. This does make listing and projecting the price of shares a lot more difficult to accurately do.

The most recent share price as of writing this is just over $1,730, putting it at easily one of the highest possible share prices on the market. Considering the financial state of this company, the large price tag is hardly surprising. This is joined by a large market capitalization of over 1.17 Trillion and over 46 billion revenue in just the third quarter of 2020. For all the investors looking to set up buy orders for some of these shares, there is clearly still a lot of potential.

How to buy Google stocks in Philippines?
Like with anywhere around the world, the Philippines and her investors can trade on almost every stock exchange through online brokers. These platforms provide the access you need to the market and the tools required to actually make these investments. While the common trend is to buy shares of a company, there are also smaller investment options like a fractional purchase or sale of shares. With such a high share price tag, this can be a useful option for many Google investors.

If the share price of a share of Google is daunting, there is also the alternative of derivative trading available. In this case, you are simply using the price of this asset to make trades with your broker, a bit like short selling a stock. You still gain or lose from the changing price, without ever actually owning any of the stock itself. One of the big appeals with derivative trading is that online brokers can supply leverage to their clients which boosts investment potential.

What happened with Google stocks?
Stock on the market will always rise and fall. Not only are their direct impacts that affect the companies on these exchanges, but there are indirect ones that affect the market valuation as a whole and all the securities therein. This essentially means that you must take all the possibility you can get to monitor small changes to the company itself and the market it is operating on.
Why did Google stocks drop?
There are many reasons why a stock price might fall for a particular security. Sometimes it is directly related to the financial climate, sometimes it is due to projections or outcomes of reports, and sometimes it is because of the perception and activity of investors buying and selling in the market. All these and more can shift the value of shares, especially bug companies like Google.

In one of the most recent dips in share price, the tech giant released their quarterly profit report and while profits were up, revenue was down relative to previous quarters. This caused a stir in the trust of investors and the price dropped.

Why did Google stocks rise?
Over the years Google has seen considerable growth as they have expanded their reach and acquired similar streamed companies beneath them. They have created the most powerful and influential search engine ever and as a result have continued to see meteoric stock rise. While there is a slight flattening of the curve over the last few quarters, this is a company that will be around for the long term.
SIMPLE AND RELIABLE
MONEY WITHDRAWAL