Buy General Motors shares in the Philippines
In today's fast-paced and unstable world, everyone around the world needs to think about how to save their money and grow their capital.
While yesterday only extremely wealthy investors were involved in investing, and stock market participants were exclusively large corporations, holding companies and banks, today, thanks to online trading, the stock market is available to almost everyone.
With internet access, a laptop (or even a mobile phone) and a desire to learn how to trade online in the stock market, you can start investing from home with as little as $10 of start-up capital.
Consider how to invest in General Motors stock in the Philippines.
General Motors is an American car company that makes trucks and passenger cars in 37 countries and sells them in 192 countries. The company sells vehicles under the Buick, Cadillac, Chevrolet, GMC, Holden and Wuling brands. The company's headquarters is located in Detroit. At certain stages of its existence, it was one of the top 20 contractors in the U.S. military-industrial complex. About one-fifth of its revenues from sales of products and services provided is due to federal clients servicing military orders (not including foreign customers of the U.S. weapons and military equipment).
General Motors Corporation was formed through the merger of several car manufacturers, such as Olds Motor Vehicle Company (founded by R. E. Olds in 1892 in Detroit), Cadillac Automobile Company (founded by Henry Leland in 1902 in Detroit) and Buick Motor Company (founded by David Dunbar Buick in 1902 in Flint, Michigan). Later, other famous car manufacturers, such as Oakland (Pontiac), Chevrolet, Canadian McLaughlin Motor Company, Dayton Engineering Laboratories joined the corporation. Later foreign expansion of the corporation began: in 1925 British company Vauxhall Motors was bought, and in 1931 - German Adam Opel; also the share in the American market has been considerably increased - from 12 % in 1921 to 44 % in 1941. From 1940 to 1945, GM produced $12.3 billion worth of military products, including 1,300 aeroplanes and a quarter of all aircraft engines in the United States. Up to 19% of GM's production capacity was also devoted to the Korean War.
Since 1974, when the USA has passed the law imposing strict restrictions on air pollution and oil price has risen sharply due to embargo on import from OPEC countries, the company's business has been worse. The share of General Motors in the market of the USA has decreased up to 35 % till 1992.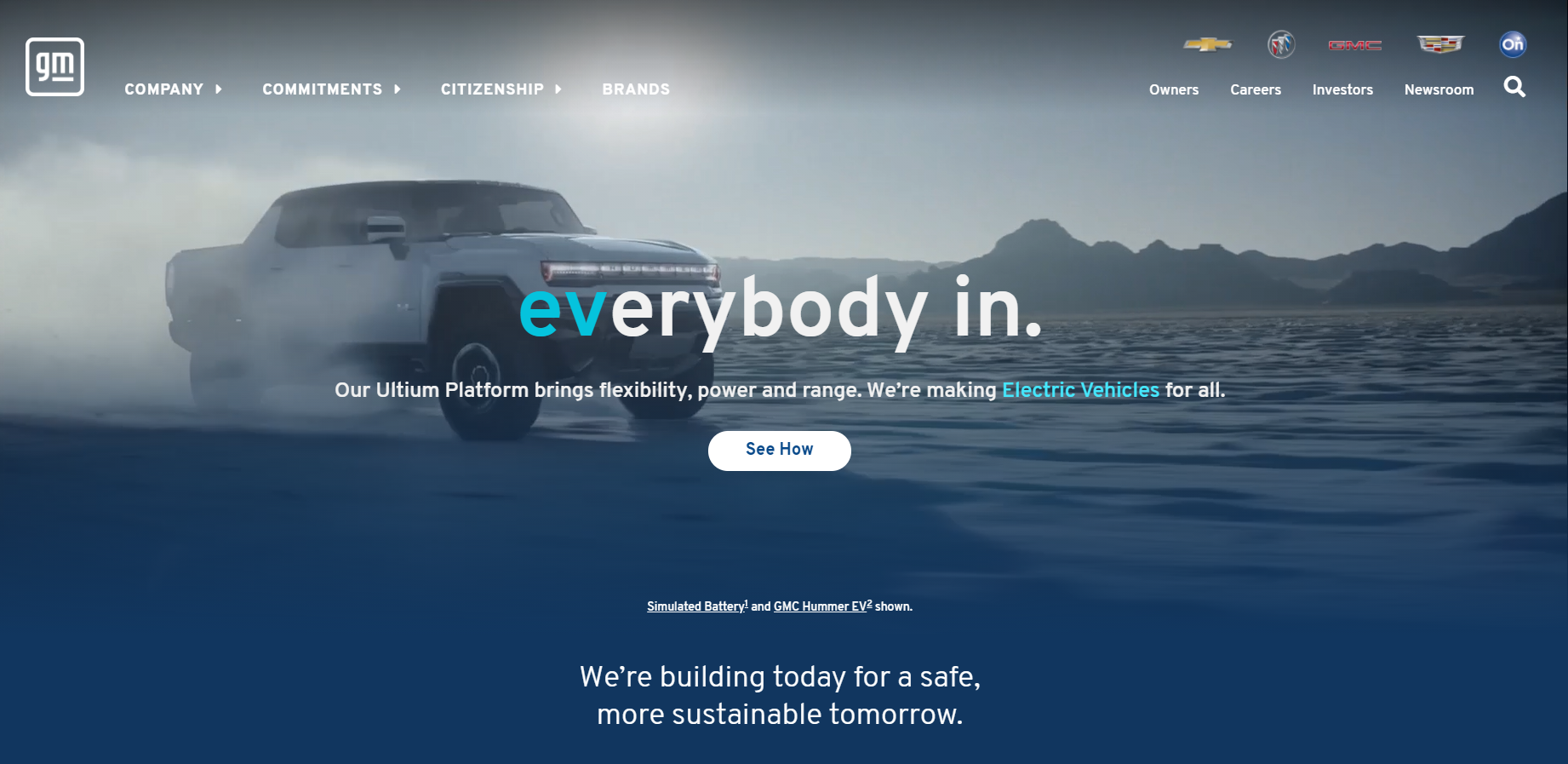 At the end of the first decade of the XXI century, the financial condition of GM has strongly deteriorated. The company started bankruptcy procedure on the 1st of June 2009, according to which the Government of the USA provided the company with about 30 bln USD, and in return it received 60% of concern's shares, the Government of Canada - 12 % of shares for 9,5 bln USD, the United Auto Workers Union - 17,5 % of shares. The other 10.5% is divided among major creditors of the concern.
As a result a new independent company General Motors Company was created as of July 10, 2009. Old GM (General Motors Corporation) was renamed into Motors Liquidation Company.
At the end of 2010 GM held a public offering which became one of the largest in history. During the offering, the U.S. and Canadian governments, who became major shareholders in the 2009 bankruptcy, sold their shares for a total of $23.1 billion.
General Motors currently owns the following car brands: Buick, Cadillac, Chevrolet and GMC. Previously also produced: Holden, Oldsmobile, Pontiac, Hummer, Saturn, Asüna, Acadian, Alphaeon, Geo.
General Motors closely cooperates with a number of companies, sharing markets and producing cars and engines together. These companies include Fiat Auto SpA of Italy (Fiat, Alfa Romeo, Lancia, Ferrari, Maserati brands), Fuji Heavy Industries Ltd. (Subaru), Isuzu Motors Ltd. (development for GM of commercial vehicles and diesel engines, Isuzu brand), Suzuki Motor Corp. of Japan (Suzuki).
GM also held the largest stake in GM Daewoo Auto & Technology Co. of South Korea (Daewoo brand), which was dissolved in early 2011.
As of the date of this writing, GM's share price stood at $56,15, showing a 187,27% year-over-year increase in value.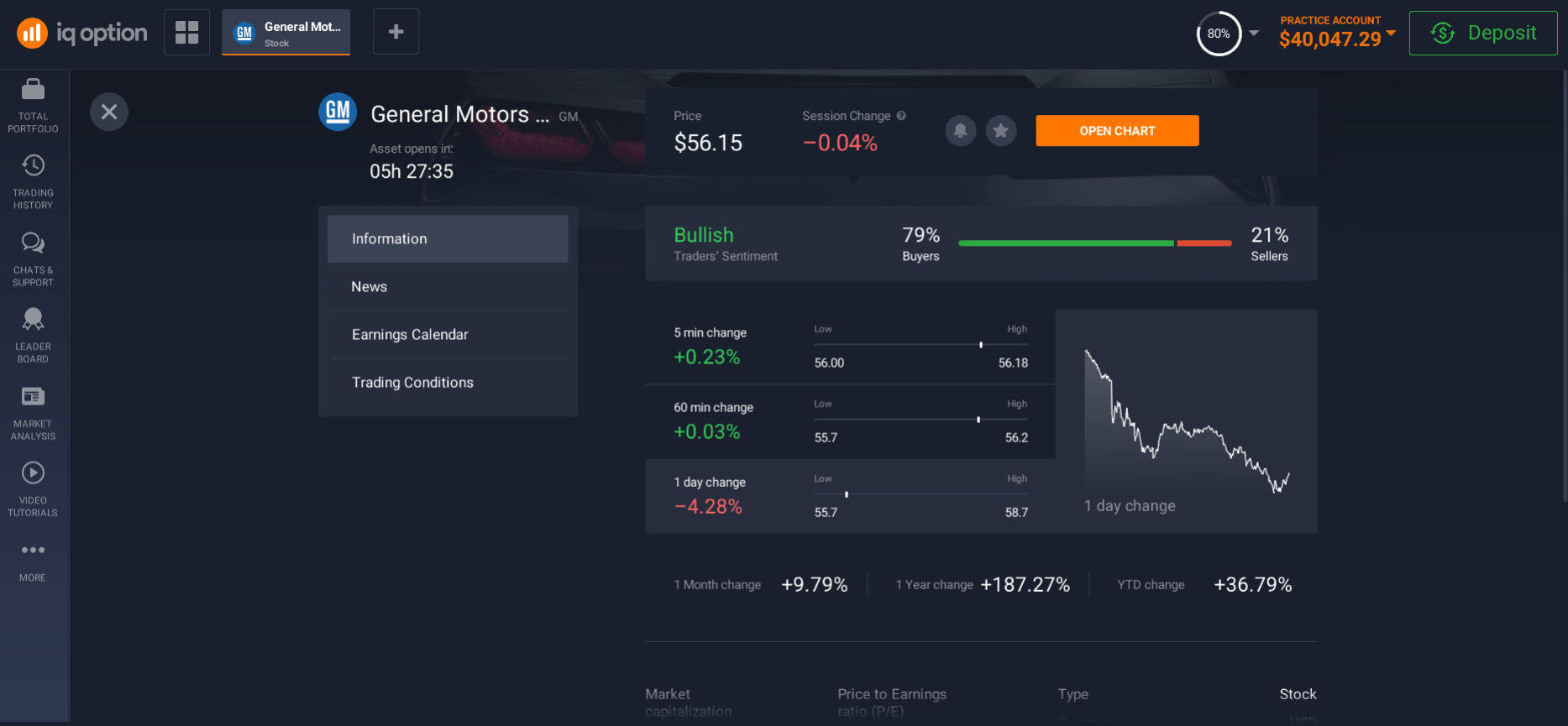 Today, you too can become an investor in the engineering giant - consider how to do so if you live in the Philippines.
How to invest in General Motors shares in the Philippines?
The main trading venue for this issuer is the New York Stock Exchange. Investors were given the opportunity to trade in the securities of an American corporation in November 2010. On the NYSE, they can be found under the ticker GM.
General Motors shares are also traded on other exchanges. In particular, they can be traded on: Hamburg, Frankfurt, Berlin, Munich, Hanover, London and other European stock exchanges.
To invest in General Motors in the Philippines, you will need to choose a broker who will act as your intermediary in the stock market. The broker chosen must cooperate with the aforementioned stock exchanges and have all the necessary documents required by the Philippines law to carry out brokerage activities in the securities market. Choosing a broker is a responsible matter because you will be entrusting this brokerage company with your own funds. Therefore, pay attention to the business reputation of the broker you choose and also ask experienced investors how they would rate the performance of that brokerage company. It is important for the broker to be reliable and have sufficient experience in the stock market. Find out what commissions a broker receives for their work.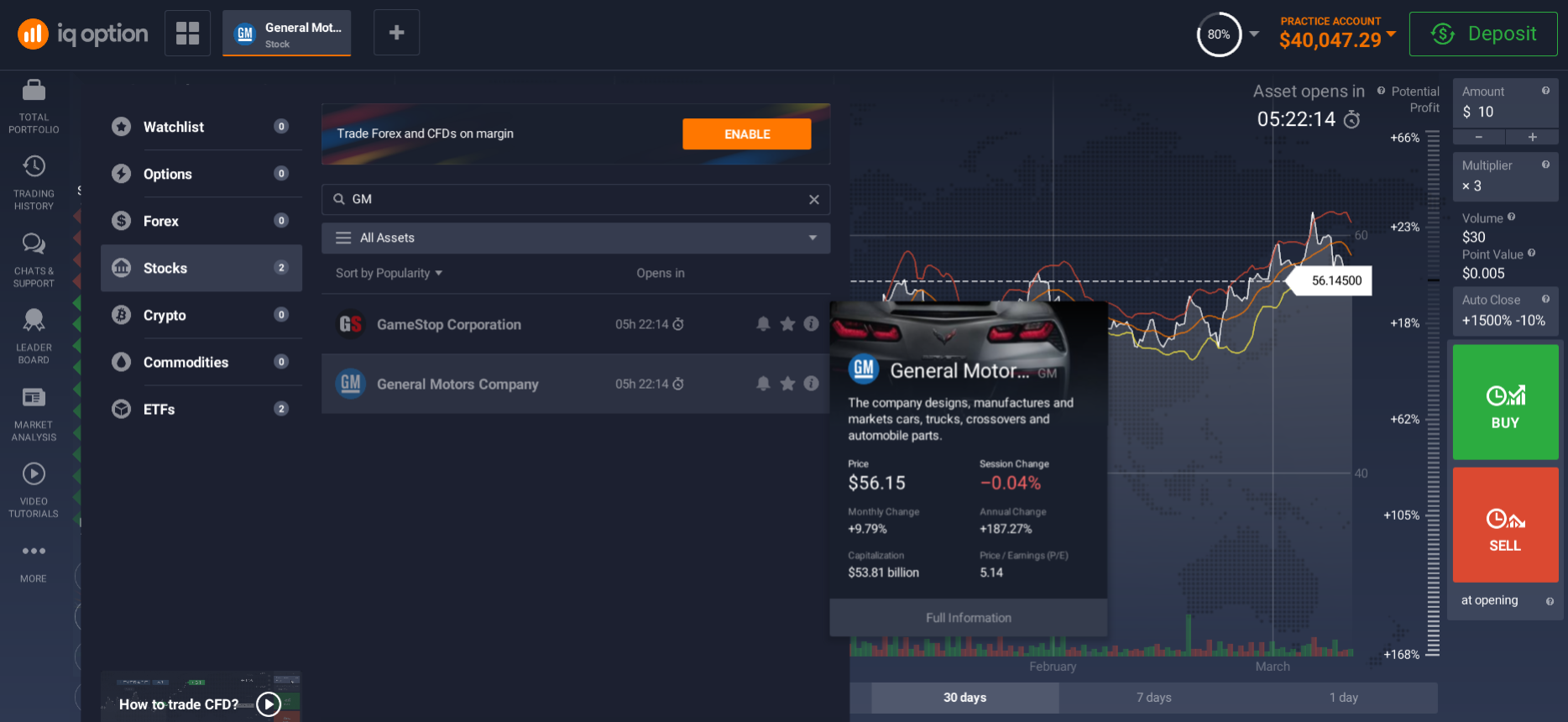 An important consideration when choosing a broker is the online investment platform it works with. In fact, an online investment platform is your online home exchange.
An online trading platform is a great opportunity to see and learn all the trading tools and techniques.
The first thing you will see are the stock price fluctuation charts. You can choose different analysis periods, from several years to a few hours.
In addition, there is an "Indicators" tab which collects tools for technical analysis of the behaviour of certain stocks in the investment market. Not familiar with the Bollinger Line or Ichimoku Cloud? No problem, the platform has video tutorials that explain in detail what they are and how to use these indicators for analysis in practice. Please note that all of these options we have listed are absolutely free to you, whereas offline advice from a broker is usually always paid for.
You can invest in General Motors shares using the dividend or derivatives method.
General Motors pays a quarterly dividend of 4.5-5% per annum. This yield exceeds the rates on deposits at major US banks. The large volume of dividend payments has always made the company's securities an attractive investment target for institutional investors. Often, the issuer's share price rises substantially after the announcement of the dividends to be paid.
Buying shares involves long-term investment and low returns, whereas short-term purchases of other stock market instruments offer higher returns.
A popular alternative to dividend investing is the trading of derivatives, known as CFDs.
By their very nature, CFDs are derivative financial instruments that allow traders to profit from movements in the value of various assets, allowing them to open long positions when asset prices are rising and short positions when prices are falling. When linked to an underlying asset, the value of a CFD moves in the same direction as the price of the underlying asset, and is dependent on the same factors. At the same time, being much more flexible and accessible, differentiated CFDs offer many advantages over direct trading with the underlying. CFDs simulate the profit and loss of a real trade in the underlying asset. The contract allows you to trade the underlying market and make a profit without owning the asset itself.
In practice, trading such instruments is virtually no different from trading in real shares with a few exceptions:
The trader enters into a contract only for the price, without transferring ownership of the asset;
As a result, when buying CFDs no dividends will be paid;
The trading process is only between the trading centre (broker) and the trader.
The main requirement for trading derivatives is the ability to predict the possible increase or decrease in the price of the asset. An adequate prediction allows you to make a profit even if the price decreases.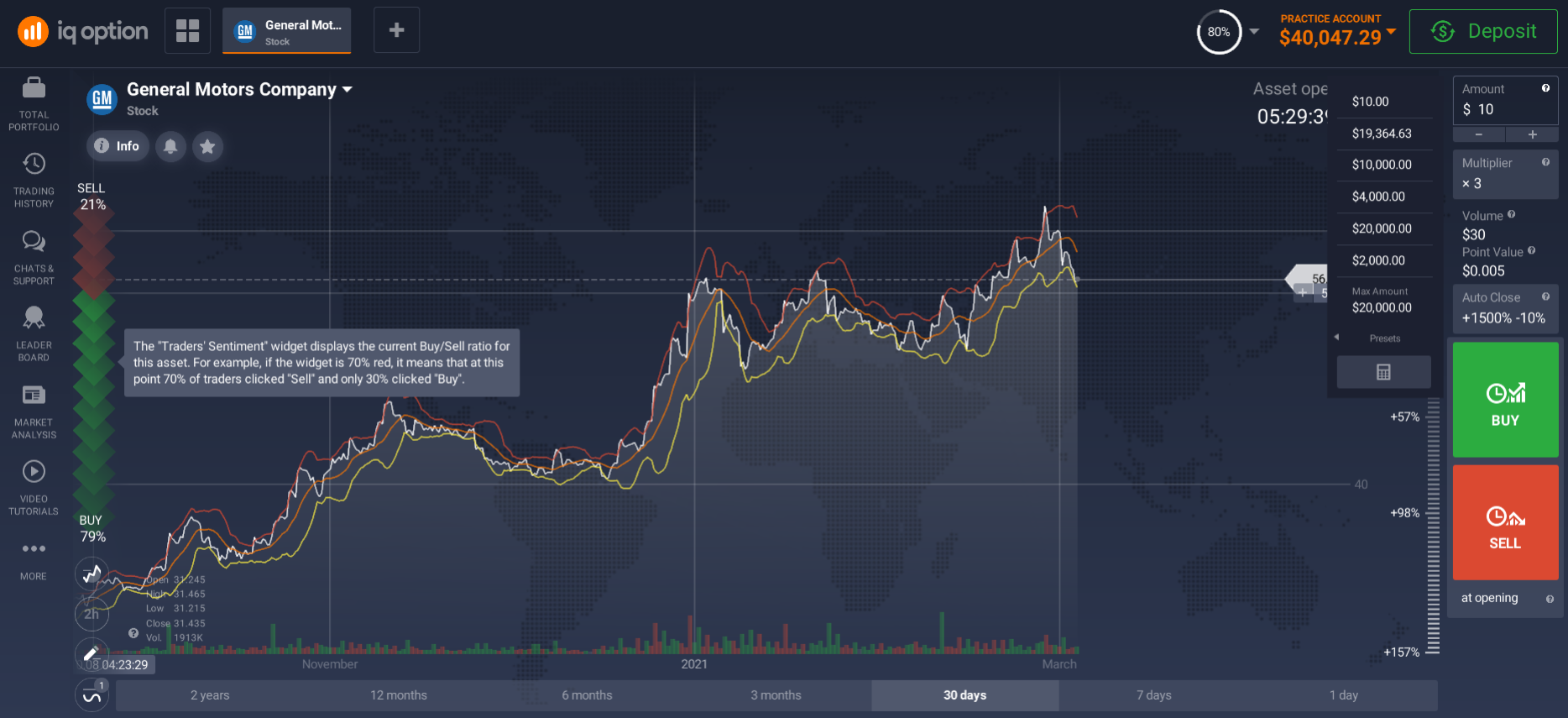 How to buy shares in General Motors?
To deal in General Motors shares, select the "shares" section of the platform and enter the GM symbol in the search box. All information about the stock, price movement charts, trading charts, etc. will be available to you in this section of the platform.
To get started, follow the simple registration process in the online trading platform that the brokerage company will provide you with. Try out the features and functionality of the platform by using the demo account. Fund your live account the way you feel most comfortable. Study the General Motors share price fluctuation chart. The technical analysis made using the indicators available on the platform will help you understand the market trends and choose the right course of action in your investment transactions.
We hope that your investments will be successful and that the last step in any transaction will always be making a profit and withdrawing funds. Let's take a step by step look at what that looks like.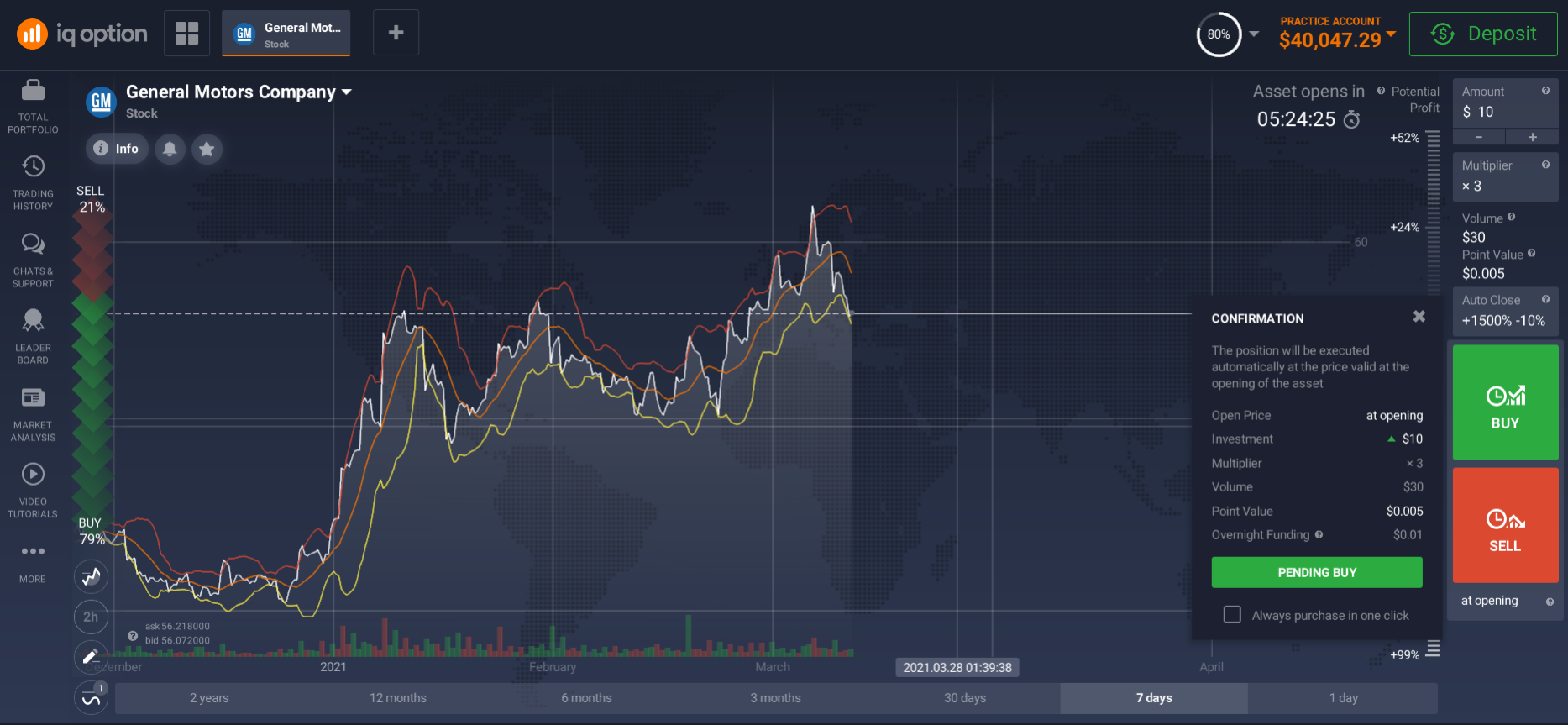 How does registration on the platform work?
Even a schoolboy can cope with registration, because the process is extremely simple and does not require any special technical knowledge or skills. Go to the website, find the "register" option, clicking on which will open a standard registration form. All you have to do is enter your username into the registration form provided and provide a valid email address to which you will receive a link to confirm your registration. Confirm your e-mail address as indicated in the message and your profile will be ready for use.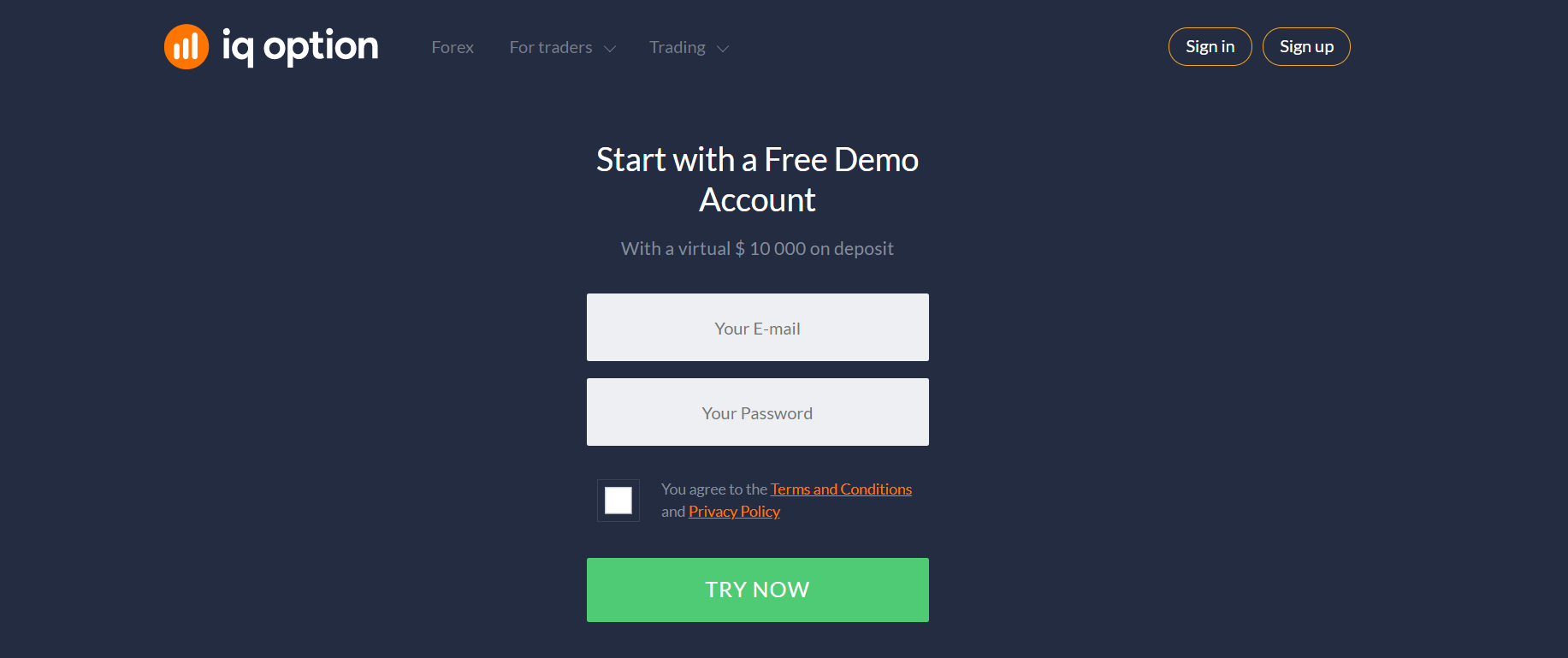 How to open a demo account?
When you first log in to the platform you will be asked to open a free demo account, so be sure not to miss out on this opportunity. No matter how confident you are as a trader when you sign up, the new platform introduces new things and new subtleties to investing, new approaches to trading. Therefore, at the initial stage, you should test yourself to make sure that you really understand everything with the help of a demo account. On a demo account you will be given a dummy test amount of $10,000. You can trade this amount at your discretion to see if your methods work or not. Of course, if they work, and you can see the profits accumulated in your demo account, it is not realistic to withdraw these funds because they are bogus. But the possible loss will also not be real, and only then will it serve to teach you a lesson about the mistakes you make.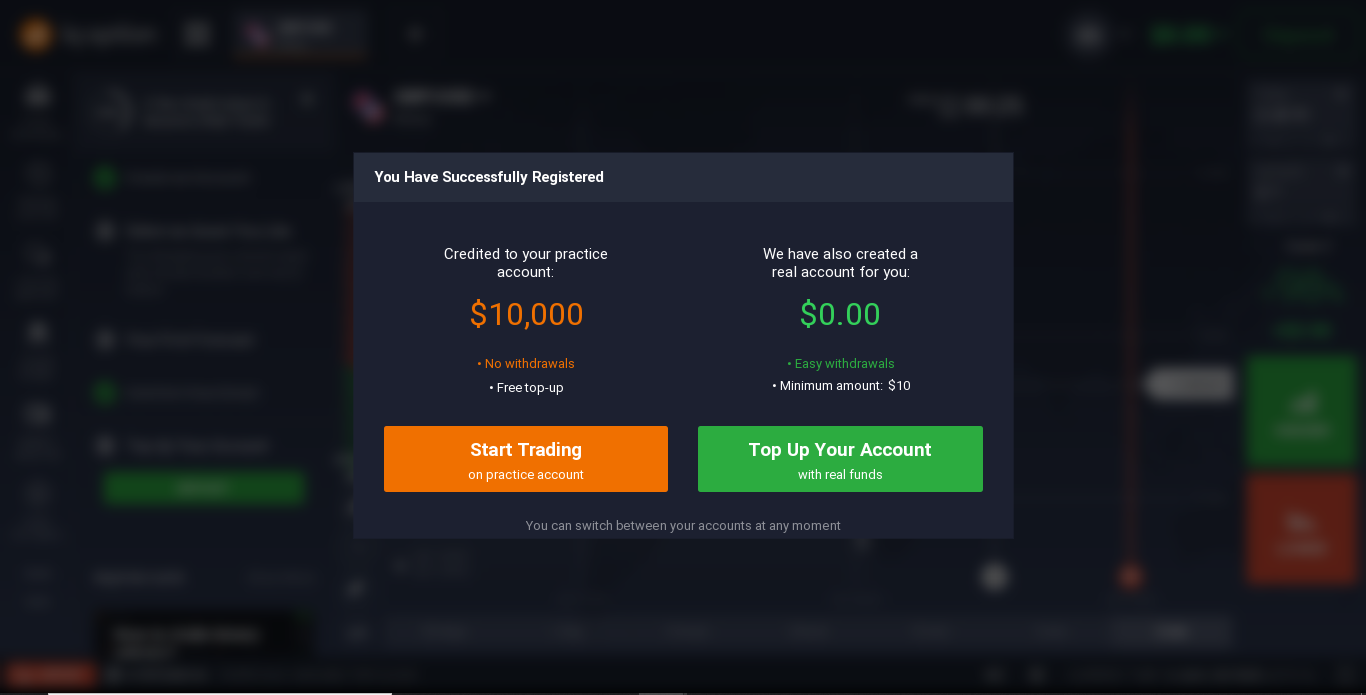 How to fund a real account and withdraw funds?
When you feel ready to trade with real money, you need to fund your real account. The minimum amount is usually quite low, not exceeding $10. There are a number of ways to fund your account, and you will see options available on the platform. We recommend that you start with small amounts until you have enough experience.
To make a deposit, click on the 'Deposit' button on the platform and follow the system's instructions. The system will offer you several options to fund your account, for instance via a bank payment card or any of the payment systems available on the platform. Funds are usually credited automatically. In some cases it can take up to five working days to register.
Withdrawals are usually made using the same methods as deposits.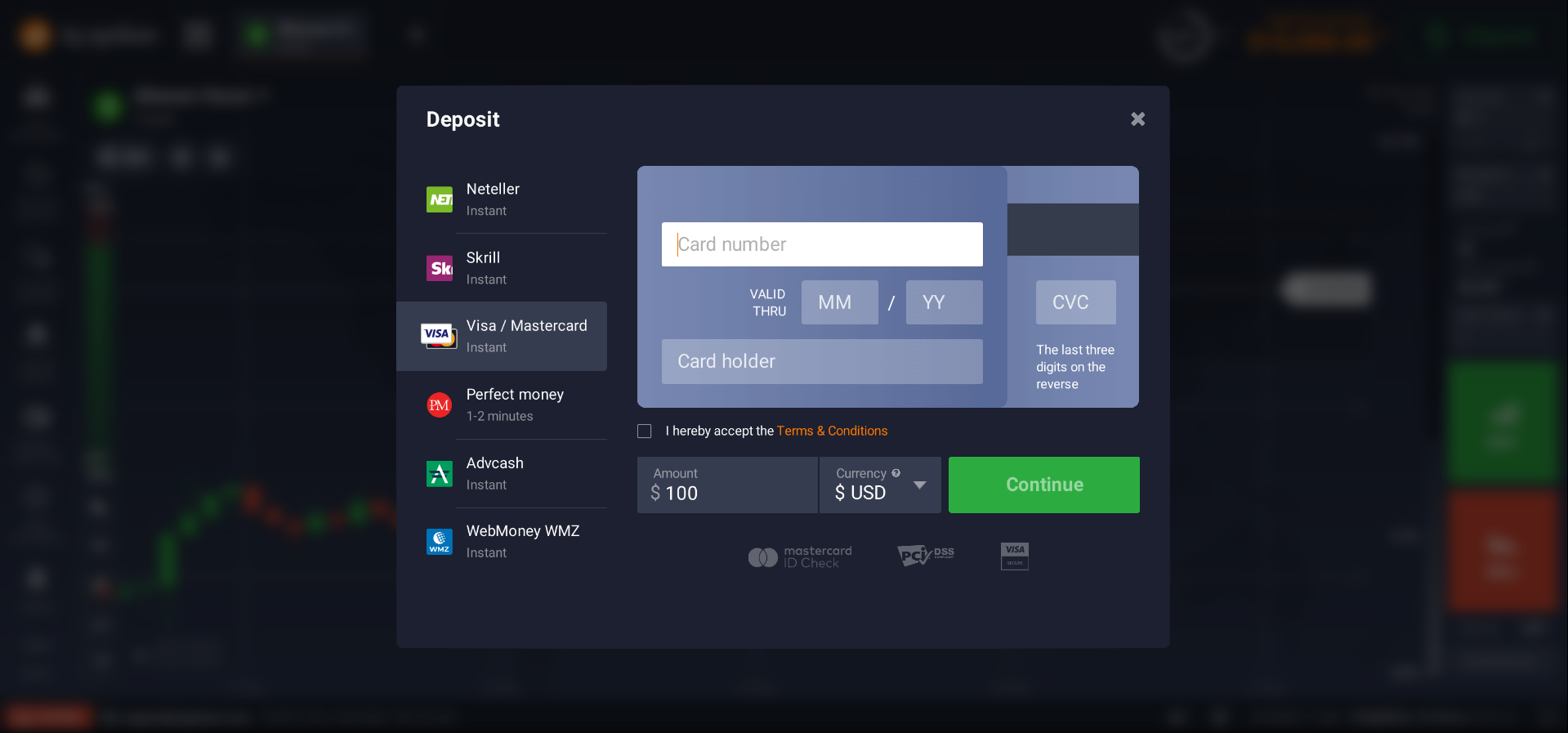 How to invest successfully?
Remember that the risk you take when investing in stocks online depends largely on your comprehensive knowledge, understanding of how the stock market works, deep analytical skills, experience and even intuition.
Investing is a science that requires a potential investor to understand certain patterns and processes and requires constant learning and deepening of knowledge. If you persistently study these processes, follow market trends, and monitor the behaviour of certain companies, you will eventually learn how to analyse and predict the possible rise or fall in the value of a company's assets. This will enable you to make successful investments in the investment market and grow professionally as an investor.
To do this, you need to constantly improve your knowledge of investment science.
Also bear in mind that stock prices are affected by factors such as the political and economic situation in the country you are in and the home country of the company you are investing in, as well as global developments. Therefore, we advise you to keep up to date and keep track of all developments.
If you look specifically at General Motors, the share price is also affected by developments in new technology that could be used in the automobile industry; the release of new models of vehicles which will be well received by customers and help the company to increase profits and improve other financial indicators; the announcement of new tenders or competitions for the supply or servicing of vehicles or other equipment that General Motors Company specialises in, as winning such a tender could result in the signing of an agreement that would benefit the company.
General Motors is an attractive investment opportunity. We believe that investing in General Motors stock in the Philippines is an excellent option.
SIMPLE AND RELIABLE
MONEY WITHDRAWAL