What are company shares
Shares represent ownership in a particular asset.
Company shares are oriented around publicly traded organisations listed on the stock exchange. The benefit to the companies selling a number of shares is an influx of capital to help it grow further. For the investors, there are the benefits of capital gains from stock price increases and, on some occasions, additional profit from dividends.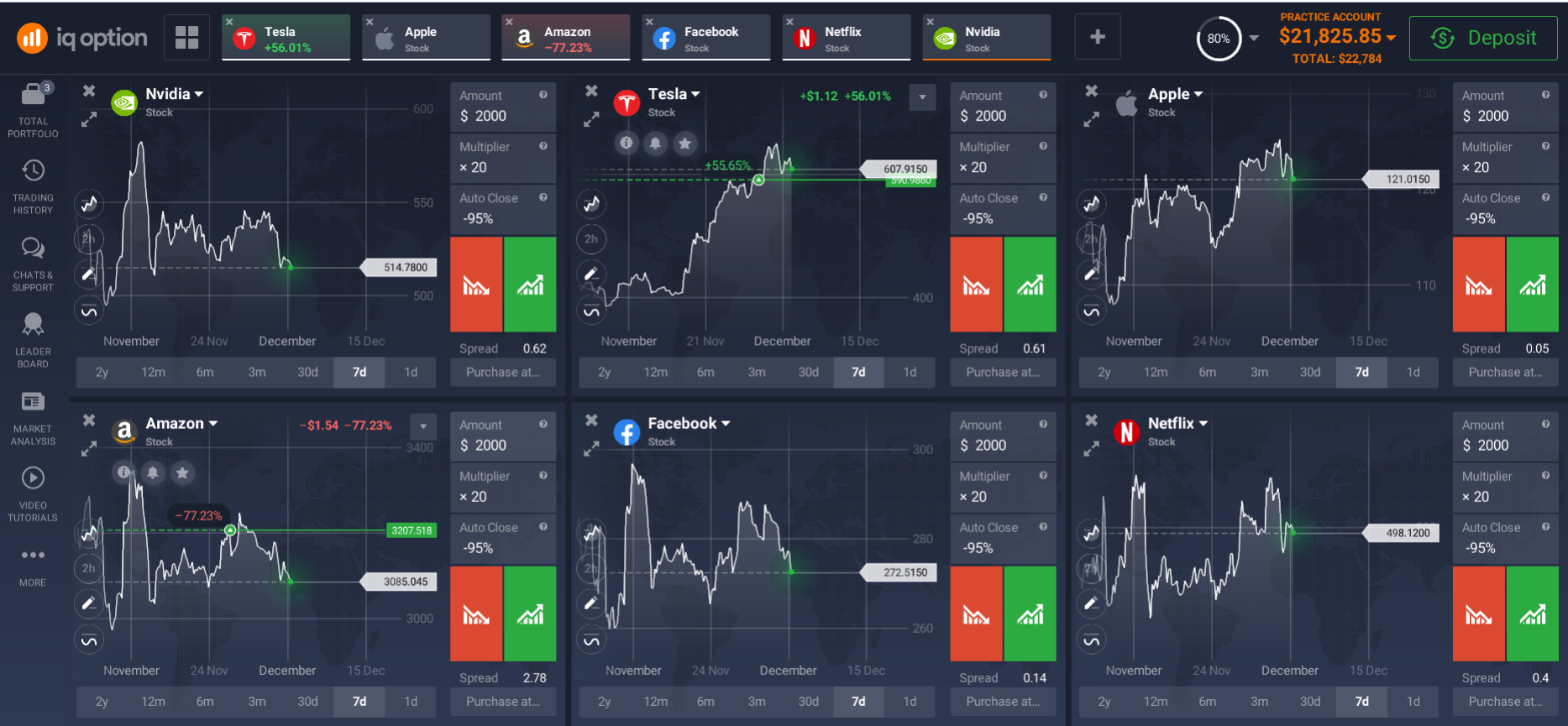 Types of companies and shares
There are many stock exchanges around the world, each with their own selection of publicly traded companies.
With the help of the internet, investors from the Philippines can buy stocks on the stock market of countries all over the globe. Every company will have their own set of regulations and restrictions on the shares they sell. These will give different shares different sets of values, even apart from the price.
Dividends is one of the most likely factors to change from company to company. These are cyclical returns made by the company and then paid out to the investors over the long term. Some big companies do not provide dividends and instead funnel that profit back into the company.
Some shares also offer investors access to certain capital if the company dissolves as well as voting rights in certain circumstances.
How to buy stocks on the stock market
Understanding how to buy stocks begins with finding an online broker you can use to access the market.
This will give you all the tools and resources to analyse the market and make investments. Using the massive power of the internet, investors from the Philippines will be able to find brokers online that have plenty of stocks to buy and sell.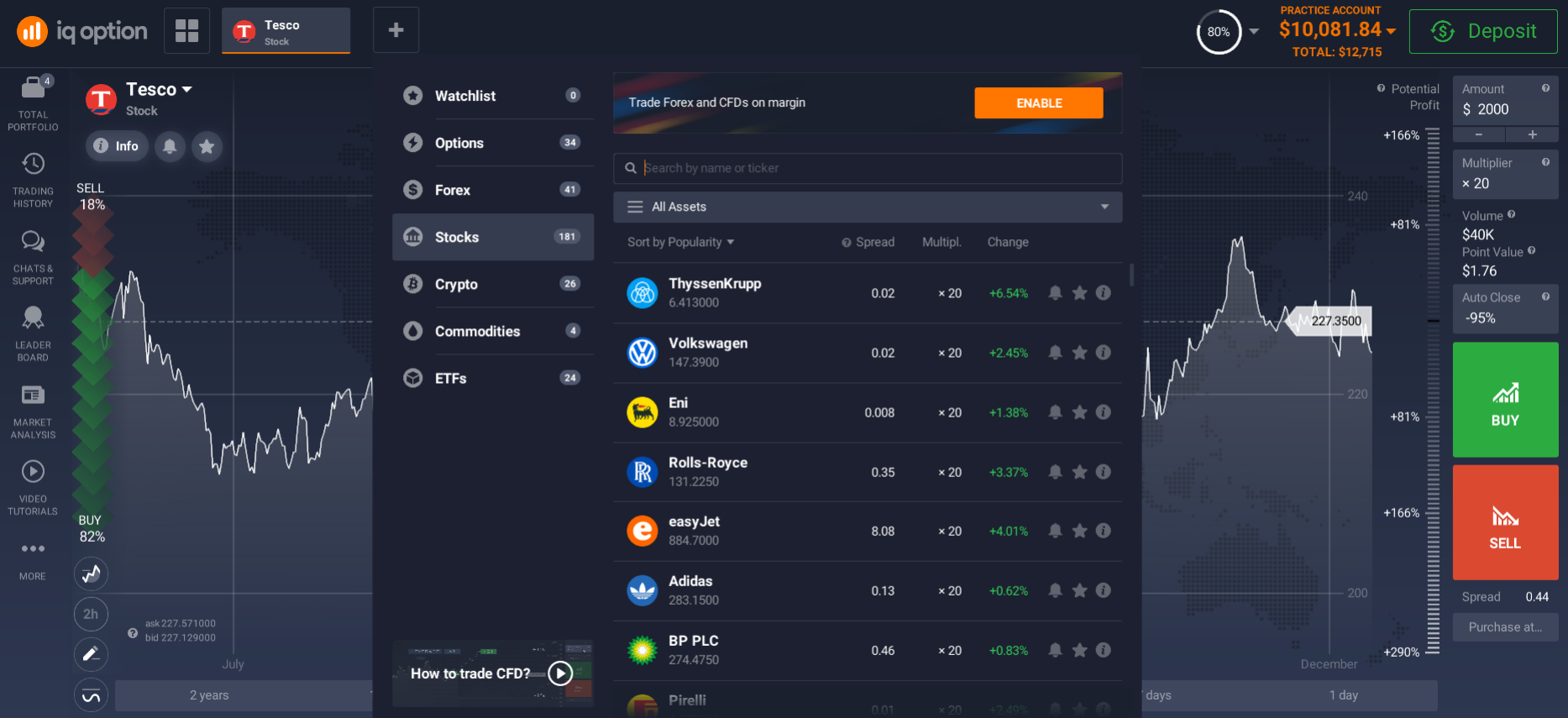 Online platform to buy shares
To decide on a platform to use for making your investments, you must consider the experience you want to create. Many of the top platforms have access to the most popular individual stocks but finding the exact diversity of assets you want will require review.
After this, you should consider the additional services you want to have available when you buy shares.
How to start buying stocks
For investors in the Philippines, buying stocks online is an intuitive process. Simply find and connect with your chosen broker, join in with their community and gain access to their trade room. This will allow you to make your first deposit into the trading account and, from there, start making investments directly on the market.
How to register
The first step in joining an online broker is by completing the registration process.
This starts by visiting their website. Most platforms will be able to direct you from there to their sign-up page. This will allow for your details to be input and for you to open a brokerage account. You will usually only require a valid email address to sign up. Once signed in, you will be granted access to the platform itself.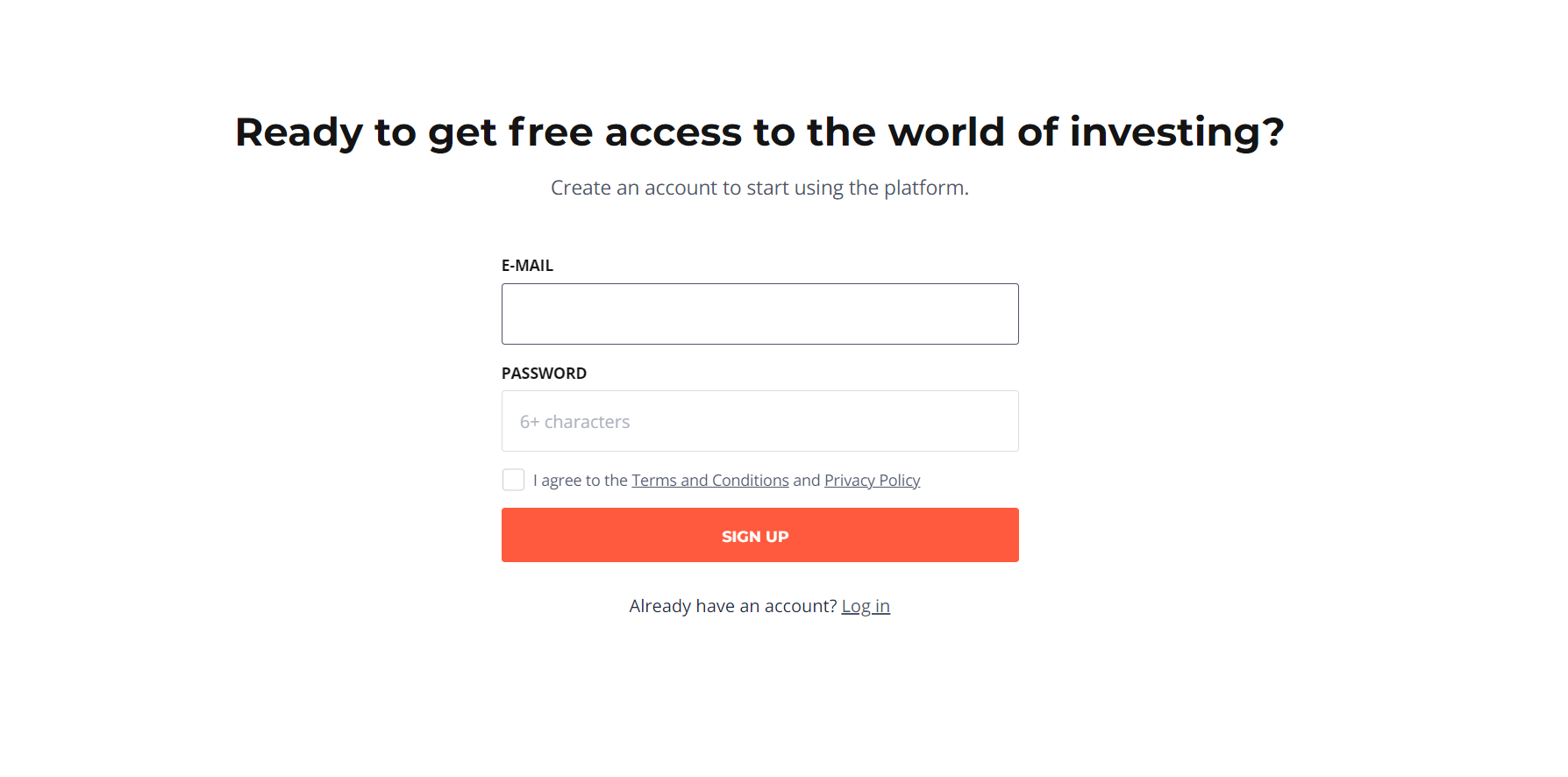 How to open a demo account
From within the platform, you will likely find a demo account option. This is your gateway to endless virtual trading, without any risks. You will not be able to make any real profits from a demo account, but it will give you access to the marketplace and trade room of your platform.
This will also allow for experimentation and practice with making investments and analysing the changes to the market.
How to open a real account
Once you have gained some more understanding of your environment through the demo, you can start trading for real.
This will involve making a real money deposit into your account. This capital will be what you use for making investments and allow you to buy stocks. It is also a good time to practice effective money management to make sure you are investing the right amounts for you.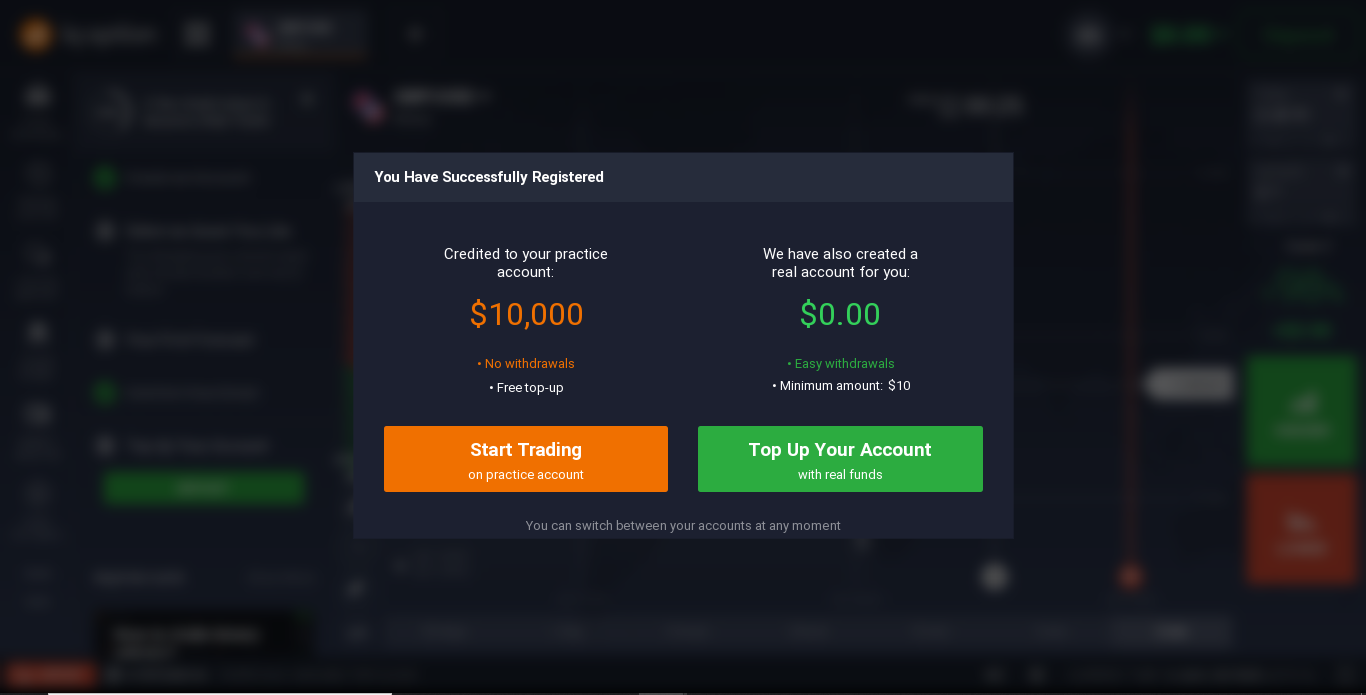 How to replenish a deposit
To make a deposit, you will have to use the payment services that the broker you are using provides. These are the systems that allow the transfer of funds between broker and your bank account. Some platforms will even allow direct transfers but will also offer other mediums like e-wallets.
Utilise those systems you can trust for your important transactions.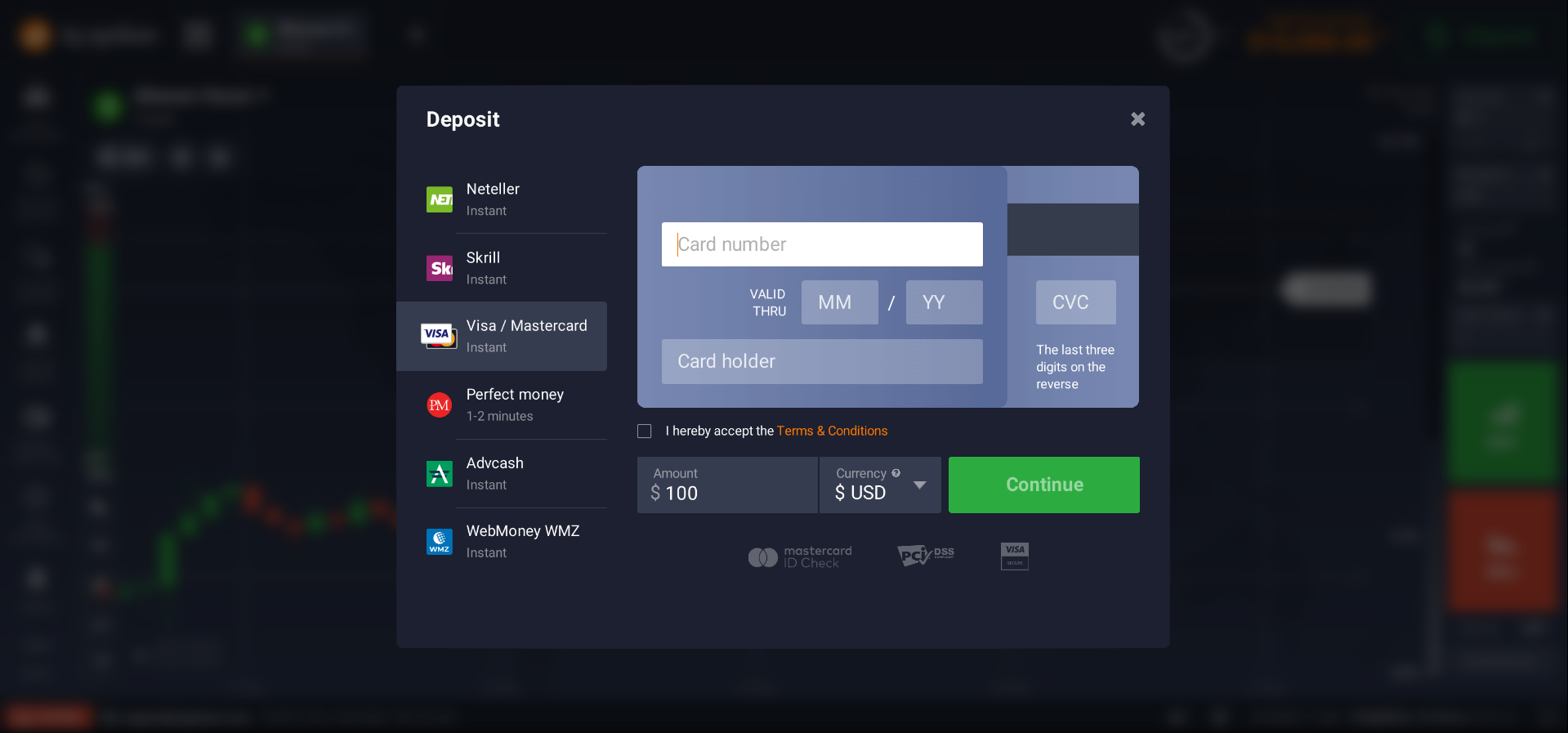 Minimum deposit amount
The minimum deposit you can make on a platform will be defined by the platform itself.
Each broker will have their own sets of rules around how much you can put in at any one time and how much you are able to invest in the stock in one go. If you are looking to start out small with your investments in the short term, then it would be worthwhile picking a platform that can accommodate this.
How to withdraw money
Like with deposits, withdrawals on each broker will have its own set of requirements. Again, this will mainly focus on the minimum you can withdraw each time. To make these transactions you are going to need to utilise the payment services available again.
These will allow for secure movements of your returns, from your broker to your bank.
Is it safe to buy stocks on the stock market?
Trading carries with it some financial risks. Your security while you invest is largely determined by the system you use to connect to the marketplace. This will serve to protect your personal finances when you invest. With this insurance, you can buy stocks in Philippines online.
Is it safe to buy stocks on the stock market online?
Online trading can be more secure than offline as brokerage platforms take many steps to secure their clients' accounts.
The top ones will work to ensure you are protected during the course of your investing experience and have a strict privacy policy that protects your details. From the first deposit to the last withdrawal, they have protections in place to keep everyone safe.
Is my purchase of shares protected?
Yes. This very much includes being open and transparent about the transactions that occur on their system.
Brokers employ reliable payment services that let you move funds around the market and into your investments.
How to buy stocks safely on the stock market?
There are a number of ways to make sure you are investing safely in the marketplace. The first, and most important step, is to use a regulated and responsible broker. Added to this, you should use payment systems that you are familiar with and can trust.
Combined, these two factors govern the vast majority of the risk you may encounter when trading online.
FAQ:
What are the best stocks to buy for beginners?
There is no clear-cut choice for beginner investors when it comes to which stock purchase to make. Some traders prefer to minimise their risks when they begin and start buying stocks that are more stable in the market.

These generally include some of the largest companies on the market, that will much more likely see continuous future growth. Stock investing with dividends available can also serve to earn return in a reliable fashion through the exchange.

How do I begin to buy stocks?
You can begin stock investing once you have signed up and deposited your first bit of capital into your broker. This gives you the platform and means through which to make these investments. Before you jump straight into the action, you can test out the demo option to get a better feel for the market and making investments. Once you are more confident in the results, you can start investing for real.
Can I buy stock by myself?
Through all the online brokers available online to investors in the Philippines, there are many ways to start trading by yourself. You will still need a broker to connect you with the market but from there you can work your investments all yourself. It is still advisable to get as much relevant information as you can from reliable sources including experienced investors.
What's the cheapest way to buy stock?
There are several ways to acquire stock for a cheaper price. One way is to pick the cheaper stock investing options, from smaller companies on the exchange. There is also an option to buy or sell fractional shares on certain brokers, allowing for easier entry to investment.

Another way of investing in stocks options at a cheaper price is through derivative trading. In this type of trading, you are not buying or selling any shares directly, but rather trading on the changing values of the stock prices with your broker. The benefit here is that you can start investing at almost any level. Plus, derivative trading allows for leverage to be used which can rapidly boost your smaller investments without requiring the extra capital.

Is it good time to invest in stocks?
As long as you are aware of the market and how it is being affected, any time is a good time to trade. There are always ways of making profit out of the market, the more you research and practice, the more likely you will be able to manifest returns.
Is it smart to buy stocks now?
Investing is a gateway to financial freedom. If you do it correctly and with the right amount of patience, then the earlier you start the better. Allow your investments the opportunity to grow.
Where are the shares of a company bought?
The actual sale and purchase of shares happens through the stock exchange. Brokers can help facilitate this process and allow investors to move around the market buying stock they are interested in.
What is the stock market and why buy shares?
The stock market is a place where the equity of a company can be publicly traded in return for capital to help grow the business. This is the reason that corporations sell shares through the exchange.

For investors, the gains from these sorts of acquisitions can yield returns in the form of dividends paid out at regular intervals or capital gained through increases in the price of purchased shares. In some cases, investing in stock may even grant voting rights in the invested companies' trajectory.

How can I make money with stocks?
Reading and understanding the market will let you know the best places to put your capital. Perform research on the assets you want to trade so that you can more accurately project how they will move in the future. There is a significant amount of practice involved but with diligence investors can learn to keep the profits regularly rolling in.
How do I buy shares in a company?
Through a broker. This is the easiest way for investors in the Philippines to gain access to the marketplace. Once on the platform, you can navigate to the list of companies available and invest in stocks that interest you.
What does it take to buy stocks?
To buy stock you require both the broker that facilitates the process and the capital to support it. After this, it is up to you to add further value to increase the chances of a successful investment.
What is the best time to buy stocks?
The best time to invest is when you are ready. The market is always going through something, so there is no perfect moment to start. When you are confident that you know the securities you want to invest in, then you can jump right in.

How to know if a security is expensive or cheap?
Comparative analysis between different investing opportunities will help understand which assets are over or under-priced. In the market, everything is relative to the other forces involved, each reacting and responding to changes that happen. Value is discerned through this relativism.
What is a "Blue Chip" share?
A Blue-Chip share is one that has demonstrated a reliability in the market and are often referred to as some of the best stocks to buy now. These are from companies that are seen as less volatile to market effects. They generally serve as good hedging investments to protect against greater uncertainty in the marketplace.
What do you get when you buy shares?
Shares give you a portion of the equity ownership in a given asset. This can entitle shareholders to dividends distributed from the profit of the company. It can also gain returns when you buy and hold the asset, from the growth in rising share prices.
How to buy shares in Philippines?
The best place to acquire shares is through an online broker. Accounts on these platforms are quick and easy to set up and include all the tools required to engage with the marketplace.
Where can I buy and sell shares in Philippines?
Through the internet there is access to stock exchanges all around the world. Investors in the Philippines will be able to buy and sell stocks through the many brokerage accounts available online. If you want to trade on the local stock exchange, there will even be brokers that can facilitate that. Local stock trading is also available offline, but access is notably harder.
SIMPLE AND RELIABLE
MONEY WITHDRAWAL