Trading platform software for real time trading
What is a trading platform software for a trader?
Most modern exchange trading does not occur in the halls of stock exchanges (as it did in the past) but in the depths of electronic devices and computer networks. And trading on a real time trading platform is, of course, no exception.
However, it is not enough to use the device and its communication hardware to perform any function on a computer, tablet and smartphone. It would help if you also had the right software.
Software designed for online trading various assets (including currencies) is called a trading terminal or trading platform. In the early days of electronic trading, each broker provided a platform for their clients. Thus, when moving from one broker to another, the trader had to learn different software.In addition, those who wanted to work with several brokers had to use other software for trading simultaneously.
Some brokers still suggest their clients self-made trading platforms. But most offer a choice of several platforms from independent suppliers. Even brokers with their trading software usually choose between a proprietary platform and one or two third-party programs.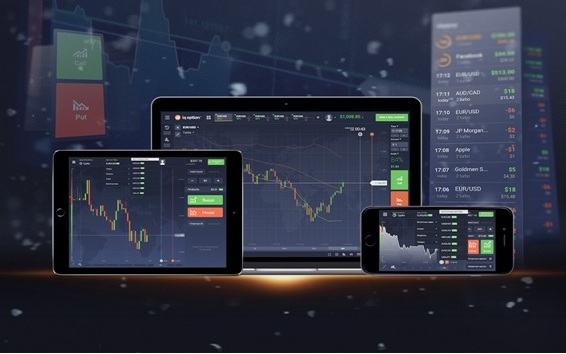 Such division of labour is beneficial to all market participants. The software developers can concentrate on programming properly and improving their products' functionality, performance, and stability. After all, they earn revenue by selling their software licenses to the brokers, and the attraction of clients-traders is not a concern of the platform's developers.
Brokers, in turn, find it easier and cheaper to buy annual licenses than to spend money and effort to create and maintain their software systems. In addition, the broker gets to offer a choice of several trading platforms, attracting more clients who are their adherents.
The trader in this situation is almost everyone's gain as they get quality trading software for free. Not only that, but traders can choose between different platforms and have the option to switch brokers without having to give up their favourite software.
In some cases, brokers can offer the opportunity to trade without using the terminal program installed on the client's device. That means suitable old-fashioned trading by phone and particular web pages that allow trading directly in the Internet browser window. But such options for accessing the foreign exchange market are, however, exceptions. In the vast majority of cases, trading occurs through trading platform software.
Any real time trading platform software is a client-server application, the server part of which is installed and controlled by a broker. In contrast, traders install the client part (a terminal) on devices (computers, tablets, smartphones).
Based on one or more sources, the server part of the trading platform generates quotes, which clients can get through a terminal. In addition, the server stores information about the client's orders (both active and pending) and the history of operations since the opening of the account.
But traders are more interested in the client part of the trading platform - the terminal. The functionality of modern trading terminals is extensive. At the same time, it may differ depending on a specific software system and its version. At the same time, every broker adjusts the platform "for themselves", integrating into it certain functions, which will be available to customers.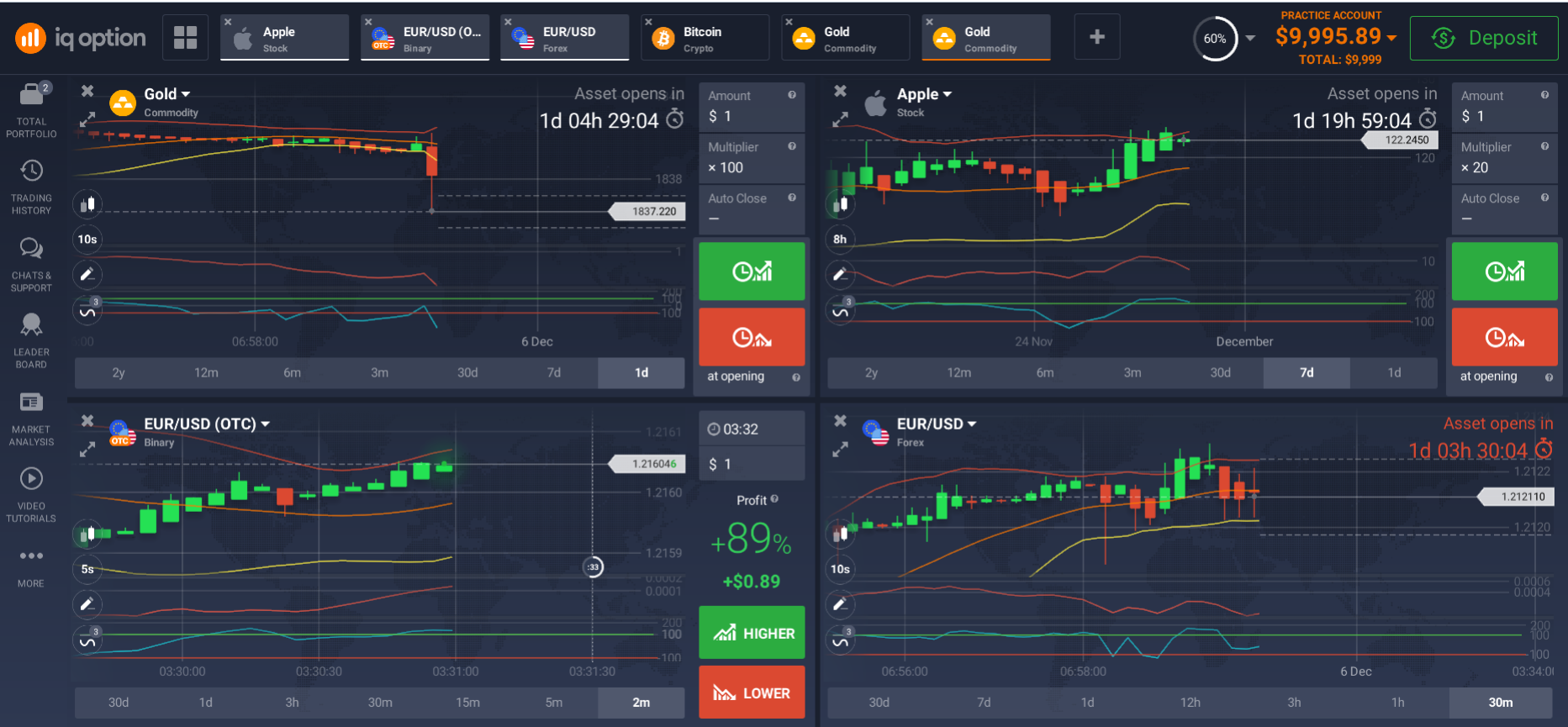 The primary functions of real time trading platforms software
Let's take a look at the main functions of the real time trading platforms software.
The essential functions of real time trading platforms software:
Any broker may have one or several liquidity providers whose aggregate data is used to determine prices for currency pairs; depending on whether the broker is a market maker or an ECN, the degree of its intervention in pricing for traded instruments changes. But in any case, the first thing a trader looks at after opening the trading terminal is the quotes of the pairs he is interested in.
The second most important function of any terminal is the opening of orders. Orders are usually opened in a separate window, the filling of which may vary depending on what types of orders are available at a particular broker.
Some platforms allow "one-click trading", where orders are opened with a single click on the "Buy" or "Sell" button displayed directly on the chart window of the currency pair. The volume of the transaction is determined in advance by default.
Account balance, aggregate margin, information on open orders (price and time of opening, volume, stops, commission, swaps), pending orders, history of closed and cancelled trades - all this information traders can find in the client terminal. Also, most platforms allow you to generate a statistical report on trading results for a certain period.
Quote charts and technical indicators
It is well known that prices of currency pairs at a given moment in time and the dynamics of these prices in the past are essential for making trading decisions. A price chart is a vivid tool for displaying quotations.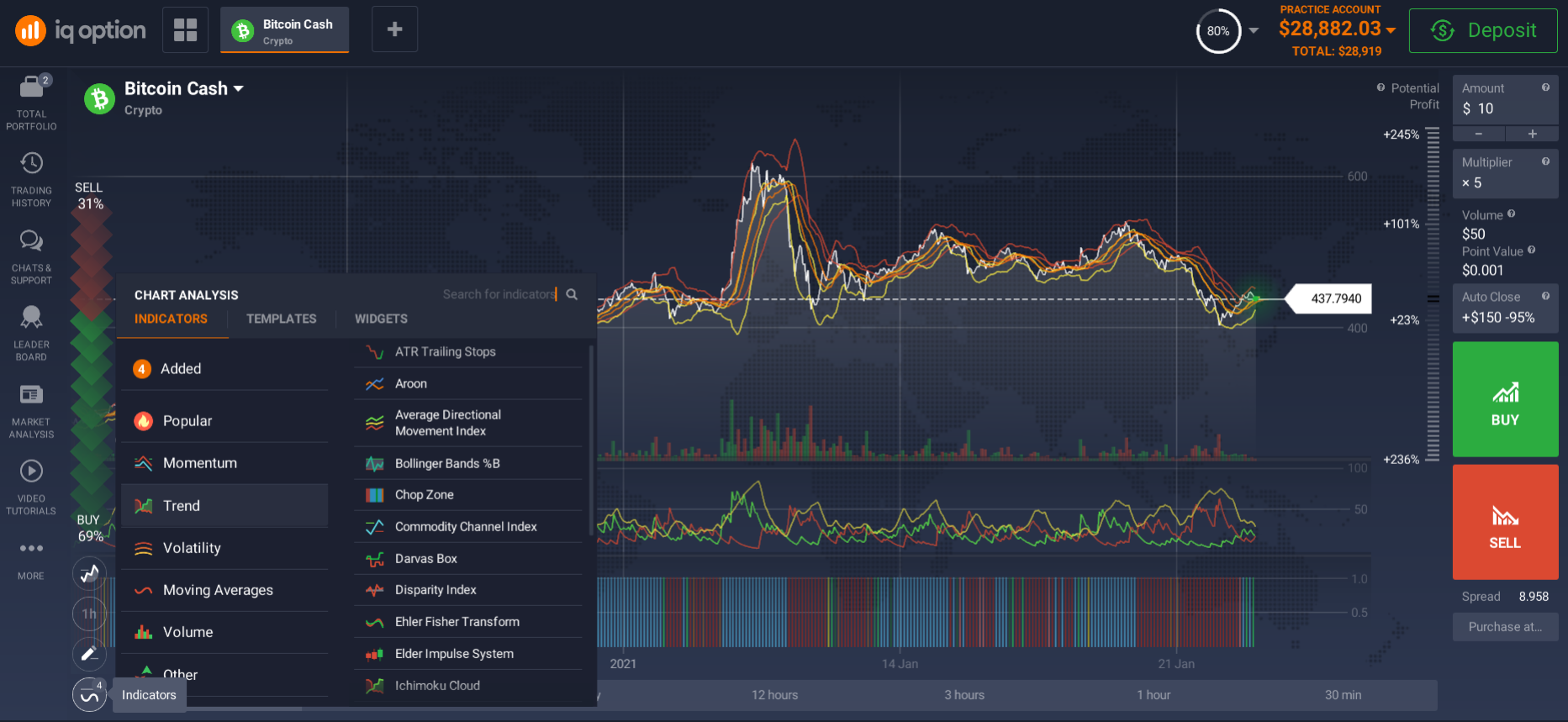 There are several types of charts, the most popular of which are the line chart, the bar chart and the candlestick chart. Most trading platforms suggest traders a great variety of options to customize the chart display, including different timeframes, templates to change the background, colour and size of the chart elements, font, caption size and colour, and much more.
In addition, terminals allow imposing on the price charts the graphic images of different technical analysis indicators. As a rule, the terminal already contains many built-in indicators with an opportunity to change their parameters. A trader can also add his indicators, either ready-made or self-made. Most indicators are displayed directly on the instrument price chart, but some (e.g. MACD or RSI) traders can see a specially highlighted area at the bottom of the price chart window.
With these tools, traders can draw trend lines, channel borders, Fibonacci levels, various point markers and other elements that are very useful in analyzing the behaviour of currency pairs.
A vital characteristic of any trading platform is its reliability. The terminal can be running on hardware with different processing power, to varying speeds of communication lines (and even in situations of their unstable operation). In all these cases, it is desirable to provide the trader with the most comfortable conditions and minimize the influence of technical factors on trading results. And, of course, there are high demands on the reliability and stability of the trading software. That is because errors and glitches in the terminal can cost the user a lot.
Terminal scripts and programming languages
Most terminals allow traders to add additional functions to the program. The built-in programming languages of terminals are used for this purpose. Using them, one can write scripts that automatically perform several users actions (i.e. automate the trading process) and create one's indicators, Expert Advisors and whole automated trading systems. Advanced users of trading platforms often use these features of their terminals, but professional traders usually prefer to buy ready-made scripts or order them to programmers for a fee.
Thus, using the automated scripts for opening and closing orders based on the signals of Expert Advisors, it is even possible to automate the trade fully, exclude (or minimize) the human factor that can negatively affect its results.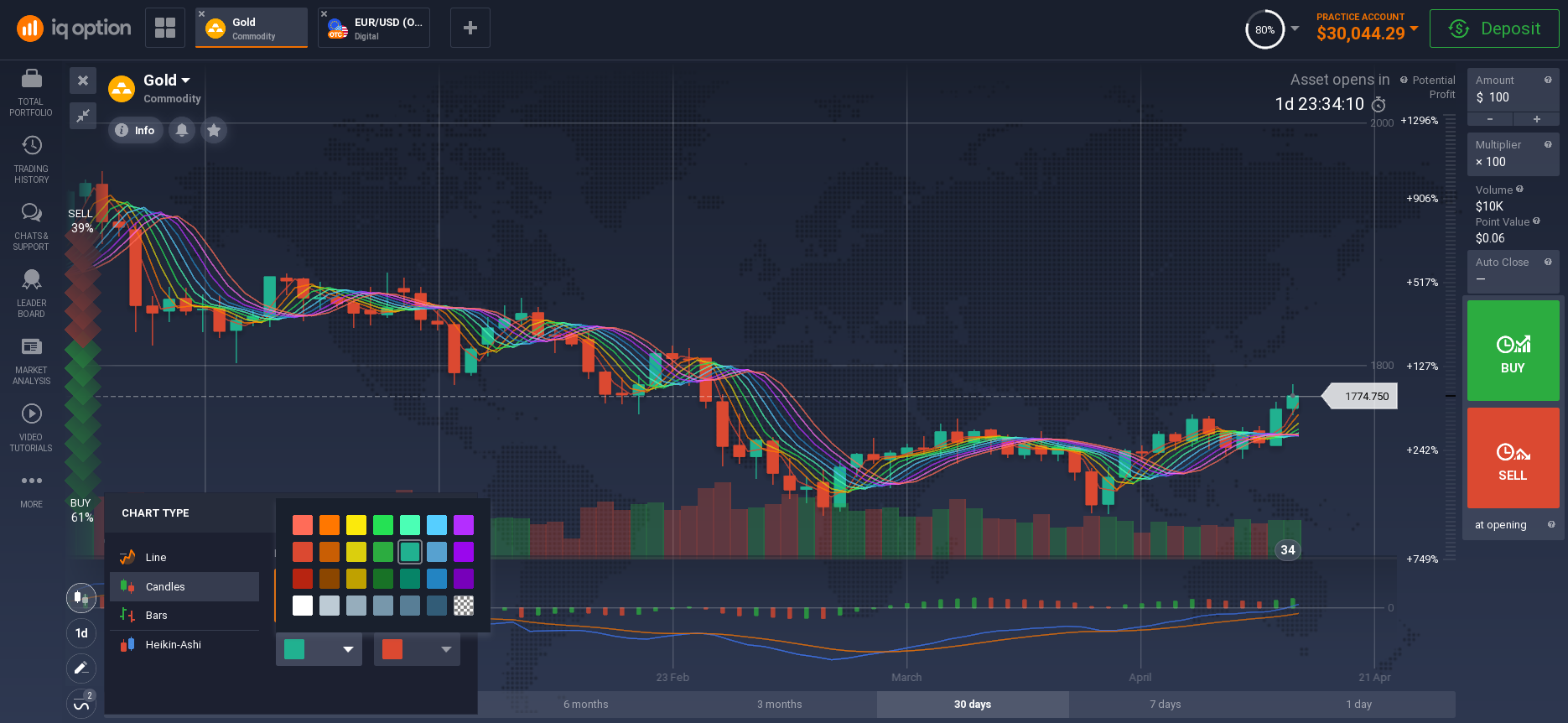 The process of selecting a trading platform is truly an individual one. Most of the functions on high-level terminals work similarly. Hence, traders pay more attention to the nuances, level of support or just their subjective perception of this or that trading software.
A beginner may not try to study all the features of all the terminals on the market. It is enough to find one that meets all the basic requirements, functionality and comfort, and go with it.
How to trade CFDs in the Philippines?
So, if you have decided to start an investment activity, you should, of course, consider that real time trading platforms are suitable for those who want to engage in a short-term investment strategy. For example, a short-term trader who wants to take advantage of complex market movements needs to know what CFDs or Contracts for Difference are.
CFDs or Contracts for Difference are financial instruments that track an asset in real time.
The critical point to remember is that when you trade a CFD, you do not own the asset. While at first glance this may put you off, it offers several significant advantages.
You can trade commodities such as gold, oil and natural gas without worrying about storage or distribution.
You can choose to go long or short in the market of your choice.
In addition, you can use leverage for your trades.
Keep in mind that CFD trading platforms software is only suitable for short-term strategies. Because CFDs attract an overnight financing fee, which you must pay for every trade that remains open. That is why many CFD traders choose the day trading or swing trading approach.
How to start real time trading in the Philippines?
It is not difficult to start trading on the real time trading platform; it is harder to start trading at a profit. Many people imagine trading on the trading platform software as a game of chance, with luck determining the outcome. But that's not the case. The real time trading platform is a market that operates according to the laws of supply and demand like any other. Understanding these laws, basic terminology, and the trading process is the theoretical minimum you should learn before trading on the platform.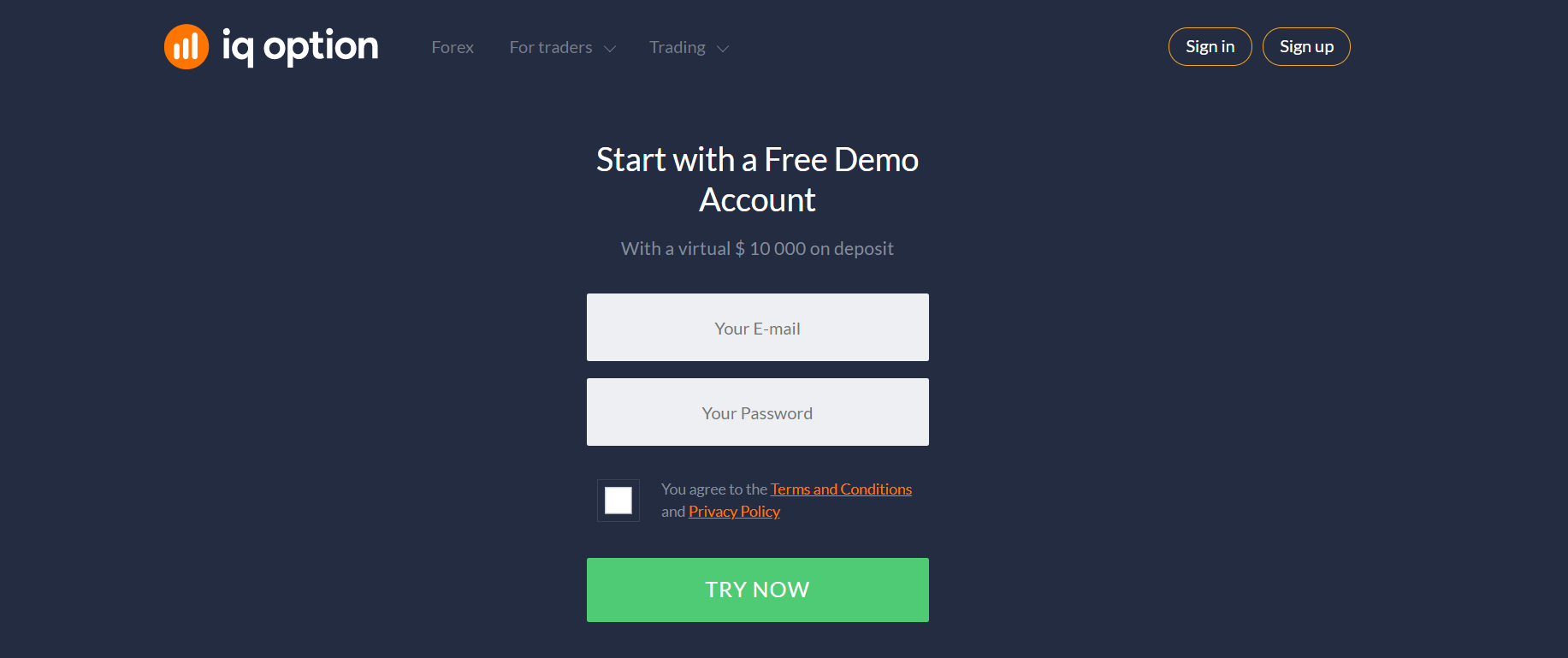 How to register?
When you find a platform you are comfortable with, install it on your computer or download the app to your phone. Then go through a short registration process. The trading platforms usually ask for some personal and banking information to identify you.
How to open a demo account?
Almost all platforms allow novice traders to open a demo account. This feature allows you to hone your skills, try out many of the platform's features without losing money. So be sure to take advantage of this chance to get some valuable experience in trading.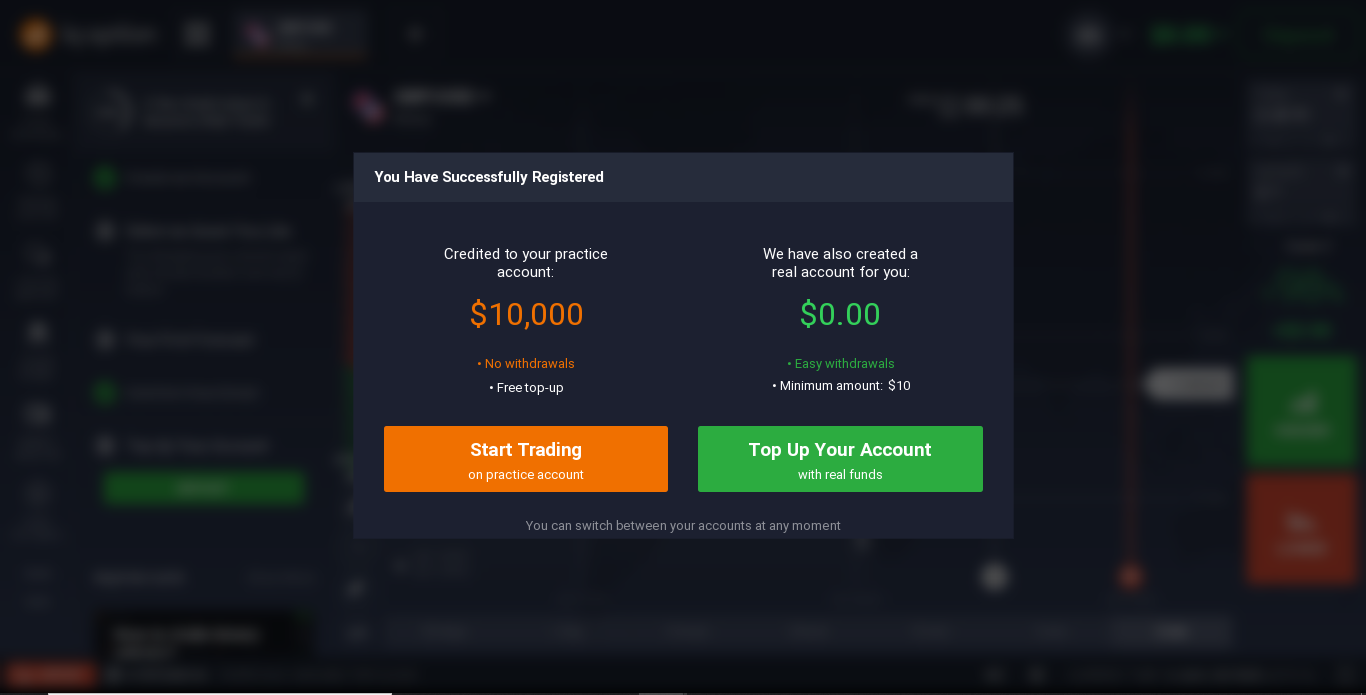 How to open a real account?
After experimenting with the demo account, you can open a real account. You can do this by making a minimum deposit via:
Debit or credit cards.
Bank transfers.
Electronic wallets
All your earnings use debit or credit cards, bank transfers, and electronic wallets when you decide to withdraw.
Despite the variety of trading platforms, there is a recommendation: novice traders do not get carried away searching for the perfect platform. The platform is the means, not the end. The most important thing is that you constantly learn how to calculate risk, read the news, add to your knowledge and strive for success.
SIMPLE AND RELIABLE
MONEY WITHDRAWAL