An option contract is a type of agreement whereby you can buy or sell a selected asset at a predetermined price for a predetermined period of time. At the same time, this possibility is not a commitment.
The major asset can be anything: raw materials, stocks or currency. Today we are going to learn what real options are, the ability to invest in real binary options in the Philippines, and how to trade binary options online.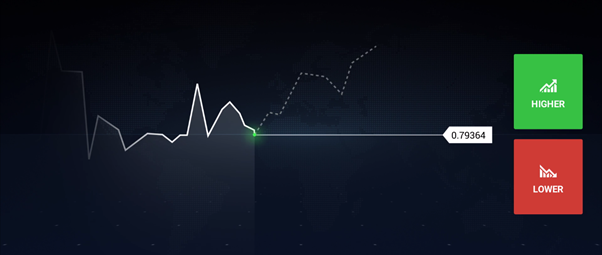 How did real option contracts come about?
Before the creation of the Chicago Board of Options Exchange (CBOE), that is, before the standardization of option contracts and the invention of the Black-Scholes option pricing model, options were traded in small volumes. The volumes were small because information on trading options was not available and it was quite difficult. The classic method of investing in options was reduced to constant calls from a trader to his dealer. This will bring the buyer and option writer together for personal transactions.
The Chicago Board Options Exchange was founded on April 26, 1973. It was created as a subsidiary of the largest commodity exchange in the world, the Chicago Chamber of Commerce. Today, it accounts for over 51% of US options trading and 91% of all index options.
With the opening of the Chicago Board of Trade, which is still one of the world's leading options exchanges, anyone, physical or legal, could trade call options on stocks. The exchange then launched standardized options contracts, each on a separate share, for 16 shares of American companies. Over time, the number of quoted option contracts increased, and with it the number of exchange members. Thus, after the doubling of listed options, the CBOE also doubled in membership, reaching nearly 600 members by 1974. US lawmakers have also promoted options trading by allowing banks and insurance companies to include options in their investment portfolios and strategies. By the beginning of 1975, the daily turnover already exceeded several hundred option contracts.
In 2010, CBOE was transformed into Cboe Global Markets Corporation, which was listed on NASDAQ in an IPO.
What changed? Option contracts can now be placed through a special communication system. Stock index options are especially popular. The most common options contract is the S&P 100. There are also options on industry indices, options on foreign stock indices and options on interest rates. The total number of index options is about 40.
Real options are traded on regulated exchanges and require significant capital investment and appropriate paperwork to buy or sell an option. Modern online investment markets have made this easier by allowing you to trade binary options on online platforms where registration takes a few minutes and the minimum deposit is a few dollars.
Binary options that we can trade on online trading platforms differ from real options in that we do not redeem the right to own the major asset, but we have the ability to speculate on the price. That is, our task is to guess the price movement of the asset. How to trade options over the Internet?
In online investing, binary options trading is one of the most popular areas. This asset allows you to make significant profits with a minimum amount of time and minimum investment. However, there are many speculations and negative reviews about binary options trading through online trading platforms. Many even claim it is a scam. Let's find out why this is the case.
By definition, a binary option is a trade that brings a fixed income or nothing, depending on whether the condition is met at the time of expiration. Therefore, binary options are also known as all-or-nothing options because they are either profitable (all or nothing) or nothing.
On the one hand, online trading has allowed everyone to participate in investments thanks to the availability of the Internet in the modern world. But on the other hand, it was the technical accessibility of investing to the general public, who had no previous trading experience, that led many to the misconception that options trading is very fast and easy. Actually this is not true.
You should always remember that investing is a whole science about the laws of the stock exchange and the stock market, complex financial instruments, fundamental and technical analysis, and so on.
Accordingly, without experience in this area and investing money at random, you are unlikely to get a good result. And since an option is an "all or nothing" transaction, losses equal to the invested amount have become the reason for the negative attitude towards this financial instrument on the part of many novice investors.
In fact, binary options trading is a really good way to make good profits.
What to do? First, find a reliable online binary options broker that offers acceptable and transparent trading conditions. Second, tune in to a careful study of this unique financial instrument.
Below we take a closer look at where to start.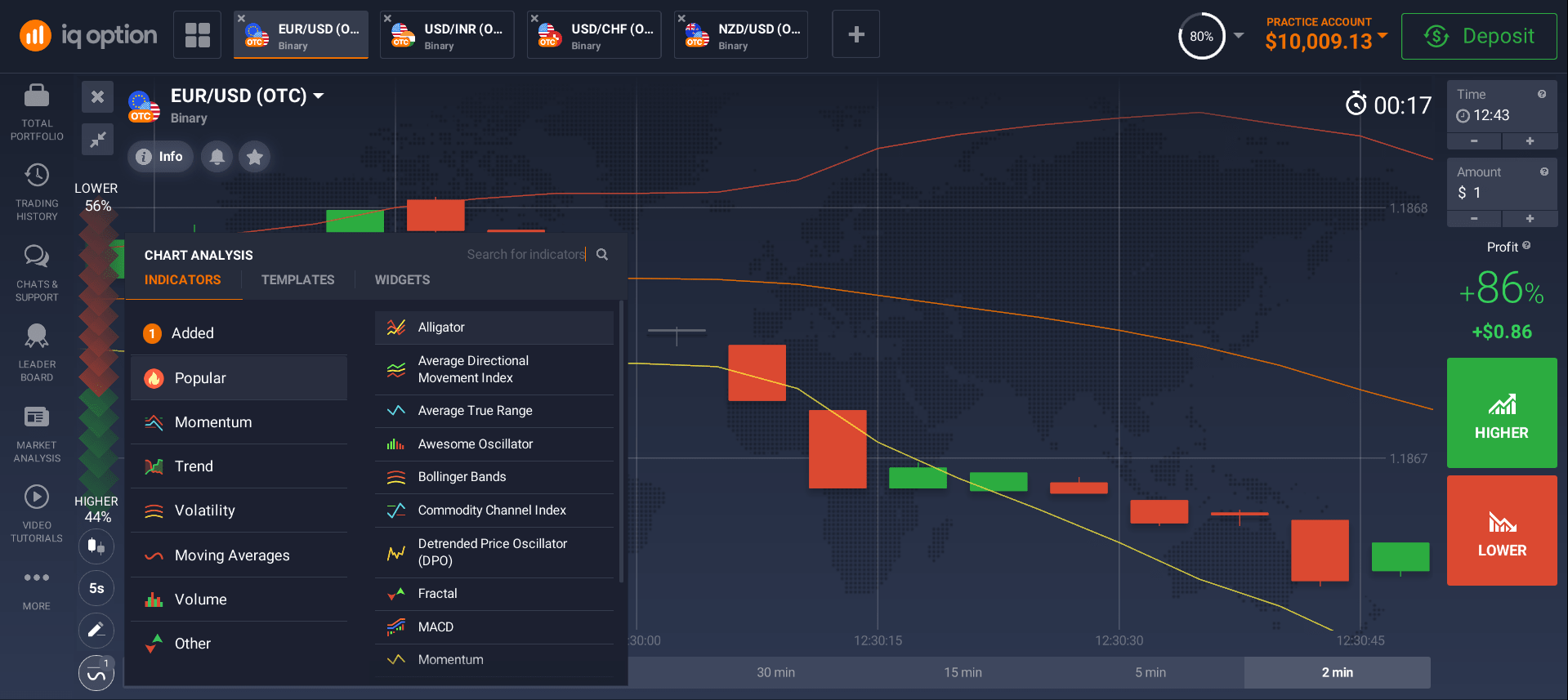 Choose the right trading platform
All transactions in the online investment market are carried out on an online trading platform that the brokerage company provides for you to work with. Therefore, in order to start trading binary options in the Philippines, first study the brokerage market of the country and choose a reliable broker. To do this, collect and analyze information about the available brokerage companies. Your online investment broker must be licensed and well-reviewed by experienced traders. Among the brokers that meet these criteria, choose the one that offers a trading platform that is more convenient for you personally.
When choosing a platform, pay attention to the following:
How comfortable are you with the platform? You will need to check the interface, the availability and location of the main options, the quality of the charts and the ability to make your own personal settings;
The functionality and informational value of the platform. You will need to analyze the market situation and make the right investments in order to work properly. A high-quality trading platform must provide complete and accurate information about quotes, as well as have the necessary trading capabilities;
Acceptable commissions and transaction limits for you. Each trading platform sets its own minimum deposit, investment and withdrawal amounts, as well as fees for specific transactions. You must choose a platform in accordance with your financial capabilities and know this information;
Have a feedback chat on current issues. High-quality sites provide active communication 24/7.
In addition, good trading platforms have a tutorial section with investment videos, a blog, a feedback chat, a news feed, an economic calendar, and a free demo account for you to experience all these benefits.
The Philippine binary options market offers a good selection of binary options brokers, so you can easily choose a quality trading platform.
Once you have chosen one of the platforms, register and open a demo account. Read below how to do this.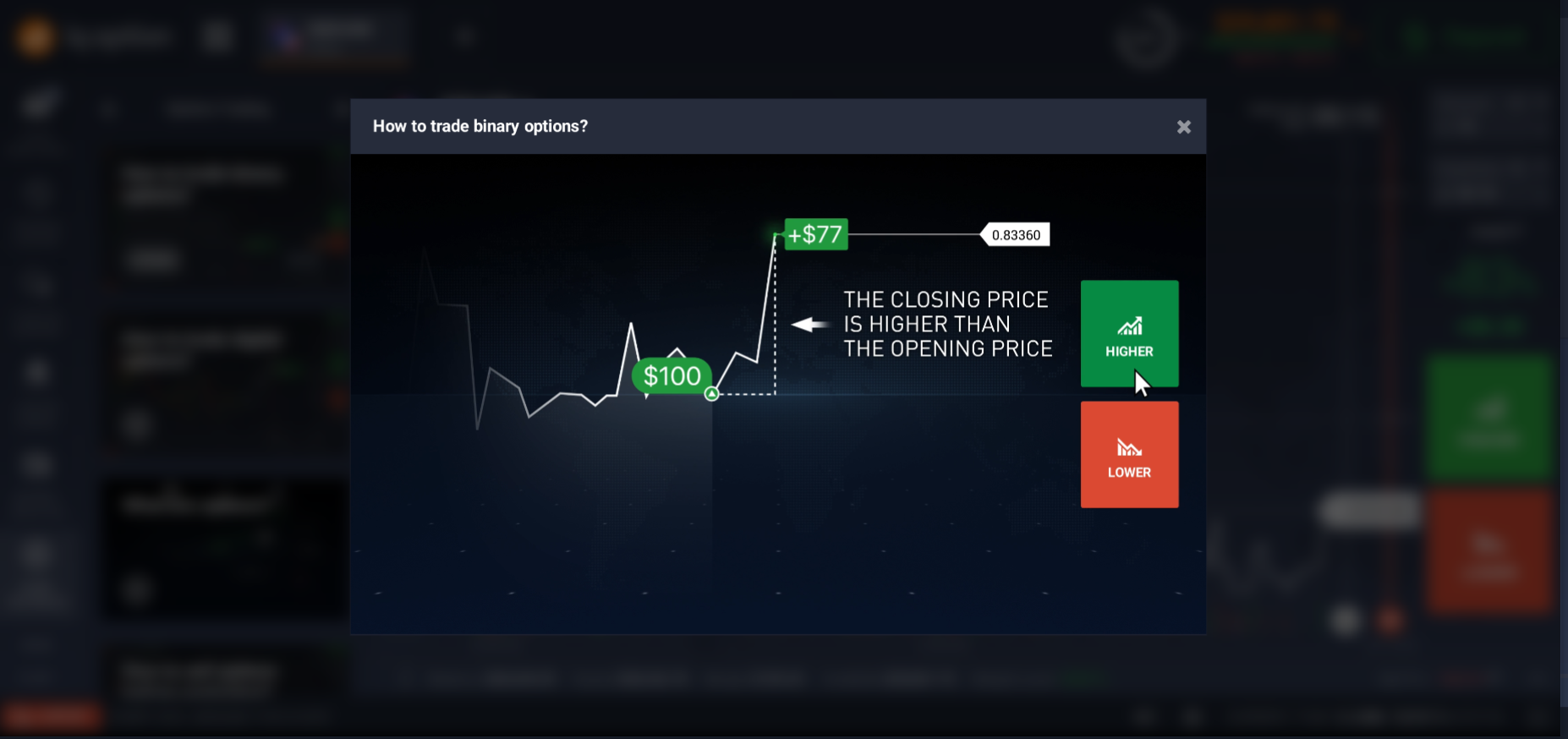 How do I register on the trading platform?
Registration is standard for most marketplaces. To register, follow these simple steps:
Visit the official website of your chosen broker;
Find and activate the "registration" option;
Fill in the registration form;
Check the box "Agreement with" Terms and Conditions, Privacy Policy and Order Fulfillment Policy;
Confirm your registration by email or mobile phone depending on your registration details, you will receive either a confirmation link by email or an activation code in a text message.
After these simple steps, your account is ready to go.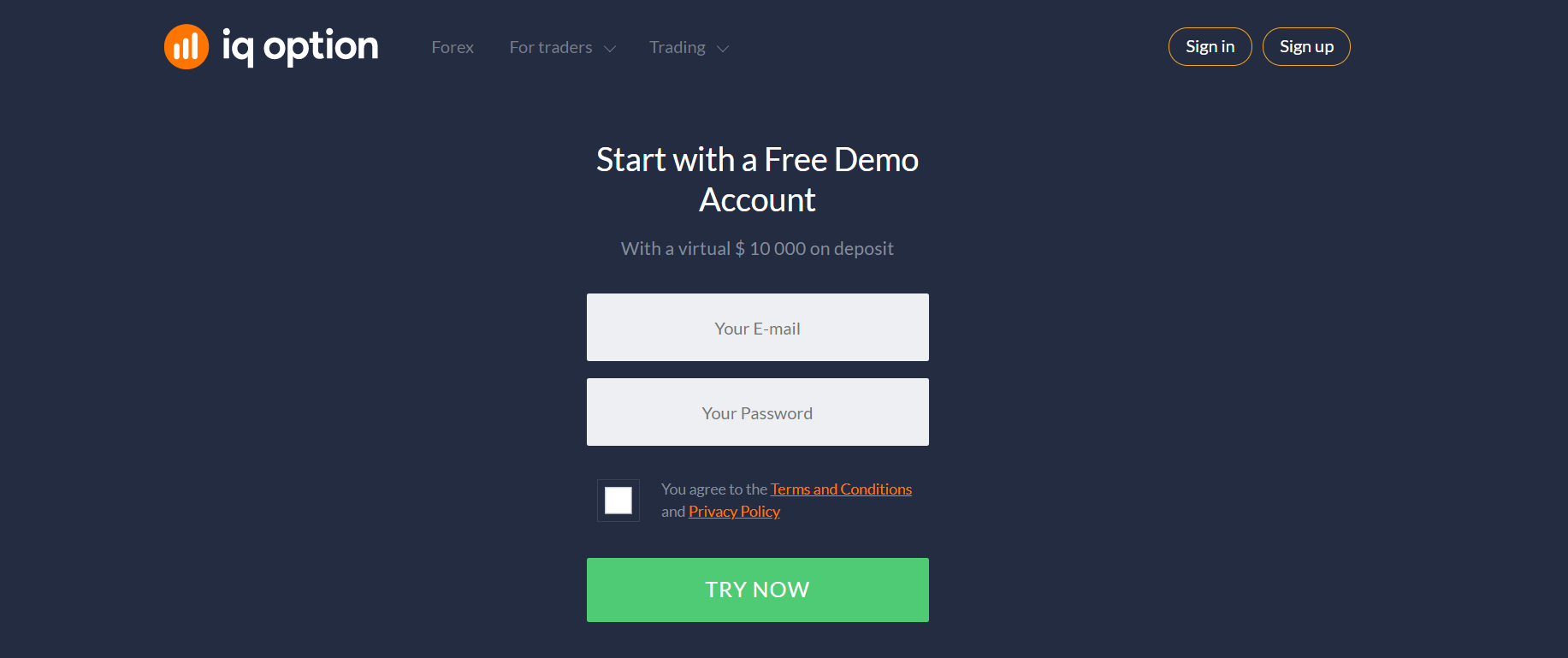 Open a demo account
Most reputable trading platforms offer the option to open a demo account for free to practice trading. Be sure to take advantage of this opportunity. You will be able to try out different operations, different trading methods and different approaches and thus develop your own trading strategy. To do this, a certain amount of fictitious money will be automatically credited to your demo account, which you can spend on these training operations. That is, you do not risk real money at the stage of learning and gaining experience.
Of course, such trading will save you from unnecessary risks, but it will not bring profit either. To start real trading, you need to activate a live account.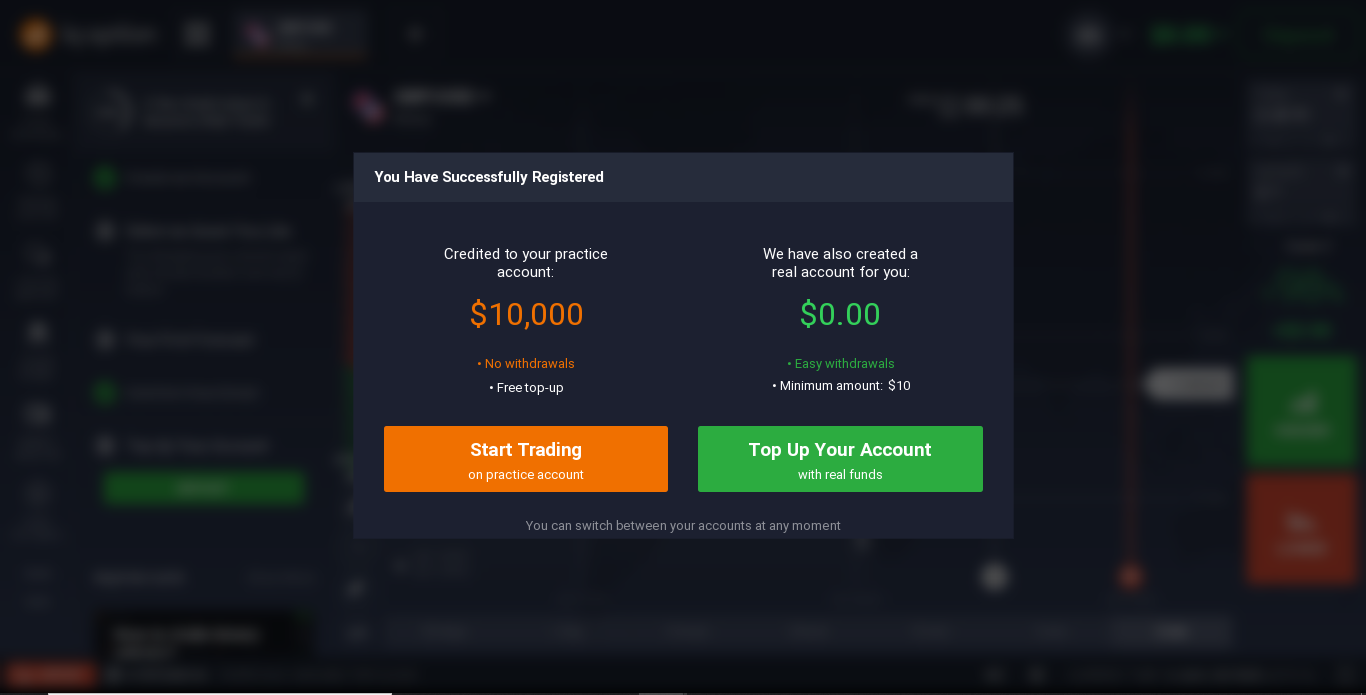 Live account activation
A real account, like a demo account, opens automatically when you log into the platform. Activating this account is simple: all you have to do is fund it with an amount that is at least as realistic as the amount approved on the platform. Now you can start trading with a few dollars as most platforms have very low minimum deposit limits.
Funding is easy. To do this, activate the "deposit" option and select the one that suits you personally from the list of available deposit options. As a rule, this is either a deposit using a bank payment card, or through payment systems on the Internet.
The money is credited to your account instantly and you can start trading immediately.
Classification of Binary Options
Depending on which asset you choose for the deal, the option can be a currency option, a stock option, a commodity option, an index option, a futures option, or an interest rate option. Options can also be classified by their duration (duration of the trade). There are classic options that last from 5 minutes to 24 hours and turbo options that last from 30 seconds to 5 minutes.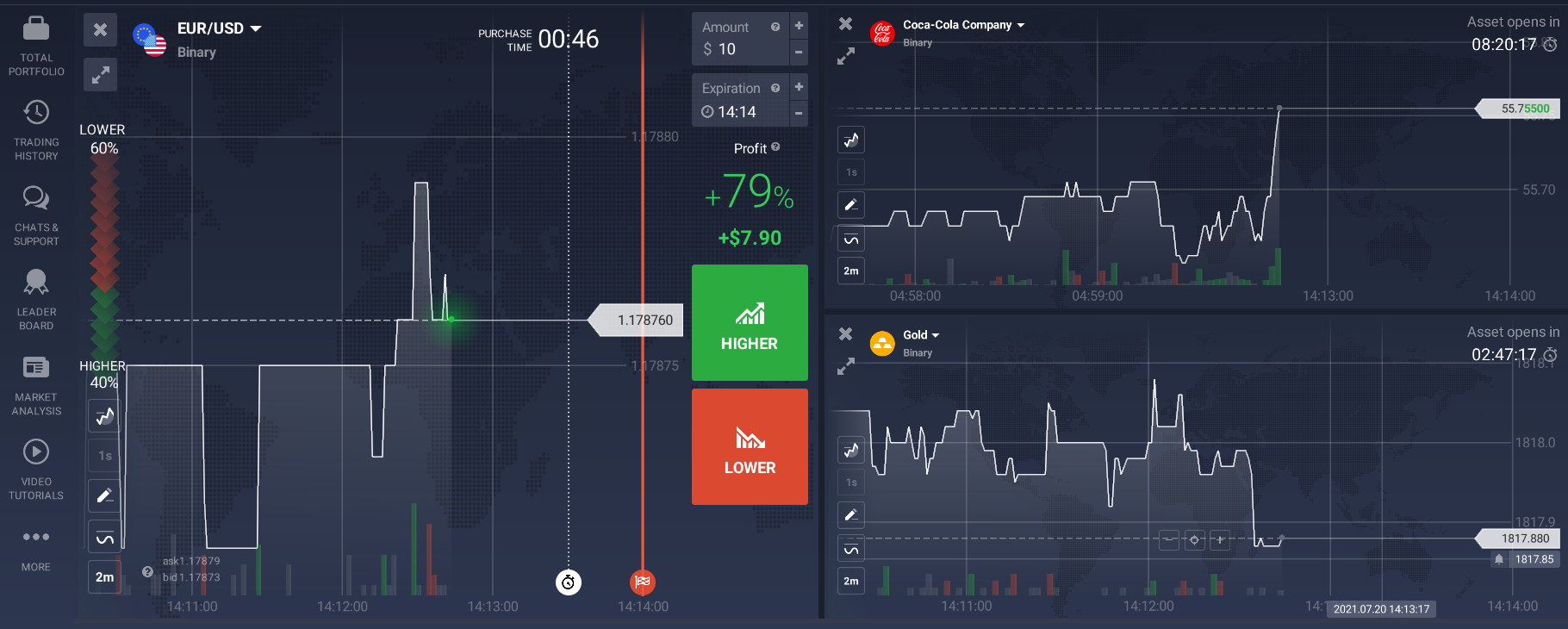 There are variants of American, European and Asian styles.
American style is when an option can be exercised by the holder any day before expiration. That is, if the redemption can be made up to the specified day, then the option is called an American-style option.
European style is an option contract that can only be exercised after its expiration date. That is, if the terms of the contract can be fulfilled on a certain fixed day, which is specified in the contract, then such an option is considered European.
An Asian option is an option that is exercised at a weighted average price over the life of the option.
Exchange options are more often American options, and OTC options are European and Asian options.
Options are divided into put and call options.
Call options involve buying and giving the holder the right to purchase the asset in the future at a specified price. Put options give the right to sell a specific asset at a specified price.
A distinction is also made between long-term and exotic options. Long-term options are open for more than one year. Exotic options are non-standard options, the characteristics and description of which may differ significantly from the standard ones. Exotic options are divided into two main types: options, which depend on the price movement of the underlying asset during the life of the contract itself, and options, which are multi-options, which have several underlying assets and are priced according to the relative prices of each of them.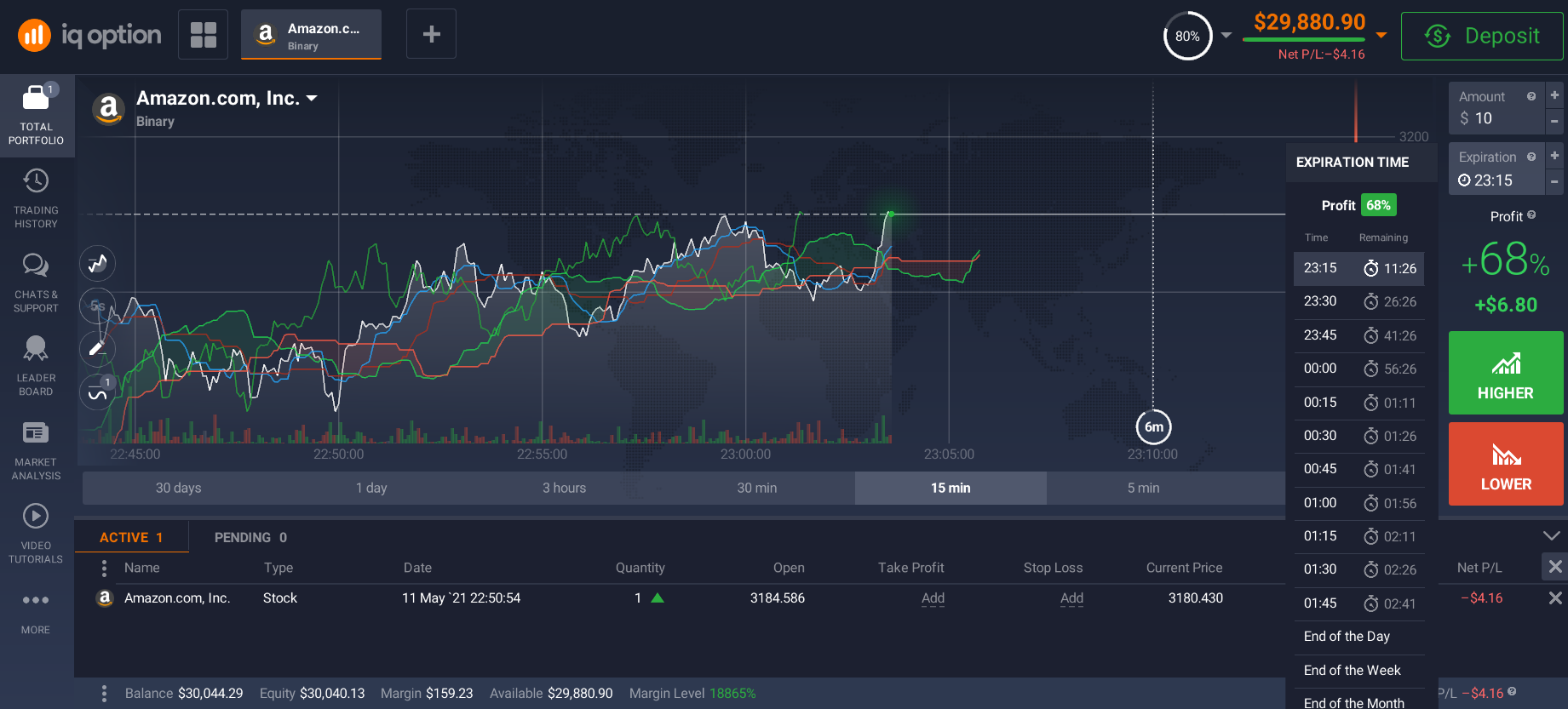 Binary options trading
As mentioned above, the essence of binary trading is to correctly predict the price behavior of the underlying asset.
A call option is a contract to buy an asset before a certain date in the future at a price and quantity currently determined. A put option is a contract to sell an asset at a stated date in the future at a price and amount that is currently determined.
That is, if you bought a futures or a share, and the price of the asset fell, then having a put option (the right to sell), you can write off the available cheaper asset at the price specified in the option, the so-called "strike" price.
Likewise, if you have a short position on an asset and a call option (call option), you can close the position at the strike price if the price of the sold asset changes in the negative direction.
So, in order to trade binary options, you have to choose the underlying asset, expiration time and type of option, put or call.
You can also make money by increasing volatility. Options can be bought not only individually, but also in a complex manner, forming an options portfolio that will allow options to be earned in a more non-linear way. So, for example, if you buy both calls and put options at the same time with the same strike, you can profit from any movement of the asset, be it a rise or fall in price by an amount exceeding the cost of buying both options.
The whole point of trading in the binary options market is to decide whether the price of an asset will go up or down by the time the contract expires.
If you expect the price to be higher than the current price, you choose Call. If below, you choose Put. Then you need to figure out how to analyze the market, what factors to take into account when predicting price movements, and so on.
In addition to simple call and put options, some trading programs offer more sophisticated options for example, you only win if the price touches or does not touch a certain point.
They are so called binary options Touch and No Touch.
When you trade No Touch Binary, you only make a profit if the price touches a certain level. While in one-touch trading we require the price of the asset to touch the specified level, in the absence of touch, the opposite is implied. Profits in this case only occur if the price does not reach the level shown on the chart at any time before expiration. The profit depends on the distance to the target price. The further, the lower the payout percentage.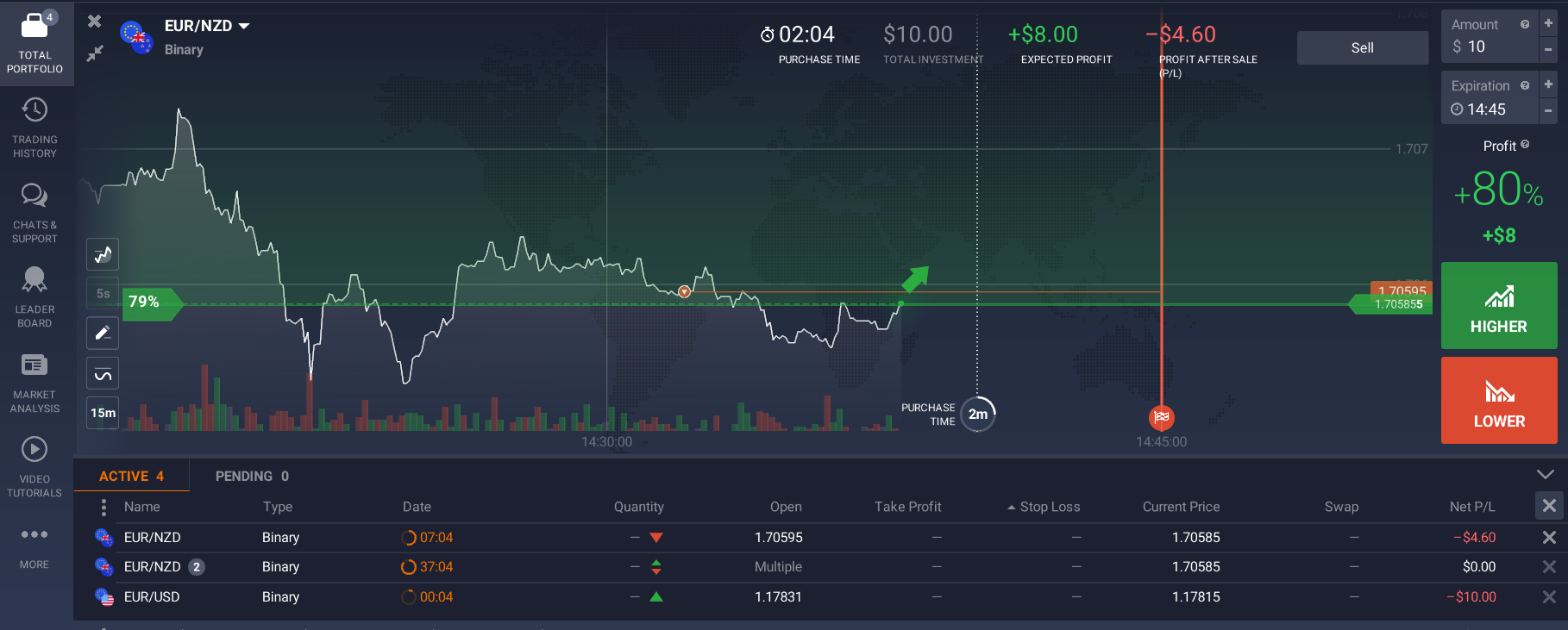 How to get profit when trading binary options?
Experienced traders use various technical analysis indicators as well as fundamental analysis to correctly predict the price behavior of the options asset. However, even traders with a great track record and positive binary options trading experience make mistakes.
Trading binary options is an activity that allows you to make good profits, but also carries certain risks. The information above gives you a pretty basic understanding of this asset and is intended to show you how many different types and types of options there are, as well as how to trade them.
So we hope that you will draw the correct conclusions, namely:
trading binary options can bring excellent profit;
trading binary options is not a gamble; it is an activity that requires study and experience.
Learn binary trading by watching video tutorials on the platform. Put this knowledge into practice by opening a free demo account. May your deals be successful!
SIMPLE AND RELIABLE
MONEY WITHDRAWAL