Professional trading platform in the Philippines
What is a professional trading platform?
Trading stocks, shares and derivatives is a very promising source of income. To start trading and reap the full benefits of trading, it is important to choose the right trading platform. To do so, it is important to carefully examine the different trading platforms in the Philippines while paying attention to their terms and conditions and their capabilities - technical and financial.
Trading platforms are electronic systems where thousands of financial transactions and deals, buying and selling of companies' financial assets are performed on a daily basis.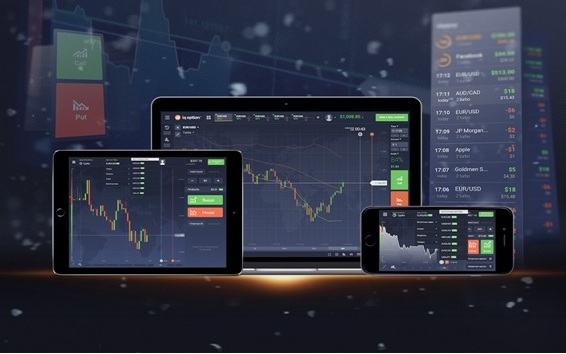 With the help of interactive platform, investors and traders can easily find information about assets they are interested in. Such platforms can be installed not only on computers, but also on mobile devices. Even if you are planning to trade mostly from your PC, having a mobile application is very important. Sometimes you may need to open or close a position urgently when you are on the move. Or you might need to check the value of your portfolio and the status of pending orders. With an interactive platform mobile app, investors can even receive messages and alerts directly from the trading floor.
Professional platforms offer the widest range of opportunities for trading and analysing the market situation. Real-time quotes, charting tools, news feeds, and even premium research are always available to traders and investors. The best of the platforms offer many additional indicators, expert advisors and scripts that you can download to your terminal and customize as you wish. A good interactive platform should have an intuitive interface. When you conduct transactions, you will need to constantly interact with it. In fact, you look at it and use it the whole time you are trading.
It is no secret that the first impression of a platform is formed on the basis of a visual assessment. There is no doubt that traders will choose the platform which is more practical in terms of screen layouts.
A reputable trading platform has money management features which help investors avoid losing large sums of money. Using the trading platform, any trader without exception can connect their account to the monitoring service and have a detailed statistics on it and study data on their trading strategy at any time. Literally everything can be analysed. For example, position holding time, profitability distribution by months, days and even hours within a day.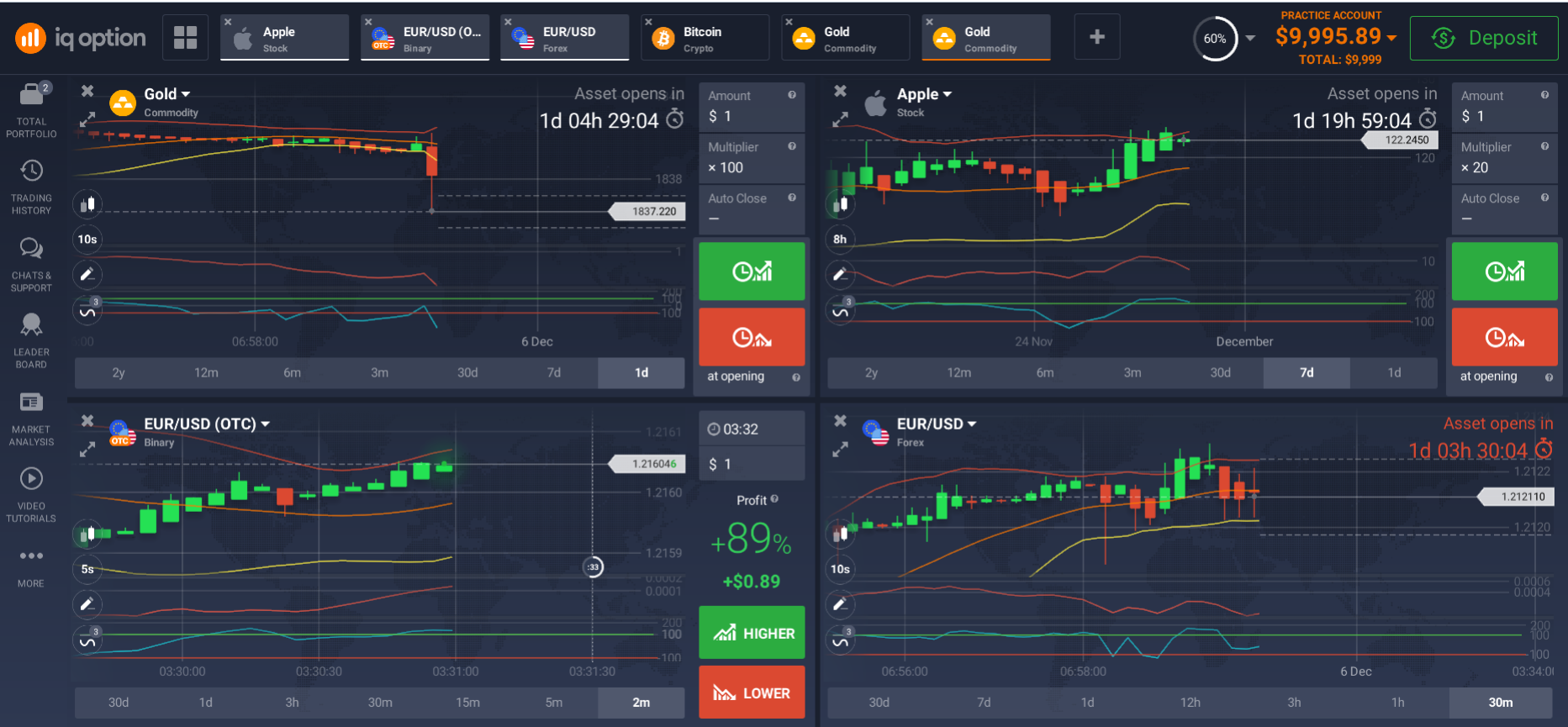 You should know that online trading platforms in the Philippines are often offered by brokers either for free or at a discounted rate. The best trading platforms offer a combination of reliable features and low fees.
Every professional trading platform has the right to exist, because they, as well as traders, are very different, and for every need there is always a suitable offer. That's why a beginner needs to have a clear idea about the main market to work in, the list of assets and the necessary functionality in the terminal - and only then will the choice of the platform be optimal.
Now let's talk briefly about platforms adapted to specific markets.
A platform for online stock trading
Stocks have always been the most accessible instrument on the stock market. And the stock market makes buying shares in companies easy and straightforward, even for beginners. Anyone starting out in the stock market is faced with the question of which market strategy to choose, trading or investing.
Investors have to make forecasts about the development of companies in order to understand where to invest their money. After all, investors earn on the fact that the shares they buy rise in value in the long term. An investor's profit is derived from price increases and dividends received over the investment period.
Trading involves full involvement as a participant in stock market trading: it means constant price monitoring throughout the trading session, placing many orders and making many trades.
A trader places his bets on short-term operations using one of the most convenient instruments - CFD on shares. Such contracts give an opportunity to profit from share price changes of the world's largest companies, without owning a share itself. Also, CFDs allow using leverage, and also open positions both for buying and selling. Stocks which are highly volatile, i.e. with a highly fluctuating value during the day, can be sold/bought several times a day. Most often, these are stocks from the energy, commodities, health care and technology sectors.
A platform for online forex trading
These professional trading platforms allow traders to exchange one currency for another. The exchange rate of a currency compared to another must be determined by the demand as well as the supply of market participants. Currency fluctuations allow speculative trading, which is a source of potentially high income. Profits can be made from both currency appreciation and depreciation.
Applying technical and fundamental analysis as well as economic calendar will help to make profitable deals, wait for favourable changes in quotations and close the deal with profit.
Millions of trades occur every day on the Forex market, all of which are backed by currencies. The market turnover is measured in trillions of dollars.
There are many advantages of online Forex trading, for example:
The ability to execute transactions continuously throughout the day in all corners of the world.
Traders can get high leverage.
Minimum entry threshold. (Initial deposit can be as low as $10).
Lots of risk diversification solutions.
An online options trading platform
An option is a contract that allows you to buy or sell an underlying asset (a commodity or security) at a fixed price in the future. An option is a right, but by no means an obligation! If the situation becomes unfavourable, the trader has the right to change his decision and cancel the deal.
This type of contract allows you to build the most profitable trading strategies, reducing risk to a minimum. With this instrument, an investor can add to his overall portfolio, thereby maximizing his returns.
There are two types of options on the exchange:
Call (call) - a future purchase price is fixed.
Put - a fixed future selling price.
Thus, when we buy a Call option, we expect the market to go up. When we buy a Put option - we benefit from a decrease in the price of the underlying asset on the market. Options are good as they do not require large sums of money to start trading, while the turnover fee is small, and you can earn good money.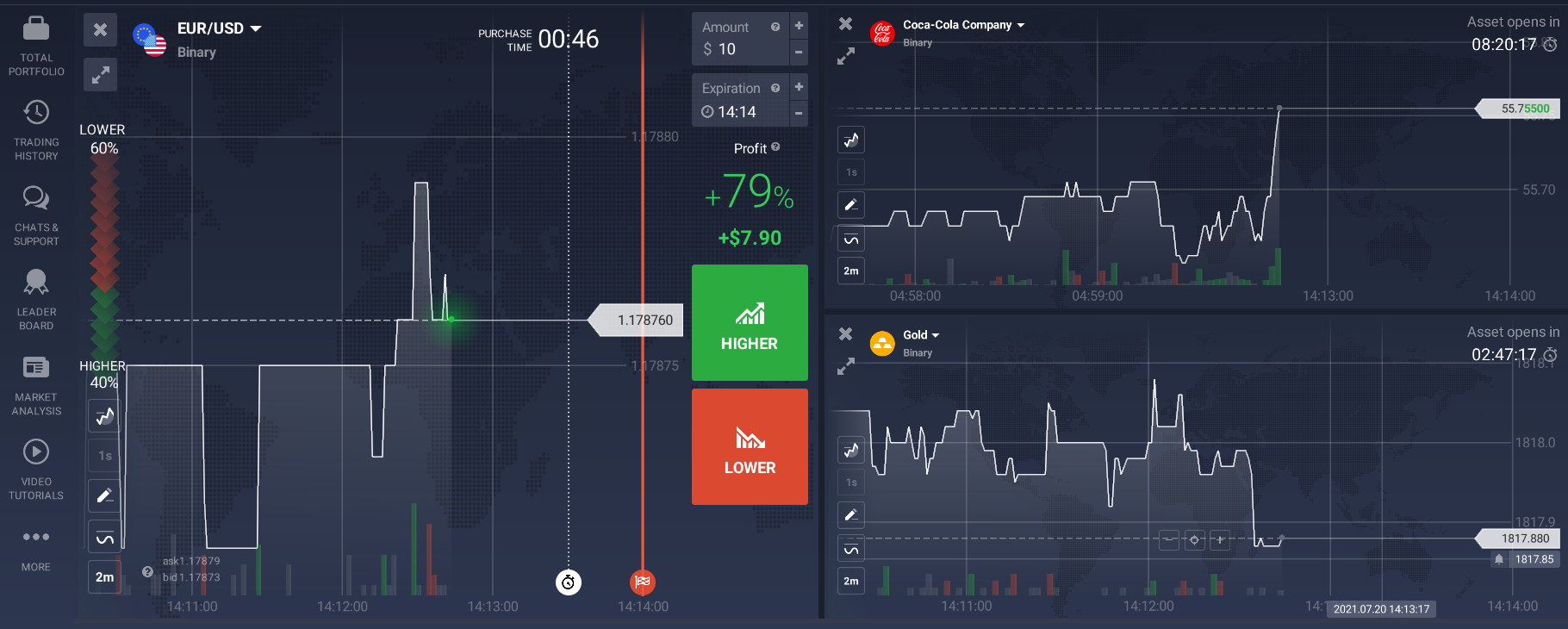 Binary options trading is very popular among traders all over the world. A successful forecast, in this case, provides the trader with a return of the invested amount and, consequently, the proceeds. An unsuccessful forecast results in a loss of the investment. Binary options are very easy to understand - there is only one condition of the deal - the price goes up or down in a specified period of time.
An online commodity trading platform
The speculative trading of commodities (gold, sugar, wheat, oil, hard metals and natural gas, etc.) offers another opportunity for investors to make money. These commodities are often the resources that support the global economy. Therefore, any change in the economy will cause fluctuations in the price of raw materials.
Commodities are a great asset to diversify your portfolio and benefit from changing macroeconomic trends.
One of the best things about trading commodities online is that you can make money regardless of whether the value of the asset rises or falls.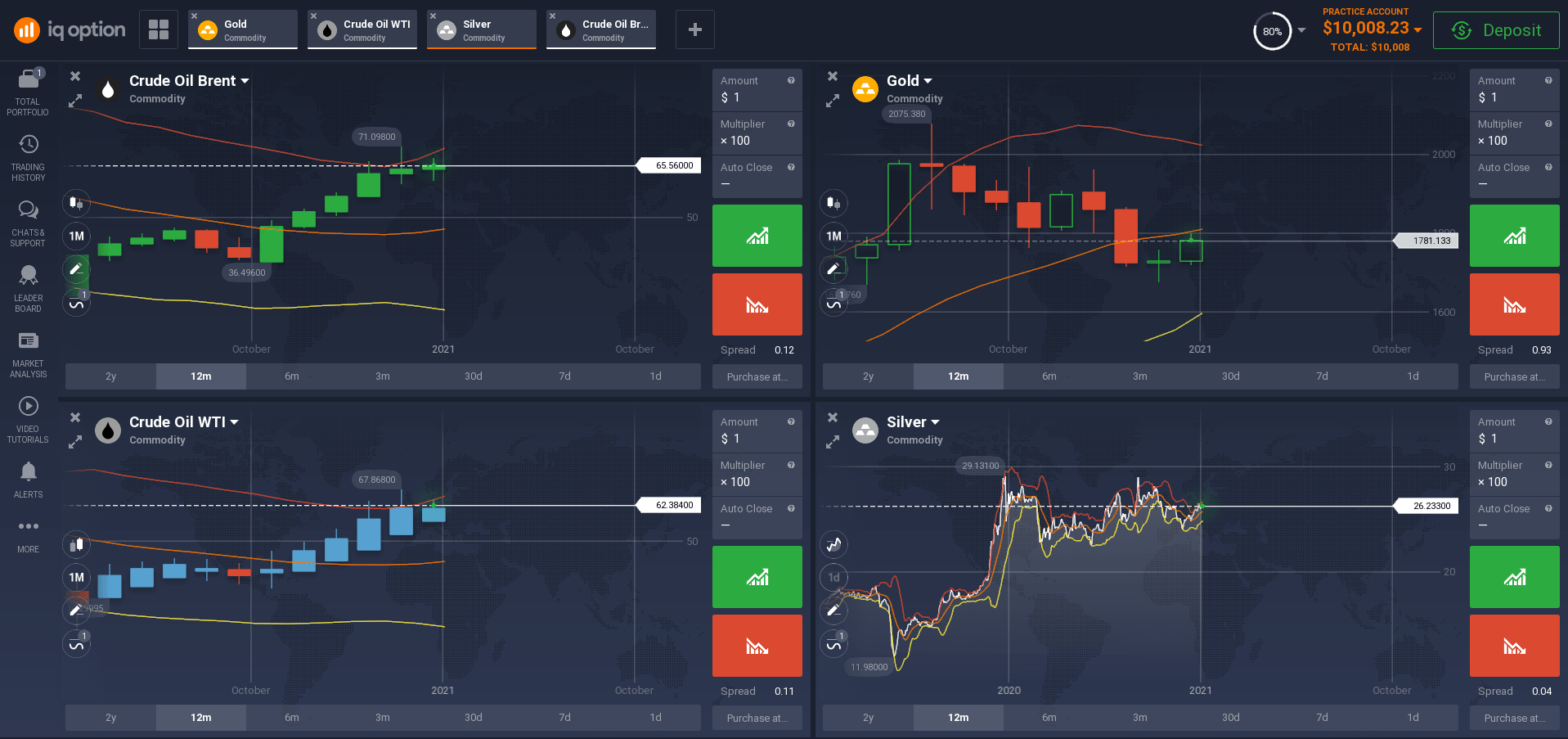 There are several ways to engage in commodity trading: Commodity ETFs allow you to invest in several assets using one single trade. Consequently, by investing in commodities through an ETF, you are indirectly investing in the future price of the asset. The most economical and simple way to trade commodities is through 'contracts for difference' (CFDs).
There is a good opportunity to use leverage. Another option is to buy shares in companies that are directly linked to a particular commodity (mining and metals companies, gold miners, lumber mills, oil companies, etc.).
Online ETF trading platform
ETFs (Exchange Traded Funds) are a relatively new but increasingly popular tool in the financial markets, providing a ready-made basket of investments. A fund buys shares in different companies and issues its own universal shares. All you need to do is buy a fund's shares and start owning shares in all the stocks in the fund.
You don't need to buy each security individually and consider how much to include in your portfolio. The professionals have done it for you. From an investor's point of view, this closes the issue of the need for diversification for a relatively small amount of money.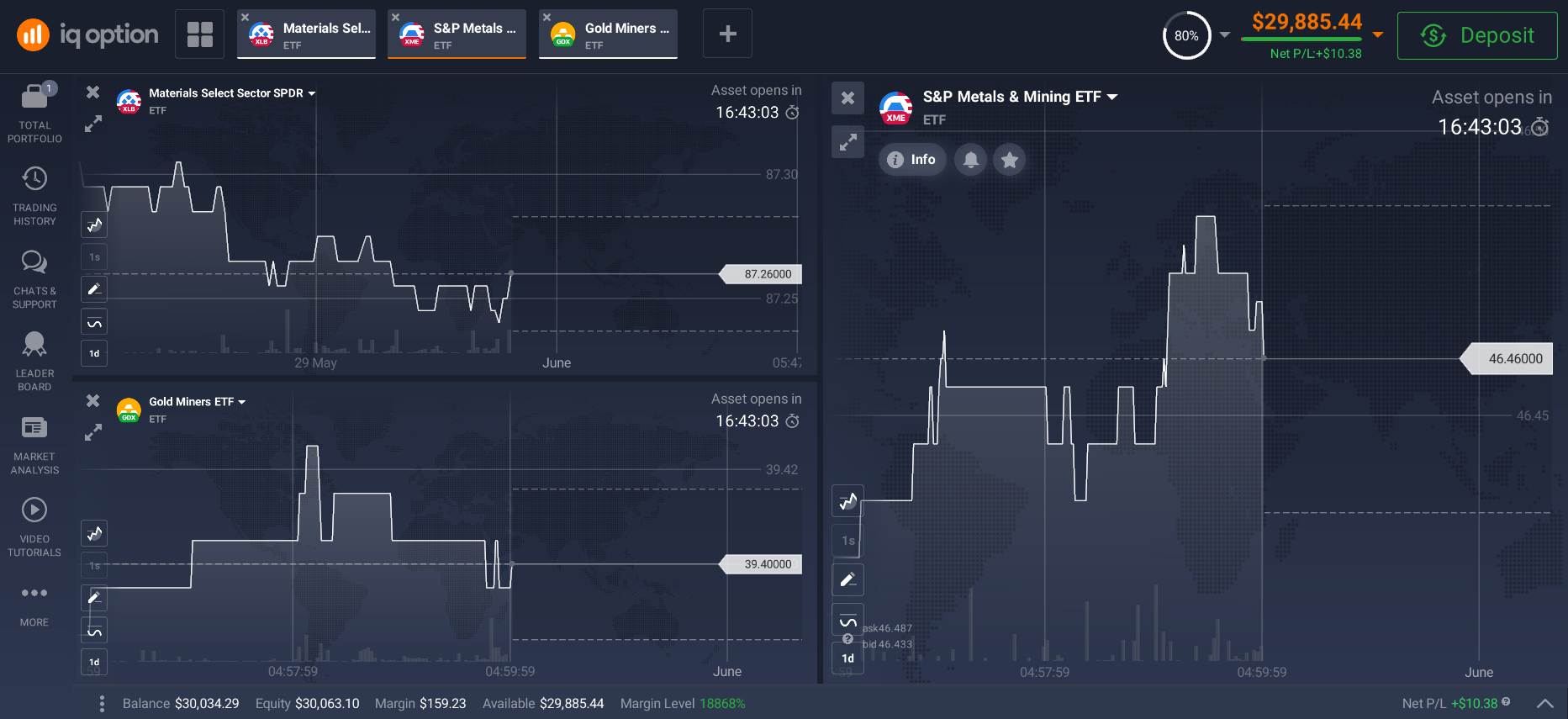 ETFs can be traded in a number of ways. They can be traded speculatively, intraday, they can be held as long-term investment positions, or they can be used for hedging purposes. It all depends on your strategy. For long-term investing, it is better to focus on fundamental analysis, while for short-term speculation, technical analysis is more appropriate. ETFs, which have good liquidity and narrow spreads, are a great tool to trade.
Online cryptocurrency trading
Although cryptocurrencies are recent, the industry is now a multibillion dollar market. Thus, a number of online platforms now allow you to buy, sell and trade cryptocurrencies at the click of a button.
Getting to know the world of cryptocurrencies is best started by choosing a strategy. The main ones are investing or trading.
The former involves buying the asset and holding it for a long time. An investor builds a crypto portfolio of several types of coins in the expectation that it can be sold at a higher price after some time.
The second is short-term speculation. Traders buy the digital currency at the best possible rate and sell it, waiting for the value to rise.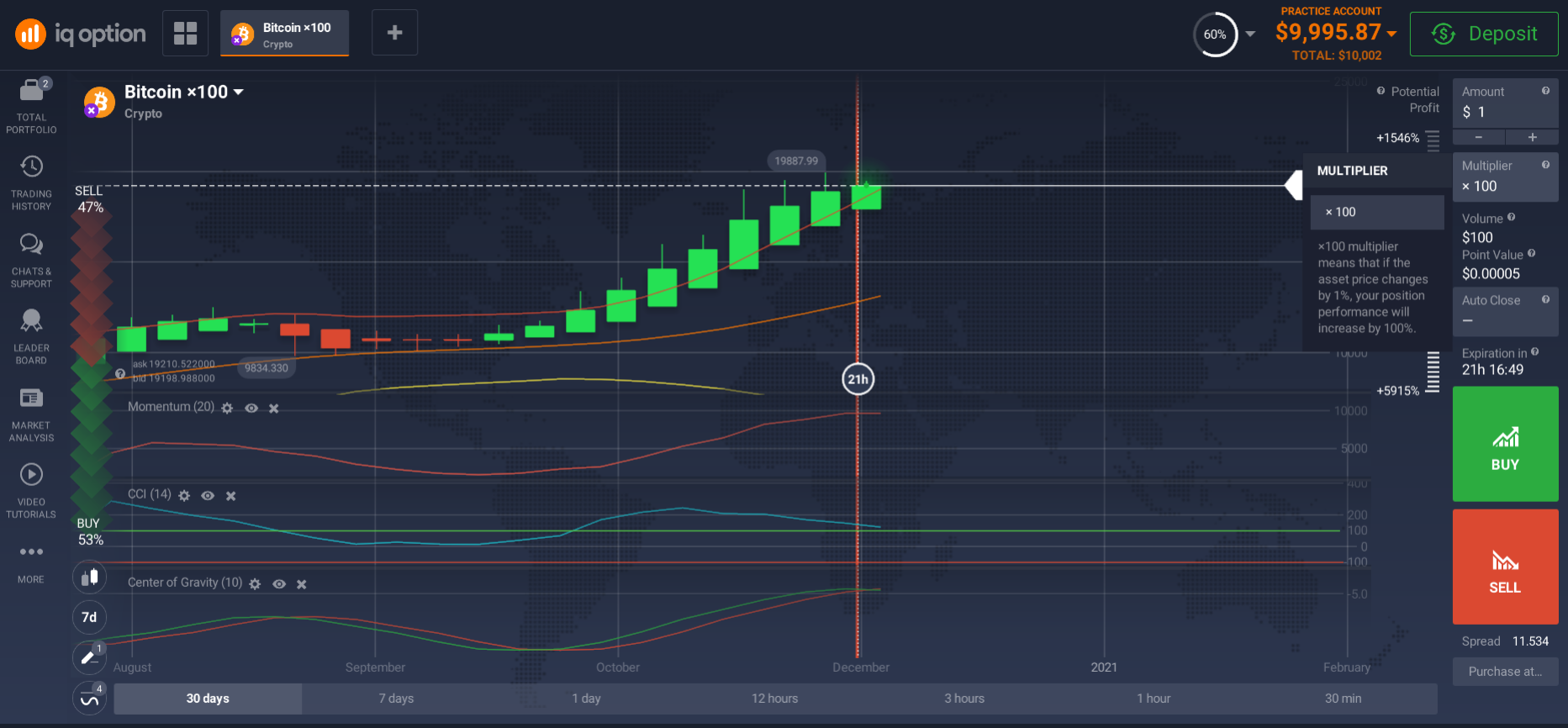 Using CFDs will allow you to invest in cryptocurrencies without having to worry about the hassle of storing them in a private wallet. Please note that additional order types allow you to expand your trading potential and organize your trading more appropriately. For example, a Stop Loss order is used to buy or sell a cryptocurrency when a certain market rate is reached.
Online index trading
If you have a desire to invest in stocks but can't yet decide which stocks to back, it may be worth considering indices. They cover broader stock markets, this allows you to invest in many companies in a single trade. For example, the FTSE 100 covers the 100 largest companies traded on the London Stock Exchange, while the S&P 500 covers the 500 largest companies listed in the US. As is already clear, an index is a kind of basket or set of stocks. It is important to know that the index is never traded in its pure form - traders operate on its derivatives. CFDs, for example.
Trading of stock indices can be very attractive for a trader due to the fact that the index, by its nature, is a broadly diversified financial instrument.
That is, it shows the state of affairs in the industry as a whole and does not depend much on the share price of a specific company it contains.
How to start using a professional trading platform in the Philippines?
One of the most important steps to start trading in the Philippines is choosing a broker. There are many to choose from, so you need to compare different platforms and choose the right one for you. If you have already made your choice and are ready to use a professional trading platform in the Philippines, then go through the process of opening an account and verifying your identity. Make a deposit and after that you can make trades.
Fill in the registration form
Registering on the platform is quick and easy. You shouldn't have any difficulty. You'll have to enter some personal data, email address and definitely a password (don't share it with anyone else). Once you have completed and submitted the form, you will receive an email. To activate your account, click on the link in the e-mail. It is important that you give correct information in the form, otherwise it may be difficult to withdraw your funds.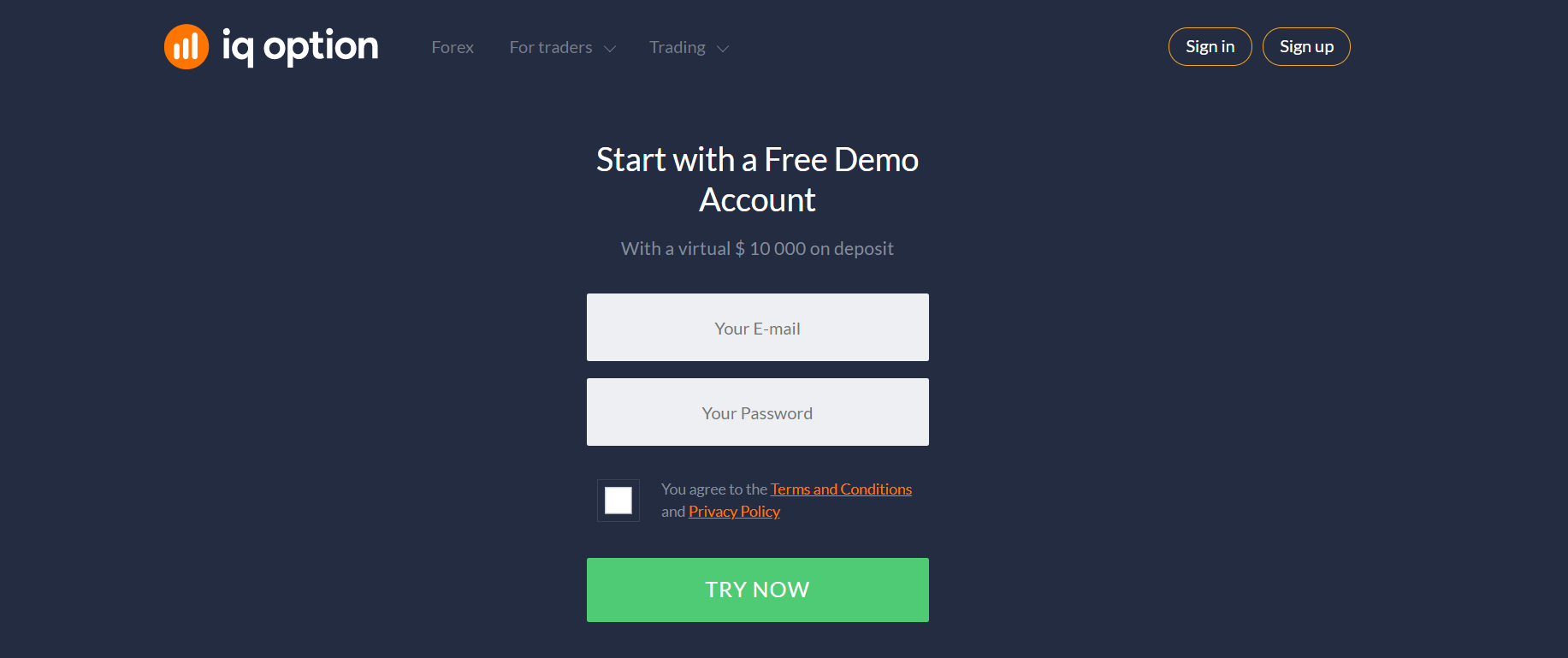 Demo Account
At the very beginning of trading, many investors and traders wonder whether they should open a demo account or trade on a real account. Demo account is provided by almost all modern professional trading platforms. In most cases, the account is free of charge, while an additional advantage is that the demo account has no expiration date and is top-upable. Demo accounts allow you to experience trading without risking your real money. You can use available virtual money to make test trades and test your strategies.
Viewing data on assets, customizing your platform, reading the news, using technical analysis tools - you can learn all this by using a demo account.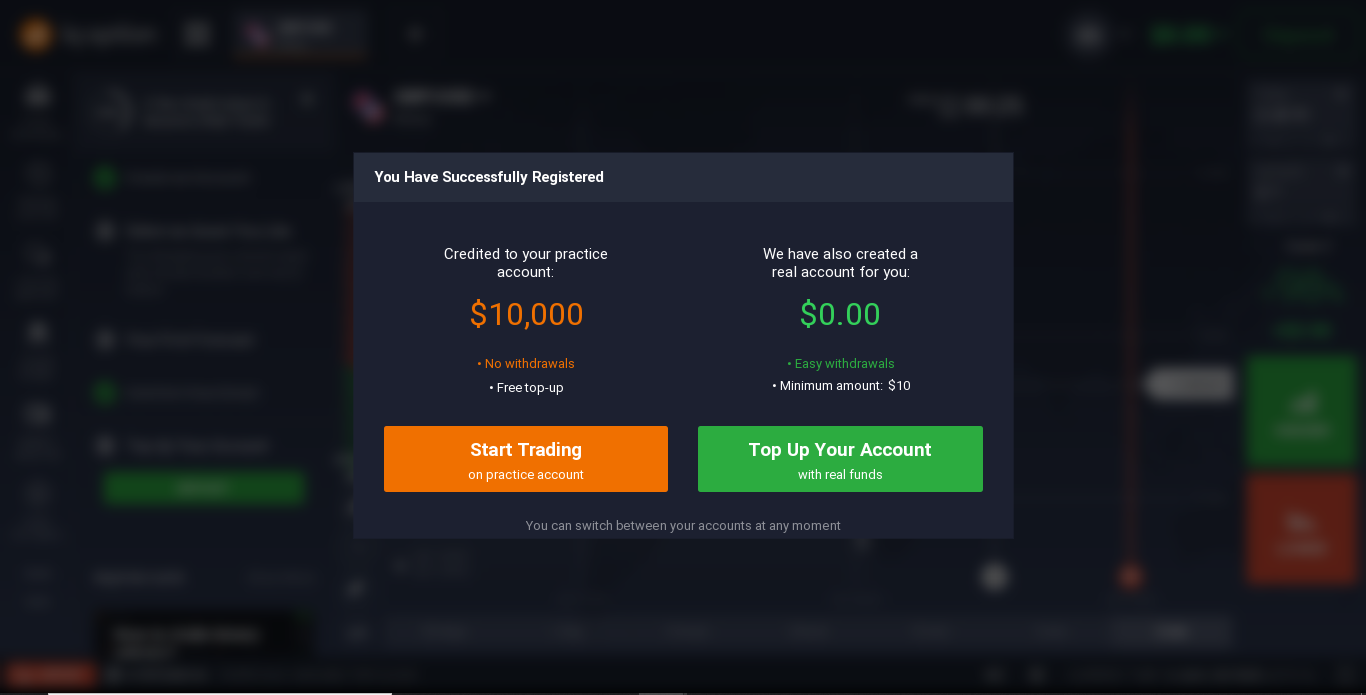 If you are experienced enough and feel confident that the time has come to trade for real, then feel free to open a real account!
Live Account
When you open a trading account, you make a deposit in the amount specified for the platform. This amount is usually small, only a few dollars. Using payment systems which are indicated on the terminal you can easily deposit and withdraw your funds whenever you want. Some brokers now support popular e-wallets.
We would like to remind you that before you make a deposit, it would be wise to ask about fees and commissions. You will also need to choose a payment method, the currency type, and only then enter the amount you want.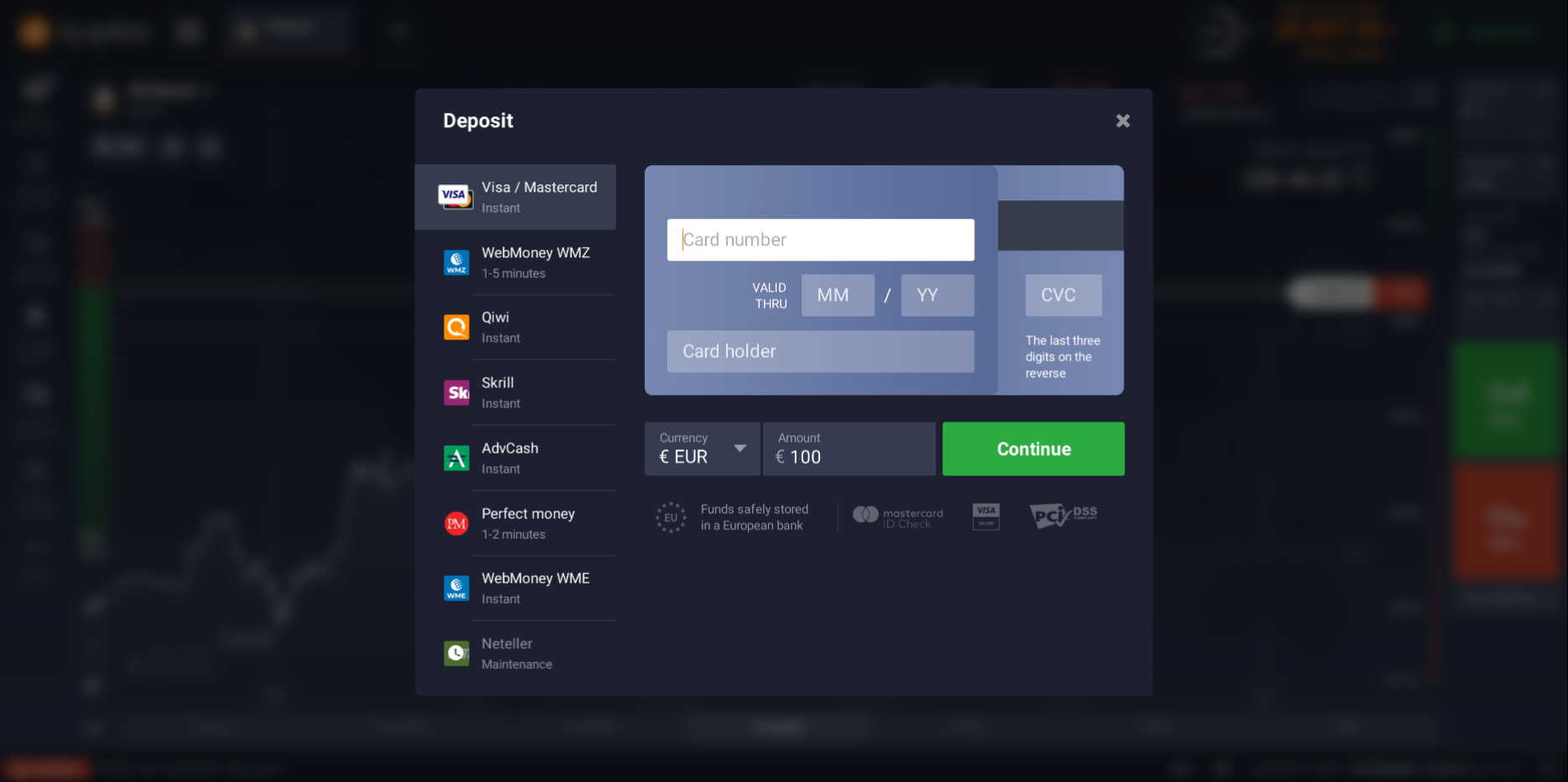 Finally, it is important that the company you are dealing with has a solid reputation. Here you should first pay attention to the online reviews. Who but the traders themselves can give a real, unbiased assessment of the trading platform? Decent brokerage platforms offer free training, a free demo account version and reasonable initial investment amounts. Technical support on these platforms is available 24 hours a day. This ensures that you can always talk to a support agent regardless of your location.
SIMPLE AND RELIABLE
MONEY WITHDRAWAL