What is Defi and how does it work?
DeFi is decentralized finance, a concept meaning that crypto owners can recreate traditional financial instruments in a decentralized architecture. That is, beyond the control of companies and governments.
Key points to know about DeFi:
DeFi, short for "decentralized finance", is a generic term for a group of financial instruments built on the blockchain.
The idea is to allow anyone with internet access to lend, borrow and bank without intermediaries.
DeFi is one of the fastest growing areas of the blockchain and decentralized web space.
In fact, DeFi is the usual financial instruments built on the blockchain, in particular on Ethereum. They are based on open source protocols or modular structures for the creation and issuance of digital assets and are designed to provide the notable benefits of working on a public blockchain.
Anyone capable of writing a smart contract can create DeFi applications.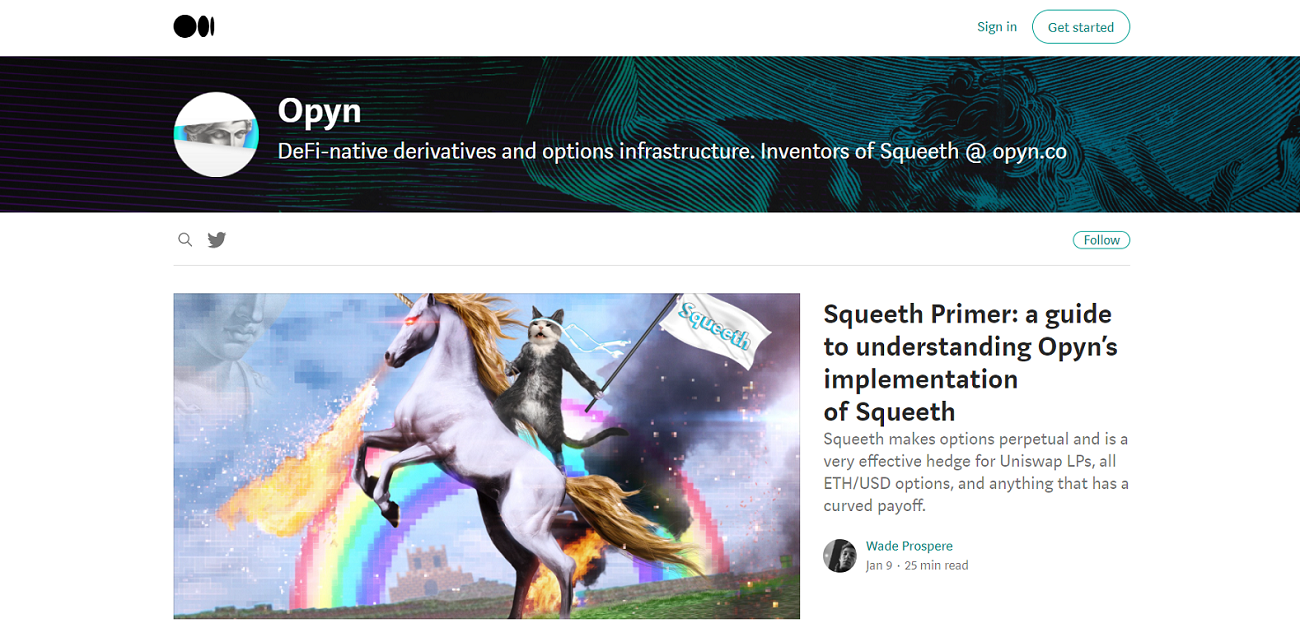 There are several tools for testing and/or deploying smart contracts, including Truffle and Ganache for Ethereum.
After downloading the framework for creating smart contracts, you can create a token that allows the protocol to use the blockchain network.
In Ethereum, this is an ERC20 token; on Solana it is SPL; and Binance Smart Chain has BEP20.
There is no single inventor of DeF. All platforms were built on top of Ethereum by different developers, and Ethereum was invented by Vitalik Buterin.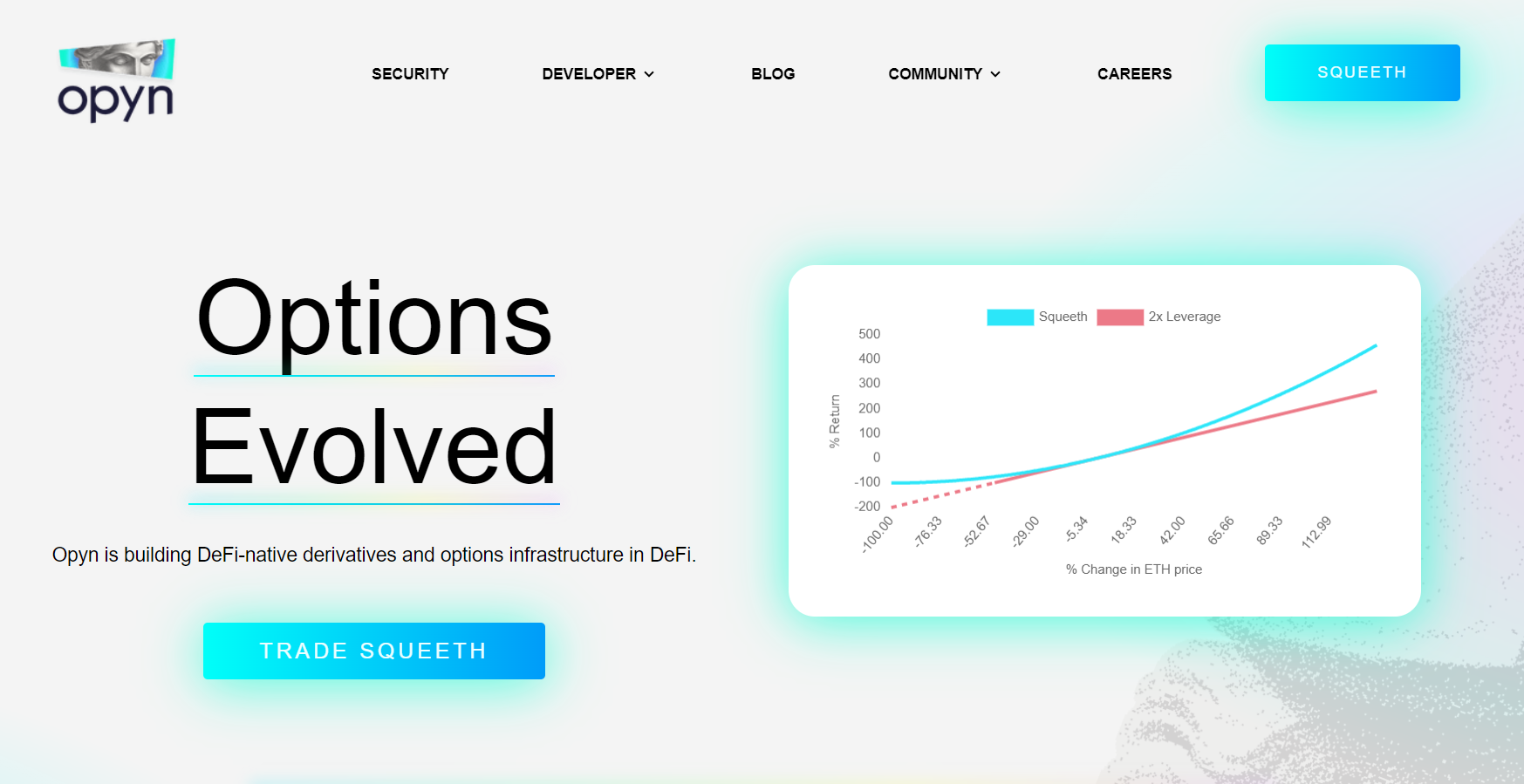 What is Opin?
If you didn't know anything about cryptocurrency options before, then you probably don't know what is Opyn, how to use Opyn and how to invest with Opyn.
Opyn is an options platform built on top of Convexity, a universal options protocol on the Ethereum blockchain that allows users to create options using option tokens, or oTokens. Opyn.co offers an easy-to-use interface for buying and selling put and call options on ETH.
Opyn provides protection not only against smart contract failures, but also against financial and administrative risks. Opyn does this using options.
Since the launch of the original mainnet in June 2020, Opyn data has shown that there is strong demand for decentralized options in the fledgling DeFi field.

What are options?
There are two types of options: call option and put option. A call option is the right, but not the obligation, to buy an asset at a certain price within a certain period of time. A put option, on the other hand, is the right, but not the obligation, to sell an asset at a specified price within a specified period of time.
For every option buyer, there must be an option seller. The buyer of the option will pay the seller of the option to obtain this right.
There are two main types of options, American and European options. The difference between the two is that the buyer of an American option can exercise the option at any time before the expiration date, while the buyer of a European option can only exercise it on the expiration date.
Decentralized options are quite complex, but interesting tools. They open up new strategies for advanced investors, and wide opportunities for integration for projects.
The landscape of this still very young and small segment is rapidly changing. Developers are actively working on improving platforms and creating projects with new features.
Decentralized options mark a natural stage in the development of the crypto industry and DeFi. The introduction of second-tier solutions and the support of new ecosystems can serve as powerful drivers for the development of optional protocols, increasing their liquidity, and also integrating with other projects.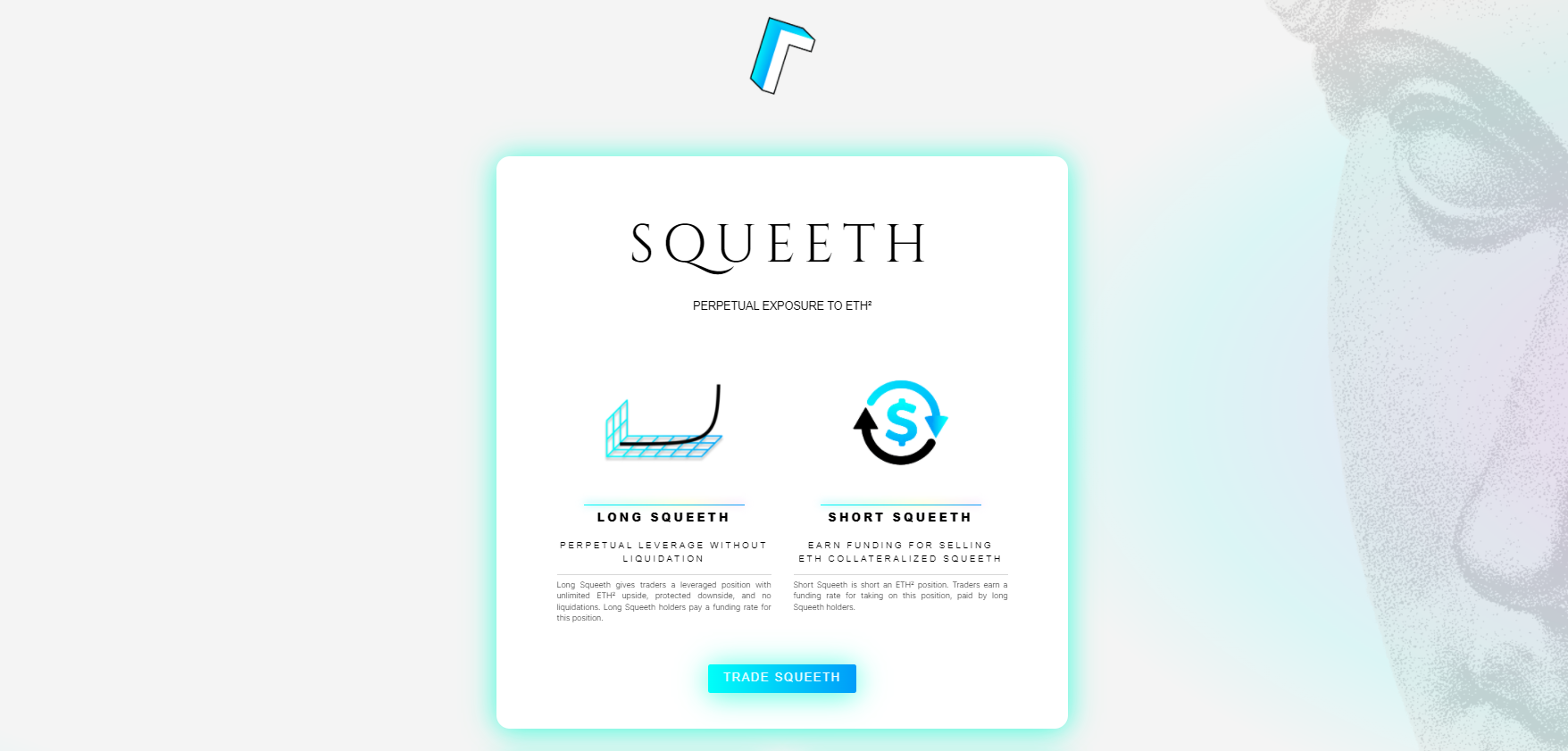 What kind of options are available on Opyn?
Opyn offers an easy-to-use interface for buying and selling put and call options on ETH. You get access to the opyn protocol as soon as you connect your wallet to the platform.
How do I use Opyn?
If you do not know what options are and what is Opyn, then you will probably find it difficult to use the platform. Therefore, before working with the opyn protocol, it is necessary to study in detail the pace of cryptocurrency options. It is necessary to understand what these tools are for, how they work and in what strategies they can be used.
Only after studying this issue thoroughly, you can proceed to the question of how to use Opyn in the Philippines. When you know what options are and in what strategies they can be used, you will be able to use the platform and protect your positions in ETH within 5 minutes.
If you are long ETH, you are probably used to seeing ETH prices rise and fall and so on. But if you are tired of all this volatility and want stability, you can use Opyn to secure your ETH. You can use various defense tactics that Opyn opens up for you.

How does Opyn work?
Once again, it is worth recalling that call and put options should be bought with caution. This is not an easy way to make money on the stock exchange. On the contrary, options bring profit only under certain (and rather rare) conditions.
Therefore, before learning how to use Opyn in the Philippines, you should first study the topic of options in detail. Only after that you can proceed to the study of the question of what is Opyn and how to use Opyn.
Beginners should not sell (sign) options under any circumstances. Consider only purchases and work on a demo account (Opyn does not offer a demo account yet).
But experienced players may be interested in selling with coverage or capitalize on a possible drop in ETH by selling put options.
Working with Opyn, you yourself determine what strategy you work with and what options and deals you should open. There are now many different options strategies that you should carefully study before using Opyn.
If you are confident in your abilities, then in the trading terminal you can select the options you are interested in and open a position on it.
How to start investing with Opyn in the Philippines?
The Opyn platform has no restrictions for use in the Philippines, so if you have a cryptocurrency wallet and the necessary knowledge to work with options, you can work with the Opyn platform without any problems.
As with other DeFi, you do not need to register on the platform and provide your sensitive data. You simply connect your wallet to the platform in one click and start working.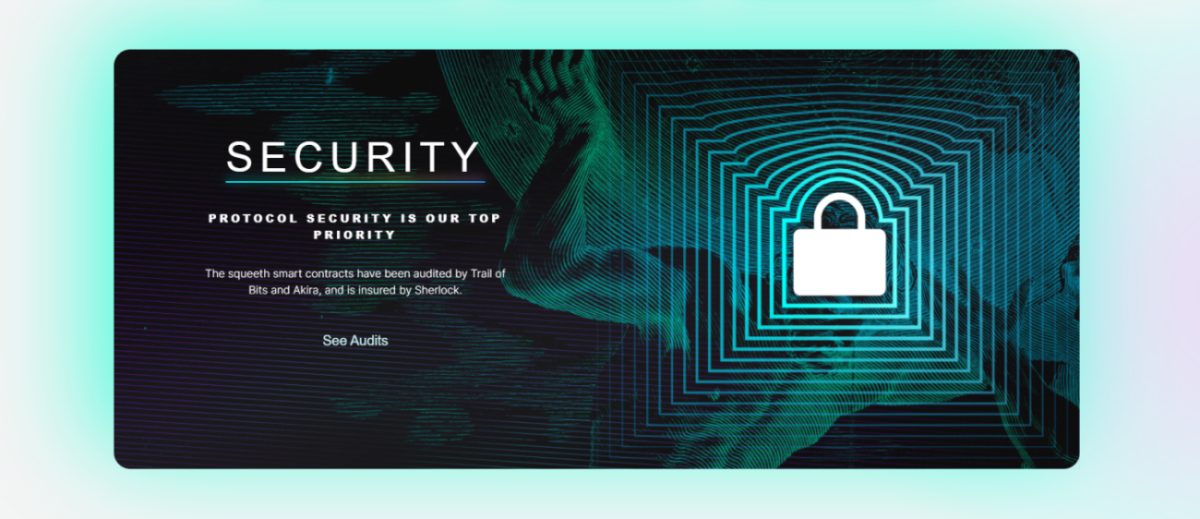 Is it safe to invest with Opyn online?
Any investment involves risk. Invest with Opyn is also not without risk. In 2020, hackers withdrew about 371,260 USDC from the platform.
Then the developers of the project reported that hackers took advantage of a vulnerability in the Ethereum Put oTokens (OETH) put options smart contract, which allowed them to conduct a "double spend" attack on the platform's internal token and steal the collateral of contract sellers.
It was reported that Opyn reimbursed the affected traders for all losses. The company temporarily withdrew liquidity from the Deribit trading platform and also restricted the purchase of options on its own website. After the investigation and elimination of the vulnerability, the trading platform fully resumed its work.
Since then, new cases of successful hacking of Opyn smart contracts have not been officially recorded. The development team fixed all vulnerabilities and conducted a more detailed audit of smart contracts with the involvement of third-party resources.
However, fixing all vulnerabilities by 100% does not guarantee the absence of similar situations in the future. Therefore, it is obvious that investing with Opyn carries a certain amount of risk. But in fairness, we note that there are no investments in the market that would not have risk, especially in the cryptocurrency market.
How to open an Opyn account?
On the DeFi platform, you do not need to register an account and provide your confidential data. Since Opyn is also a DeFi platform, registration is also not required. You only need a working wallet that is supported by Opyn.
To start using the platform, you need to connect the wallet to the platform literally in one click. This completes the connection (registration) on Opyn.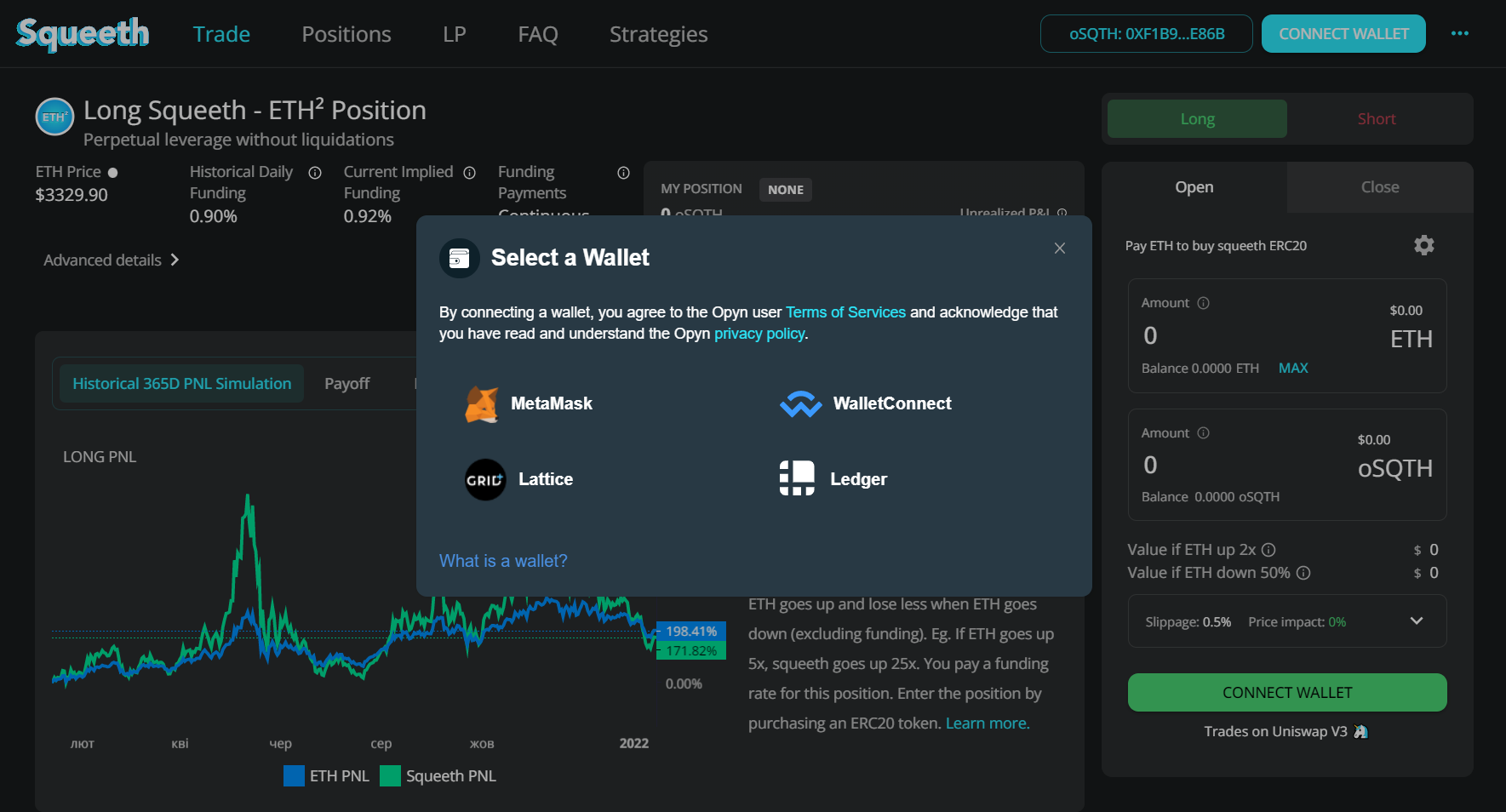 How does it make a deposit?
All DeFi sites do not work directly with client funds. When working with such platforms, the funds are always stored in your wallet. You retain almost complete control over them. If you use these funds on a DeFi platform, then the smart contract blocks these funds, but they do not leave your wallet.
Therefore, you do not need to make a deposit on Opyn. You simply connect your wallet to the platform and use it.
How to withdraw?
There is also no need to withdraw funds from Opyn. Your profit will be automatically credited to your wallet. Smart contracts carry out full management of trading operations and will automatically credit your profits.
This is quite convenient since all these operations will actually be performed without user intervention.
SIMPLE AND RELIABLE
MONEY WITHDRAWAL