The world of online trading is a vast and changing one. It takes a certain level of knowledge to tap the most benefits from trading online, and you have to be willing to get involved. The following paragraphs highlight some fundamental tips and guides on trading in the Philippines which professionals and beginners alike will find helpful.
What Is Online Trading?
The concept of online trading stemmed from the traditional trading people carried out in the past. It follows the same principle of demand, supply, and pricing. However, it solved the primary problem of inconvenience which offline trading had. Typically, traders had to put a call through to their brokers to make a trade, and the process was either wrought with errors or was too tedious for both parties.
An online trading app allows you to buy and sell commodities or currencies over the internet. It will enable you to own a more extensive trading portfolio and trade from anywhere, at any time.
How to Trade Online?
The fundamental aspect you'd need to keep in mind as you find the best online trading in the Philippines is the market structure. The market runs on a dynamic set of variables, mainly supply and demand. These variables determine the market behavior and, ultimately, the price at which you'd buy and sell.
It would help if you observed the price movement as you start to trade online, allowing you to make the most beneficial decision on the market. Generally, the volume of buyers and sellers in the market at an instance would give a clue as to what happens to the price next.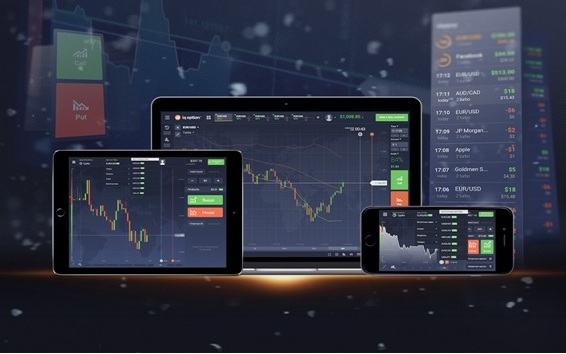 Online Trading Platforms
You could work closely with the best online trading platform in Philppines, as you try to find out how to start online trading. They are the equivalent of instruments used in brick-and-mortar brokerage firms and would aid your trading portfolio's creation and management.
What Is an Online Trading Platform?
An online trading platform is a software application used for trading. It has features that allow you to perform trading operations, such as opening and closing a market position. Online trading platforms are generally products of online brokerage firms, and there are free online trading room forums or paid trading services and customer support from which to choose.
How to Start Trading Online?
The first step to take is to choose the online brokerage firm which would give you the trading platform which suits your trading needs. Generally, it would entail you to go through a registration and verification process.
How to Register?
You'd need to register under a brokerage firm to begin trading on the market. Typically, the registration varies from broker to broker, as each of them tries to find unique ways to incentivize their clients.
Since the process would be online, you would have to download the online broker's applications and link a funding account as required. Conversely, the brokerage company would collect some of your details to complete the registration and recognize your activities under their platform.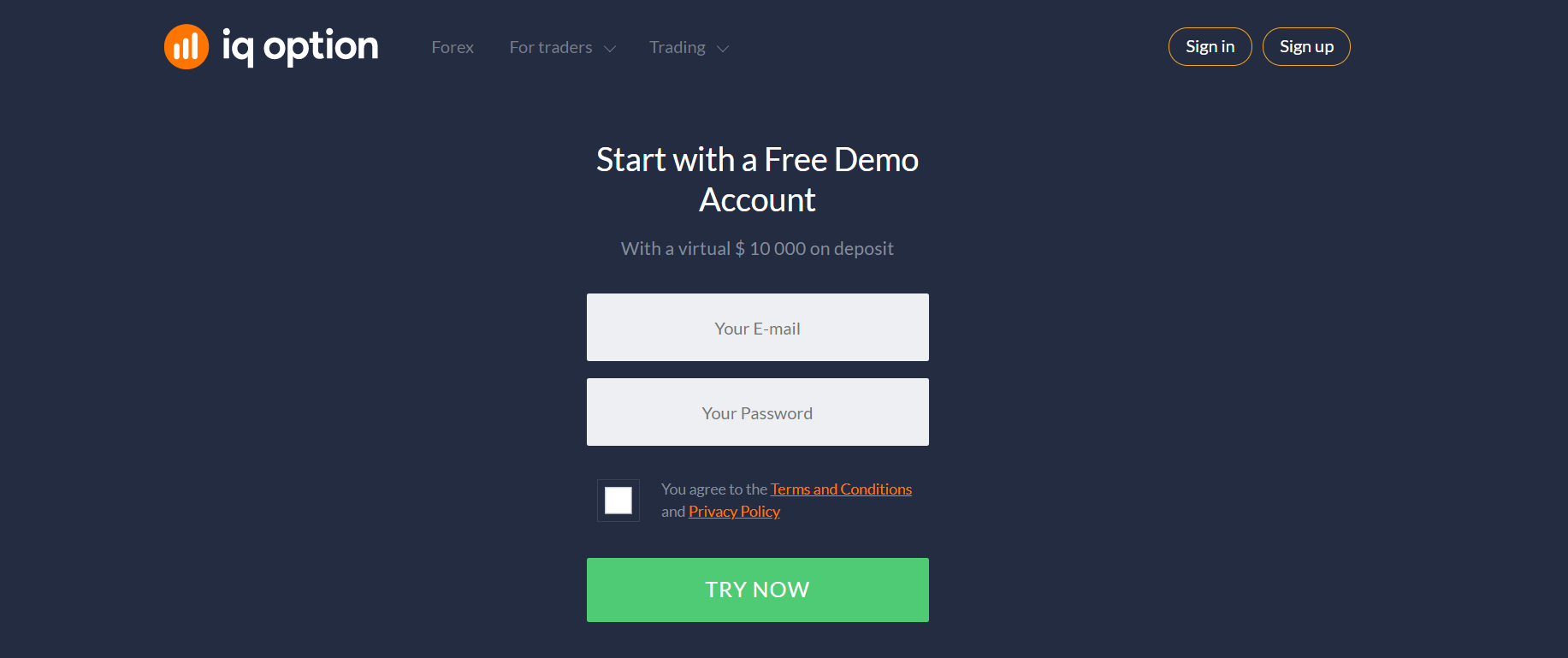 How to Open a Demo Account?
After downloading the trading software, you'd have to open a demo account. A demo account has all the features of an existing account but none of the risks. It allows you to try out trading strategies and hone your general trading skills.
Brokerage firms would need you to input your details. Your full name as it appears on your national ID, a valid email address, and phone number.
How to Open a Real Account?
You'd want a real account when you feel you've practiced well enough on the demo account. The transition process would typically take weeks, and some brokerage firms even offer to register you for a real account immediately after a demo one.
The criteria for a real trading account are identical to that of a demo account, with a couple of additions. There is a field where you'll fill in your trading account details, trading platform, and account type. After the form submission, your account becomes functional.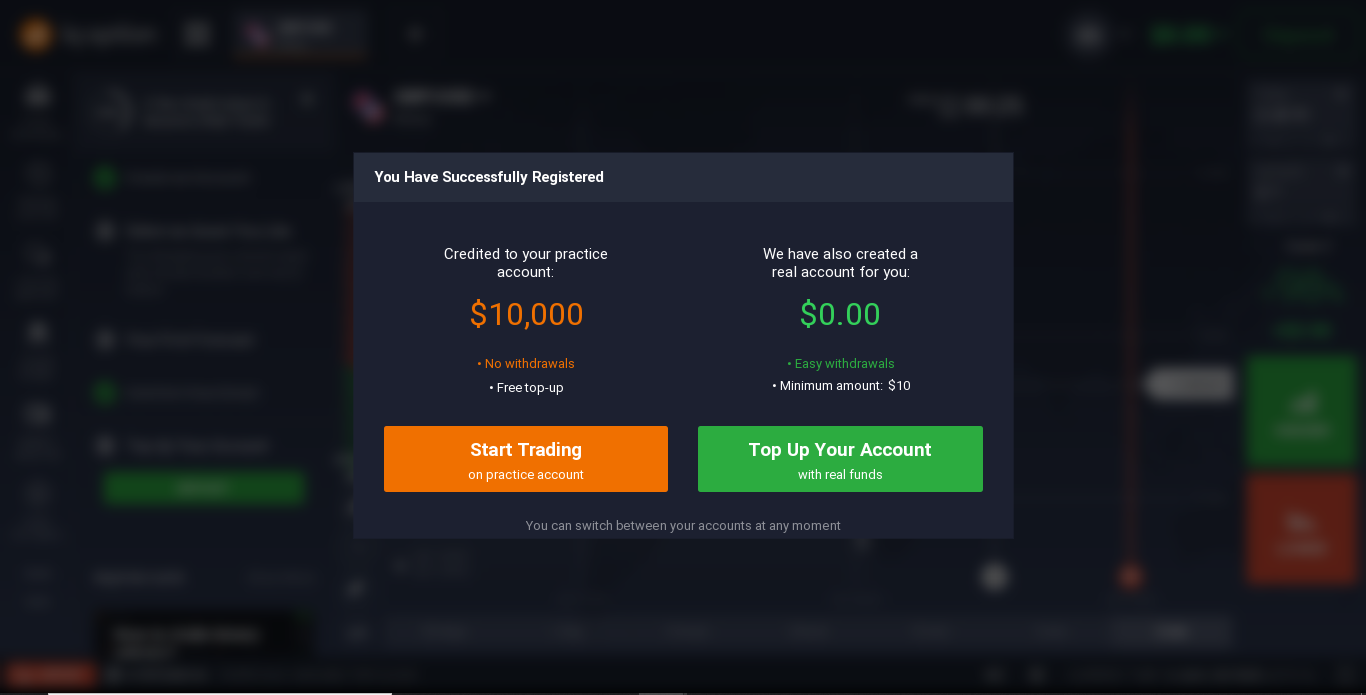 How to Fund a Deposit?
You have several options to fund a deposit on your trading account, as brokerage firms aim to offer as much convenience as possible. In recent times, the credit card method is the most used as it is primarily seamless and quick. However, you can use online payment platforms as well.
Minimum Deposit Amount
The minimum deposit amount is the lowest amount needed to be in your trading account to carry out a trade. Brokerage firms get to decide their unique minimum deposit amount, but factors such as trading type and strategies may also affect the amount..
How to Withdraw Money?
You can initiate a withdrawal from your trading account whenever you reach the stipulated limit. Trading platforms have a withdrawal tab where you can make the request, and it would get processed over several business days.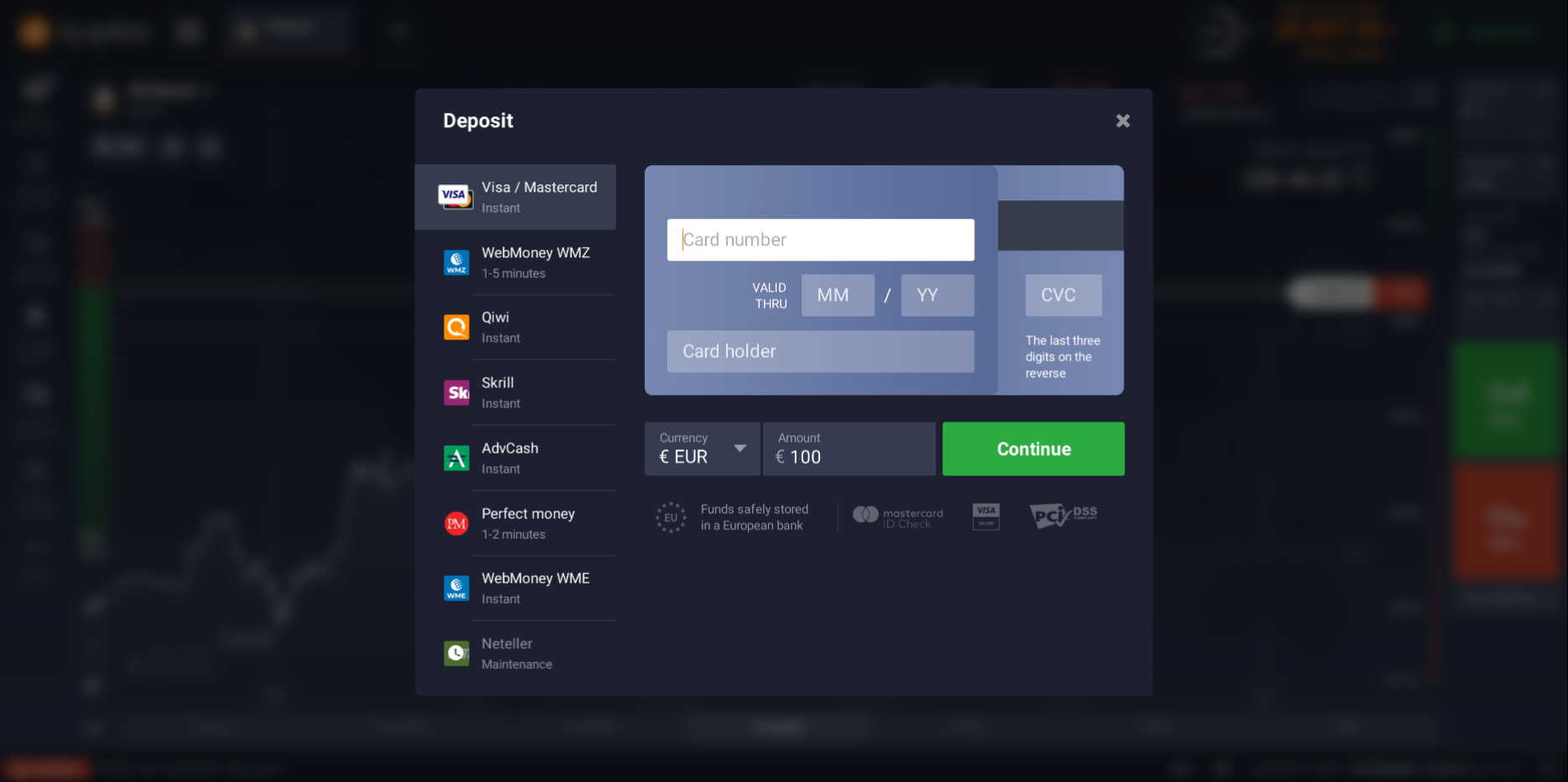 Trading Markets
Online trading is not a "one-size-fits-all" affair, and you would have to decide on the specific market in which you'd like to trade. However, the types of online trading are dependent on the prevailing sentiments in the global economy, as it correlates with price patterns and indicators on the market.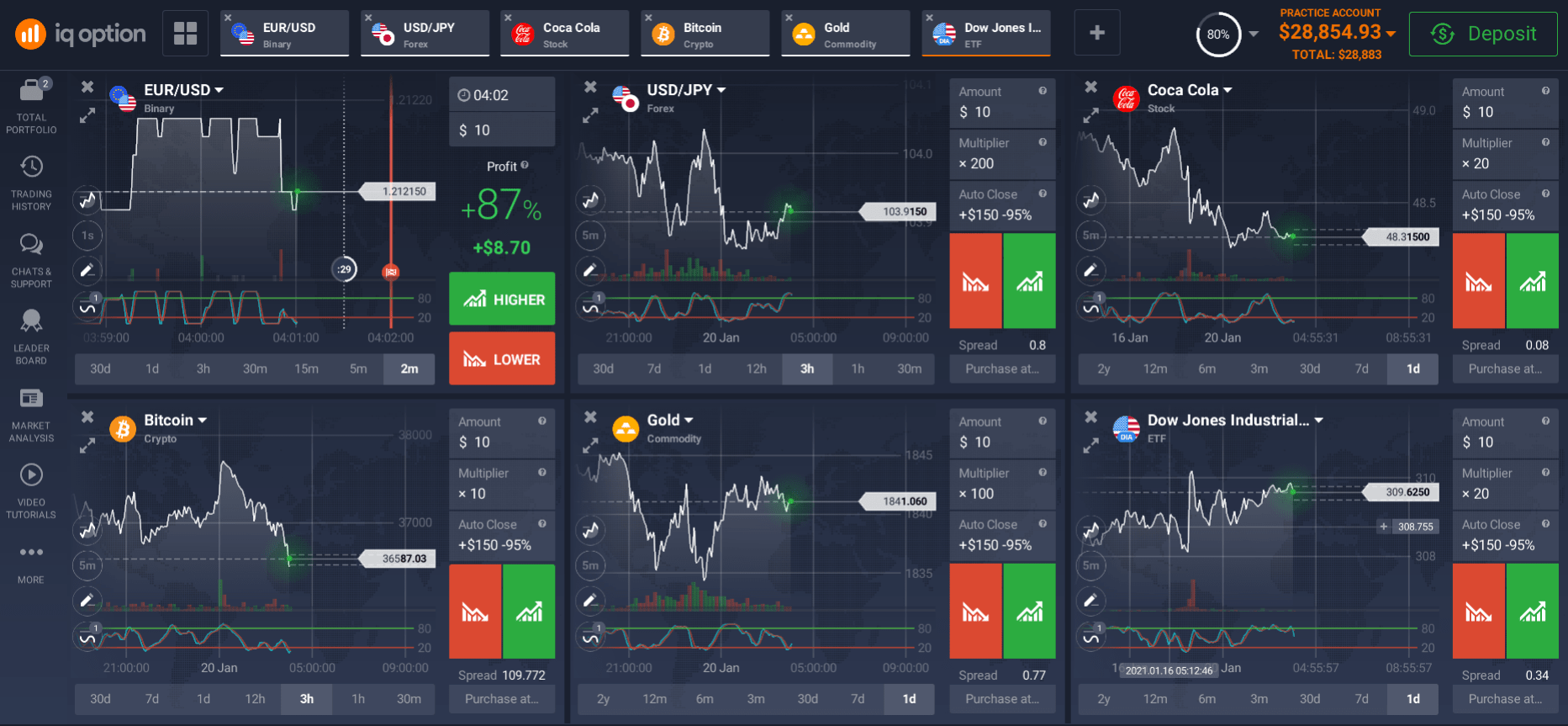 How to Trade on Stock Market?
The stock market is the aggregation of exchanges and markets that deal with trading in public company shares. Traditionally, trading on the stock market happens in formal OTC (Over-the-counter), and a country would have several venues for international stock trading online and offline.
Furthermore, the stock market is the stock exchange superset, although both terms can go interchangeably. It means that you would be trading on the stock market if you initiated share trading on one or more stock exchanges.
How to Trade Indices?
Indices are indicators of the market performance on a region or sector basis. They show how the current economic activities affect market sentiments.
How to Trade Stocks?
One of the first steps to trading stocks is choosing the right online broker for your investment choice. You may use the active or passive "set it and forget it" approach to stock trading. Afterward, you'd have to research the kinds of stocks to trade. More importantly, you should check for peculiarities and use financial market analysis ratios where necessary.
Forex Trading
Forex trading (Forex being an amalgam of the terms "Foreign Currency" and "Exchange") is a process that involves converting one currency to another for trading and commercial reasons. Forex trading officially happens under the foreign exchange market and primarily sees national currencies exchanged, for example, EUR/GBP, GBP/USD, etc.
Furthermore, forex trading accounts for some of the largest asset markets globally, thanks to their immense reach.
How to Trade Currencies?
Currency trading is slightly different from stock market trading, as you have to trade in currency pairs. It means that you buy with one currency and complete the sales on another currency. Online currency trading uses the "lot" classification, where a micro-lot represents a thousand currency units, a mini-lot describes 10,000, and a standard lot goes for 100,000 currency units.
Major Pairs
A significant pair in forex accounts for one of the four most-traded currency pairs on the forex market. The four major currency pairs come from a currency group known as G10 (Group of 10), which are traded intensively on the market. The four major currency pairs are USD/JPY, GBP/USD, EUR/USD, and USD/CHF.
Cross Courses
Cross courses (or cross-currency) are currency pairs that don't include the US dollar. They also don't use the dollar for transactions such as contract settlements. On the other hand, cross-currency couples commonly have the Euro or Japanese Yen.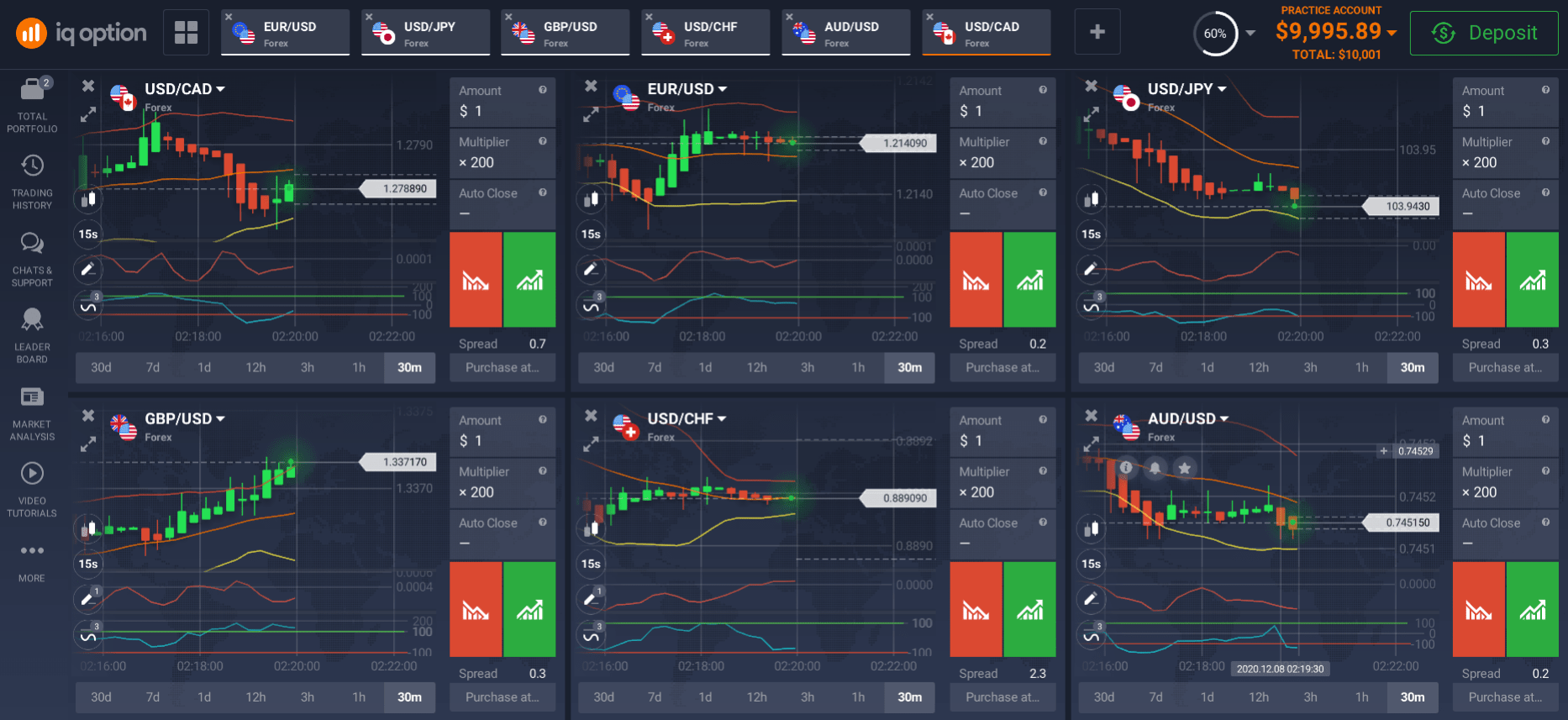 Cryptocurrencies Trading
It involves speculating cryptocurrency price behavior and trading the operating coin (a cryptocurrency unit) using an exchange. Typically, you can trade cryptocurrencies using a CFD (Contract-for-Difference) trading account.
How to Trade Bitcoin?
You'd first have to choose an exchange platform that supports Bitcoin trading and allows you to manage your cryptocurrency. The recommendation is to choose a platform that helps withdrawals into private wallets for better security.
Afterward, connect your trading account with a suitable payment platform to effect a deposit, then you can place your order.
How to Trade Ethereum?
Ethereum is the third most popular cryptocurrency by market capitalization, after Bitcoin and Ripple. You can begin Ethereum trading by choosing a trading platform. Bear in mind that you'd need a platform supporting both fiat and C2C (cryptocurrency-to-cryptocurrency) exchanges.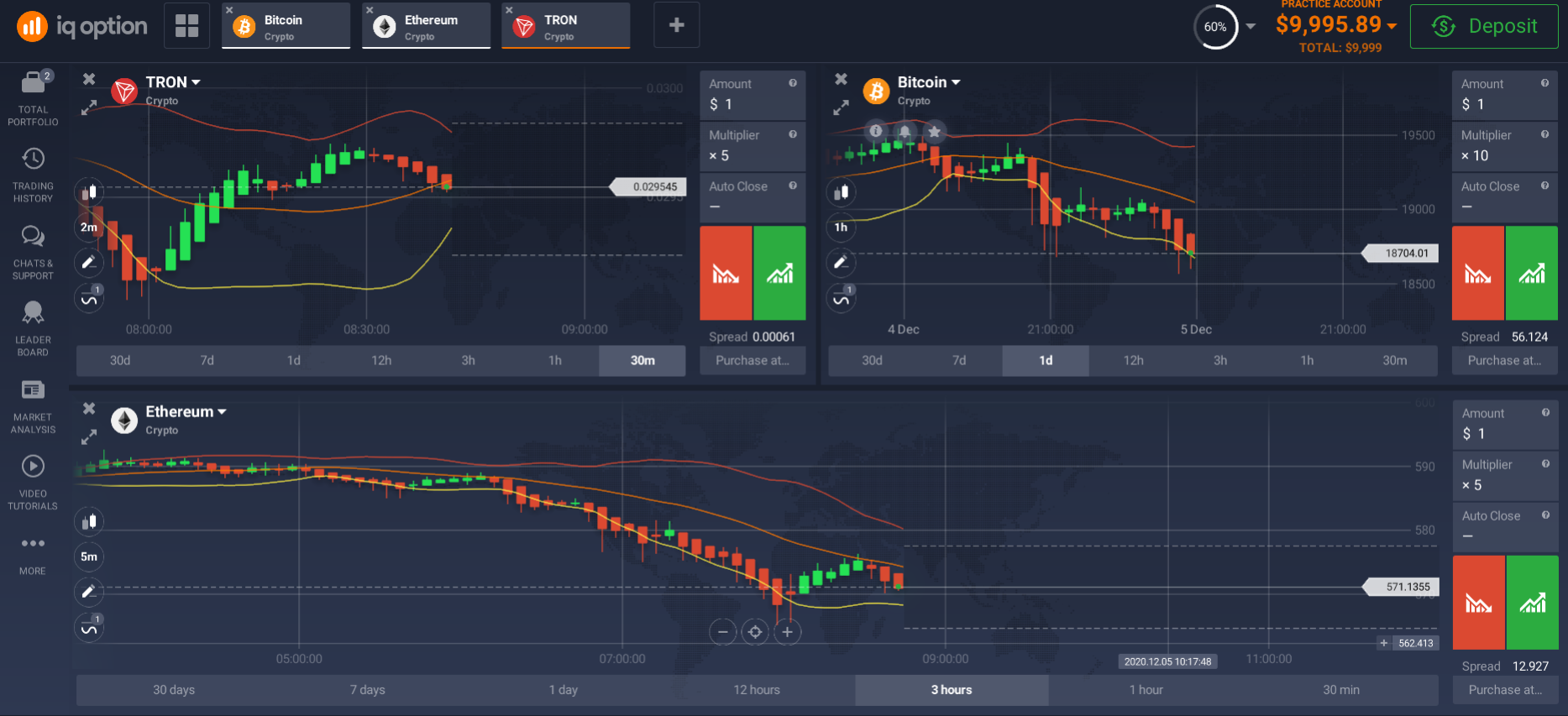 Commodity Trading
Commodity trading involves exchanging essential goods with one another under the same category. Some examples of commodities you can trade include crude oil, natural gas, gold, and agricultural produce. Commodity trading is one way in which you can diversify your traditional trade portfolio.
How to Trade Metals?
Adding metals to your trading portfolio allows you to diversify and hold a hedge against inflation. Metals such as gold, silver, palladium, and platinum are some of the more commonly-traded metals you can find on the market.
How to Trade Gold?
Gold is a chief commodity, mainly due to its unique physical properties and value as a form of currency. The metal's price behavior isn't entirely under the laws of demand and supply, and the market determines its value round the clock.
How to Trade Silver?
Silver is another metal commodity with close character with gold. However, it has a more volatile price behavior than gold, and the laws of supply and demand are stronger on its price.
How to Trade Crude Oil?
Crude oil offers high liquidity when you apply trading experience and strategies. It falls firmly under the influences of demand and supply globally and reacts sharply to uptrends whenever there is a convergence between demand and supply.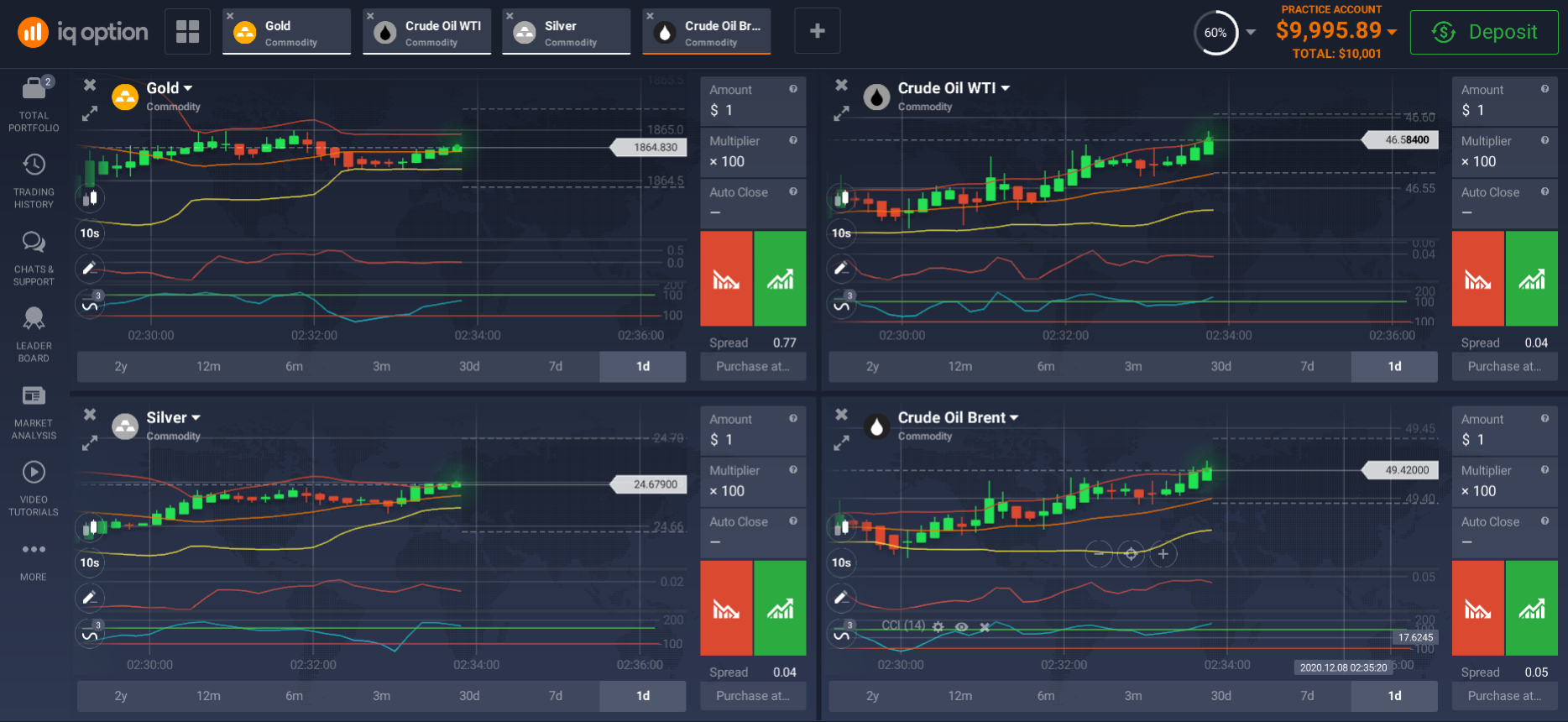 How to Trade Assets?
Assets, or trading assets, are securities that a company may hold to resell for profit. They include treasuries, foreign exchange contracts, mortgage-backed securities, and so on. Trading assets are also known as current assets, as they get sold within a short period
How to Trade CFDs?
CFDs (Contract-for-Differences) is an agreement between buyers and sellers to pay the difference on an asset's current value to the seller at a given time. You can trade CFDs by choosing a market and selecting your trade size. You'd have to implement a stop loss and close the trade when necessary.
How to Trade ETFs?
Exchange-Traded Funds are tracking securities that you can buy and sell like a regular stock. ETFs would typically track assets such as commodities, sectors, or indices. Their price behavior varies throughout the day and generally has a low-expense ratio.
How to Trade Binary Options?
Binary online trading offers two payoff options at any given point: a specified amount or nothing. It follows the "Yes or No" proposition, hence the binary naming. You have to answer if a fundamental asset would rise above a specific price point at a given instance.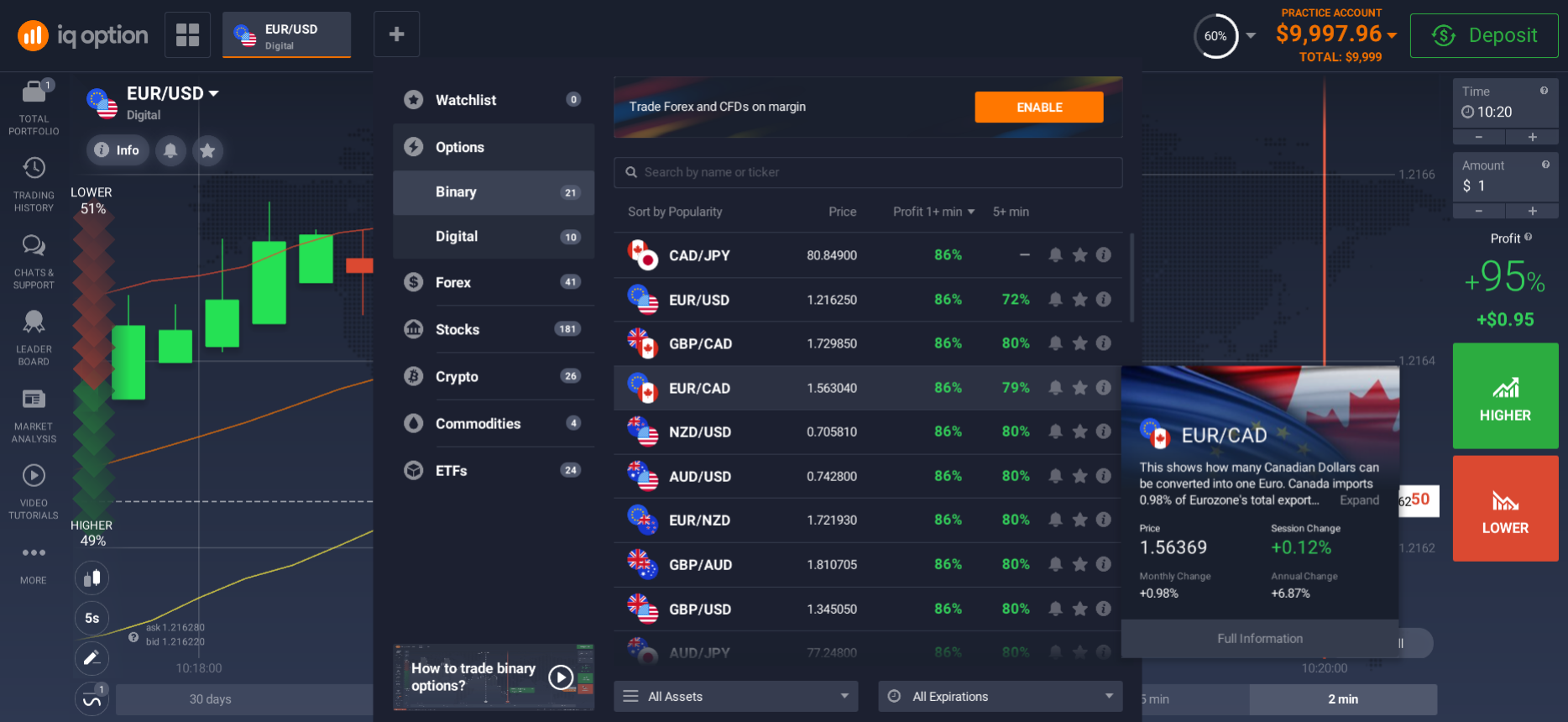 Safety of Internet Trading
Given how online trading works, it is relatively secure and justifies the transition from traditional OTC trading of old. User information is encrypted, and assets are safe under public or private protocols.
How Safe Is It to Trade Online?
Online trading is relatively safe, as most brokerage firms try to guarantee security and standard customer service to garner more investors. However, it is imperative to keep general security guidelines when trading to reduce a breach's chances even further.
My Online Trading Is Protected?
The best online trading site in Philippines is secure, but only to the extent to which you want. For instance, you may use a private wallet to store assets in cryptocurrency trading for extra security.
FAQs:
Is Online Trading Safe?
Yes. Online brokerage firms now have protocols that make it harder for a breach in your fund account or wallet.
Is Online Trading Profitable?
Many variables determine the profitability of online market trading, such as asset type, price behavior, and current market trends. It would help if you tried out some effective trading strategies to ensure a better profit chance.
How Do I Start Online Trading?
You'd need to open an account with an online brokerage firm. Afterward, you fund a deposit and go ahead to place a trade.
How Much Do I Need to Day Trade?
You'd need to have a minimum of $25,000 (in the US) to day trade and maintain the amount throughout, so it might be best to have at least $30,000 for starters.
SIMPLE AND RELIABLE
MONEY WITHDRAWAL