Multi Asset Platform in The Philippines
What is a multi assets trading platform?
Online trading platforms have been developed to make your trading business not only profitable but also convenient. They all serve the same purpose: to make your transactions as transparent and efficient as possible. Platforms become an intermediary between you and the exchange. They help you monitor your trades and orders and provide you with technical data on those trades and monitor your account. They monitor your profits as well as your losses and take care of most of your work.
Benefits of an electronic platform
An electronic trading platform, which is a real time electronic server, is a program designed to give you all the information you need to make informed decisions when trading and buying financial assets. A platform that includes not one but several different instruments and their analysis methods is called a multi asset trading platform.
It allows you to instantly buy and sell currencies, stocks, options, cryptocurrencies by simply clicking on the icon. Traders have more liquidity and save time.
The platform is interactive and provides users with real-time market news and quotes for various global currency pairs and other assets.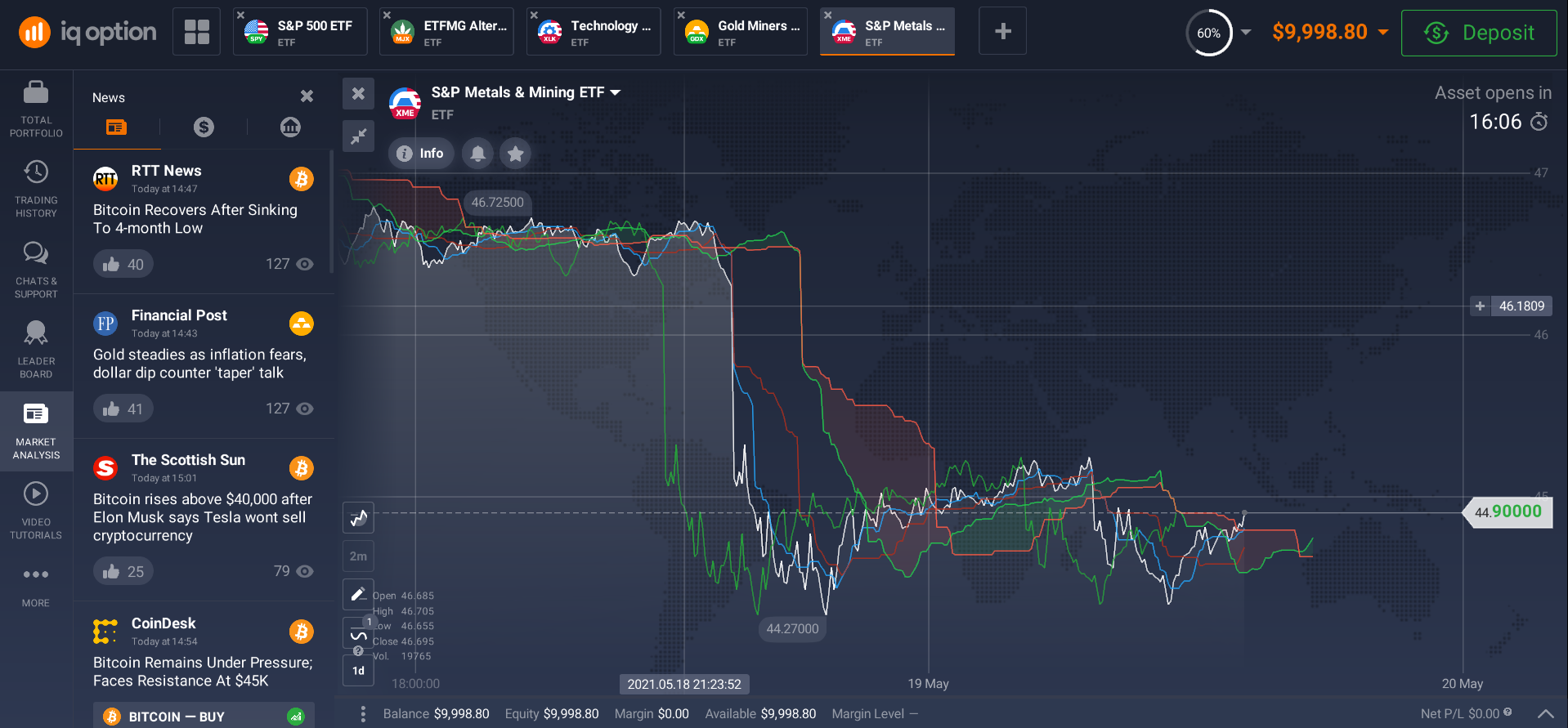 When choosing, it is important to find an online broker that offers a wide range of services. Apart from trading, you should be given access to leveraged margin trading, a mobile app, up-to-date news, an in-depth analytical department, training, live chats, customer support, etc. These services are offered to enhance your trading experience. Take advantage of it!
Analytical department on trading platform
A well-designed, multi assets trading platform gives traders confidence and increases the likelihood of successful trades. To achieve this goal, the trading system should be reliable, fast and flexible. A good online broker will provide you with a wide range of analytical tools, with which you can conduct both fundamental and technical analysis.
Fundamental analysis is used more for long-term investments, while technical analysis is used for short-term speculative trading on the market.
With technical analysis, you can predict future price developments on the basis of an analysis of past price movements. It is based on price time series analysis, most commonly on charts of different timeframes. In addition to this, information about trading volumes and other important statistical data is used. Examples of technical analysis include candlestick analysis. "Japanese candlesticks" is the most common type of price charting in the stock market today, and the construction and analysis of their combinations can be very effective.
Technical indicator analysis allows you to determine the state of the market in the current period and make a decision about the deal based on certain signals. A technical indicator is a result of mathematical calculations made on the basis of prices and trading volumes. Some of the best known and most commonly used indicators are RSI, MACD, Momentum, Stochastic, ADX, etc.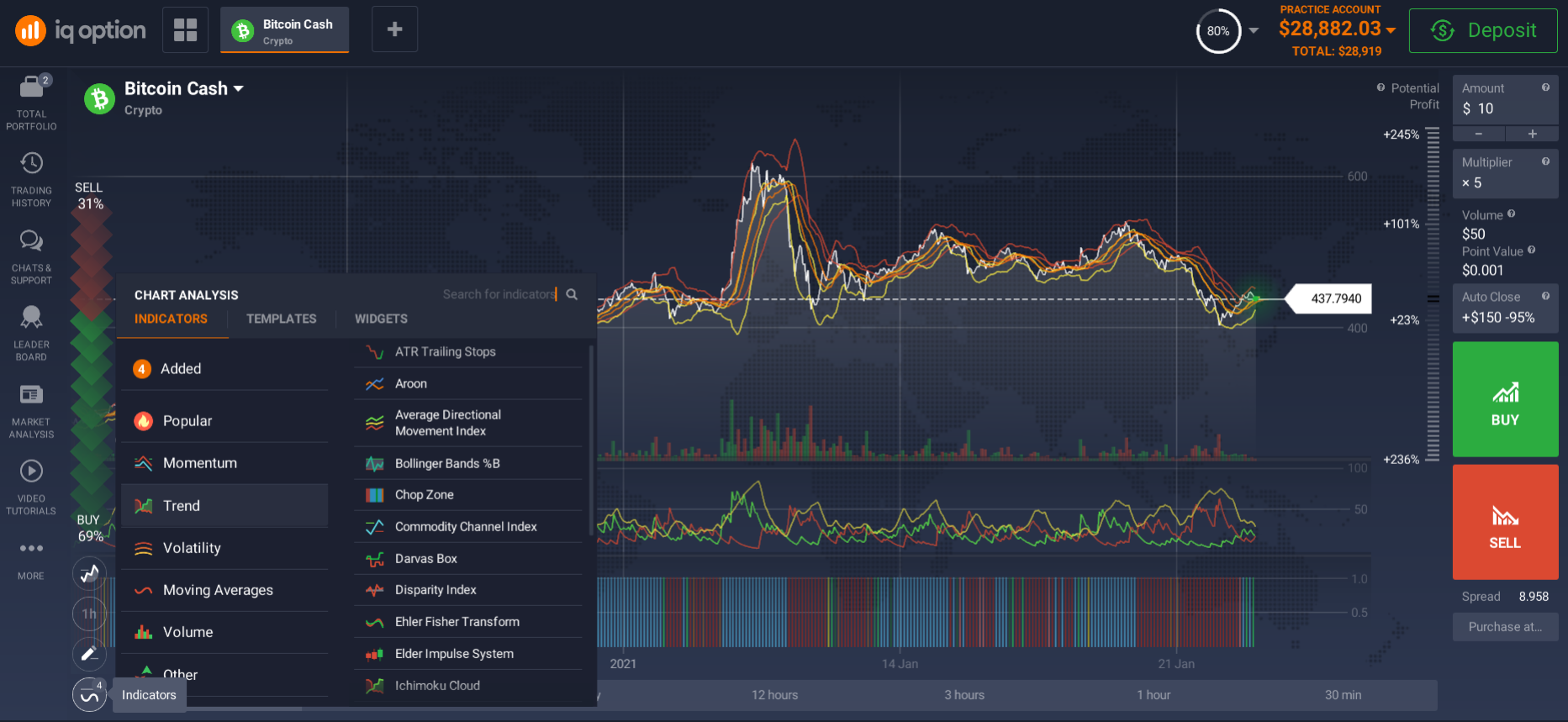 Fundamental analysis of the stock market is a process that involves collecting and comprehensively studying a company's performance (the state of its assets) or industry in order to make a long-term forecast.
The methods of the fundamental analysis of the market imply using a wide range of tools. These include analysis of economic indicators on macroeconomic level, industry analysis as well as study of statistics of an individual company.
The economic calendar is a trader's best assistant for trading on the financial markets.
The Economic Calendar is a summary table which shows scheduled economic news, events and statistics that have a direct bearing on the financial markets and economy. The most popular data points include the GDP, inflation, interest rates and labour market. It only takes you a few minutes a day to use the calendar, but those few minutes could be the key to your financial success.
So the multi assets trading platform allows you to make quick and accurate automated trades from anywhere in the world, from the comfort of your home, or from your mobile phone, with minimal investment. It will open you up to the world of investing and trading, and train you, even if you are a novice.
Types of platform trading
As mentioned earlier, there are many types of trading assets available to trade on the platform. This is an impressive number considering that most trading platforms can be used by medium and small businesses as well as individuals. Here are the most in-demand instruments that you will find on a multi asset trading platform in the Philippines.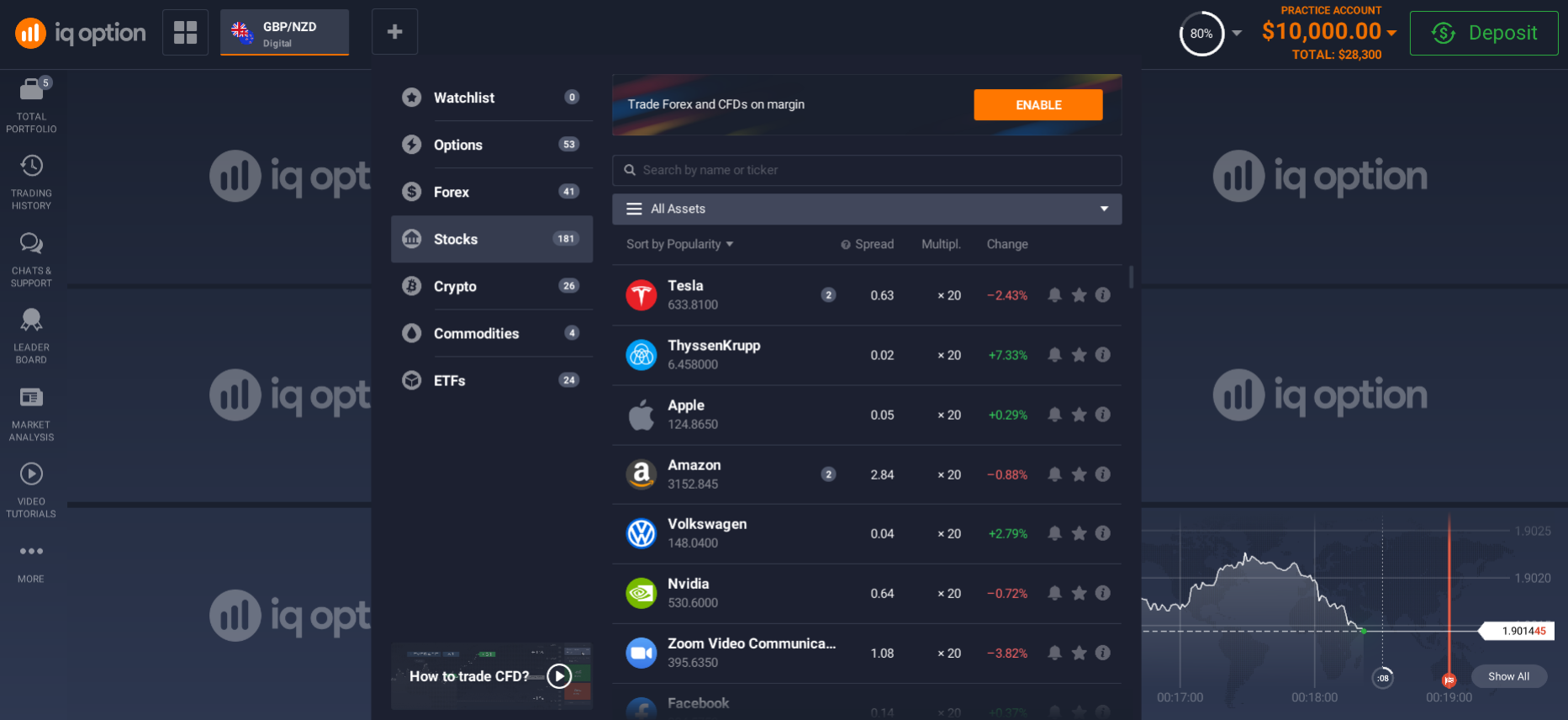 Platform for stock trading
A company share is a type of security that gives its holder the right to receive a share of the company's profits, known as a dividend, and/or the right to participate in the management of the company, or without it, as well as to a share of the company's assets in the event of liquidation. An asset which allows investment in hundreds of companies from various sectors. When an investor buys shares, he or she is actually buying a part of the company. But he does not have to spend time on management: he only shares the successes and failures of the company in proportion to his share.
Platform for forex trading
Forex trading is considered to be the most popular trading platform for speculators who want to make money on short positions. Currency can be a tool for long-term investments and for diversifying currency risks or speculations. Currencies are traded on platforms based on currency pairs. The most traded pairs are referred to as the major currencies (EUR/USD, USD/CHF).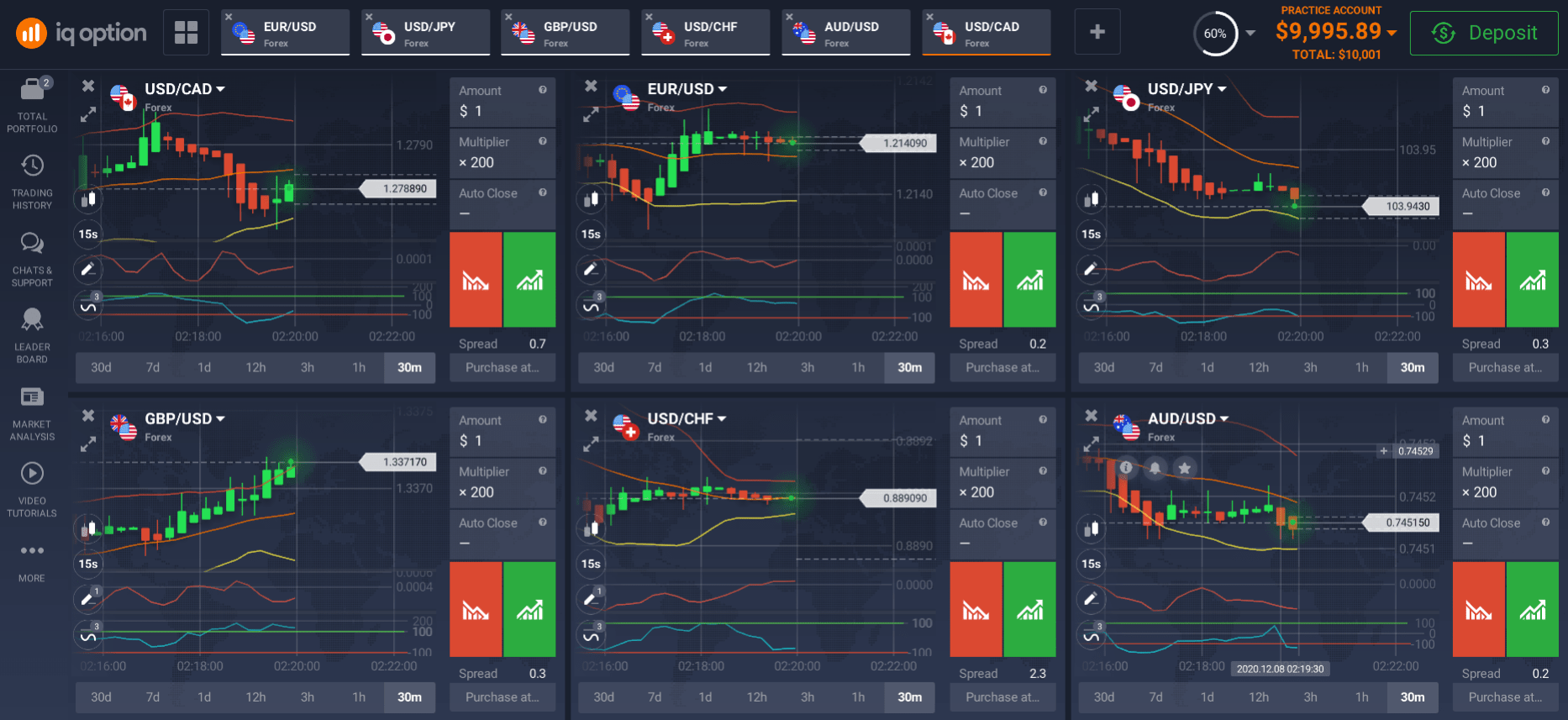 Platform for trading options
Platform for trading options will offer traders the ability to sell and buy a variety of stock options. An option is a contract that gives one party, called the buyer of an option, the right to buy or sell a specific asset at a future date at a price that has been agreed on in the contract. The writer of the option assumes the opposite obligation to buy or sell that asset.
Platform for trading commodities
Commodities are regarded as a variety of raw materials, minerals and food products. The most liquid assets are oil and precious metals. Commodities are investment goods - they do not yield regular dividends, interest or other cash flows. The price is based on supply and demand and cannot simply be added up to value a position in the future. The purchase and sale of commodity assets takes place through CFD contracts.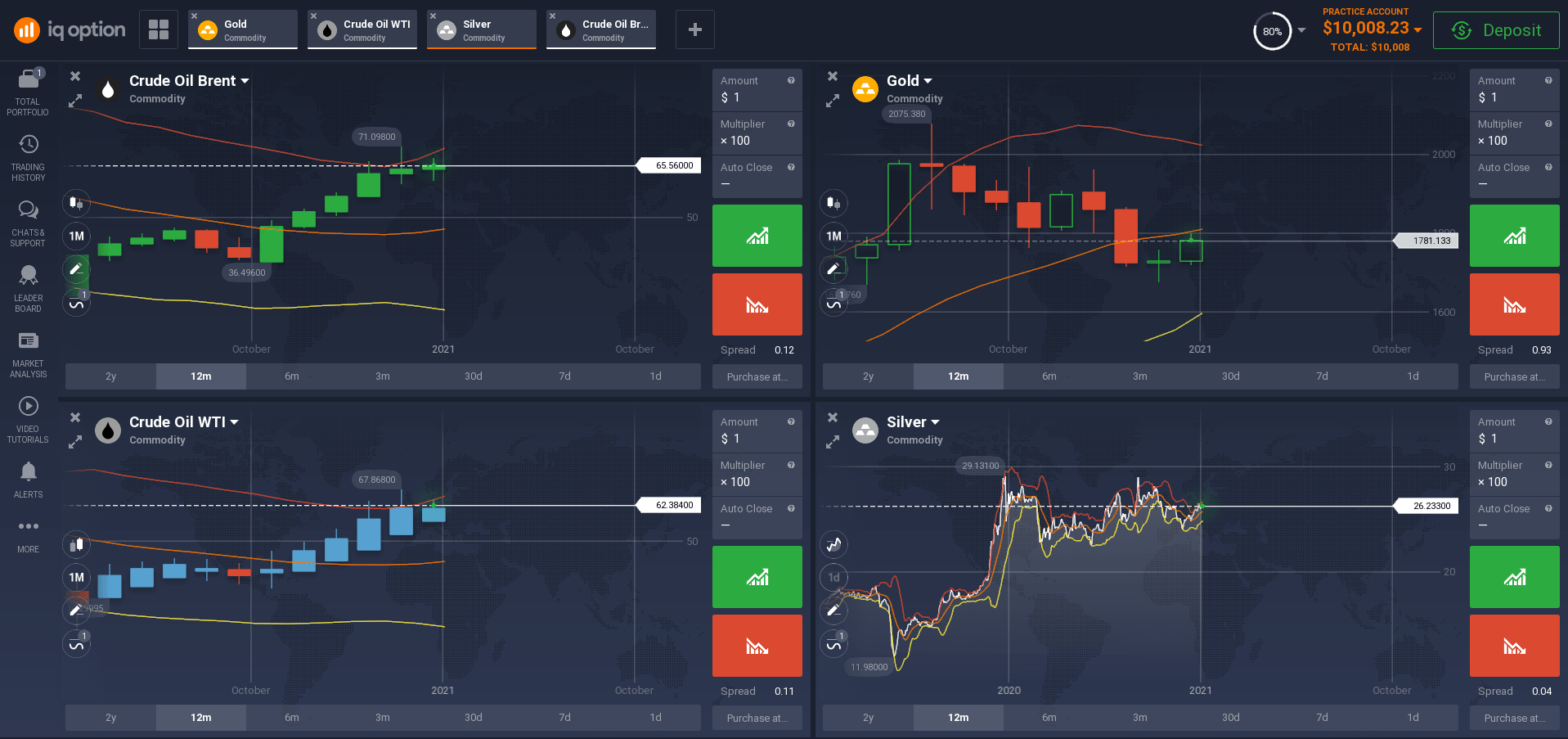 Platform for ETF trading
An ETF is an exchange traded investment fund in which a stake can be bought like any other stock. This instrument is a "piece" of a ready diversified securities portfolio that is formed on the basis of an underlying index. The advantage of this instrument is that it is suitable for passive investing. The investor will not have to think hard about which stocks to choose.
Cryptocurrency trading
Cryptocurrency trading is a new and promising direction in online trading that offers the opportunity to generate income by trading digital currencies. It is a digital (virtual) currency, whose unit is a coin that is issued online and is not linked to a regular currency or any state currency system; in simple terms, it is electronic money. Cryptocurrency attracts traders by the volatility of its exchange rate. It can fluctuate by tens or even hundreds of percent a day.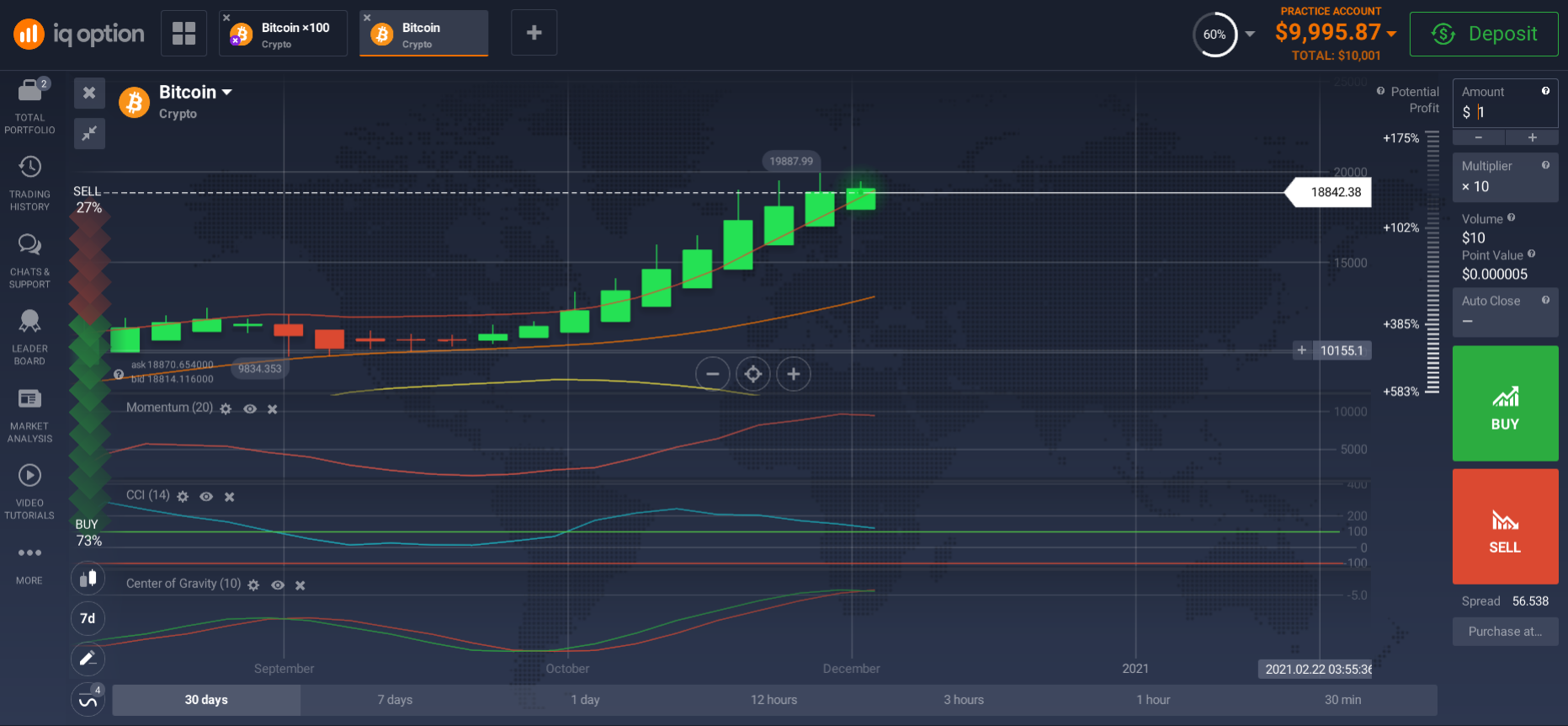 The stock market changes very rapidly, and the best way to protect an investment portfolio from sharp declines is to diversify your investments.
Allocate your money between several instruments - stocks, funds, currencies, indices. The more diverse the assets, the less chance that a fall in one of them will hit the entire portfolio.
If you have little investment experience, you can start with a virtual account, and then you won't risk any money, but you will gain invaluable experience!
How to start using a multi asset trading platform in the Philippines?
It used to be that transactions could only be made on the premises of a stock exchange. But then electronic trading systems came along, and stock trading was revolutionized. Investors can buy and sell securities, traders can make short trades via the internet anywhere, as long as the exchange is active at the time. A few years ago, trading required the installation of software on a computer; now, orders can be submitted via a smartphone application or a personal account on a broker's website.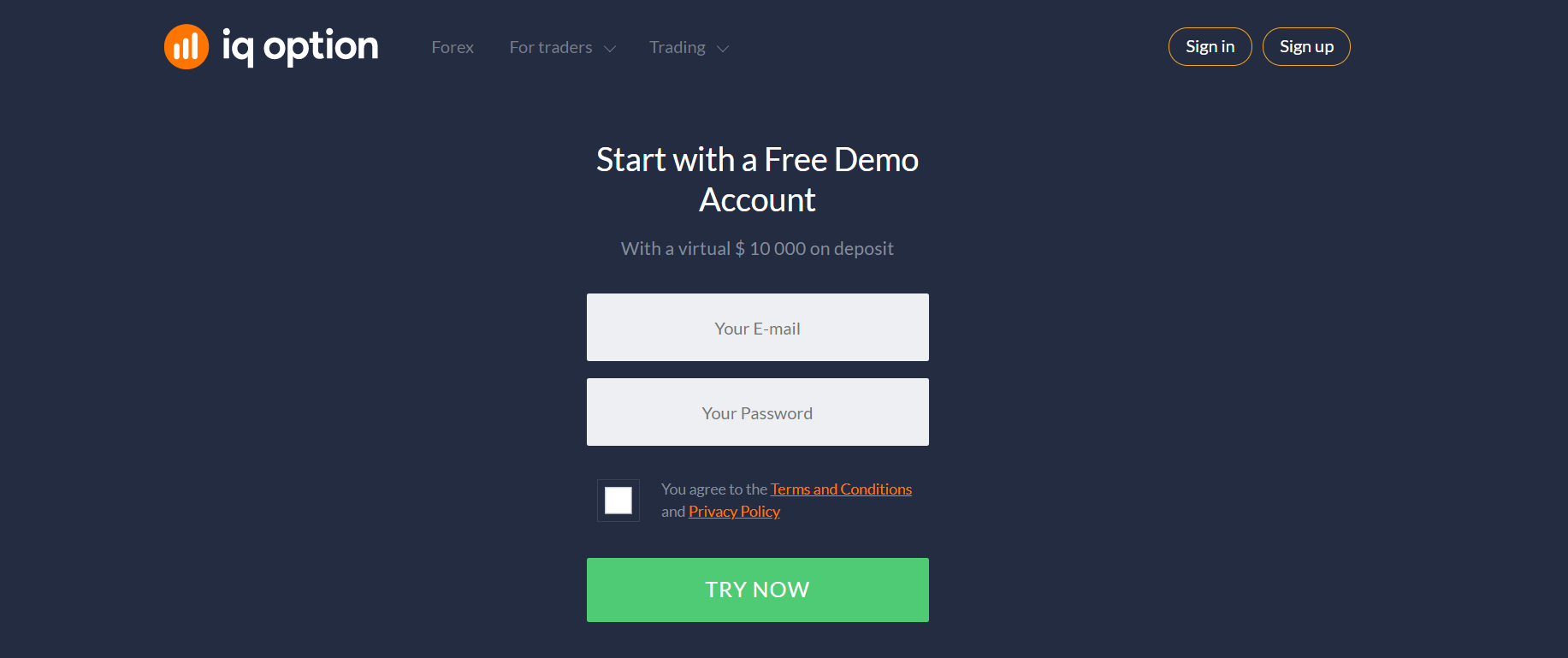 To make the most of the multi asset trading platform in the Philippines, you need to register on the platform, it's free and takes just a couple of minutes.
It really is a smart investment solution for all those who are looking to diversify their investment portfolio and make a profit.
Demo Account
As soon as you sign up, the system will ask you to open a real or virtual account. The Demo version is the choice of those who are new to trading or would like to try out a new strategy. You can trade on this account as on a regular one, and use all the terminal's functions, only not with real money, but with play money. So you will not make any profit. But you will gain something valuable, such as experience and knowledge.
If you open a demo account first, and then go through a detailed review of how to trade, it will not be difficult to control your trades in the future.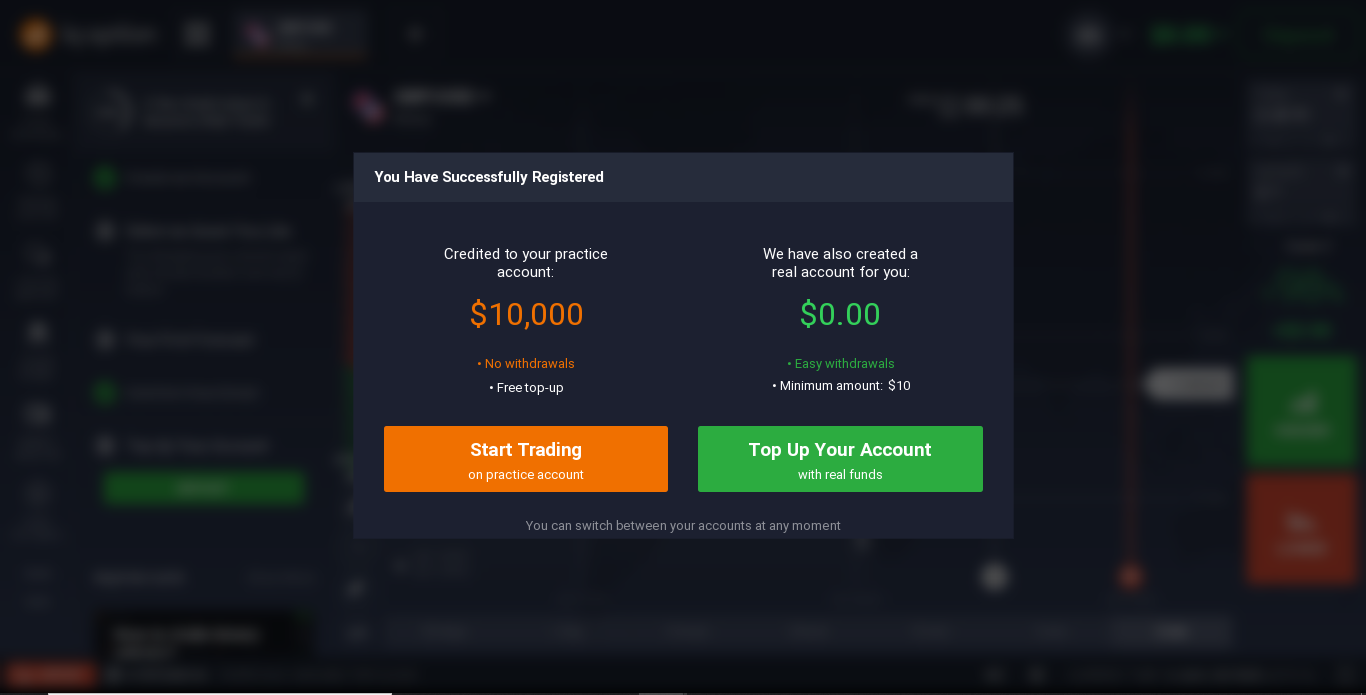 Real trading account
All you need is a trading account with your bank or financial institution. Once you have an account, you can then get started with the investment strategy of your choice. You will need to make a deposit into a live account in order to trade, because here, you will already be investing your capital and generating real profits. You should start with simple and straightforward instruments and a small amount of investment, and gradually expand your portfolio. Try it, you will succeed!
If you are planning to use the multi asset trading platform, watch the video tutorial on the platform, it will answer many of your questions, because information is never superfluous. For example, you will learn how to trade with leverage and earn more! Good Luck!
SIMPLE AND RELIABLE
MONEY WITHDRAWAL