Ferrari, a luxury automaker founded in 1939, specializes in luxury sports cars and has over 70 years of operation to its name. Ferrari (NYSE: RACE) features in stock markets with various calibers of investors showing interest in the company, given its luxury status and sustained fiscal performance.
Are you considering investing in Ferrari stocks? The practical steps below give an idea of how to purchase the Italian luxury carmaker's shares.
How to Buy Ferrari Stocks
The company operates primarily on its brand power and relatively high-profit margin. Both properties lend credence to Ferrari's favorable growth prospects, despite manufacturing only a handful of cars yearly.
Over the years, the sports car maker utilizes this sheer brand power to maintain a favorable profit margin; Ferrari turns out fewer vehicles than its rival, yet it holds a steady performance with pricing and exclusivity. For instance, the company mostly releases limited-edition vehicles and occasional one-off pieces.
The automaker made a move to list on the NYSE in 2015 under the RACE designation; it started at an initial public offering of $52 per share. It combined price control over its regular luxurious models and new market exploration to increase its stock value steadily.
Ferrari manages to keep a relatively stable trade profile in comparison with other similar luxury vehicle brands. It achieved this despite the current economic impact of a raging global pandemic, which manifested in plunging and erratic stocks. Although the company didn't come out completely unscathed, as its stock prices now have a bearish status, there are steeper fluctuations and a higher risk for investors.
It currently has a $59 billion market capitalization, with a share price of $175.60 on the New York Stock Exchange. With the large market valuation, there are mixed investment prospects for beginner investors due to the bearish prices. Therefore, comprehensive education on Ferrari stocks is reasonable if you're just starting.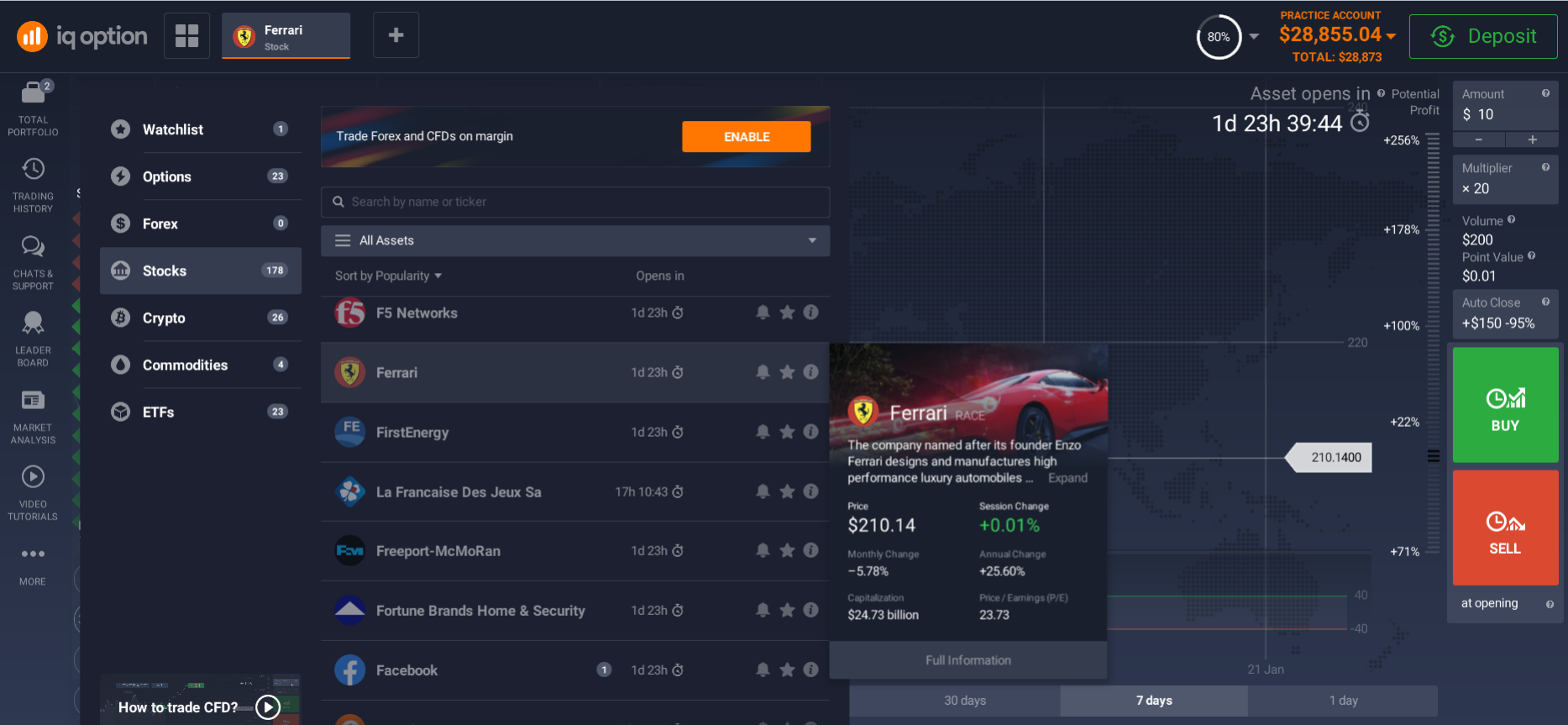 How to Invest in Ferrari Shares
If you want to buy Ferrari shares in the Philippines, an international online broker is the most feasible option. They offer the flexibility of remote access to financial markets, financial instruments and enable you to trade Ferrari securities online.
However, there are several factors you'll want to consider when picking a broker option; the platform structure, funding options, commission fees, and so on. Furthermore, regulations are essential. Trading with a regulated online broker offers more security as you invest over the Internet.
These regulatory standards are in tiers. It would help if you aimed for online brokerage firms in level one; these organizations are typically regulated by bodies like the FCA (Financial Conduct Authority) and (Cyprus Securities and Exchange Commission). When registering with any online brokerage, check that their registration with relevant financial authorities is current and valid.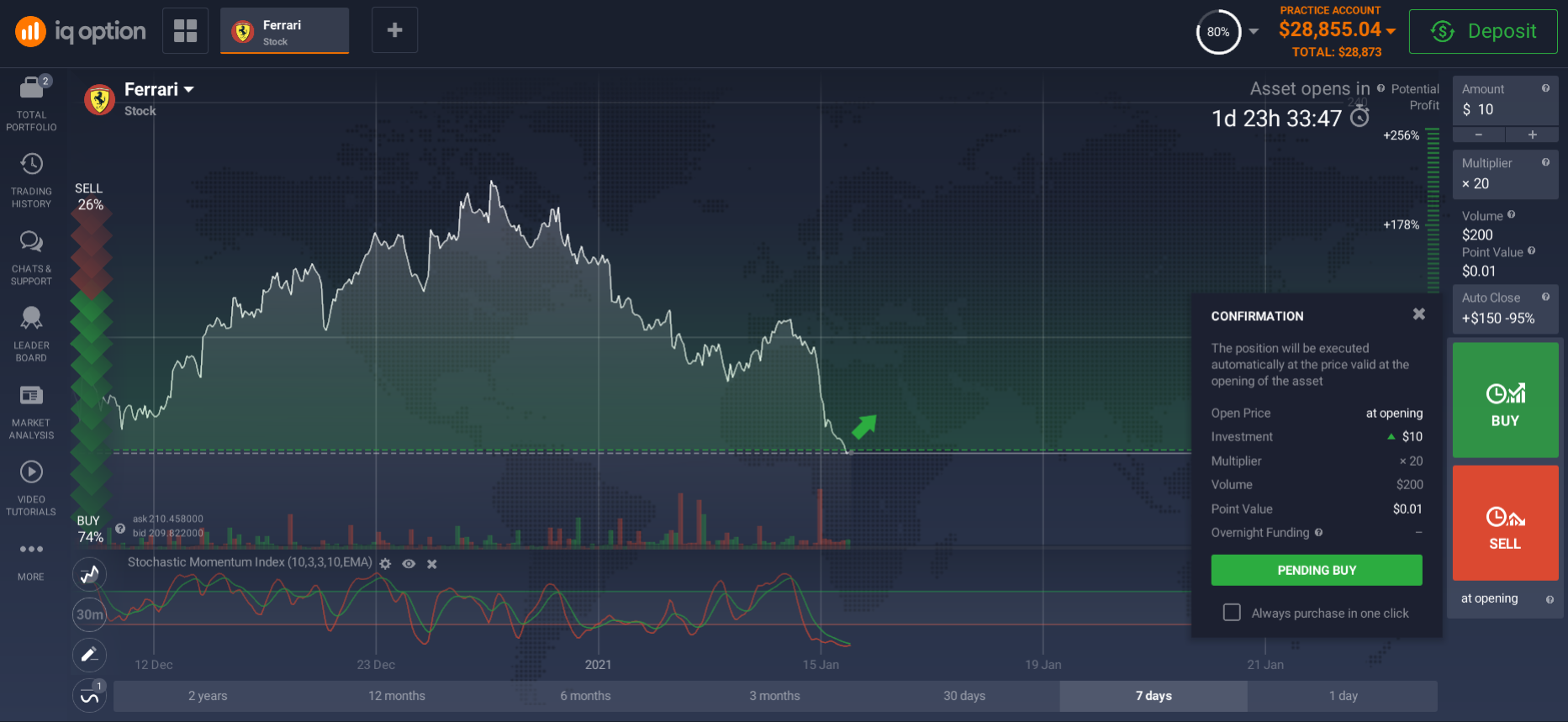 Ferrari Stock Investment Platform
Online brokerage firms often handle portfolios such as the Ferrari stock investment platform. One of these firms' main features is a registered license to operate on the NYSE (New York Stock Exchange), and they often provide useful information on where to start investing.
Take some time to consider the level you're currently at as an investor; a good stock investment platform would have relevant educational content for beginner investors and mobile features for those who would instead "trade on the go."
Online brokers would also highlight the differences between stock investments and trading; on the surface, the former is long-term while the latter is short-term. Brokerage companies would give case examples, features, and implications of both stock types to make an informed decision.
Overall, buying Ferrari shares through online stock brokers is one of the easiest ways to begin, especially if you are looking to bypass the elaborate procedures involved in hiring a physical broker.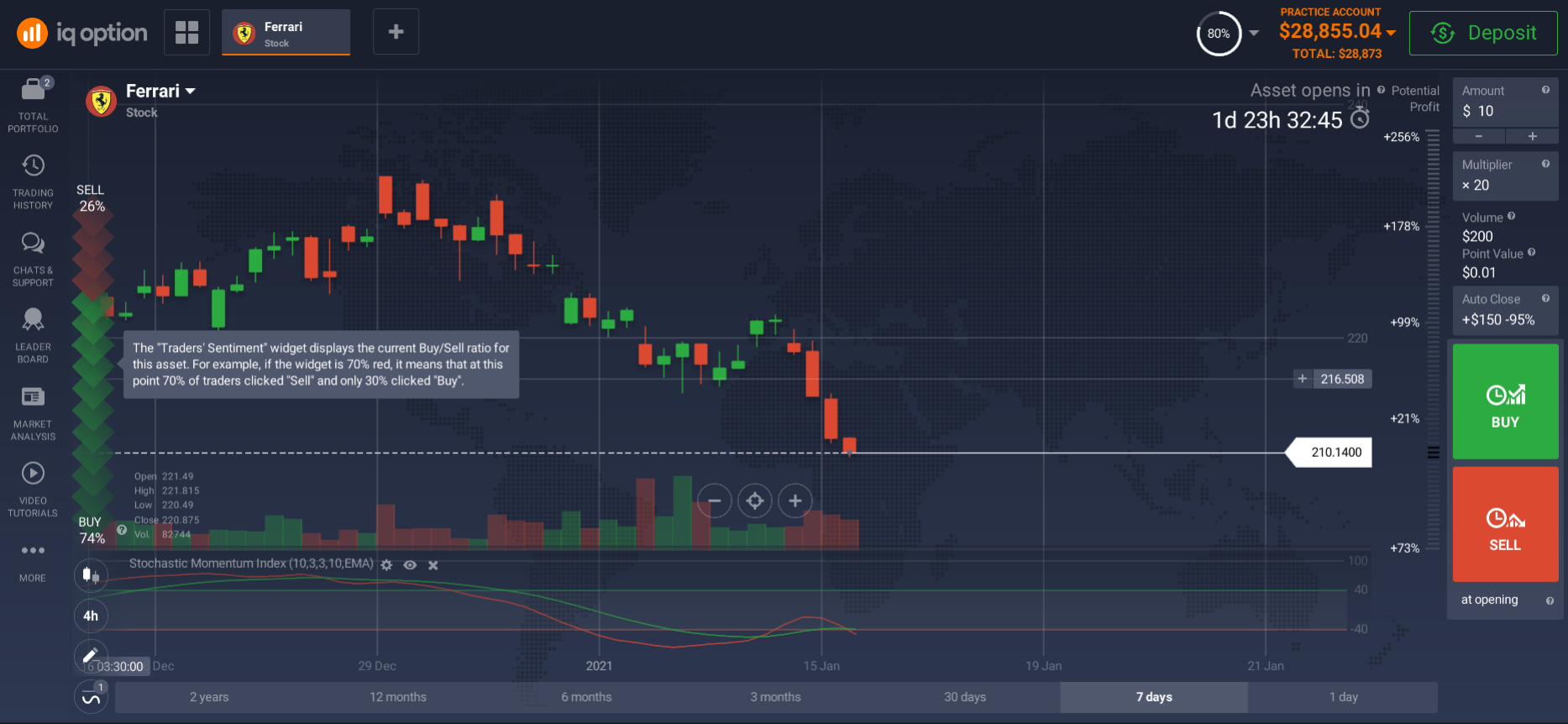 How to Start Investing in Ferrari Stocks
You've to open a brokerage account to commence investment in Ferrari Stocks. Afterward, you can make a deposit and then place a buy order to build your portfolio. Kindly choose your trading account type before proceeding. Brokers have different account tiers for different kinds of investors based on the level of risks they're willing to take.
How to Register
Philippines investors typically need to provide documents and details for identification and verification. If you are a foreigner seeking to invest in the country, a foreign passport would be necessary.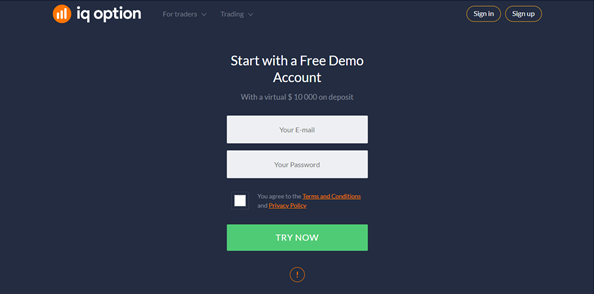 How to Open a Demo Account
Online brokerage services provide demo accounts to acclimatize new investors with the process. These do not have risks, and the funds within them do not have real value. Demo accounts help you develop investment trading strategies for a better chance on the actual stock market in the long term.
How To Create a Real Account
When the time comes to make real investment decisions, the brokerage company requires that you go through an application process. It would entail providing personal information to fill a form. Securities trading can go on after submission and successful verification.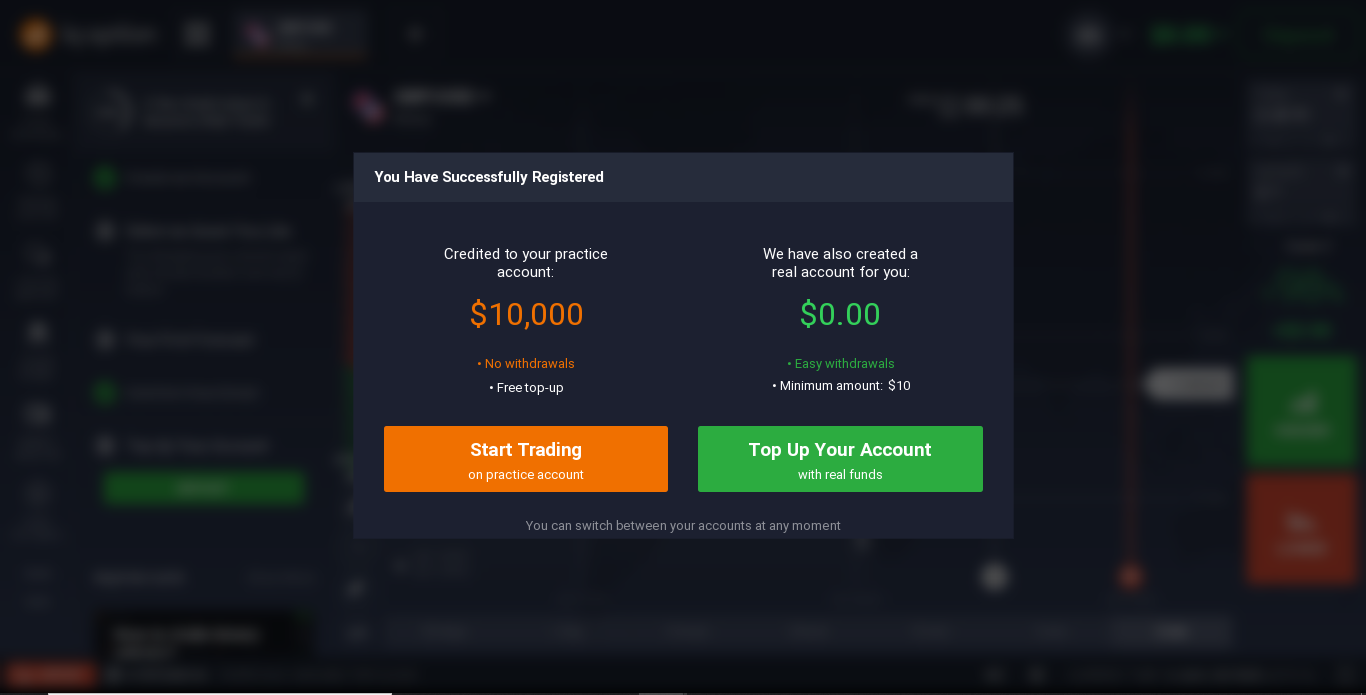 How to Fund a Deposit
There'is a minimum deposit charge necessary for stock trading with online brokers. Most services field several payment options for payment, including bank transfers, credit card transfers, and physical bank deposits.
Minimum Deposit Amount
The actual minimum deposit fee is arbitrary, depending on the platform policies. In the Philippines, you can expect a minimum of 1,000 PHP, with the deposit ceiling reaching as high as 1 million PHP.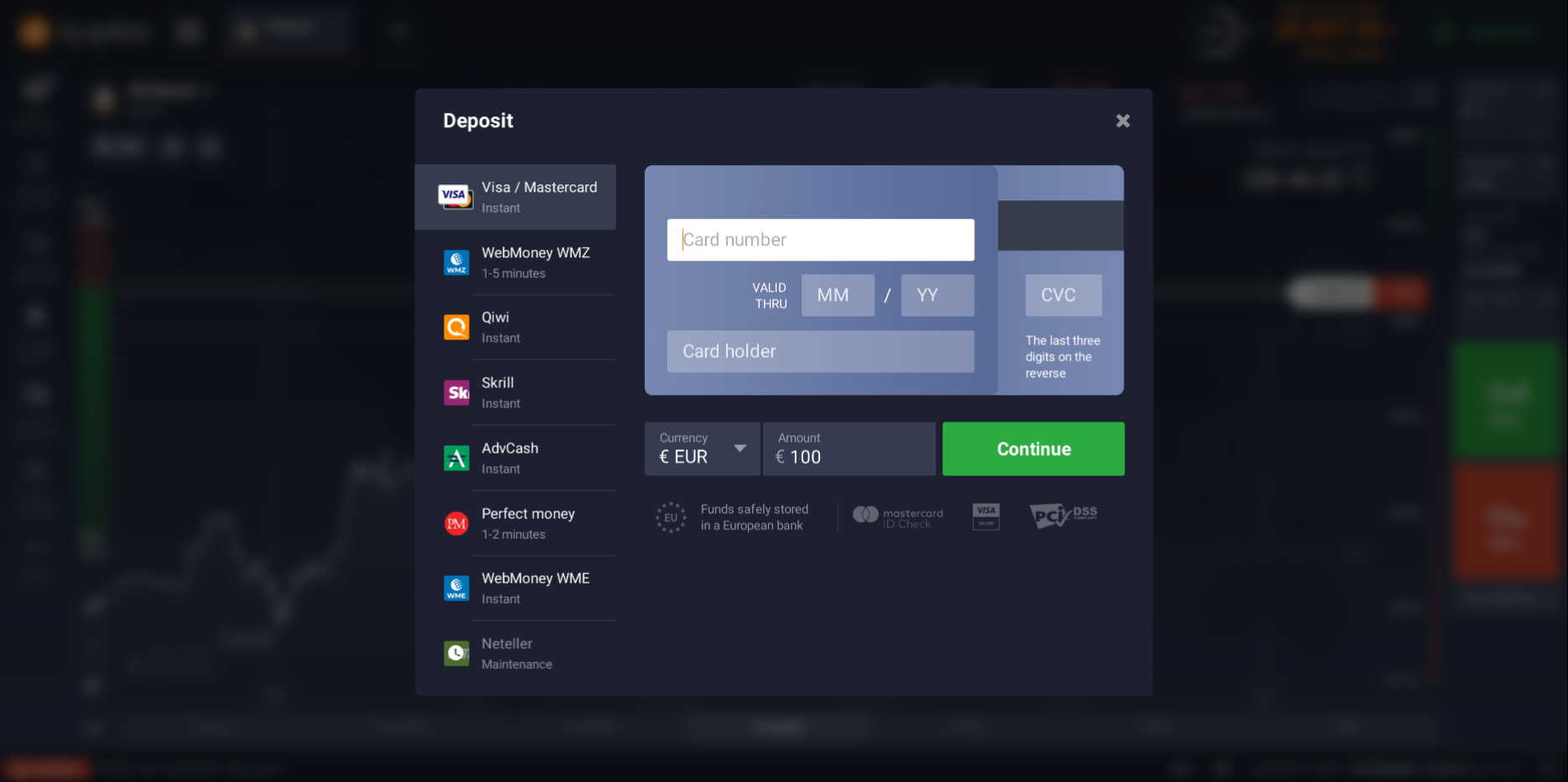 How to Withdraw Money
You are at liberty to withdraw trading cash in your portfolio with an online brokerage company. Nonetheless, funds you use to buy stocks and investment securities are withdrawable on a short-term basis; you can only recoup when you perform sales of shares after the given maturity date.
Generally, brokers would offer conventional withdrawal methods for available funds, such as a cheque or bank transfer.
Security of Ferrari Stock Investment
Ferrari maintains a leverage on stable profit margin, thanks to its customer base that's typically impervious to economic changes and a variable income structure. It means that its stocks perform reasonably well when compared to rival companies.
You can buy Ferrari stocks to retain them over a long period. Since the company's share price behavior is bearish, with significant chances of sudden rise and fall, investors would typically hold on to their shares until such a time that they can make a profit from surging stock values. The following are some analyses of Ferrari's stock investment security.
How Safe Is It to Invest in Ferrari Stocks
Ferrari mainly depends on its immense brand power to sustain a wide profit margin. However, it has to work assiduously to keep up the image, consistently ensuring the quality and performance levels do not drop.
It is crucial to keep the customers happy, adapting to their preferences and entreating them with newer performing models.
Fundamentally, you could choose from several Ferrari investment types, each with a varying level of security. For instance, the public company supports stock acquisitions through CFDs (Contracts For Differences), which entails the investors standing on the fringe to predict stock price behaviors. You do not buy directly into the company (and share the risks). Therefore, you take on a speculative role.
Also, online brokerage firms could make available some leverage, which serves as an incentive to investment enthusiasts. You get to manage a trading position higher than your portfolio balance would allow; the profit potential increases, as will the risk profile. Companies would often give leverages in proportions to level the playing field between investors and brokers.
Overall, personal preferences play a significant role in determining stock trading security; the investor sets the stop points and establishes loss limits depending on how much risk they're willing to take.
Is It Safe to Invest in Ferrari Stocks Online?
There is inherent uncertainty when deciding to make investments in stocks online. However, some online brokerage can offer high safety levels through regulations. Regulated brokers protect investors in worst-case scenarios, so the loss would not be too devastating.
However, you must check for regulations validity to ensure they are up to date and belong in a high-security tier.
Additionally, some brokerage firms manage investors' funds in some surrogate accounts, away from the company's funds, to maintain multiple security layers.
How to Safely Invest in Ferrari Stocks Online
An ample knowledge level on related strategies and methods can ensure a safe stock investment. If you'd be getting some Ferrari stocks, there is a standard to meet to invest safely.
You'll need to study relevant materials and content, for starters. Online brokerage companies often give out these as part of their service, often at no extra cost.
Furthermore, devote time to researching Ferrari stocks, their risk peculiarities, and general market behavior and suitability to your investment temperament.
FAQ:
Where Can I Buy Ferrari Shares?
There's an extensive selection of online broker options in the Philippines to obtain Ferrari stock quotes. However, international brokers are the most suitable places to start, given that they have a wide range of portfolio types, with more financial tools than other firms.

International online brokers have a better regulation footprint, with a zippy execution rate and low minimum cost.

How Much Does a Stock Ferrari Cost?
The current NYSE share price listing for Ferrari is $175.60. Due to its bearish nature, the price fluctuates somewhat sharply. The volatile nature presents an advantage: buying the shares when it drops and selling when it goes up.
How to Buy Ferrari Stocks in the Philippines?
You begin by creating an investment portfolio with an international online brokerage company and paying the minimum investment funds. Afterward, you select your trading strategies, plans, and type to start trading. Generally, long-term investments would only require that you make routine checks on your portfolio, while short-term trading would see you operating almost daily.
What Happened With Ferrari Stocks?
Companies are trying to manage the impacts of the global pandemic on their stock market performances, yet, the case is slightly different for Ferrari. The company is impervious to the negative economic implications, but not entirely so.

Since it got listed in 2015, Ferrari maintains steady upward growth, marginally better than other rival automakers. When the others were feeling the scourge of the economic crises in 2020, the company kept the momentum, attesting to the brand's sheer influence.

However, each stock price fell slightly. Nonetheless, in comparison with other car brands, the hit was almost negligible. Investors argue that Ferrari appropriately belongs as a luxury goods company, higher than the automobile category.

Why Did Ferrari Stocks Drop?
Investors typically became wary at the start of the pandemic. Carmakers didn't evoke confidence when handling the economic crises; most car manufacturers - Ferrari inclusive — veered off their profit growth plan by a significant margin.

The vicious cycle saw Ferrari's sale of stocks drop to some certain extent while still leaving room for a steady recovery. The company's financial situation dwindled for a while, but it's recuperating as business activities pick up steam.
Why Did Ferrari Stocks Rise?
Ferrari makes limited-edition vehicles and luxurious models as well. The company utilizes an effective control, which sees demand remaining much higher than supply round-the-year. Their focus on an affluent customer base means that they can profit in most conditions, as the buyers do not make purchase decisions by economic changes.

In turn, the brand attracts investors, as the latter group would want to associate with the former's immense power for the prospect of a high dividend yield. Stock prices surge as a result, and despite the recent setback on the market, Ferrari boasts of high recovery potential.

SIMPLE AND RELIABLE
MONEY WITHDRAWAL