Electronic Trading Platform in the Philippines
What is an electronic trading platform?
Recently, investing in the various assets that exchanges offer has become easier, and the reason for this is several factors, one of which is accessibility. Today, to make a trade you need an intermediary between the exchange and you, and that is a broker or a brokerage platform.
In other words, it is a place for online traders and investors. Such programmes solve a complex problem and reduce an asset transaction to a few keystrokes, offering buyers and sellers the opportunity to communicate with each other in real time, day in and day out.
An electronic trading platform also serves as a conduit for all your interactions with the market.
All transactions you make are processed through this single interface. Because all orders are processed electronically, you never have to worry about writing numerous cheques or making multiple phone calls. All messages are processed with the click of a mouse.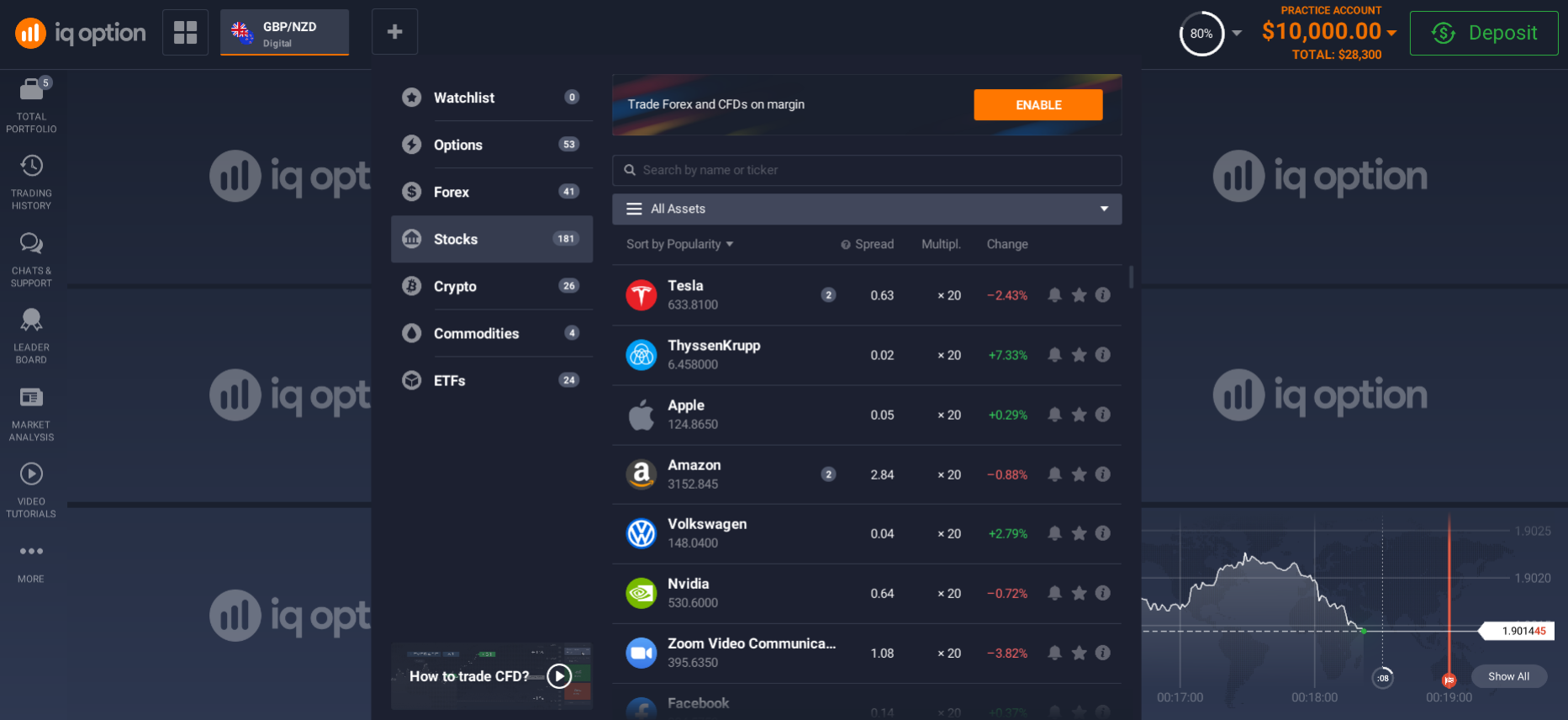 Platform functions
If you want to buy or sell shares or other assets, you can do so directly from your computer. Rather than having to visit your broker's office, you trade directly from your computer screen. You just need to know what's happening in the market, and make decisions based on what you see.
The platform can help you do just that. It not only has a trading terminal, but it has lots of features which will make your trading more successful and effective. This means that you will profit with less time and money.
Here are some of the features that are offered by good online brokers:
Real Time Quotes. You don't want to miss a trade because your broker delivers quotes too late. This is an important consideration when choosing a broker.
A stop loss and take profit. A stop loss is an order whose purpose is to close a position at the selected level, in order to limit your losses. Take Profit is an order which aims to close a position once the price reaches a suitable profit level.
A mobile app will make your trading much easier. Needless to say, the convenience of a smartphone. Now you'll have the exchange in your pocket too.
Video education. Education is never superfluous, if you don't have a basic knowledge of the market, you can get it from videos right on the platform. But of course, don't stop there, keep taking information from any reputable sources.
Manage your account. Instead of visiting your broker's offices or talking to them on the phone, you can now invest and view your investments online. Manage your account. Analyze your trades! The profits and losses you've made over time will help you evaluate your assets and build your trading strategy.
So, with data and similar features, an electronic platform can help you make more money and improve your investment strategies.
The trading terminal must also be user-friendly: it is important to keep all the standard charts and main tools visible at all times, so you can adjust the system to suit your needs as closely as possible.
It is very important to choose a reputable stockbroker, as your investment is precious to risk losing.
Analytics on the platform
The software base for trading on the platforms is called trading analytics platforms. Any strategy must be based on an adequate analysis of current positions and the factors that affect the price of the traded asset. For this purpose, the platform provides both technical and fundamental analysis.
Technical and fundamental analysis are the two components in the overall financial analysis when it comes to trading.
Technical analysis is also called mathematical or chart analysis. Its aim is to determine the price movement pattern and detect a certain cyclicity in order to make reliable forecasts for future movements on the basis of past data. The tools of such analysis are all kinds of indicators and charts.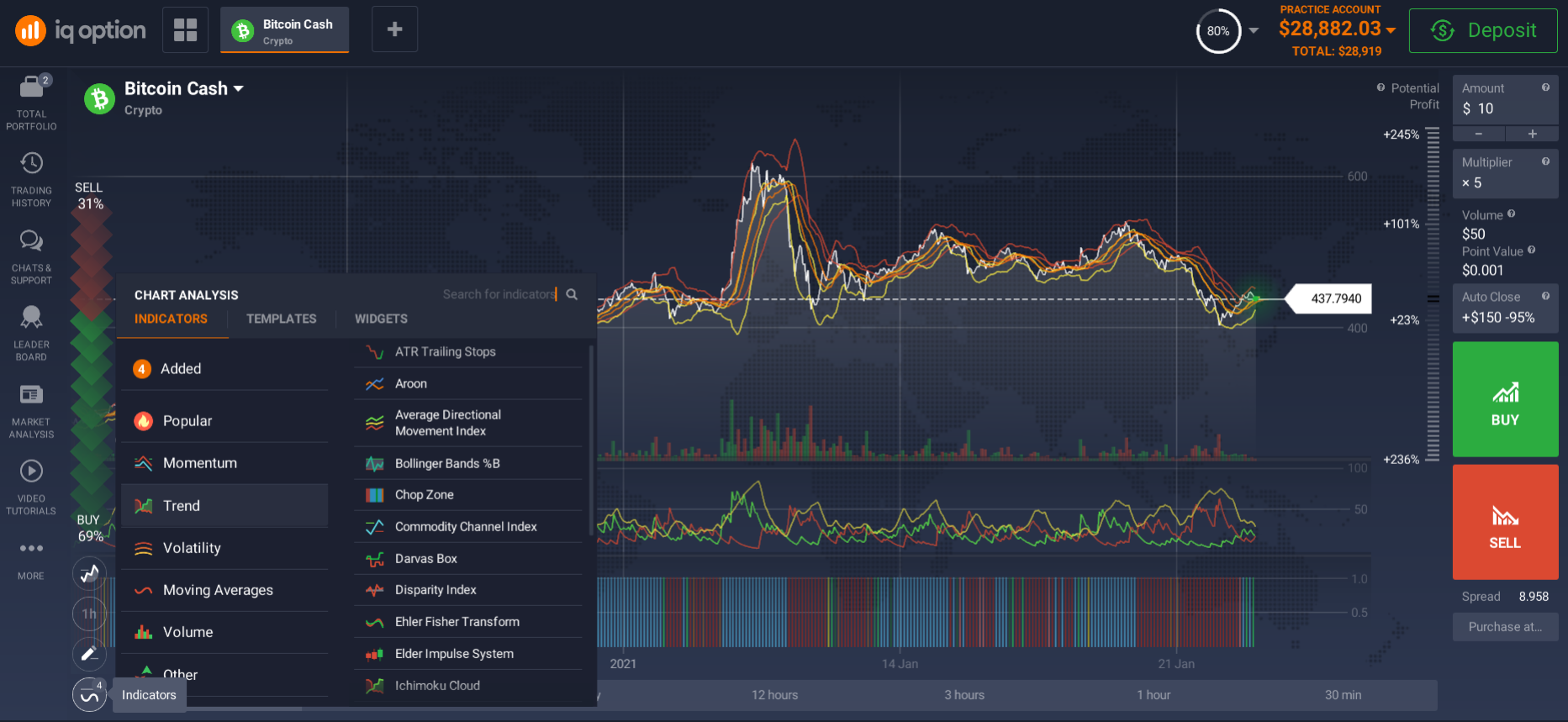 The fundamental analysis is based on real events that reflect the past or current economic situation, the political background, and also on factors beyond human control (like natural disasters). All of this data collectively affects the prices of different assets.
On the platform you will always find up-to-date news as well as an important tool, the economic calendar.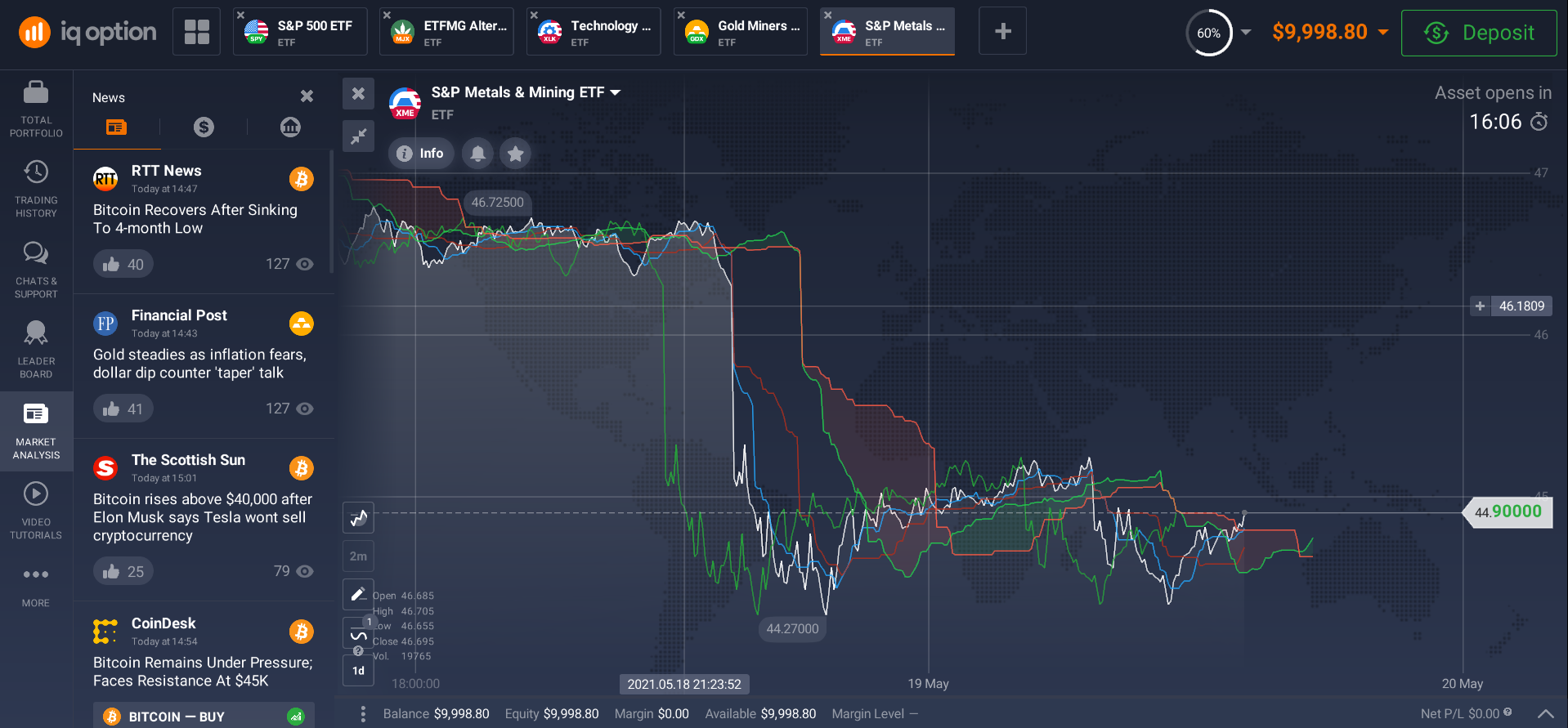 The economic calendar is a summary table, which shows scheduled economic news, events and statistical data that is directly related to the financial markets and economy. The most popular of these indicators are GDP, inflation, interest rates and labour market data.
Fundamental analysis is considered to be more accurate as it is based on real events and facts of the financial world. It is important for all traders, moreover, it enables them to forecast global trends effectively and identify factors influencing quotes in the medium term.
Types of assets on an electronic trading platform
Finding a good broker is a trader's top priority, because a brokerage company becomes a partner in trading on the financial markets for many years, and the success of the trader himself largely depends on how reliable this partner is.
As a rule, the requirements to the brokerage company are rather simple - availability of the first class service, logical and clear rules of interrelations of the parties without any implication. And also a great advantage is that a good broker will offer you multi-asset trading. Try each asset and decide which one you like best. Or you can have all assets in your portfolio for better diversification.
Electronic platform for stock trading
The stock market is the biggest market in the world, the biggest one that exists. All kinds of securities are bought and sold on it. On the broker's platform you will find a huge range of stocks, so you should choose a company that is sure to stay in the price range to earn on the difference in prices. You can assess the liquidity by fundamental or technical analysis.
Electronic platform for forex trading
Forex currency pairs are no less important assets for forex trading, which traders buy and sell in order to profit. Each currency pair consists of two parts - two types of currencies, which are traded one against the other and interact with each other.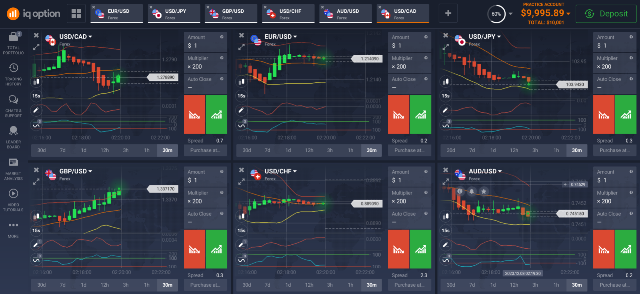 The concept of a currency pair is widely used in Forex in order to simplify the trading process, as at the moment of buying one currency, a trader always gives up the other.
There are 3 major categories of currency pairs:
Majors - major ones. Major currency pairs, due to their popularity, have the highest liquidity and the lowest spread (difference between the buying and selling price). This category includes pairs that include currencies of major world powers such as the USA, Japan, the UK and EU countries.
Crosses - cross rates. Secondary currency pairs also consist of major currencies, but do not include the dollar or euro.
Exotic currency pairs include currencies of emerging countries (Thailand, Mexico, South Africa etc.) or currencies of relatively small countries (Norway, Denmark, Sweden etc.).
Electronic platform for options trading
An option is a contract between buyer and seller; it specifies the price and term after which the contract will be effective. There are two active parties in an option - the buyer and the seller.
The buyer of an option pays the seller a fixed amount and receives the right to execute a transaction in the underlying asset at the agreed price and at the agreed time.
The important thing here is that the buyer acquires a right, not an obligation. This is the key difference from the futures. The buyer of an option can refuse to settle on expiration of the contract.
Binary option is a separate type of option, here you also don't buy the contract, but you bet on a change in its value. If you know that the price will go up, for example, you get your bet and profit. If the price falls, meaning you are wrong, you lose your bet.
The popularity of this tool is currently off the charts, as it is the fastest and easiest to use. But if you do not want to play roulette, but want to make a conscious prediction about the price movement, you will also need to analyze the price by using technical analysis charts.
Electronic platform for commodities trading
The broker provides a simple and convenient way to trade the most popular commodities, including energy and metals. This is a CFD contract. Commodities markets are attractive for speculators as they are subject to sudden changes in supply and demand. Speculative trading in commodities provides another opportunity for an investor to make money. These commodities are often the resources which support the world economy, and any change in the economy will cause the price of a commodity to fluctuate. Thus, in order to analyse the commodities, you will also need to study the news which can influence the price of raw materials.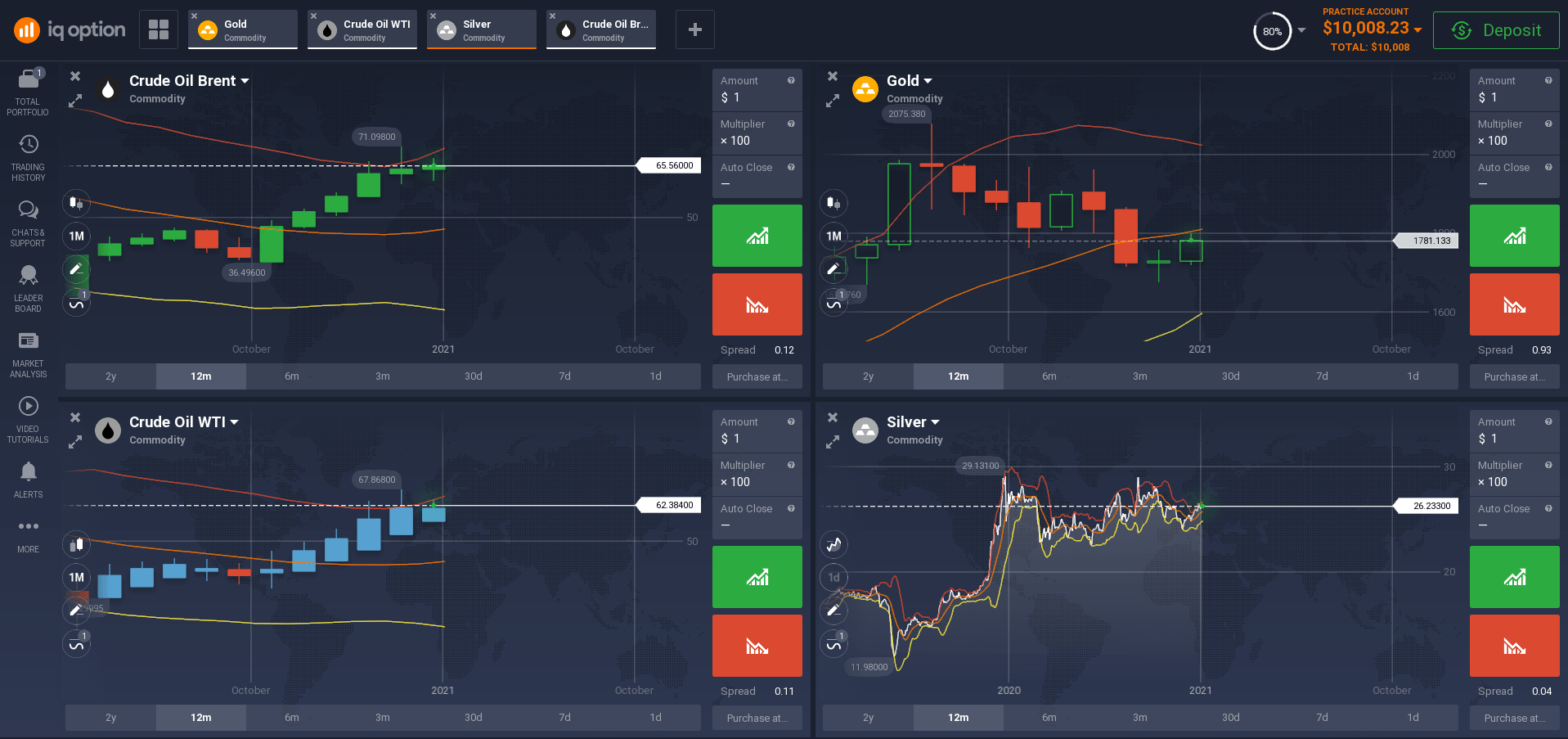 Electronic platform for ETF trading
An investment fund is a great tool for beginners and those who wish to reduce their risks, but do not have enough time or competence. The world's biggest brokers will put together a selection of thematic equities for you and manage them for a small fee.
The fund always replicates some index. For example, the S&P 500 index represents the value of the stocks of 500 large US companies and the FXIT index represents the value of the stocks of US IT companies.
Electronic platform for cryptocurrency trading
The cryptocurrency industry has a short history, and digital currencies are very volatile compared to other common currencies. Traders place orders to buy or sell and determine the quantity and price at which they offer to make a trade. The transaction occurs when there is a suitable offer from another trader.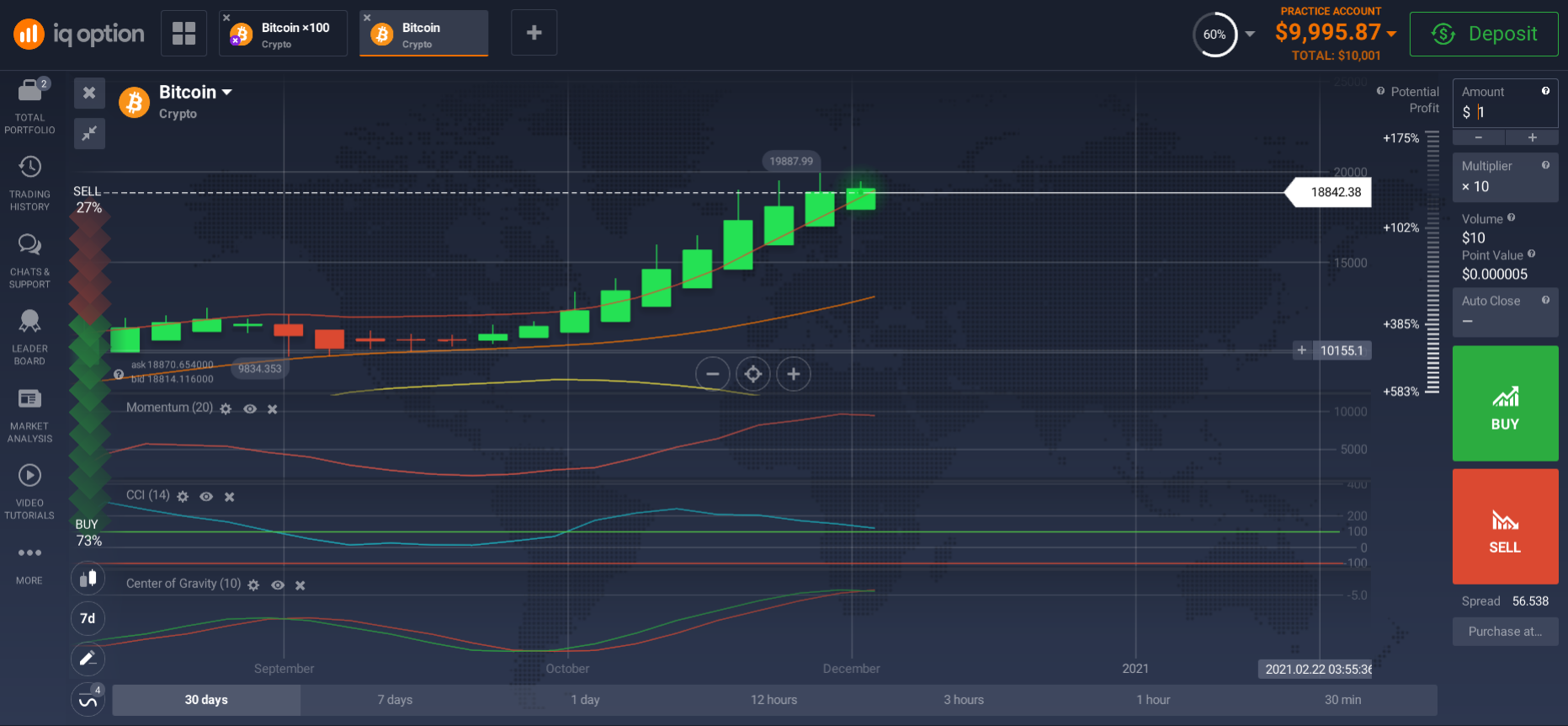 Cryptocurrency exchanges provide the trader with a trading floor and trading tools, the trader has access to all the information about the current supply and demand on the exchange. Trader can use the forex charts to analyse the market situation and to determine the trading strategy for the digital currencies traded on the cryptocurrency exchange.
So, whatever you choose, you always have a chance to practice on a demo account first and then move on to real trading. Take advantage of it now and join thousands of traders around the world!
How to start using an electronic trading platform in the Philippines?
It is very important that you find the right electronic trading platform in the Philippines for you. Pay attention to whether the platform is regulated by authorized bodies and whether it is licensed. You should work with the best broker.
Sometimes in the process of trading, a client may have questions that require an instant solution, so an important thing about a brokerage company is to have a competent and easily accessible support team that is ready to come to the trader's aid 24 hours a day, 7 days a week.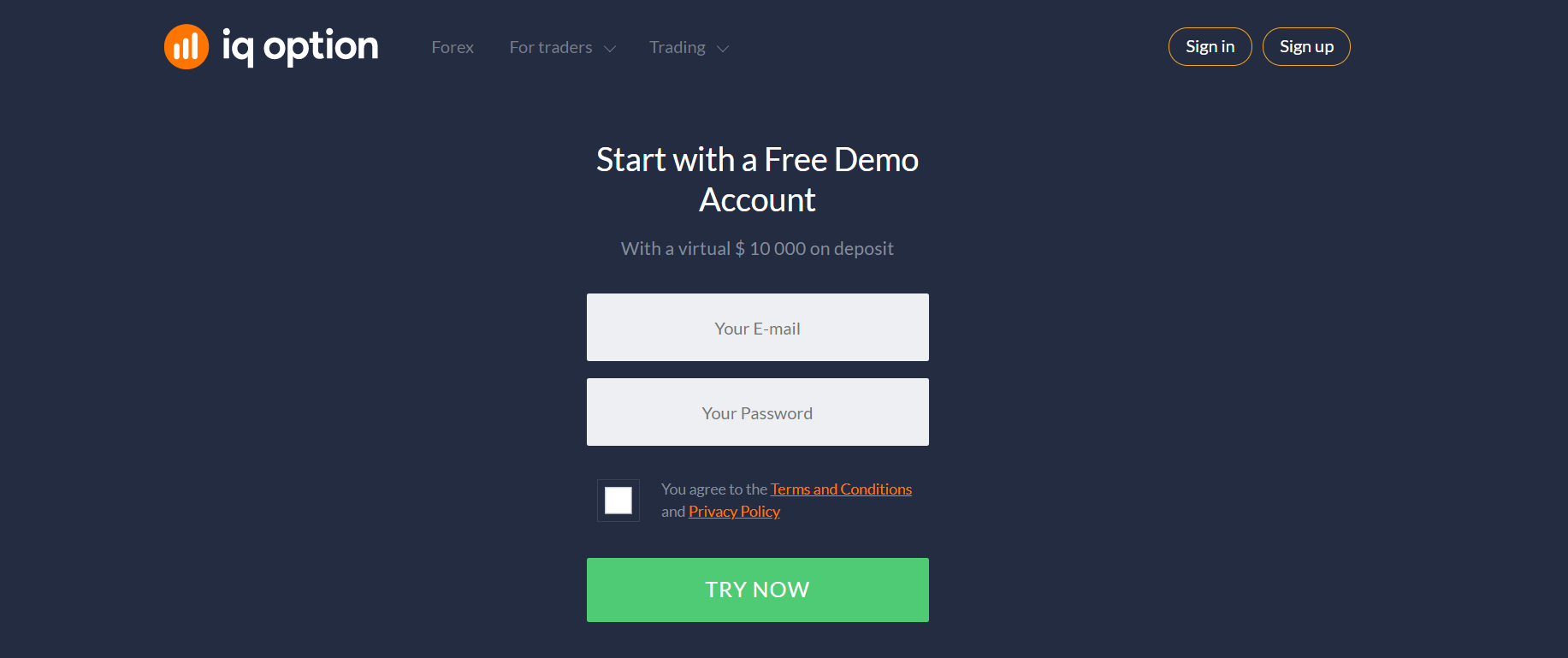 Once you have chosen a broker, register. Click on the register button and follow the simple tips of the system. It does not bind you to anything or cost you money, and you can familiarize yourself with the trading tools.
Demo account
Once you have successfully registered, the system will ask you to open a demo account. You can start with the demo-version. It's clear from the name, that this is a practice account, which doesn't allow you to lose money, but you can't make any profit either. You will only be trying your case, or practising your strategy. It will give you a great opportunity to evaluate your strengths with virtual money, which will automatically be placed in your account.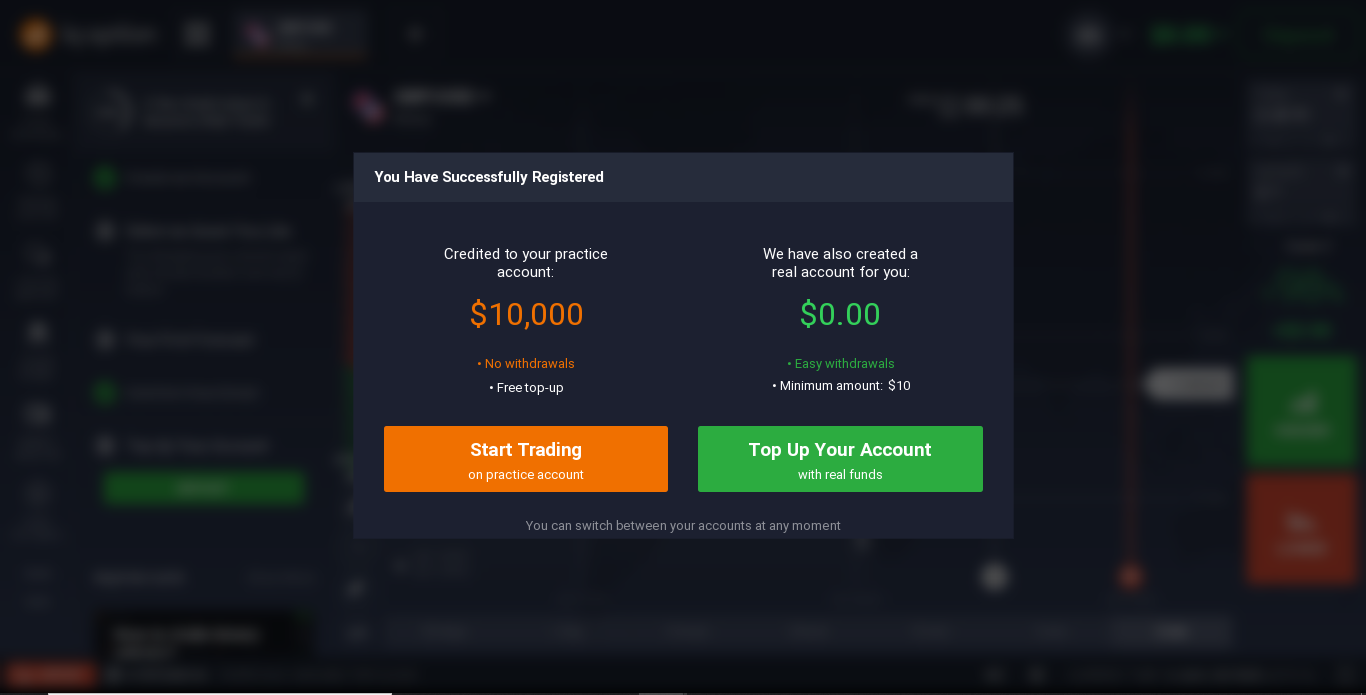 Here almost everything is like in real trading: charting assets in the terminal, executing buy and sell trades, placing limit orders, conducting technical analysis. The difference from the real account is that profits and losses are virtual.
Before you can actually start making trades you have to get familiar with the platform. If you want to know how to start using electronic trading in the Philippines, it is best to practice first. You will be able to master the system and get the most out of your account.
Brokerage account
To register a live account you will need to enter additional information about yourself, as well as the details of your payment facility from which you will be depositing your account. Your broker will offer you several options to fund your account, usually the most popular ones are debit card and e-money.
The initial deposit required is usually very small and available to any trader. You can start with a small amount, and then you can make larger deposits as you become more comfortable.
Also remember that you can take advantage of margin calls, also known as leverage. If you do not have enough of your own money to make a trade, you can borrow from a broker - this is margin lending. The loan must be backed by margin, which are assets in the investor's brokerage account. Securities and money act as this margin, you might say collateral. Both the securities that have already been bought and those that are planned to be bought with the loan are taken into account.
So an electronic trading platform is not just a place to trade, it is something that gives you all the tools and assets to work with, you can use it from the comfort of your home, start today, you will succeed!
SIMPLE AND RELIABLE
MONEY WITHDRAWAL