Cryptocurrency Trading Platform - Ethereum, Tron, Bitcoin Trade
What is cryptocurrency?
Cryptocurrency is, first and foremost, just like any other money. But unlike the dollar, for example, it is secured by mathematical algorithms, not by people (like a bank). The most popular and first digital coin created was Bitcoin, launched in 2009. The owner of such an asset can use it to buy goods at a price in a particular coin (e.g. bitcoins), which is determined by the current exchange rate quoted on various exchange markets.
There are several ways to get your hands on cryptocurrency:
TRADING PLATFORMS. If you are interested in trading digital assets, one option to enter the market is to use contracts for difference (CFDs). A CDF is an agreement between two parties-the seller and the buyer-to transfer the difference between the current value of an asset (at contract inception) and its future value (at contract closing). To do this, you need to launch the trading platform and open a deal to buy or sell an asset. Trading is carried out on CFDs, so transactions can be made both for the purchase and sale of an asset. This is a big advantage over the physical trading of cryptocurrencies. This expands the possibilities of using various profitable trading strategies and allows you to trade in both falling and rising markets.You can also open demo accounts on them which is very convenient for beginner traders.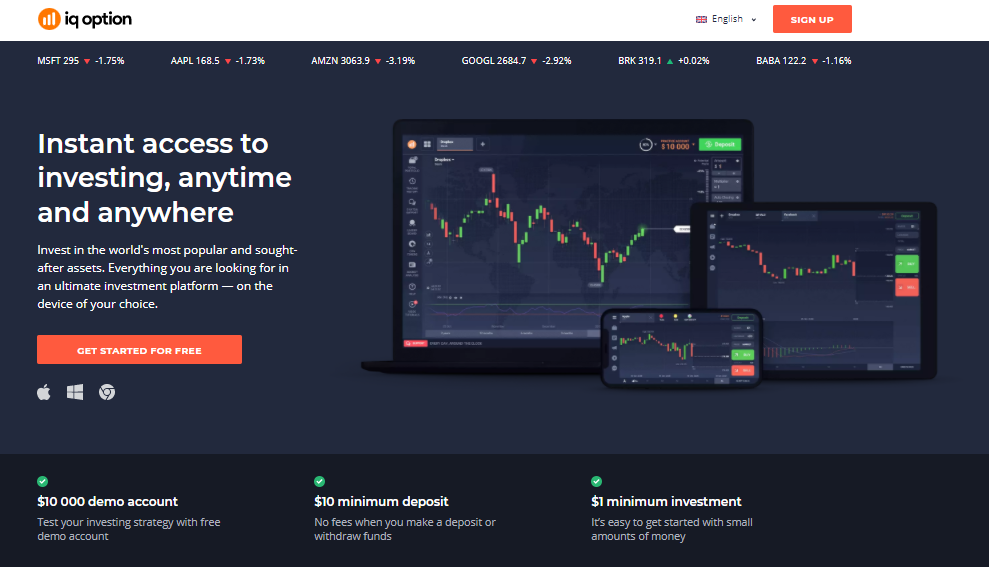 EXCHANGES AND EXCHANGERS. The easiest and simplest way to own digital currency is to enter the market and buy it for real money. There are many platforms on the Internet for this purpose: cryptocurrency exchanges and online exchanges.
MINING. This is the processing of transactions and the formation of blocks of data, for which a reward is given in the form of crypto coins. There are special programs for mining, which are installed on powerful computers with several video cards or ASIC controllers.
There is also another way, the so-called "crane" sites. Here, cryptocurrency is distributed for certain actions: entering captchas, browsing sites, etc. Bonuses are negligible, but if you get them regularly, you can accumulate a good amount over time.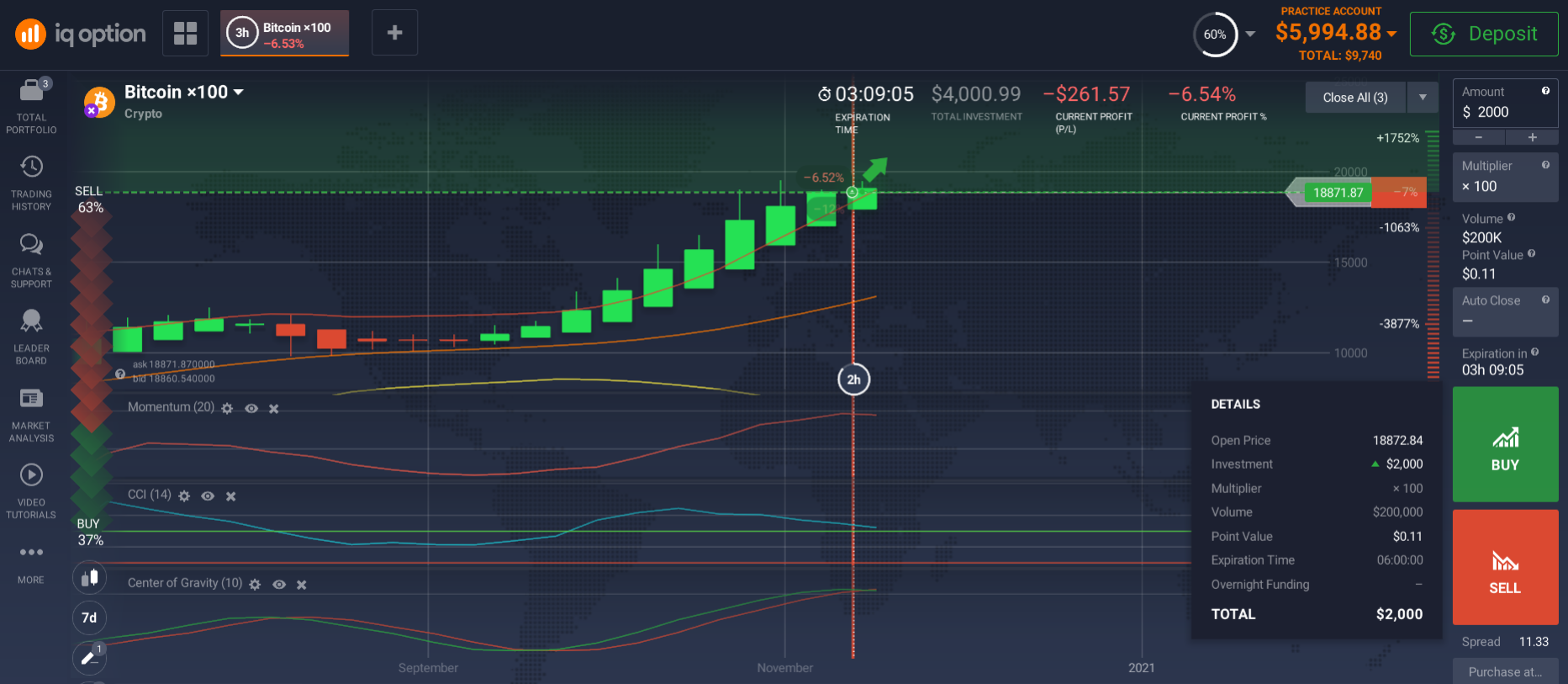 Buying and trading cryptocurrency
A popular way to buy virtual assets is through exchange sites or crypto exchanges. These sites provide a convenient way to buy and sell an asset. This type of purchase is most often used by ordinary people who just want to buy a few coins or use them for online shopping, gambling or investment for a while. To protect your money, all you have to do is come up with a unique and complex password, as the above sites are quite secure.
You also need to create a crypto wallet. Regardless of what type of wallet was opened, it has its own unique address where the coins you buy will be stored. To buy cryptocurrency, you need to have an initial capital, which can be deposited into your wallet account, which can be done using various payment methods, among them credit cards and bank transfers. Once the money arrives in the wallet account, it can be used to buy the cryptocurrency. More often than not, exchanges charge a certain percentage for both deposits and withdrawals.
Another convenient method of trading cryptocurrencies is through a brokerage platform. On such platforms, you can buy CFDs on different kinds of coins and any other assets. The advantage is that you don't need to buy an asset and have a lot of capital to do so. Transactions on the platform can be as low as $1! And you can earn on the rise or fall of the exchange rate. You can learn more about this in free videos on the platform.
Try it now! Registration and demo account to get acquainted with the platform is free for you!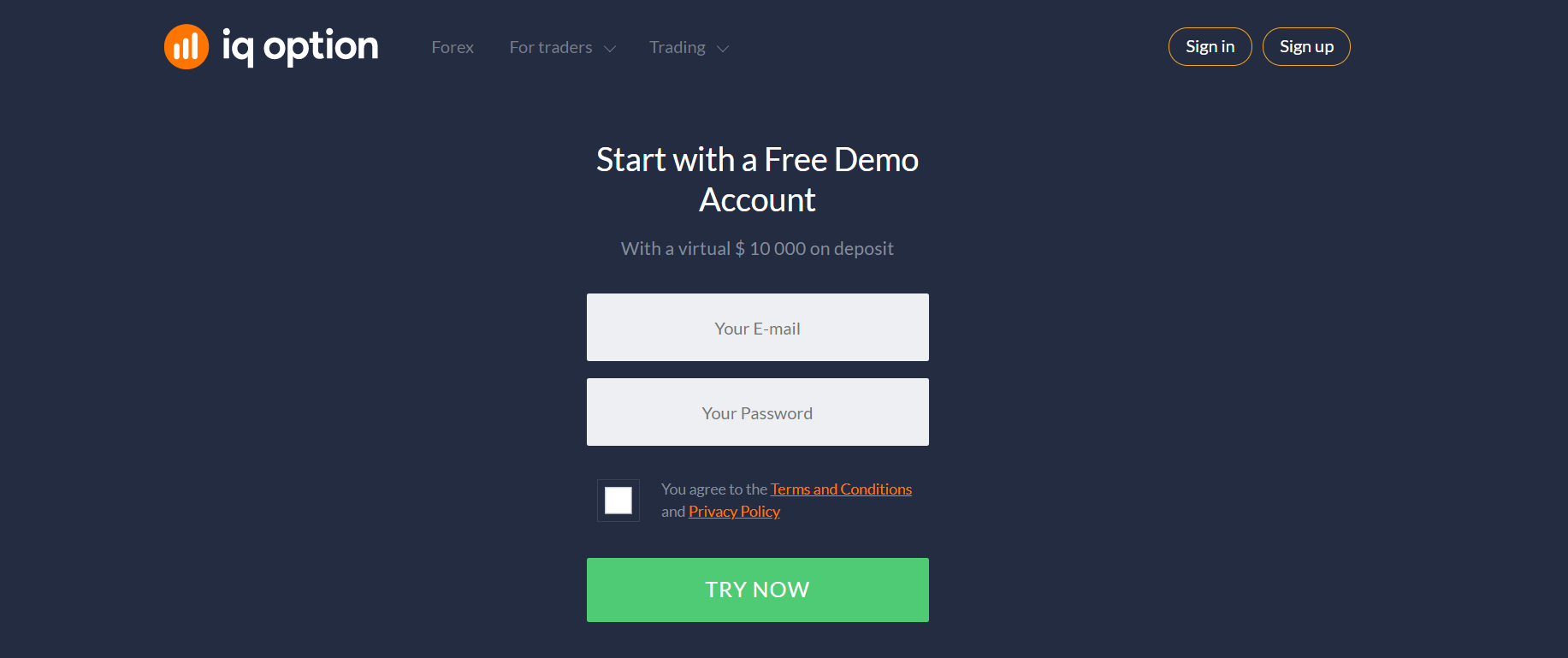 How to trade cryptocurrency?
How to trade cryptocurrency? Many traders have posed this question.
First, register on your chosen platform or exchange.

Verify your identity (if necessary).
Top up your account.
Select an asset to trade.
Analyze it using technical and fundamental analysis.
Of course, when you select a platform and a trading method (CFD or a real purchase of an asset on the exchange), the process of starting trading may differ from the algorithm above, but in general, all the necessary steps look something like described. If you will be trading on an exchange, you will also need to create a crypto wallet.
Cryptocurrency trading: which virtual currency to invest in?
The list of possible investment items can be quite long. There are now thousands of digital coins in circulation around the world, with new ones appearing on a monthly basis. The most promising tokens are:
Bitcoin (BTC)
The year 2021 has been a particularly fruitful year for bitcoin. It has a market capitalisation of almost $900 billion. It accounts for more than 40% of the value of the cryptocurrency market. Since the beginning of 2021, the value of digital money has risen by around 70%. According to Kraken CEO Jesse Powell, people should view bitcoin as an investment. "It goes up and down from day to day, week to week. It's not worth trading it for the short term," he said. It is predicted that Bitcoin's price could reach more than $90,000 when its market share increases to 50%. Of course, this is just a guess, no one can say for sure.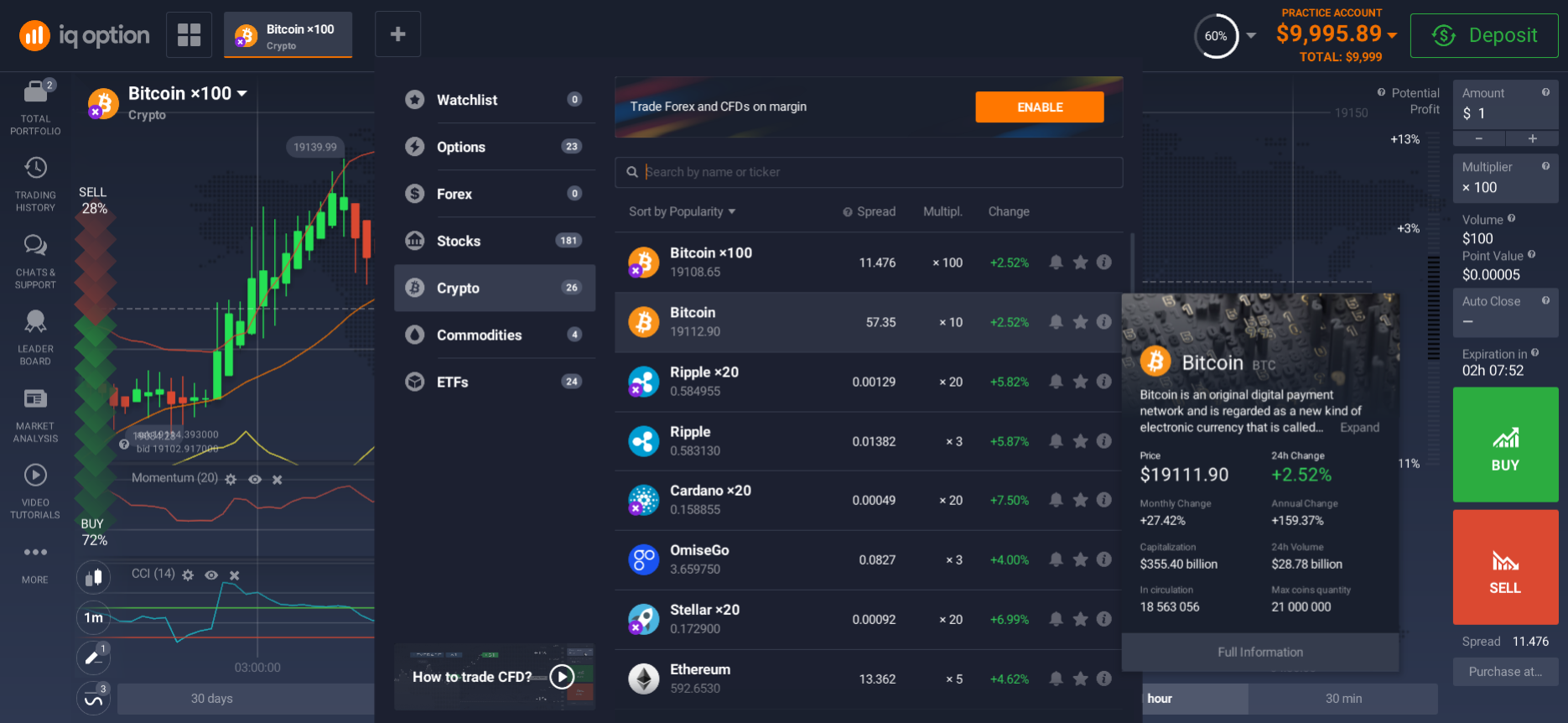 Ethereum
Ethereum is a form of digital money that is mostly used on the Ethereum platform. Ether can be sent fairly quickly to people you know over the Internet - usually at a much lower cost than other altcoins.
Ether runs on smart contracts in the Solidity programming language. It is a special "program" that is executed by all nodes and helps establish interaction among all cryptocurrency owners.
Ethereum has shown stable development since its inception. Of the bonuses for users, this is the ability to independently generate blockchain applications for financial transactions. The advantage of cryptocurrency lies in the absence of intermediary companies, this reduces the risk of theft of the invested amount of money. Ethereum users also have the opportunity to create casinos, bookmakers. In the future, according to experts' forecasts, the cryptocurrency will have good growth.
TRONIX
TRON is a blockchain platform that aims to exchange free, decentralized user-generated content. It was created in 2017, and its native cryptocurrency Tronix (TRX) is currently the 20th largest cryptocurrency by market capitalization.
The trading process is relatively straightforward from a technical standpoint. You must first create an account with one of the exchanges or brokers, then fund it and begin trading. The trading process is more difficult to put into practice. It is vital to learn the fundamentals of the market as well as technical analysis approaches in order to trade profitably.
By clicking the link below, you can open an account with the company. This should only take a few minutes. After that, you can start trading on both a demo and a real account right away.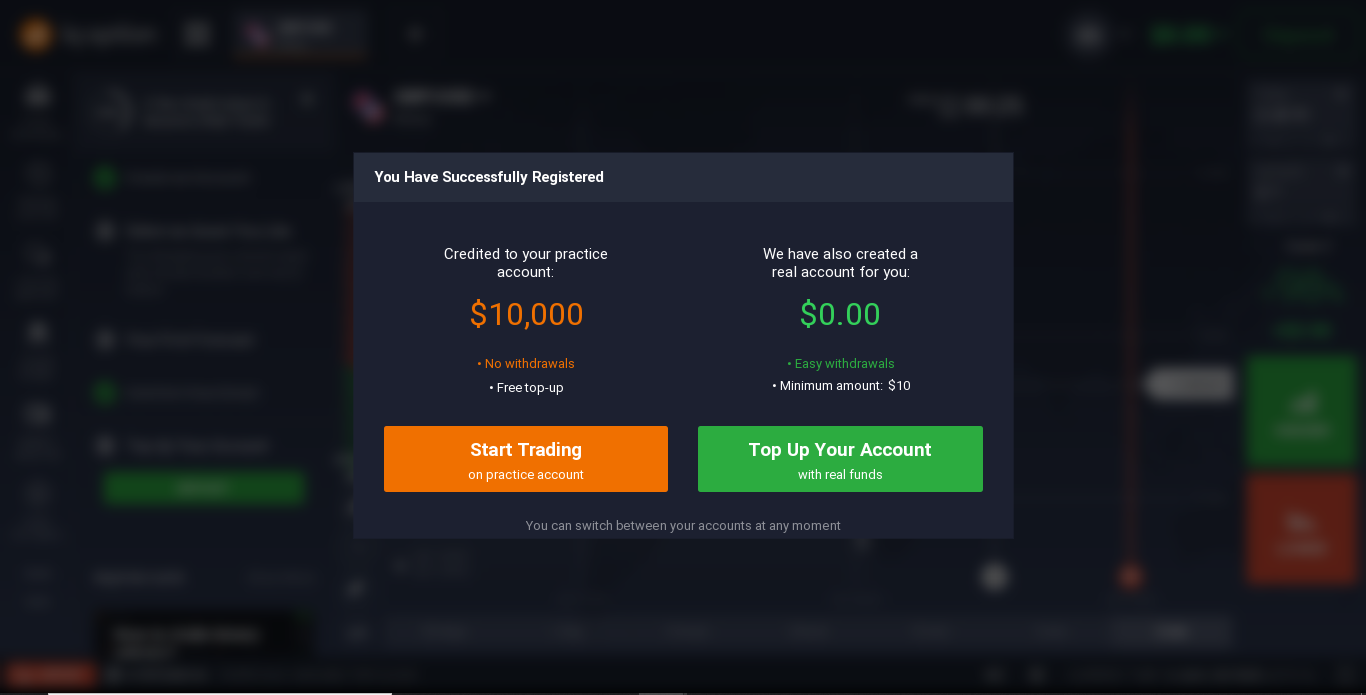 Buying and trading cryptocurrency on IQ Option: the advantages
In general, cryptocurrency trading through a broker is more appealing and rewarding for both novices and experienced traders.
IQ Option is a very attractive brokerage platform.
The platform provides access to:
Options.
Forex market.
Stocks.
Cryptocurrencies.
ETF-funds.
Commodities.
Indices.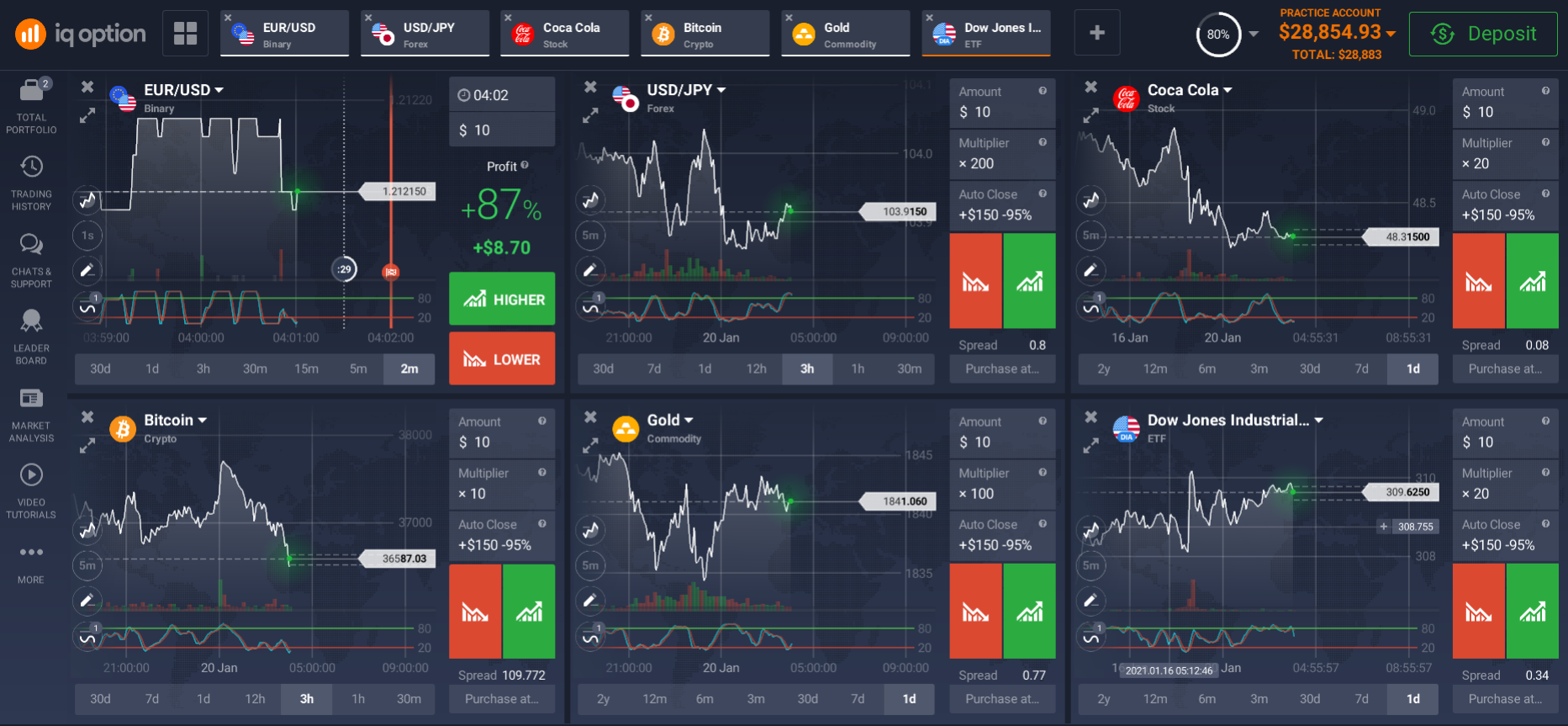 Trading cryptocurrencies through IQ Option platform has a number of obvious benefits for a rookie trader:
There's no need to keep your cryptocurrencies in a separate wallet.
It will not be necessary to conduct additional research into technical literature pertaining to electronic money.
If necessary, you can trade both traditional currency pairs and cryptocurrencies on the same platform.
It's a matter of trust. Brokerage firms now have a substantially higher level of security and reliability than bitcoin exchanges, which are hacked on a monthly basis.
This broker, in addition to the benefits listed above, may provide its clients even more benefits when it comes to purchasing and trading cryptocurrencies.This includes a free demo account, easy registration, a dependable long-term reputation, a vast selection of trading tools, and exciting bonuses and promotions, as well as commission-free cash deposits, a large selection of replenishment methods, and a lengthy list of advantages.

IQ Option Training
You may learn everything you need to know about trading in the "Video education" section, which includes numerous video lectures on binary options, market technical analysis, money management, and the use of various price predicting methodologies.
You may also learn about industry news, platform functionality, and new tactics by visiting the IQOption blog. There's also a rundown of all the technical indicators, as well as a number of helpful articles on how to increase trading and investment results.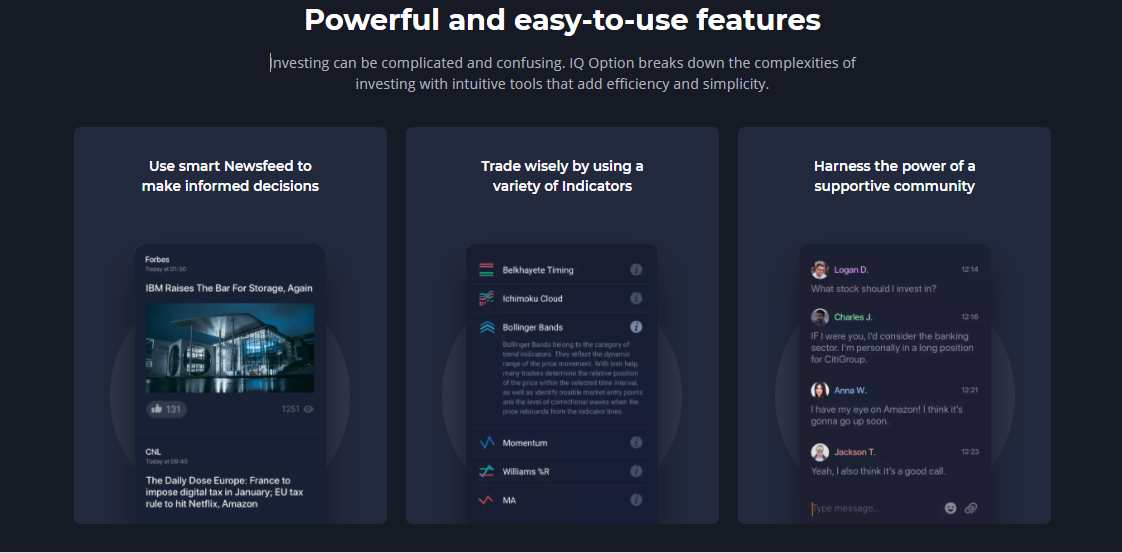 Cryptocurrency trading: where to start?
Before starting buying and trading cryptocurrency you need to pass the registration which is done from the broker's official website. The procedure is realized by filling out the form located on the right side of the main page of the portal. It is necessary to be ready to enter the following information: personal data; e-mail address; password.
The next step is to familiarize yourself with the "Terms and Conditions" and confirm your age by checking the appropriate box. After completing the operation the button "open an account for free" becomes available. After activating it, the client receives data for accessing the demo and real accounts. For completing the registration actions it is necessary to check the electronic mailbox, to which a letter with a link from the broker should arrive. It is necessary to pass by it and to carry out an entrance in the personal office. The alternative way to register is to do the procedure through social networks. In order to do this, click the corresponding banner and fill in the login and password from your account.
The essence of verification is to confirm the identity of the trader, after which he receives the official status of a client.
Hard work and market research are the most important factors in making a professional trader out of a novice who can regularly earn money in the market.
Best of luck!
SIMPLE AND RELIABLE
MONEY WITHDRAWAL