Crude oil trading platform in the Philippines
To be able to trade crude oil along with confidence and professionalism, you need to understand that your broker's trading platform allows you to solve many issues and simplify your task, it will serve your purpose-make perfect and convenient trades. Let's take a look at the main features of crude oil trading platforms.
An important factor is the security of the platform you plan to use. You do not want to invest your money and time in an unstable trading platform if it does not have reliable support. This is because you are exposing your business to the risk that somehow your investment could be lost due to the unprofessionalism of the program. It is for this reason that you need to ensure that the firm you choose can provide you with strong support throughout your commercial practice in the crude oil industry.
Your platform should have enough innovative features and tools to give you more control over your investments.
Our crude oil trading platform is built by professionals and has been successfully serving the stock market for more than 5 years, collecting awards in various categories in its field. When it comes to helping traders, we have a 24-hour technical support hotline, you can always call, and they will answer your query, you won't be left alone in a situation you don't understand!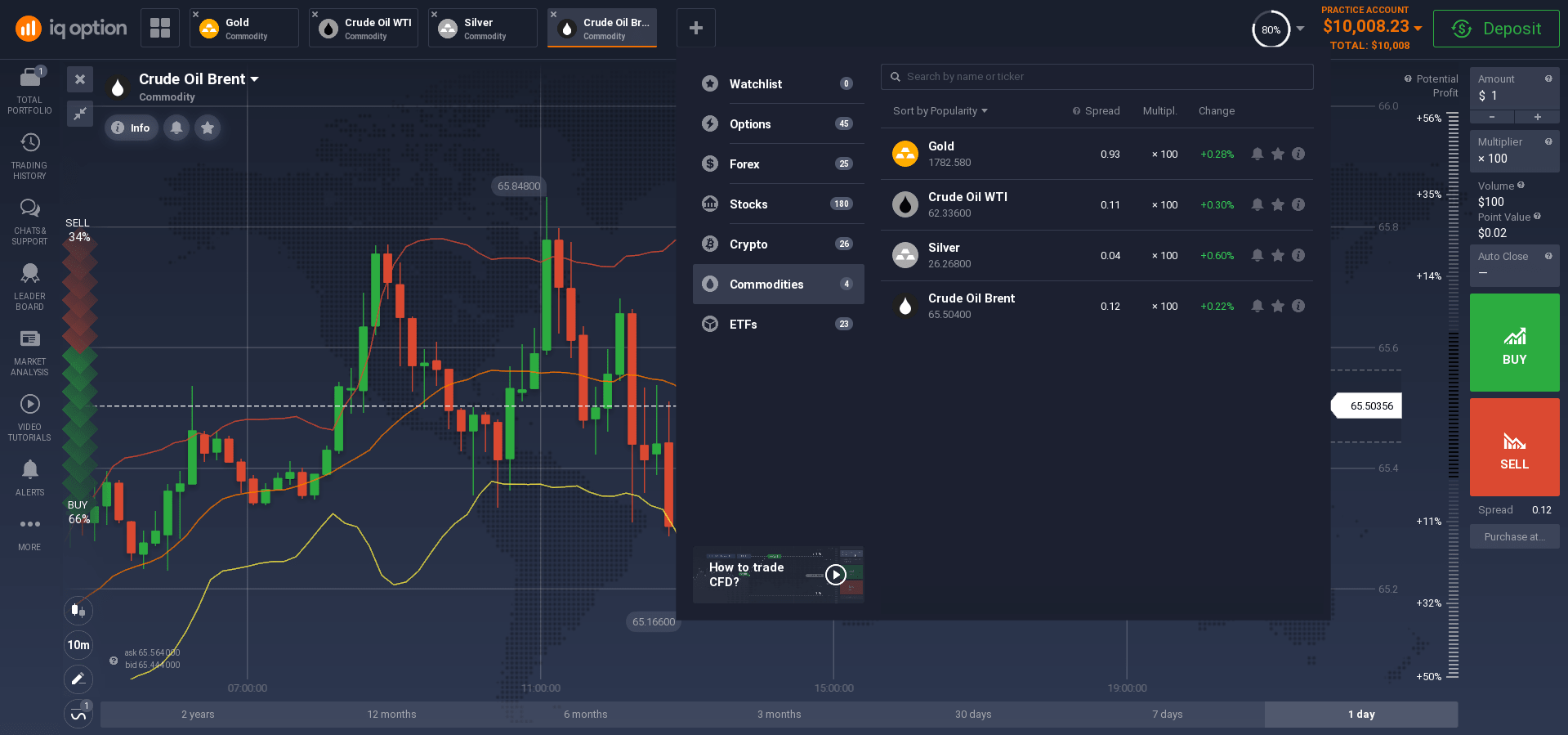 Of course, an important consideration when choosing a crude oil trading platform is the trading tools, namely charts and indicators. The development of computer technologies allowed using automatic trading elements in trading. Thus, various auxiliary advisors, scripts and technical indicators started to appear. There is a large abundance of various technical elements in the trader's trading terminal, which facilitate the trading process.
The purpose of the trading indicators is to summarize the historical price data on the chart, in order to make it easier for a trader to interpret the behaviour of the markets.
As you know, there are several types of technical indicators, the main ones are:
Trend indicators: display the presence of a trend movement, its strength and the current state of quotations;
Oscillators: They are a leading group of indicators which indicate whether a financial asset is overbought or oversold.

Here are examples of common indicators, which are also available on our platform. The most common indicator is the moving average (Moving Average), which converts the fluctuations of quotes into the average value of candlestick closing prices at a given time interval. The indicator shows what happens to the price, on average, during a certain time interval.
On Balance Volume (OBV) is a simple classical oscillator, which displays price fluctuations on the basis of changes in market volume during a certain period of time.
A popular indicator,MACD (Moving Average Convergence Divergence). A trader looks below or above zero on the bar chart under the symbol price chart. If for a considerable period of time the lines are above zero, this signals an upward trend, and vice versa.
Stochastic indicator. The indicator is based on a simple pattern, according to which in case of an ascending trend the closing price is usually fixed at the maximum of the period, and in case of a descending trend - near its minimum. If the market closes some distance from the extremums (below the maximum or above the minimum), it means that the trends are weaker than they seem.
All technical indicators should complement each other and overlap the weaknesses. Also, indicators should act as a filter for choosing the most profitable points to enter the market. Indicators are worth using nowadays, but it is necessary to understand their action and combine their readings with other market factors.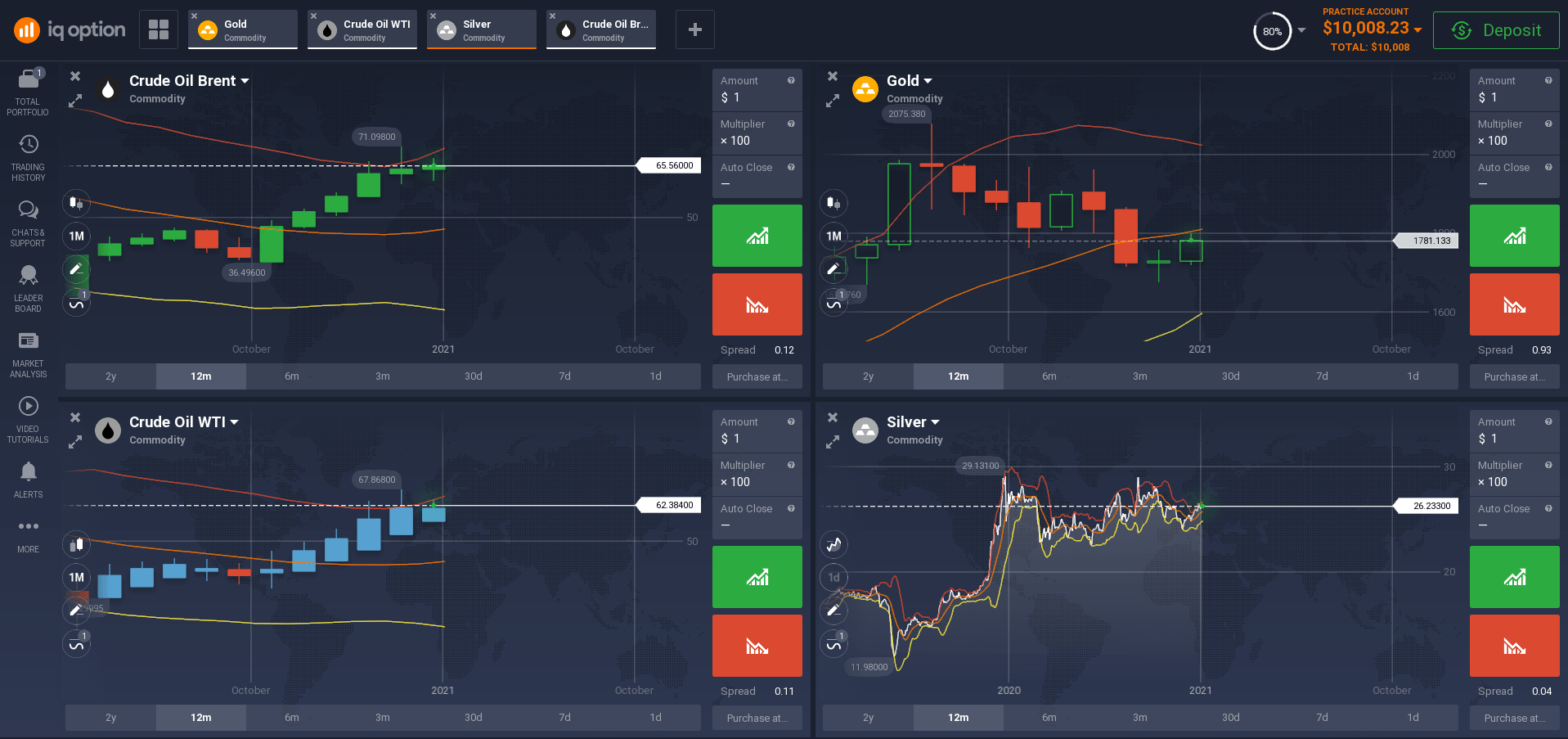 Charts are the basis for technical analysis when trading on the exchange. They serve for visual estimation of trends of quotations of the concrete instrument, forecasting of price movement and analysis whose position is stronger - supply or demand.
Line charts. The simplest depiction of price movement, but reflecting only one component, which is not enough for decision-making. The bar chart is an informative option, which shows the main indicators of interest - the minimum and maximum price level for the selected time period, the closing and opening prices. Japanese candlesticks. An in-demand tool that reflects the same parameters as the bars, but the visualization of them is more convenient, etc.
You will need software that allows you to customize the platform to make it useful for you personally. With us, you will be able to adjust the charts and indicators to your needs and work with pleasure! Brokerage companies which can offer more flexible trading platforms are usually the brokers who will be able to earn more profits for their clients.
How to make money trading crude oil in the Philippines?
How do I make money trading crude oil in the Philippines? To begin with, you need to have a good understanding of how the international oil market works and the various elements that affect this market. It is very important that you understand the many peculiarities of oil trading before you decide to spend your money.
You need to get a basic understanding of investing in crude oil before you move forward. Crude oil is one of the most traded commodities in the world, and demand for oil is expected to continue growing in the coming years. Oil is produced in different parts of the world, from the Arctic shelves to the African deserts. Not surprisingly, the composition and characteristics of the oil produced vary considerably. In all, there are more than 200 varieties of it in the world.
Among the most popular are:
Brent, a blend of grades produced from North Sea offshore fields.
WTI (West Texas Intermediate) - a grade produced in the state of Texas (US). These grades are available for purchase on our brokerage website.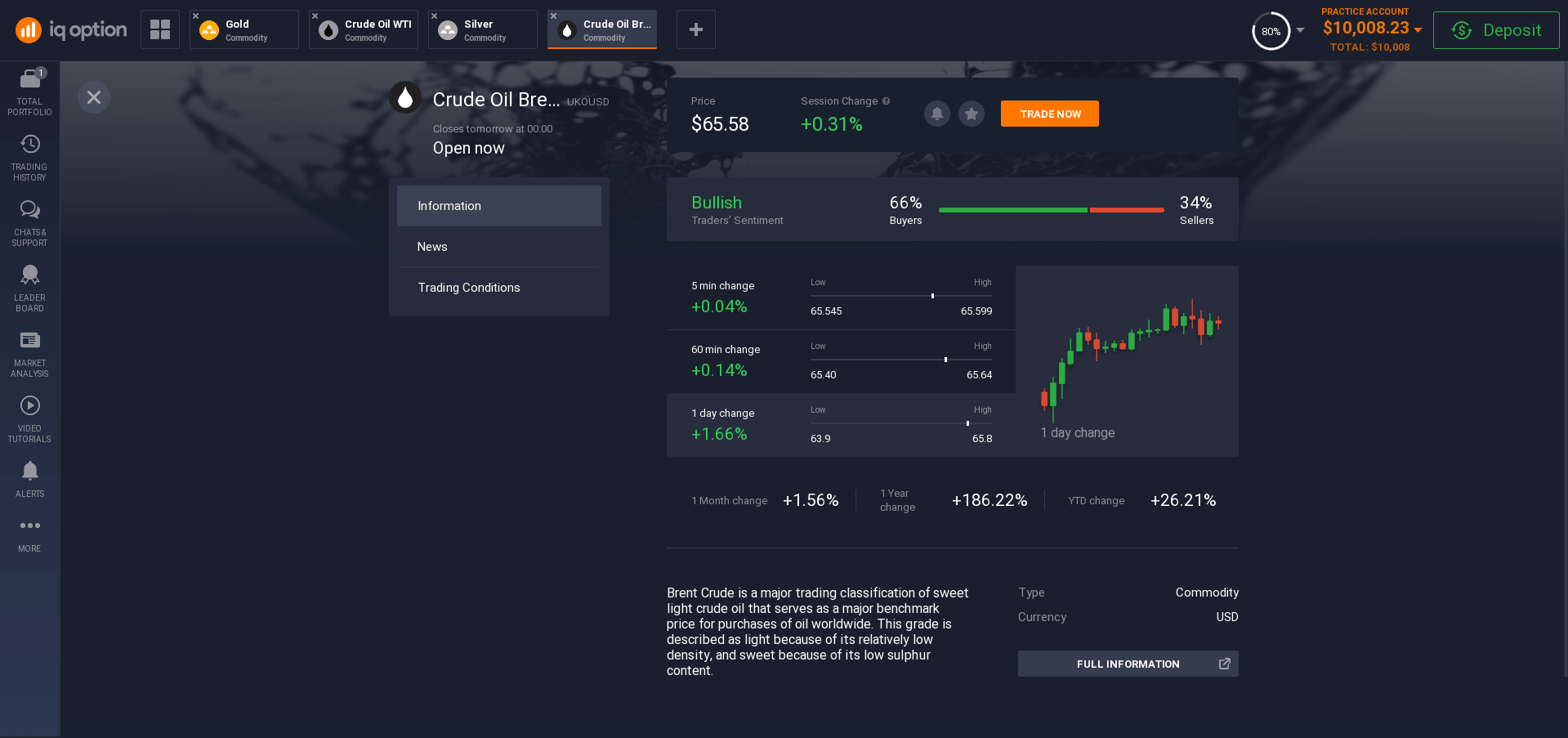 Stock market participants can be divided into 2 large groups. Traders - bidders who buy an asset in order to sell it later on. In other words, speculators who try to profit from price differences. Their main forecasting tool is technical analysis.
Investors - are buyers, who purchase assets for a long term with the purpose of keeping or increasing their capital. Unlike traders, investors aim for long-term profit and give priority to fundamental analysis, disregarding short-term fluctuations of market prices.
Although oil is called "black gold" by many, no one uses it as a means of saving. It is therefore often not an asset of interest to investors. Its price is too dependent on market conditions and does not have a sustainable upward trend in the long term.
As a beginner in this business, you should focus on learning how to make money trading crude oil in the Philippines. There are many approaches to learning how to trade. The first way is through hands-on experience. You can either hire someone who is already an experienced trader, and they will teach you the basics of trading. The other way is to take a training course, which you can find for example on our broker's website, this will allow you to learn the information on your own and gain experience and mistakes. There are over a hundred video tutorials on different topics. But to prevent your mistakes from costing you too much, we suggest you start with a demo account, you have nothing to lose, just try it!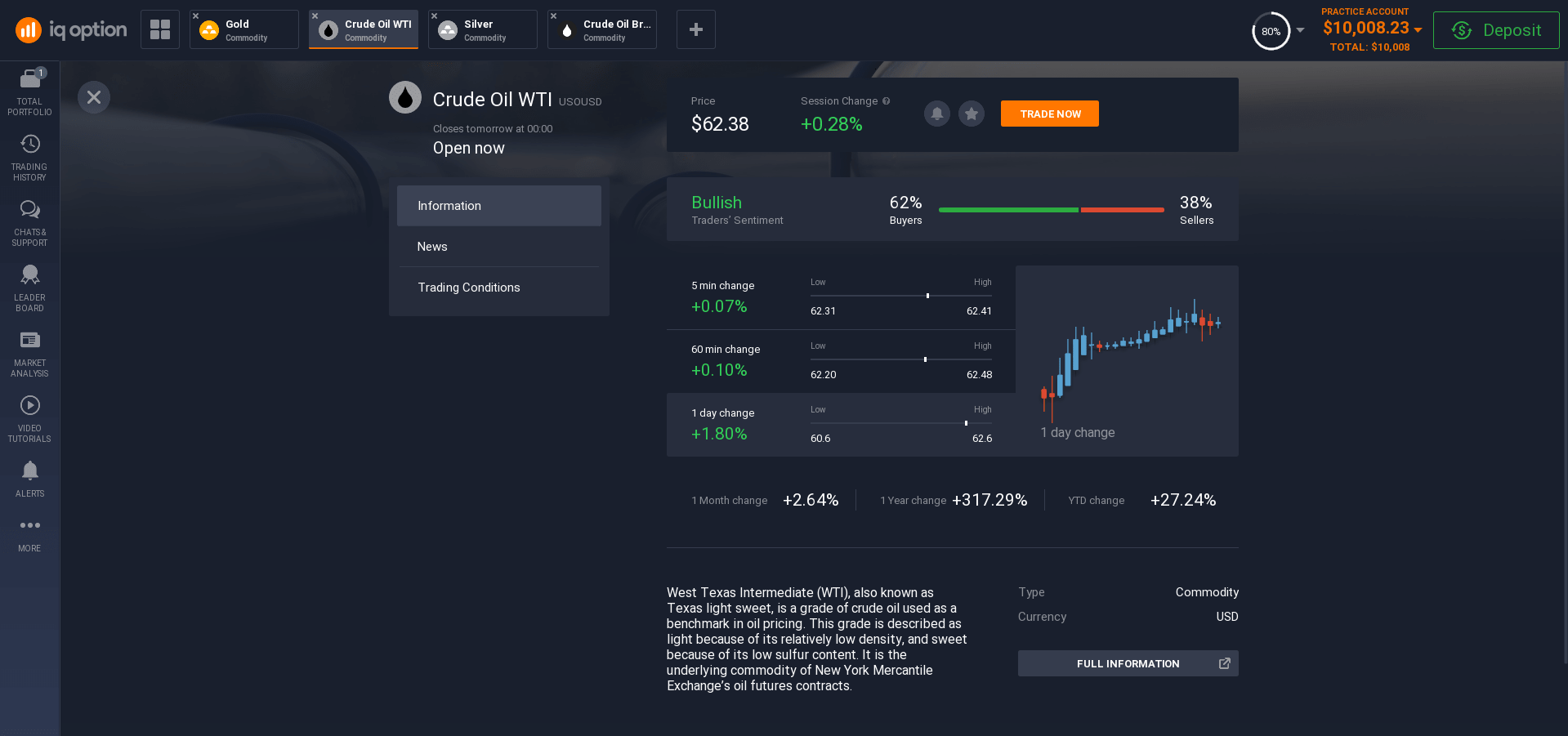 It is rather difficult for individuals to trade barrels of commodities directly. But there is no need: there are many other ways to make money on these commodities on the internet.
Contracts for Difference (or CFDs) are a popular trading method. They do not involve the physical delivery of the commodity. At the time of expiration (expiry of the contract) there is a settlement between the parties to the transaction. In this case, three options are possible:
The price of the underlying is higher than the futures price. In this case, the seller pays the contract holder the price difference.
The price remains at the same level. Both the seller and the buyer stand on their own.

The price of the underlying asset is lower than the futures price. It receives the difference from the buyer.

Oil trading has its own peculiarities:
High volatility. The price of oil is constantly changing, which allows you to make high profits;
Liquidity of the instrument. There are millions of transactions a day on the big exchanges. Therefore, it should not be a problem to sell futures;

Many factors influence the price of oil. It is important for you to follow the industry news and then success will not be long in coming!

How to start crude oil trading in the Philippines?
Once you have found the right crude oil trading platform in the Philippines, you need to open an account. You can do this for free by registering with us. Once registered, you will have access to various features of our platform, including various accounts, indicators, company news, training videos, etc. To determine which account you want to open, consider whether you are ready to invest today, or whether you need to practice? If so, then the demo version of the account is at your service.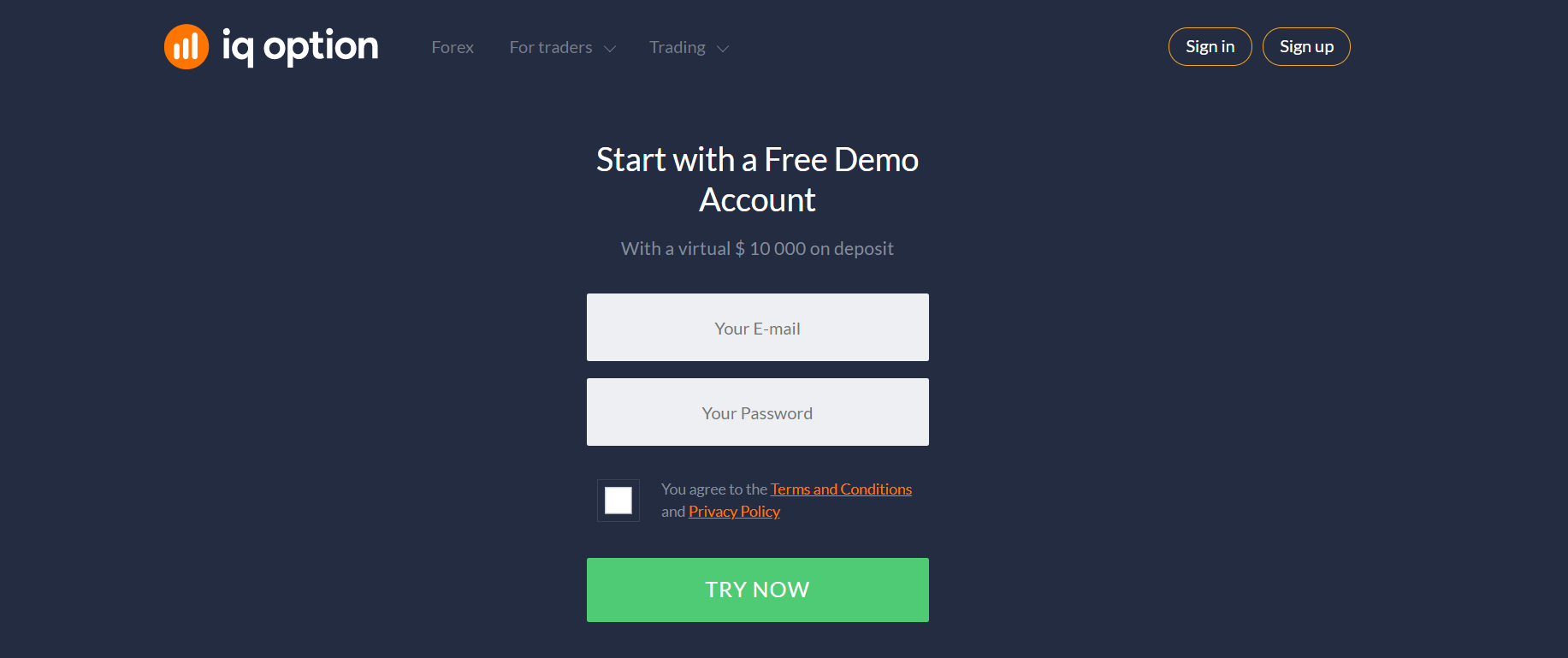 With a demo account, you can evaluate your existing trading strengths and weaknesses, and your own oil trading strategy and method. This is a great way to practice trading techniques without actually depositing real money. You can make sure you are familiar with the platform before you actually use your real money. Study the indicators and charts, try to use them to predict the price and track your results, it is very interesting and will give you priceless experience!
The system will automatically credit your demo account with a fictitious amount of $10000. You can work with these funds as you wish, tracking your results and strategizing for the future. Be sure to do some research into how the market works and its dynamics until you actually start investing cash.
It is the possibility of losing money from an incorrect investment that stops many traders, try a demo account, because you are not risking your money!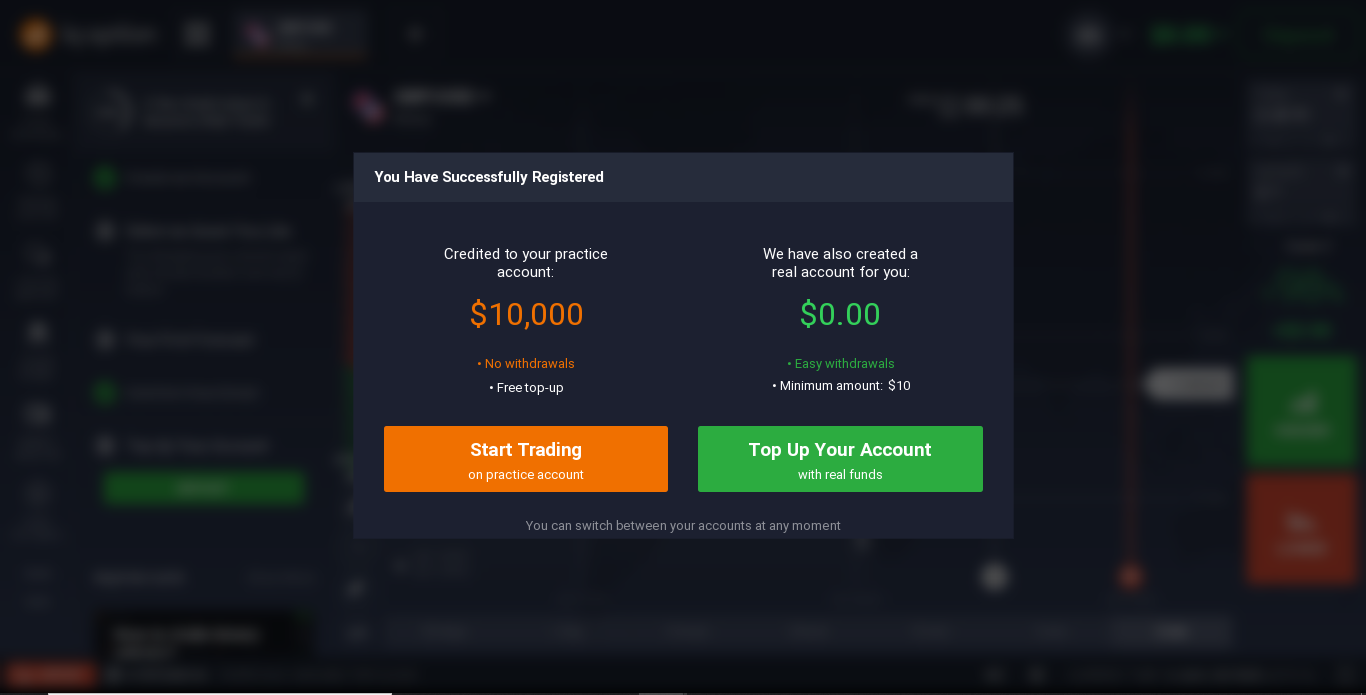 If you are confident in your abilities and ready to start real trading, we suggest you open a real trading account as soon as you register. The minimum amount of cash you need to open an account on our platform is $10. Most potential investors find this amount of investment very convenient to start with.
Once you have an account, you can download our mobile app for easy use. This will give you the same functionality, user-friendly interface, time savings and more profitable trading, because you do not have to wait until your PC is at hand, now the exchange is in your phone!
It is important for a beginning investor to understand that trading at the exchange is not a casino or a lottery, but a meticulous calculation. It is unlikely that a beginning investor will get rich instantly by trading on a stock exchange. If you are just starting out, choose the safest strategy that will not allow you to lose a lot of money. And become an investor only if you have some spare cash and want to try to make even more profit out of it. Good luck!
SIMPLE AND RELIABLE
MONEY WITHDRAWAL