Uniswap is an Ethereum-funded project that acts as an alternative to exchanges with a governing body (CEX). The protocol allows ETH and other ERC-20 coins so that you can trade them without an order book. By reading the Uniswap cryptocurrency review, an investor will be able to understand its uniqueness and whether it is suitable for short-term and long-term investments.
What Uniswap is in simple terms
The decentralised exchange has its cryptocurrency, Uniswap. It is a native token generated in the Ethereum blockchain. It's standard: ERC-20. The coin is fractured to 18 decimal places.
UNI is a management token that acts as a voice and allows investors to influence the development of the system. Its creation ensured shared ownership of the community and an independent project. A quorum was assembled with this voting power, and the grant system proposal was accepted. As a result, the developers expect to manage the treasury and fund various technical experiments effectively in the future.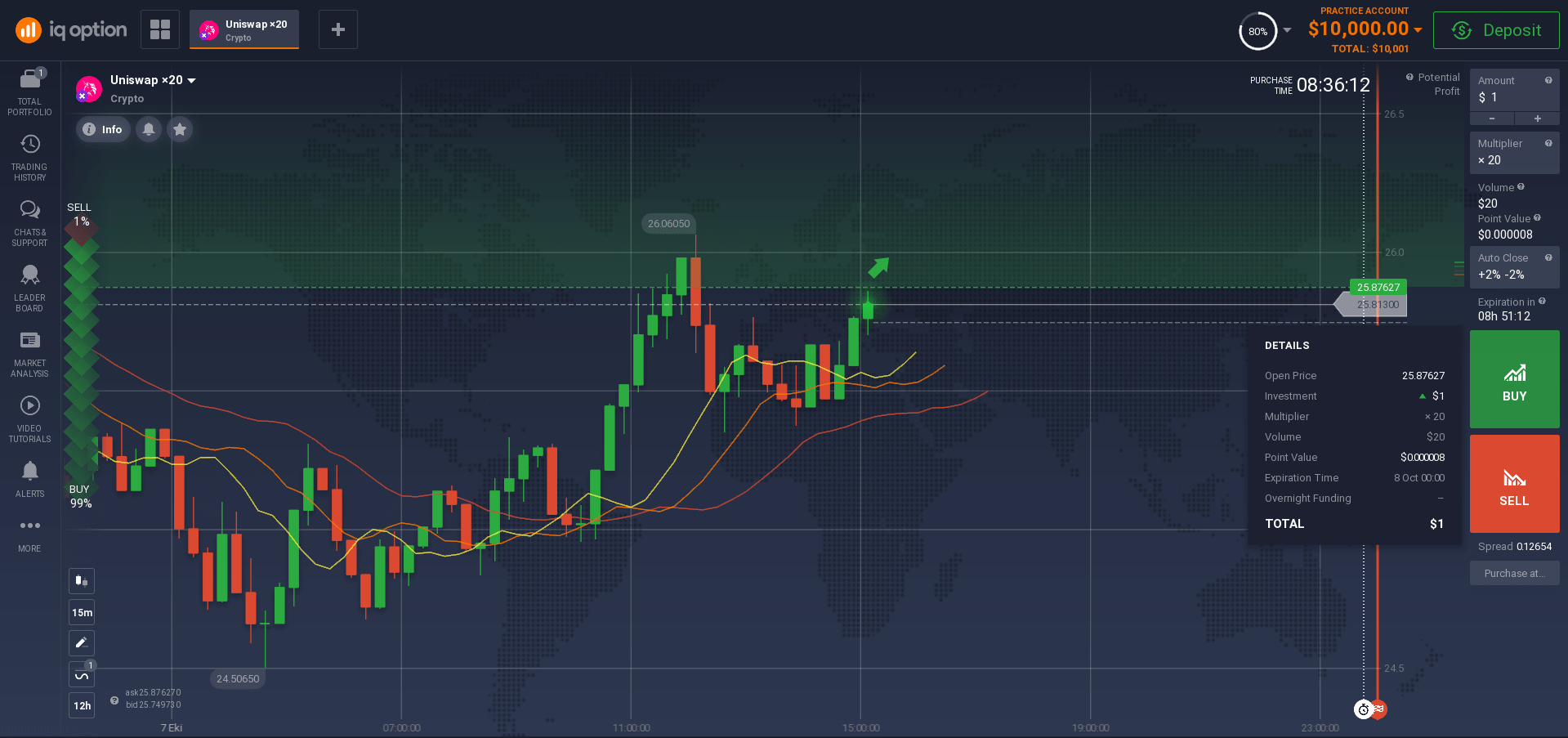 Ethereum founder Vitalik Buterin believes that UNI can be a minimalist alternative to Chainlink, a price oracle token needed to develop the field of decentralised finance.
History of Uniswap
If you want to buy Uniswap, we advise you to research everything about cryptocurrency. That is important so that you buy UNI with complete confidence and trust, not like, "That's a crazy shot in the dark, isn't it?"
The idea to launch an automated market maker (AMM) based on the Ethereum blockchain to generate pools of liquidity to trade tokens belongs to developer Hayden Adams.
The protocol was originally to be called Unipeg. It is a union of 2 English words: pegasus + unicorn. But Vitalik Buterin suggested a more sonorous and concise name, which Adams also liked.
The most important stages of the creation:
March 2018. A demo version of the protocol was introduced.
2 November 2018. The launch of DEX took place. The platform had no token of its own, no transaction fees, and the listing of new coins was also free.

April 2019, Paradigm Investment Company held a fundraiser and raised over $1 million for the project, which was needed to update the protocol.

April 2020. Top capitalised cryptocurrency company Coinbase invested 1 million stable coins in the USDC/ETH DEX liquidity pool.

May 2020. A second, updated version of the V2 protocol with improved specifications is released.

July 2020. The exchange confirms its leadership among other DEXs. According to Dune Analytics, 37.2% of all trading on decentralised platforms was conducted through it. Information resource Block reported that the marketplace leads in the number of cryptocurrencies (2,810) by a wide margin ahead of competitor IDEX (1,184 coins).

August 2020. SushiSwap hard fork is conducted, creating a new blockchain. Unique feature: its own native management token trades under the ticker SUSHI. A free distribution was implemented.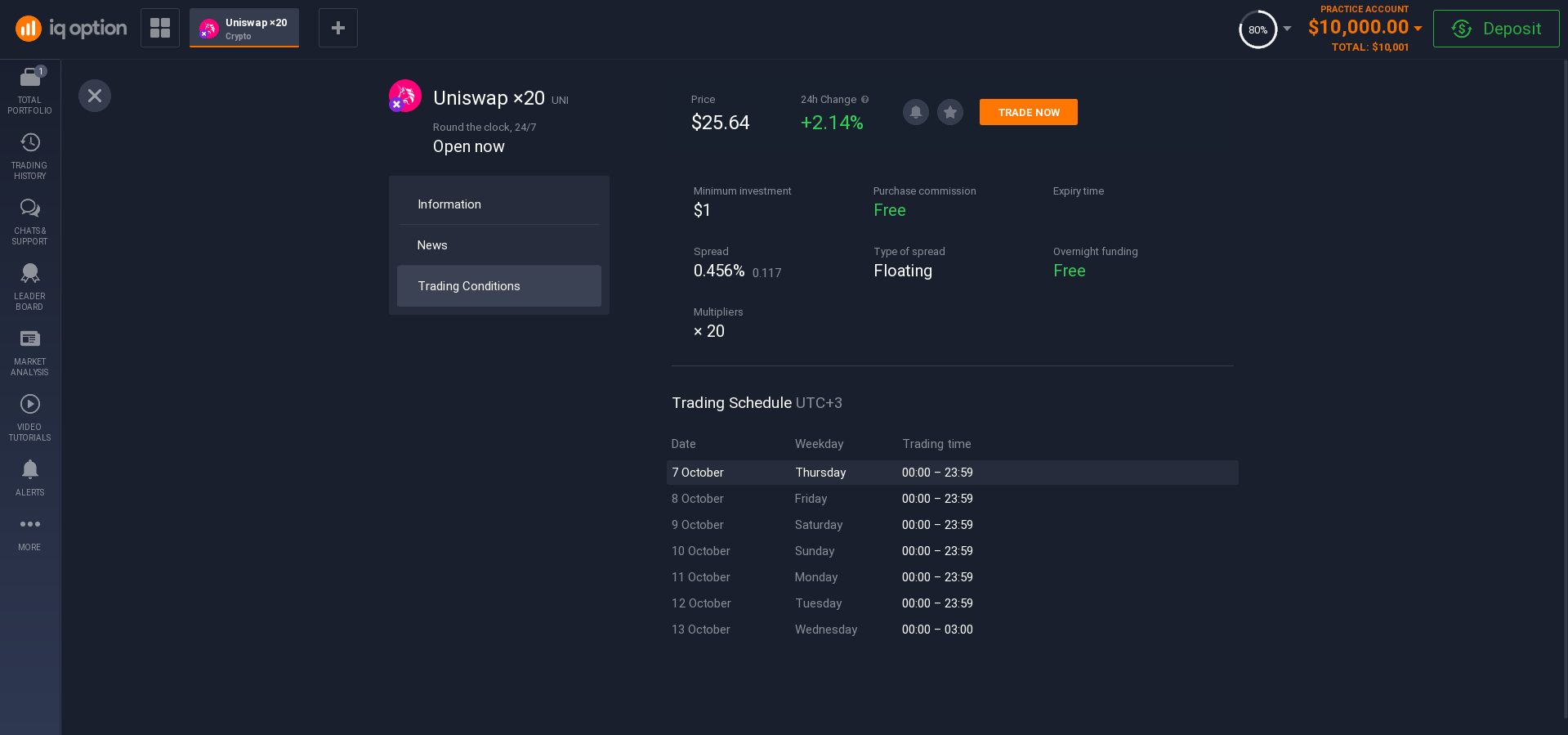 Investors could immediately move liquidity tokens from the original blockchain to the new one and earn income. Therefore, many transferred their coins from Uniswap (about 70%). However, Sushi's liquidity dropped, and depositors returned as the distribution diminished.
16 September 2020, to regain leadership of DEX, UNI's native token was created to manage the network. In addition, it provided shared ownership of the system and the community and gave a voting tool for protocol updates. With this move, trading volume exceeded $425 million and allowed DEX to overtake even Coinbase.
Immediately, 1 billion units of UNI cryptocurrency were generated. Community members immediately received the first 150 million coins (15%): liquidity providers, users and NFT SOCKS token holders. But 430 million (43%) was retained by the Treasury Department to be gradually distributed through grants, funding programmes, and community initiatives. 40% in year 1, 30% in year 2, 20% in year 3 and 10% in year 4.
December 2020. For the first time, a successful ballot was held. The third one, but the previous ones did not get enough quorum. Grant scheme adopted: small projects will be funded first, and in 2021 participants in community development events will receive awards.
May 2021 Updated version of Uniswap V3 launched.

July 2021 Level 2 solution implemented to increase scalability Optimistic Ethereum. As a result, transactions became faster and cheaper.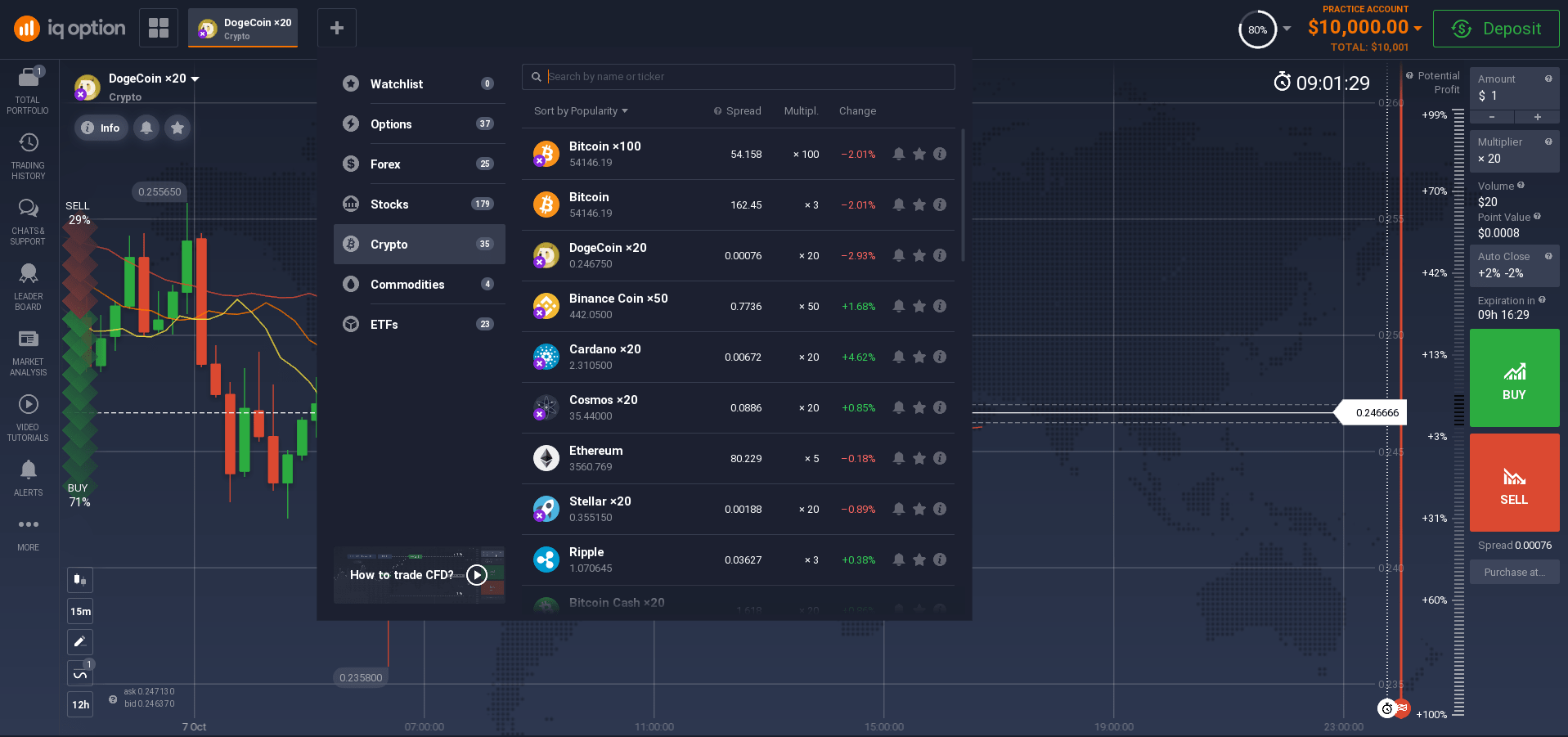 Features of Uniswap
Uniswap is a 100% open, automated peer-to-peer protocol developed on the Ethereum blockchain and designed for cryptocurrency exchange. It is a set of immutable smart contracts and is based on the following principles:
Anti-censorship.
Enhanced security.

Self-service and operation without intermediaries who could restrict access.

Uniswap is essentially a non-custodial DEX exchange. Users retain complete control of their assets and accounts. That is fundamentally different from the centralised CEX venues.
The functionality of DEX has expanded as updates have been introduced. Details are provided in the table:
| | | |
| --- | --- | --- |
| UPDATED VERSIONS | | ADDITIONAL FUNCTIONS AND FEATURES |
| V2 | | 1. Any ERC-20 tokens can be exchanged between clients. |
| | | 2. In the primary contract, Ether is replaced by a 'stolen' version of WETH. But it is also possible to use the classic one via additional tools. |
| | | 3. Router contracts, which optimise various exchange transactions called swaps, have been introduced. |
| | | 4. By using oracles (services that deliver information externally to smart contracts), increased control of quotes is achieved. |
| | | 5. Instant swaps allow the withdrawal of any number of tokens for margin arbitrage trading. |
| | | 6. Full liquidity. Large token providers (LPs) can choose the price range for providing coins. This way, they can concentrate funds in the pools with the highest activity, reducing risk. |
| | | 7. If the price exceeds the limits set by the provider, the liquidity will be removed from the pool automatically. Income in the form of commissions will also stop being paid out. All liquidity will be concentrated in one of the assets. The LP can either change the price range or wait for the conditions to become consistent again. |
| V3 | | 1. Range Limit Orders have been introduced. Liquidity providers can set a range of prices. If the price is higher or lower than the set price, the token will be automatically purchased. |
| | | 2. Liquidity can be set up in 1 pool with different price ranges, overlapping. |
| | | 3. LPs can create pools with 3 different types of commissions: 0.05%, 0.3% and 1%. The developers anticipate a 0.05% fee for Stablecoin pairs, 0.3% for standard ones with Ether, and 1% for unpopular ones with low liquidity. |
All three versions of the V1, V2, V3 protocol run parallel and will exist as long as the Ethereum blockchain works. Thus, users are not required to migrate liquidity to the newer version, but switching to V3 may be more advantageous, as it is the protocol the developers plan to conduct most of the trading in.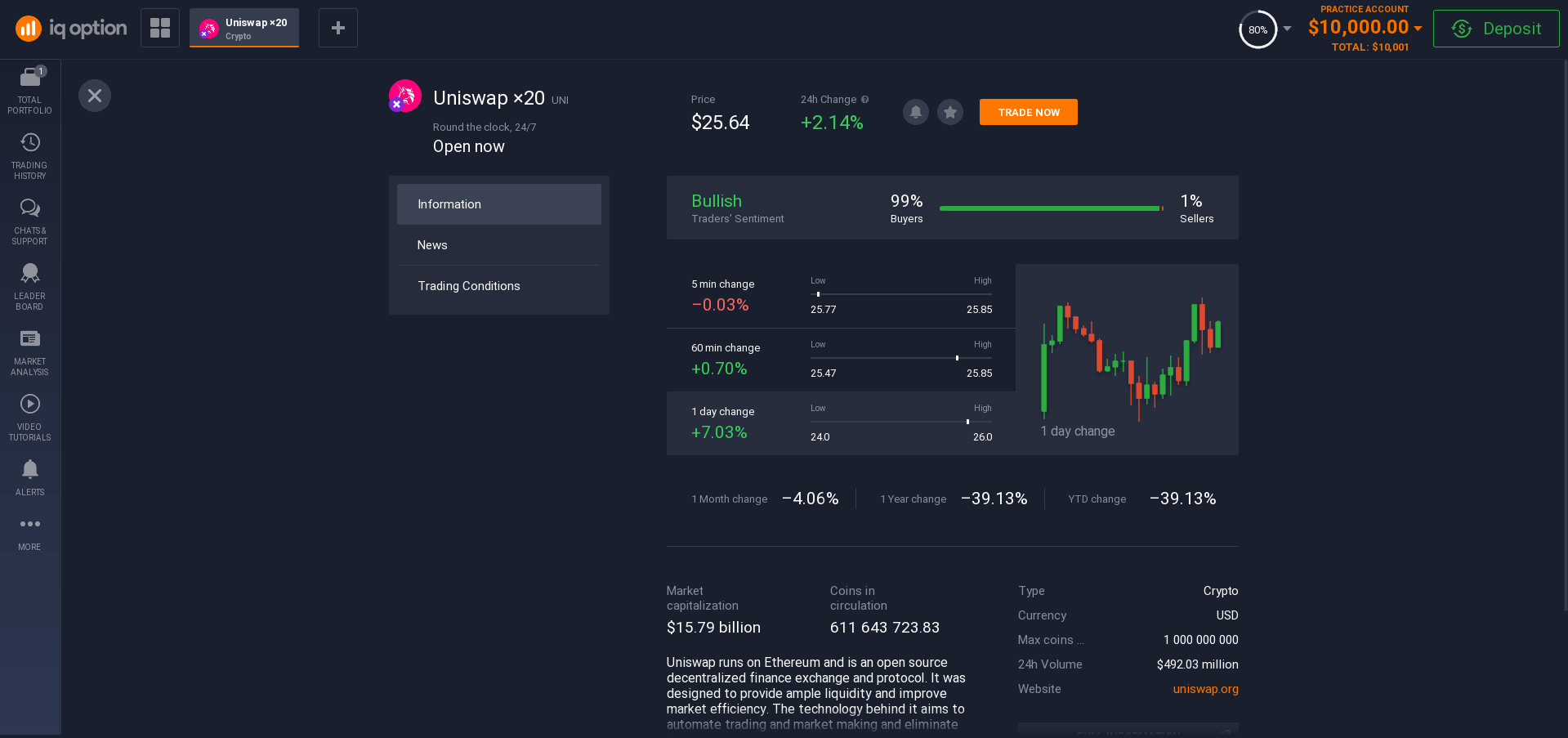 How Uniswap works
The liquidity protocol is based on the AMM algorithm and implemented using Ethereum template smart contracts that define liquidity pools. The latter component is an alternative to an order book and a central governing body. Deciphering basic terms:
A liquidity pool in Uniswap is a trading platform for a specific pair of ERC-20 standard tokens. To start working, the provider (LP) must top up the balance, i.e. top up the initial deposit in each coin. That will set a provisional price for the entire pool. Then, other LPs must make deposits in the current "pool": paired coins at a fixed price.
AMM is an automated market maker built on smart contracts. The latter create liquidity pools to trade tokens through the application of an algorithm.
The "constant product" formula is (x * y) = k. This means that any token transactions must not change the product (k) of the reserve balance of the traded pair (x and y). Essentially, the formula considers the number of coins in the pool and determines their price. Each trade is recalculated, k (constant) remains unchanged, and the value of the x and y tokens is adjusted.
Liquidity coins are unique assets generated each time an LP contributes to the pool. Therefore, their number is proportional to the investment.
When a trader in a particular pool buys one token for another, it generates a new market value for the assets. So if you buy UNI, you are already affecting its value.
LP optimisers
A new type of service has emerged with the launch of the updated V3 protocol, which allows you to set a price range for liquidity providers. In addition, they engage in an automated rebalancing of users' positions allocating their capitals.
LP optimisers can help to make 100% use of funds invested in pools and maximise returns.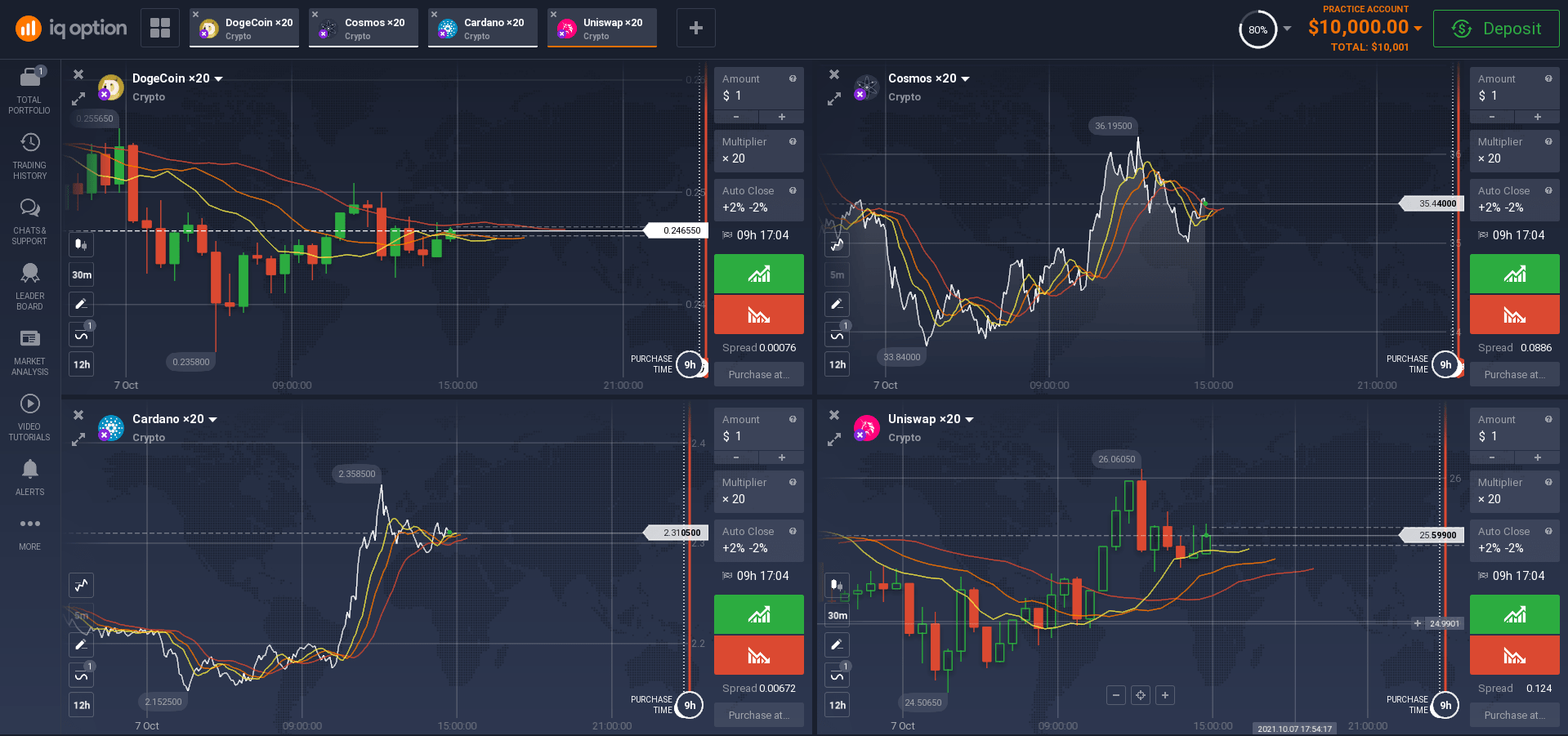 Ways of obtaining UNI
So, if you want to buy Uniswap in the Philippines or invest in Uniswap, there are several ways. Token holders are not available for classic PoW mining using farms, but they can profit by acting as a liquidity provider. You can also buy cryptocurrency through an exchange or exchanger.
1. UNI mining.
That is not coin mining in the classic sense. Liquidity mining is based on the principle that any user can become an LP, place their crypto coins in a pool by locking them up for a specific time and receive commissions for doing so. DEX needs the deposit to keep it running and allow investors, traders to make trades.
You can also make a profit by supplying liquidity. That is an effective way to generate passive income. In addition, it is worth taking advantage of the earning tools offered by exchanges or becoming a trader, an investor.
2. Buy on an exchange or through an exchange.
Tokens are traded on all popular centralised platforms such as Binance.
Third-party sites allow exchanging fiat currencies or crypto-assets for UNI coins. This method is less secure, but you can use popular e-wallets, payment services and bank cards to purchase.
3. Trading or investing.
If you want to earn smart money, you can invest in Uniswap in the Philippines. The price of the token is significantly influenced by external factors and updates and changes within the system. Its rate is highly volatile, which makes it attractive to traders. Slot trading is available to users on most exchanges, and many platforms also allow for leveraged trades - CFDs.
CFDs are short for Contract for Difference and are simple, inexpensive contracts that allow you to trade a wide range of financial instruments by speculating on the difference in the value of the underlying trading instrument or security. A CFD transaction lasts from when it is entered into until it is closed.
What are the benefits of trading CFDs?
CFDs allow you to trade in both market directions, i.e. long and short positions, and profit even in bear markets.
By using margin requirements and leverage, you only have to trade a fraction of the value of the underlying instrument, allowing you to trade with more capital than you have in your account, multiplying the results of your trades (both positive and negative).
Trading contracts for difference means trading contracts for price difference: making a profit or loss is based on the difference between the buying and selling price of the underlying trading instrument multiplied by the number of contracts for the difference involved in the trade.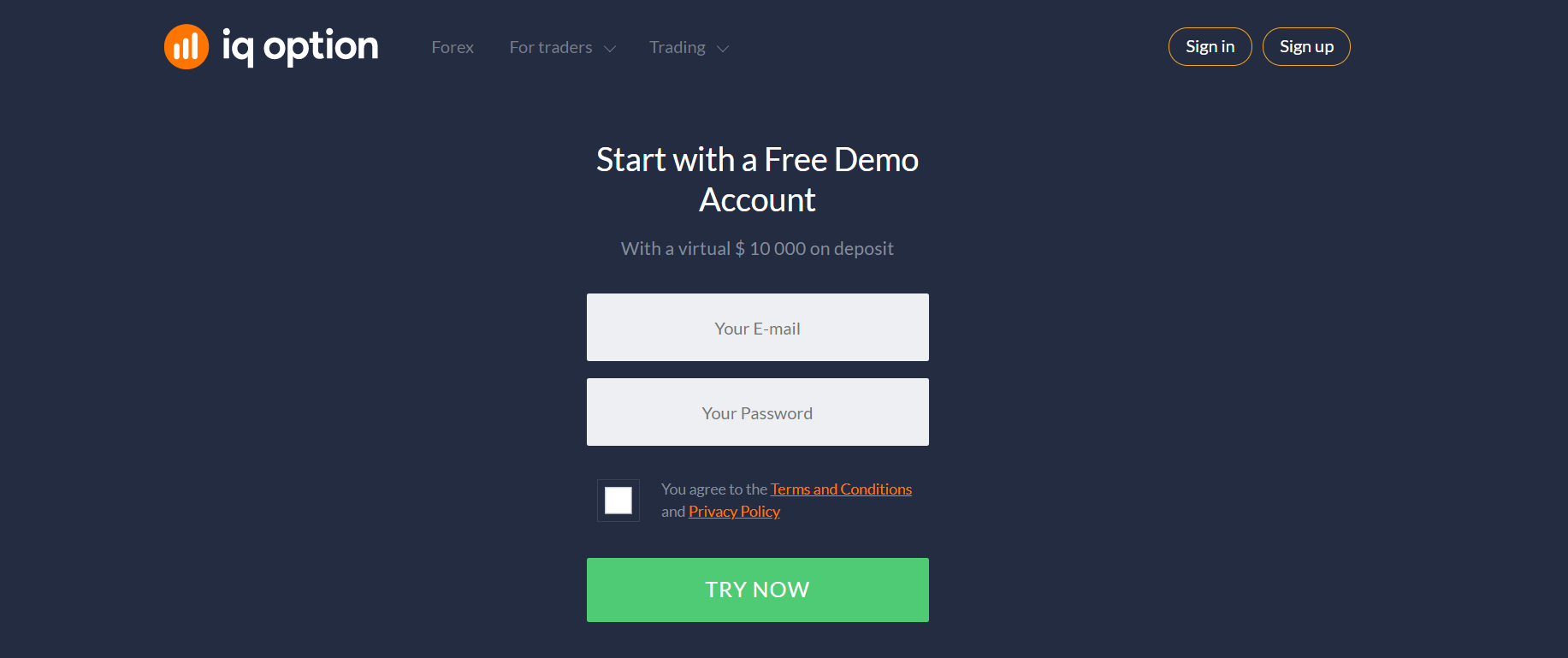 Is Uniswap worth buying in 2021?
The project is developing rapidly: a new version of the V3 protocol has been launched with a wide range of additional tools for traders, investors, and a solution for increasing network capacity has been implemented. Ongoing updates are providing the prerequisites for the digital currency's price to rise. Many crypto investors are confident that Uniswap will be able to retain its leadership in DEX, and the coin will increase its price by 3+ times in the future.
SIMPLE AND RELIABLE
MONEY WITHDRAWAL
GENERAL RISK WARNING:
The financial services provided by this website carry a high level of risk and can result in the loss of all your funds. You should never invest money that you cannot afford to lose