Ripple is the name of a company and a cryptocurrency remittance network, while XRP is already a full-fledged crypto, designed to work in this network and consistently rank among the top five largest cryptocurrencies by capitalization. But for many people who do not understand the intricacies of financial systems and transactions, Ripple and XRP are synonymous, and when they come across either word, they think of cryptocurrency in the first place.
So what is XRP cryptocurrency? First of all, its difference from other digital currencies is that it was created to serve financial transactions and therefore is aimed at the market of banking and financial services. The idea is that Ripple serves as a trusted agent between the two parties to a transaction, because the network can quickly confirm that the exchange went correctly. Ripple can facilitate exchanges for various government currencies, cryptocurrencies such as bitcoins, and even commodities such as gold.
The original money transfer platform known as RipplePay was created by software developer Ryan Fugger in 2004. It took on its modern form much later when the XRP Ledger consensual ledger was launched in 2012. The purpose of its creation was nothing less than to improve or even replace SWIFT, the main system used for international transactions. Ripple essentially aims to provide an efficient system for the direct transfer of money that is done in real time, but is also cheaper, safer and more transparent than other transfer systems used by traditional financial institutions. Each time users make a transaction using the network, a small amount of XRP cryptocurrency is deducted as a commission. XRP, while a domestic currency, is independent of the company that issued it.
Such purpose-specific cryptocurrency Ripple works somewhat differently from other digital currencies. Instead of traditional blockchain mining based on settlement, which is absent here, XRP uses a consensus mechanism passing through a group of servers to validate transactions. Ripple crypto has already been pre-mined, so to speak. Initially, 100 billion XRP tokens were created and can only be bought as they are published.
How to Buy Ripple (XRP)
XRP is a full-fledged cryptocurrency that can not only be invested in, but also used to exchange into other currencies and to pay with it for financial transactions in the Ripple network. If we talk about the risks, they are associated primarily with the presence of an impressive amount of pre-mined digital currency, which raises concerns that the mass can be released at the same time and instantly devalue XRP crypto. In any case, the main rule of any risky investment applies here: invest as much money as you can afford to lose.
To buy XRP, first you need an online wallet, you can choose any wallet that supports this cryptocurrency. Register and make a wallet. You will be able to store your digital currency in it.
A more reliable and convenient way to buy Ripple in Philippines is through an exchange. You choose a more popular and trusted exchange and go through the registration process to protect your data and funds. Then proceed to purchase. You can pay for XRP with any currency the exchange supports.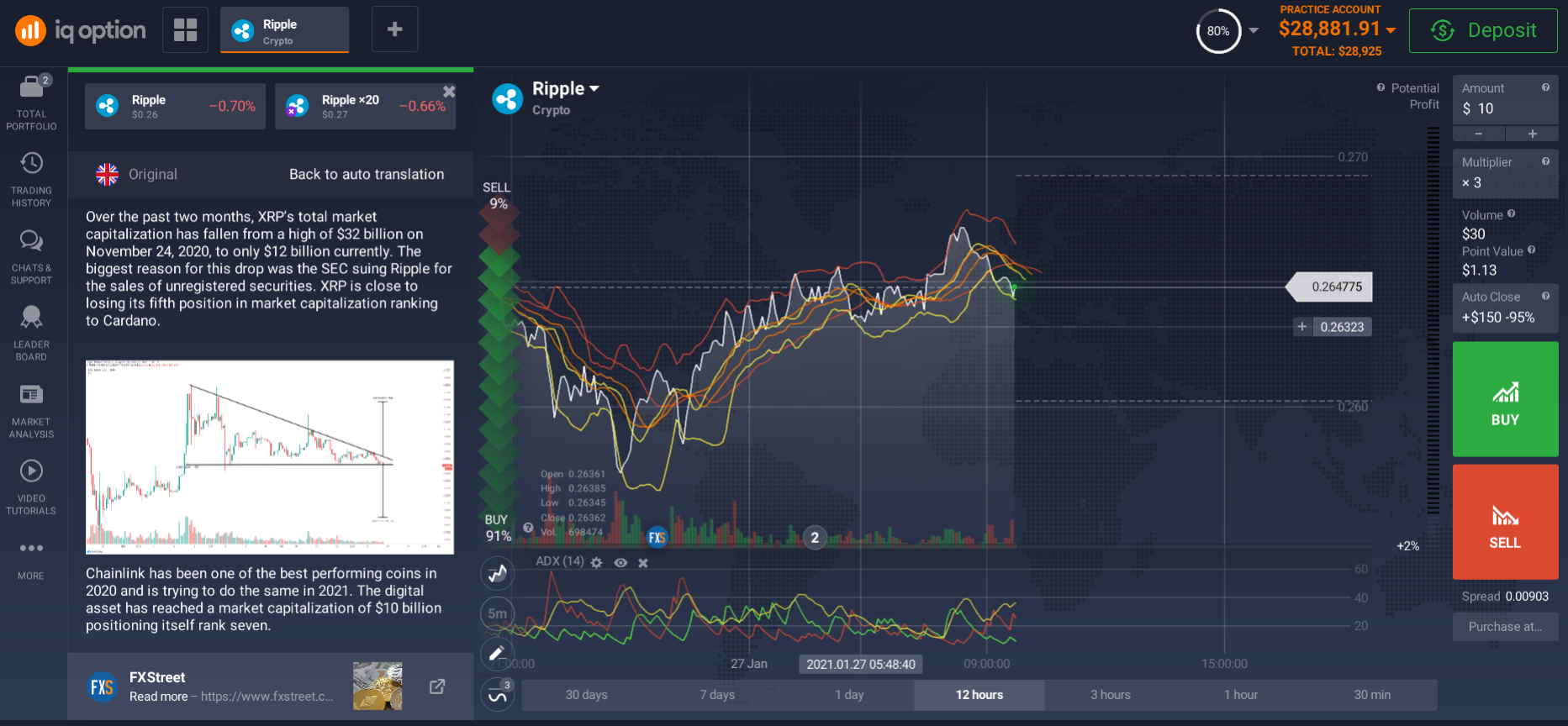 Another way to purchase XRP, using online exchanges, is the fastest way. Find a licensed currency exchanger and after reading the fees, make the exchange. There is no need to register at the online exchanger, this allows you to get the desired cryptocurrency faster.
Among the main disadvantages of exchangers are relatively low security and often a small reserve of funds in the cryptocurrency. Also, some exchangers charge high service fees. These disadvantages limit the use of exchangers for regular or frequent payments, but if you need to buy a small amount of XRP one time, an exchanger is the best choice.
How to invest in Ripple (XRP)
When deciding to invest in cryptocurrency, always remember that it can be risky. Never invest more than you can afford to lose.
What is investing? Investing is the process of investing money in order to further profit. The idea is that if you want to invest in Ripple in Philippines, you buy this digital currency and hold it for a large amount of time, waiting for its price to increase by more than 5 times, then sell it and get the difference in price. This process will take a very long time, but the result is worth the long wait.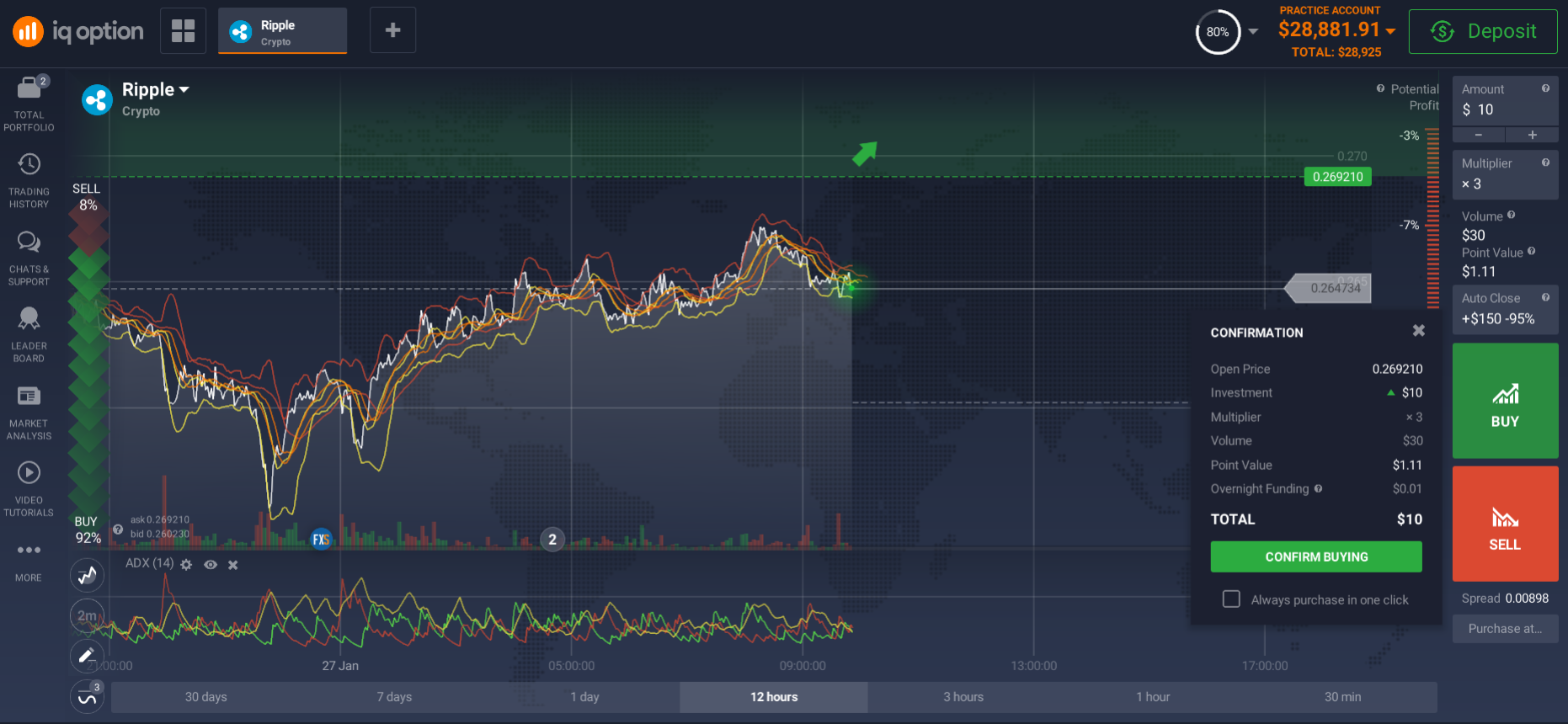 XRP trading platform
A trading platform is the software used to trade: opening, closing, and managing market positions through a financial intermediary such as an online broker.
There are several important points:
Trading platforms are the software tools used to manage and execute market positions.
Platforms range from basic order entry screens for novice investors to sophisticated tool sets with real-time quotes and charts for experienced traders.

Traders and investors must consider many factors and make trade-offs when choosing a trading platform.

Trading platform should have educational materials in the form of articles and training videos. Also provide access to the news information.

The trading platform should provide all types of financial instruments for convenient and profitable trade.

How to start investing in Ripple (XRP), using the trading platform
First of all, you need to choose a suitable online platform. It should be easy and clear to use, as well as provide access to your portfolio at any time you need. There are programs that can be installed on your computer or mobile application for this purpose.
In order to choose a good platform, you need to make sure that it is licensed and has already proven itself among other traders.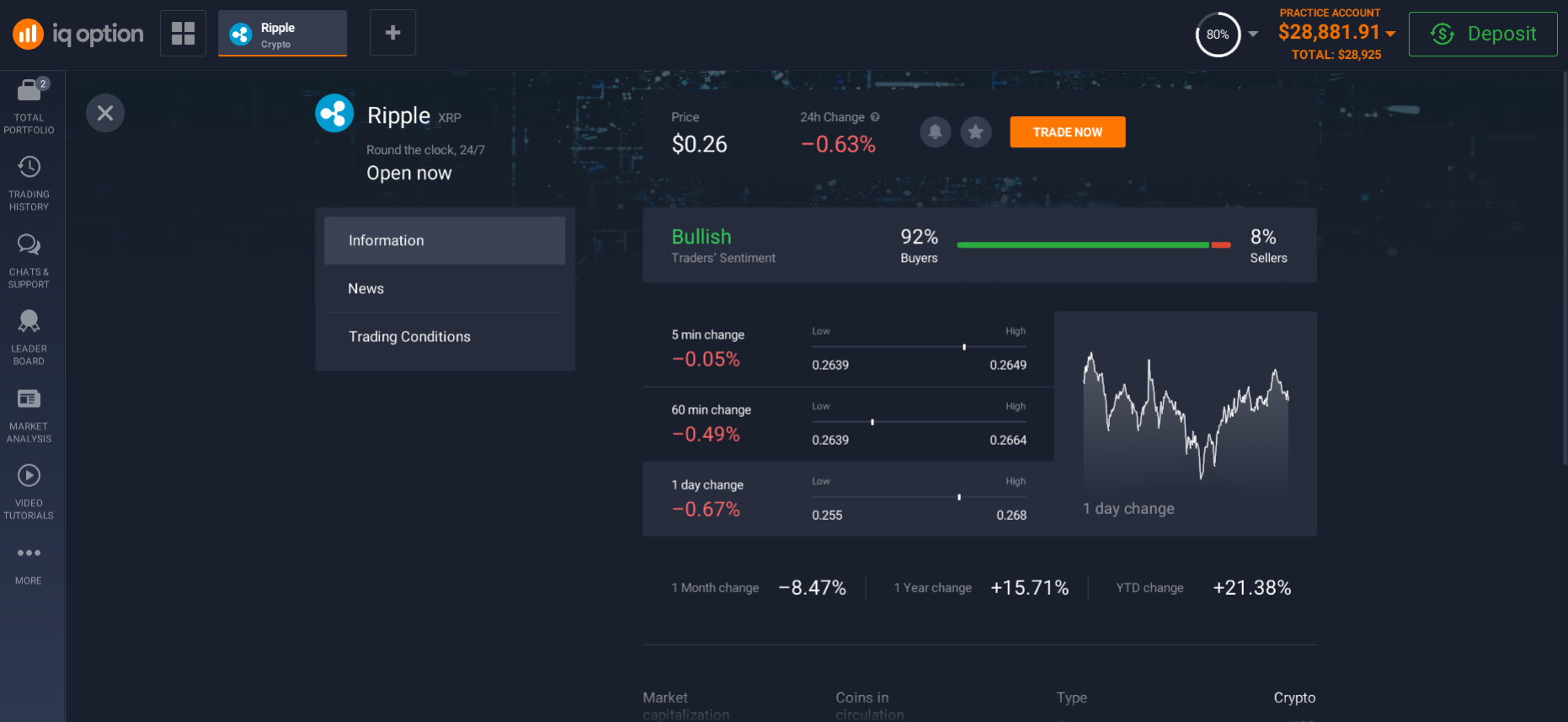 How to register
The registration process is accessible and similar on all platforms. You have to give your email address and make up a password, then fill in the required fields with your personal data. Also, some online brokers may ask for scans of some documents to confirm your age.
How to open a demo account
Demo account is a training account, where you can get acquainted with the functionality of the platform and work out strategies, without depositing your own funds, because the online broker provides fictional funds for your training.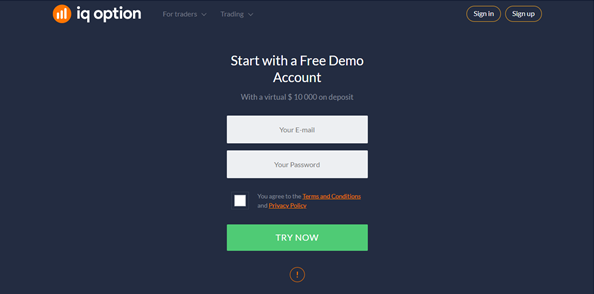 How to open a real account
When you are sure you are ready to start trading you can open a live account. To do so, click on the "Live Account" menu item. In order to start trading, you must make a minimum deposit.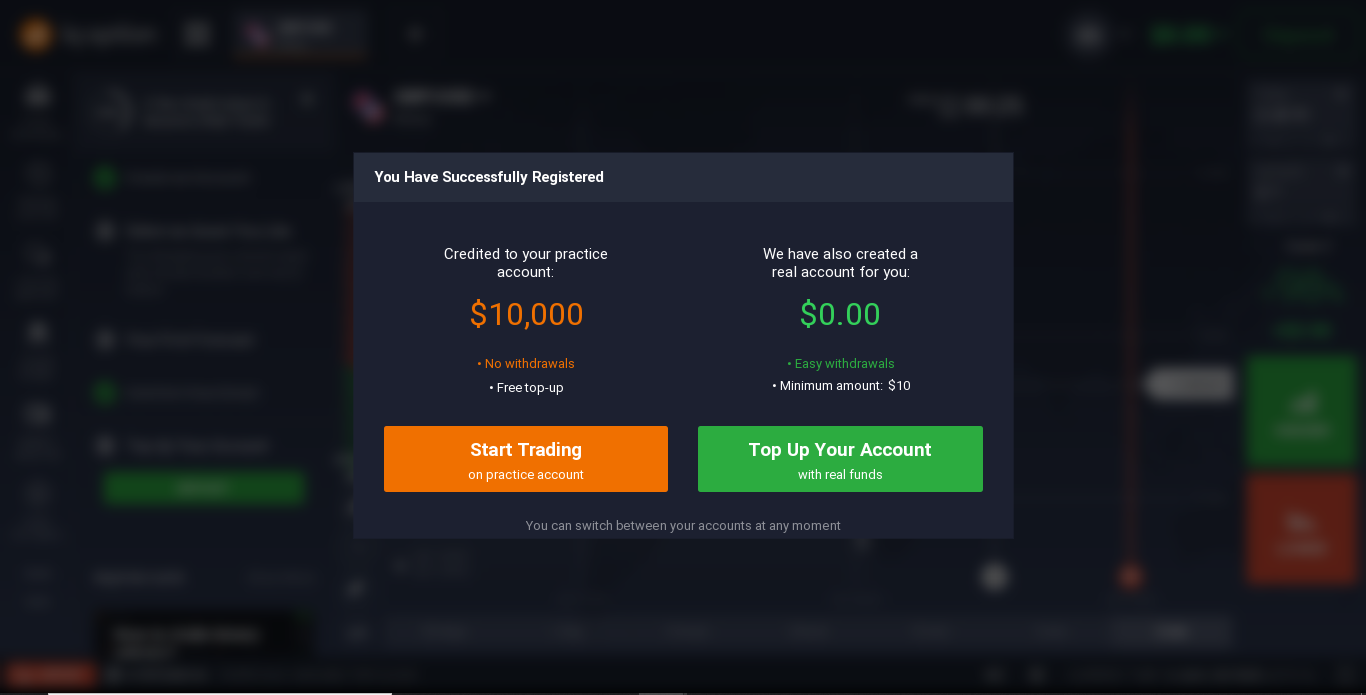 How to make a deposit
When you open the real account the system will open the window, where you should specify the resource from which you want to deposit and the sum.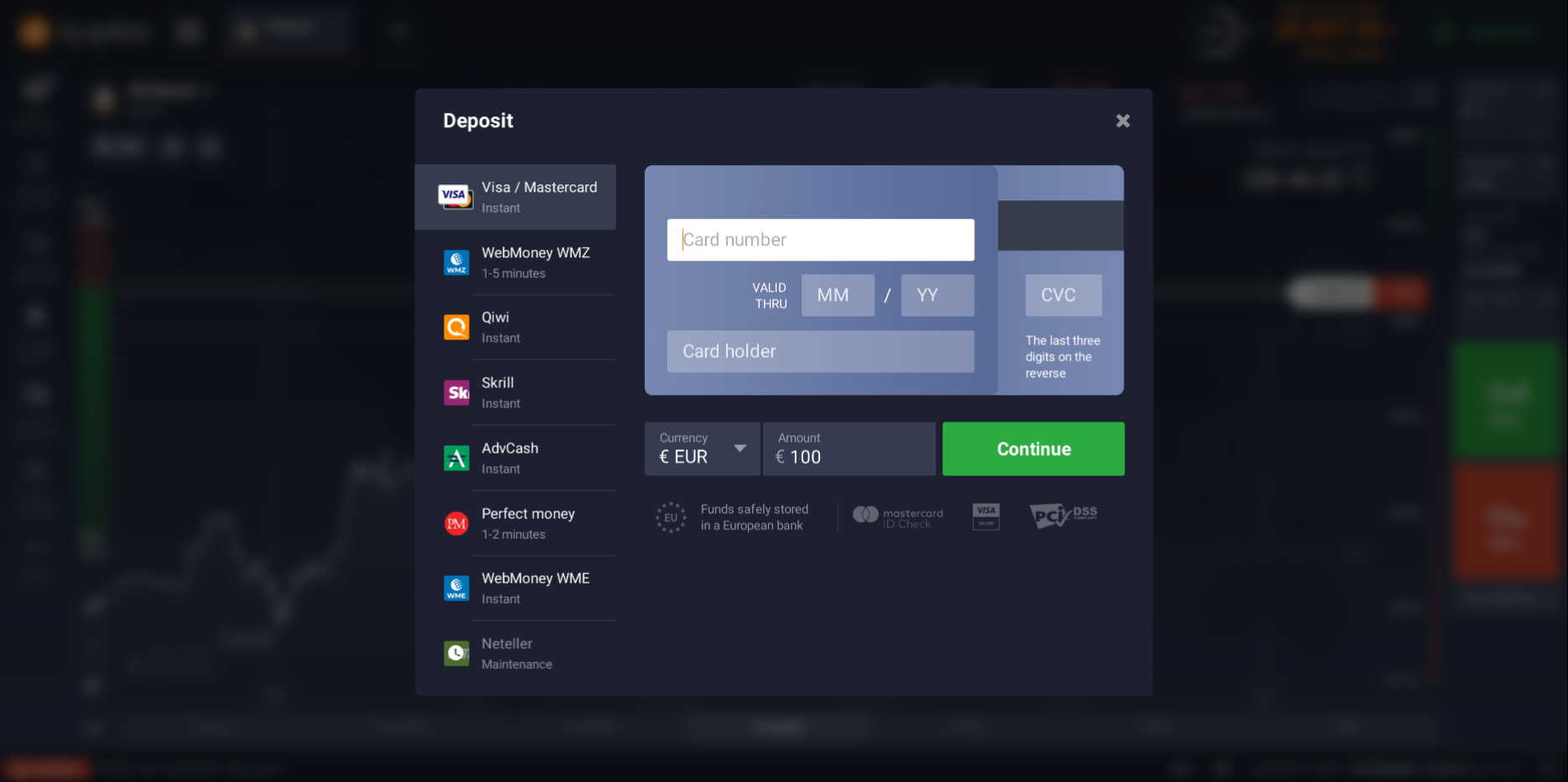 Minimal deposit amount
On different platforms, the amount is different, it varies from 10 dollars to 1000 dollars. You should not try to start with a huge amount at once, start with a small amount and gradually increase your capital. This will allow you to minimize your losses.
How to withdraw money
You can withdraw money with the help of any payment systems and bank transfers. Carefully read the charges.
Security of investments in XRP
Ripple has grown tremendously in value over the past few years, but there is much room for further improvement and growth. XRP now ranks 3rd among all digital currencies, only ahead of Bitcoin and Etherium. Analysts say that in the future the price of XRP will rise, which is a good signal to start investing.
Also, on the trading platform, you can be confident in the safety of your transactions, both short-term and long-term.
During the short-term deals, using the market analysis, you can be 95% sure which way the price will move. In order to do that, you need to be aware of analysis tools, such as indicators.
Indicators are graphs based on the functional dependency of price movement, which help to predict the soonest change in the direction of price movement.
You should not forget about news data concerning both the digital currency itself and the company that owns it. Positive news and rumors are usually accompanied by an upward jump in price, and negative news by a downward jump. This allows you to analyze the situation and take the right action (buy or sell) at the right time.
FREQUENTLY ASKED QUESTIONS:
Can you buy XRP?
Buying XRP is publicly available in all countries, all you need is access to the Internet.
Is XRP a good buy?
With XRP, you can invest not only for the long term but also participate in short term transactions, it is definitely a very profitable purchase of digital currency, as well as it is important to consider the fact that the price of it is only increasing.
Is XRP a good long-term investment?
If you have good patience and plenty of time, you can invest in XRP long-term, but at the moment many raiders prefer short-term deals that bring daily profits. Especially when you consider that the more cryptocurrency in circulation, the more it is valued and its price starts to rise.
Where can I buy Ripple?
You can buy XRP on an exchange or with the help of online exchangers, as the digital currency has no tangible body, you will not be able to buy it in a bank. All you need to do is to use the internet.
How do I buy Ripple with a credit card?
You only need to give your credit card data and the amount, as well as specify the number of your online wallet, where the digital currency of your choice will go.
How to buy XRP in the Philippines?
Buying XRP is the same in all countries, only the commission will differ, at different sources.
SIMPLE AND RELIABLE
MONEY WITHDRAWAL