What is IOTA (MIOTA)?
IOTA (Iota) is both a cryptocurrency and a platform for the Internet of Things (IoT). IoT is a network where users are not people, but all kinds of devices connected to the World Wide Web: from a smart refrigerator to machine tools in a factory. IOTA is characterized by the following features:
transactions are carried out without commissions;
the network can scale infinitely;
you cannot mine cryptocurrency;
platform participants can be combined into separate clusters, without connection to the underlying source blockchain;
you can safely exchange messages;
offline transactions: the IOTA system performs instant micropayments in the amount of 1 coin, which is impossible on other platforms;
there are no traditional blocks: the stability of the system directly depends on the number of users.
All described features are fundamentally important for the IoT. Therefore, IOTA is perfect for connecting millions of different smart devices into a single data exchange network.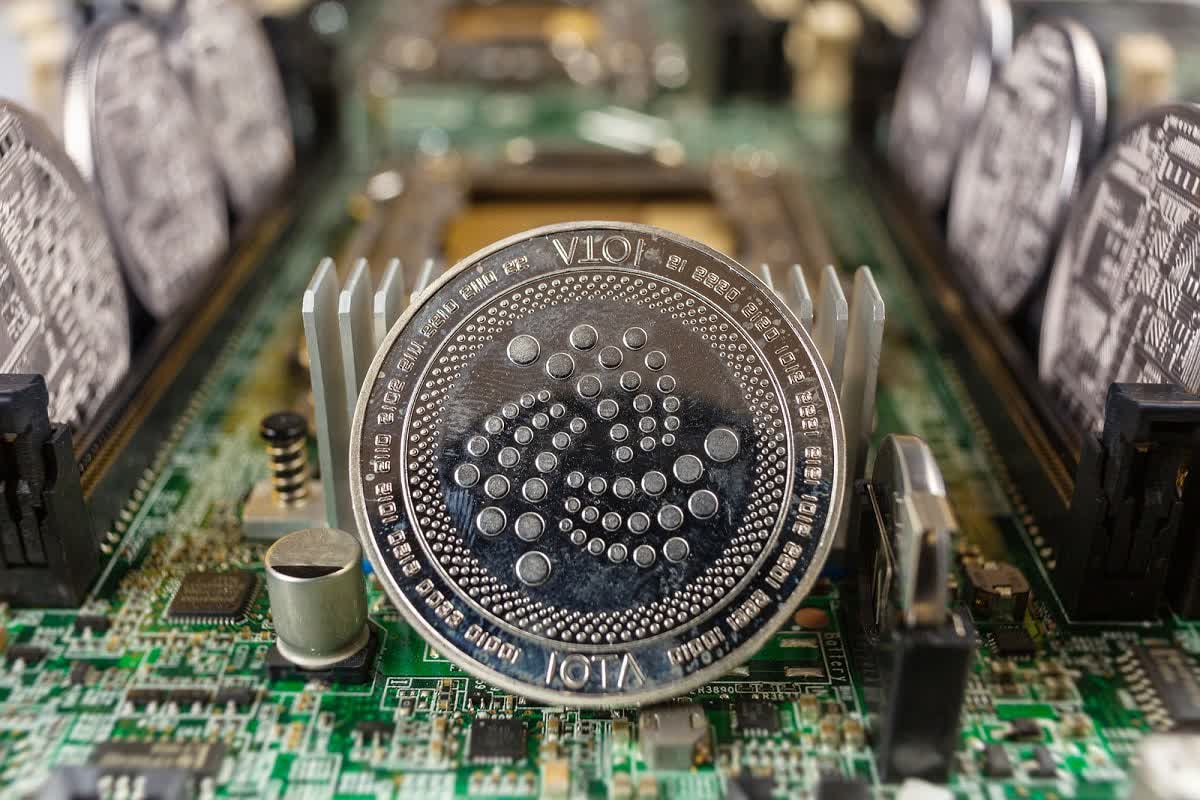 How does IOTA work?
Unlike blockchain-based cryptocurrencies, IOTA has proposed a different data structure called Tangle. It stores and manages numeric representations uniquely, allowing IOTA to overcome the scalability issue of Bitcoin by removing the topographic hurdles and typical limitations associated with using the "traditional" blockchain.
IOTA transactions are validated using Tangle, a decentralized acyclic graph (DAG). DAG is a new mathematical concept with good promise for blockchain applications.
While some other blockchains can be considered using DAGs, they do not have the same parallel system that is used by IOTA.
Unlike other blockchains, network transactions in Tangle can be processed simultaneously - they do not have to follow a sequential order in which unconfirmed transactions are stored in a queue. In addition, IOTA has been designed in such a way that as new nodes are added to the Tangle, the network becomes more efficient and secure.
It is believed that the IOTA system will be cheaper, more efficient and less energy intensive than traditional blockchain networks, since Tangle does not require full-fledged nodes with miners to operate.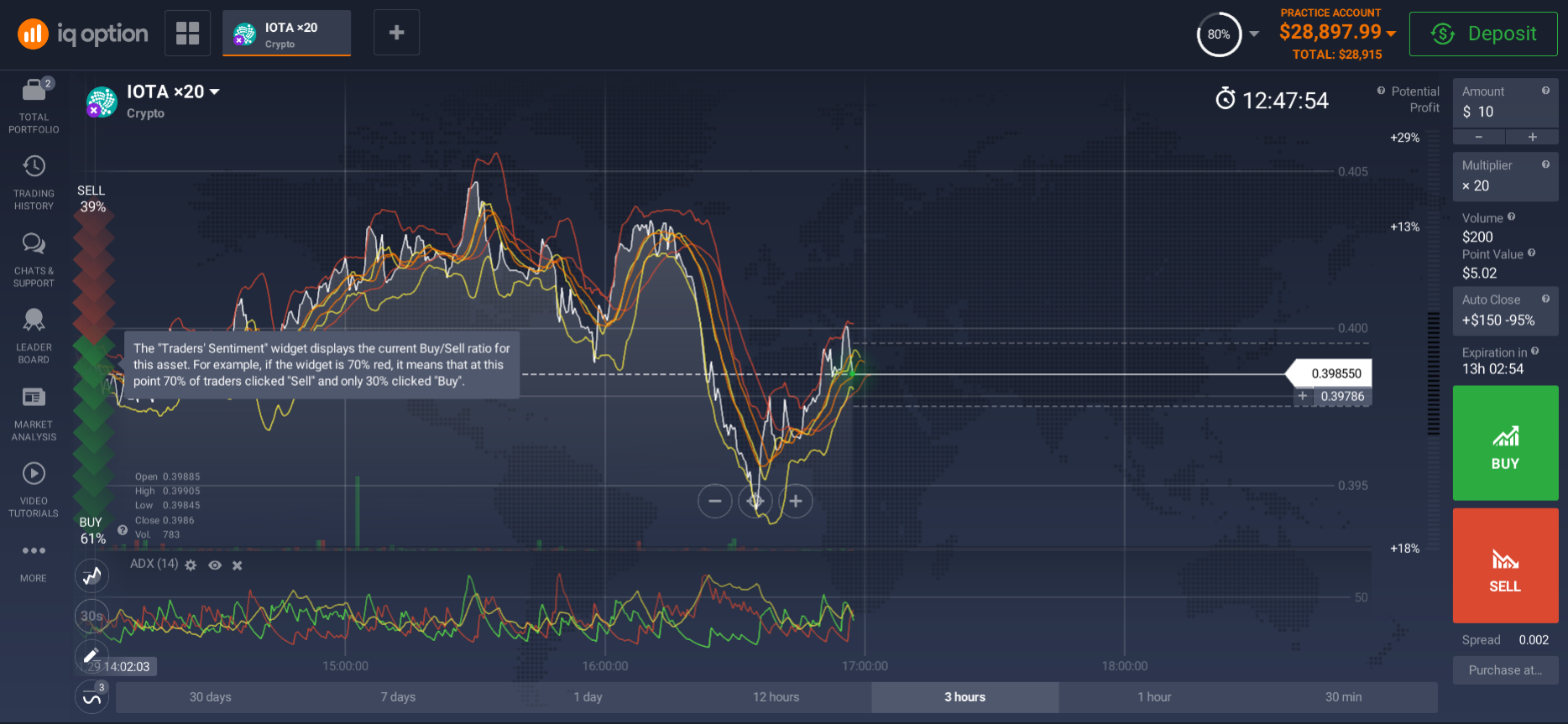 Who Created IOTA? History of IOTA
IOTA was created through the efforts of David Sonstebo, Dominik Shiner, Dr. Sergei Popov and Serge Ivancheglo in 2015. It was conceived as a specialized peer-to-peer distributed ledger, whose primary goal was (and remains) the democratization and development of the Internet of Things (IoT).
The IOTA network and its Tangle technology have been designed to securely process payments and messaging without transaction fees, regardless of the size of the transaction. Another advantage of this network is that the verification process is almost instantaneous. In theory, the system can check an unlimited number of transactions per second.
In 2017, the first IOTA investors donated 5% of the total token supply to continue the development of the project and create what later became the IOTA Foundation. Formally established in 2018, the IOTA Foundation is dedicated to promoting research, development and training, and standardizing IOTA technology.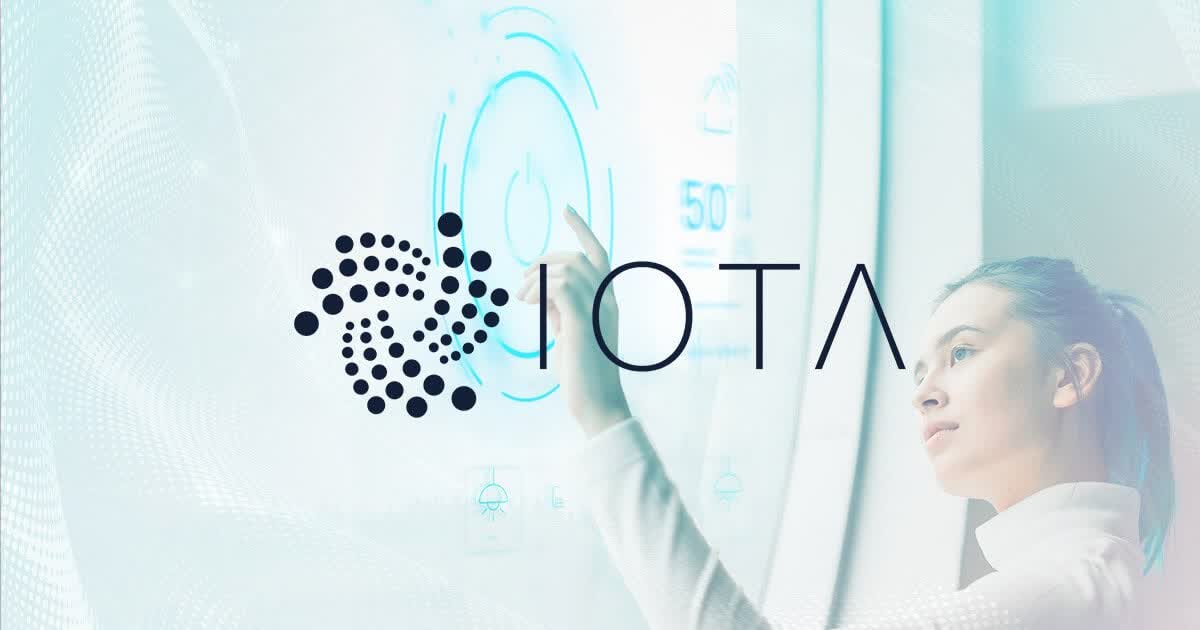 The IOTA Foundation is a board member of the International Association for Trusted Blockchain Applications (INATBA) and a founding member of the Secure Internet of Things Alliance and the Mobility Open Blockchain Initiative (MOBI) consortium.
After a dispute between IOTA co-founders David Sønstebø and Sergey Ivancheglo, Ivancheglo resigned from the IOTA Board of Directors on June 23, 2019. On December 10, 2020, the IOTA Foundation's Board of Directors and Supervisory Board announced that the Foundation has officially parted ways with co-founder David Sønstebø.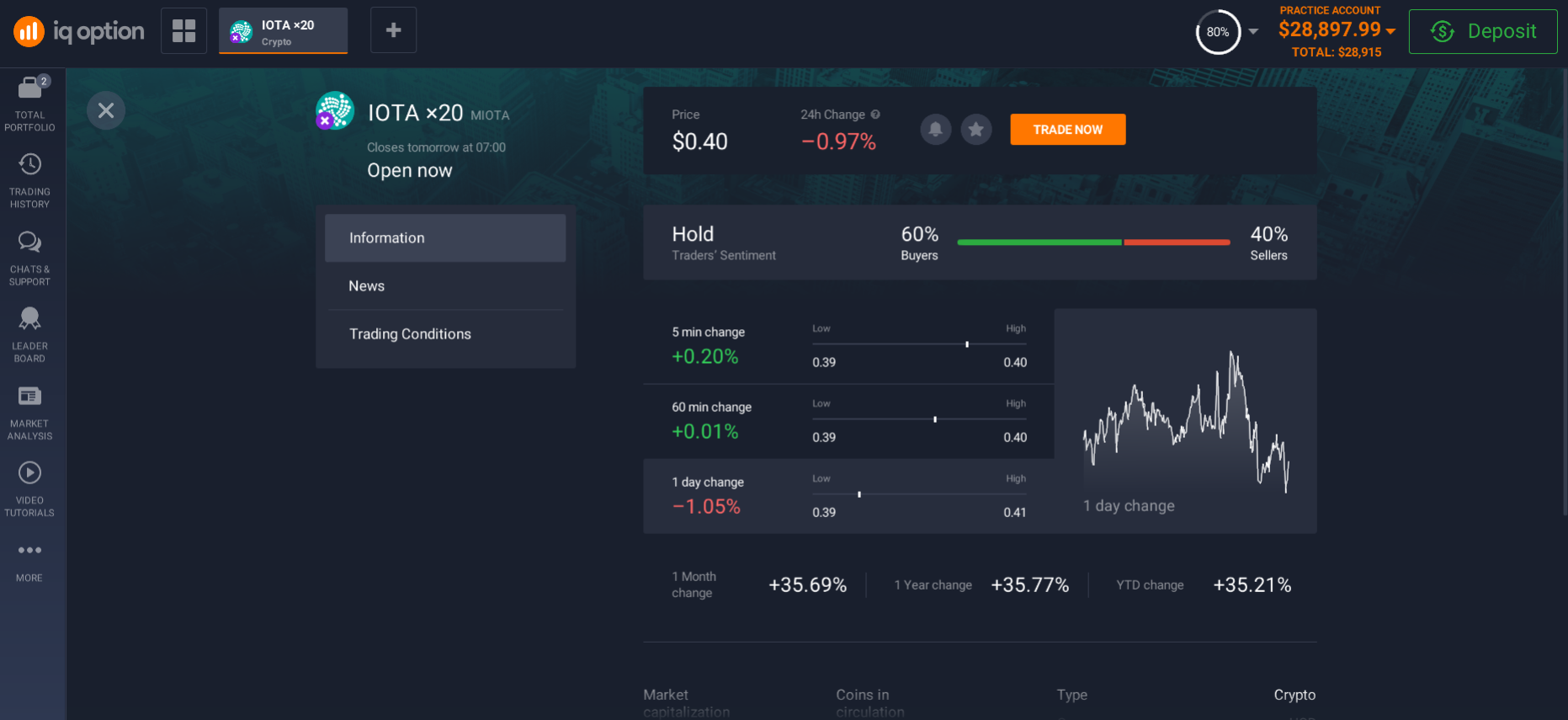 What makes IOTA unique?
IOTA is a project that has become synonymous with unique, and its reimagined Tangle blockchain technology speaks volumes about it.
Both IOTA's value proposition and business plan are very different from other blockchain-based cryptocurrencies, which generates both praise and dislike for the project.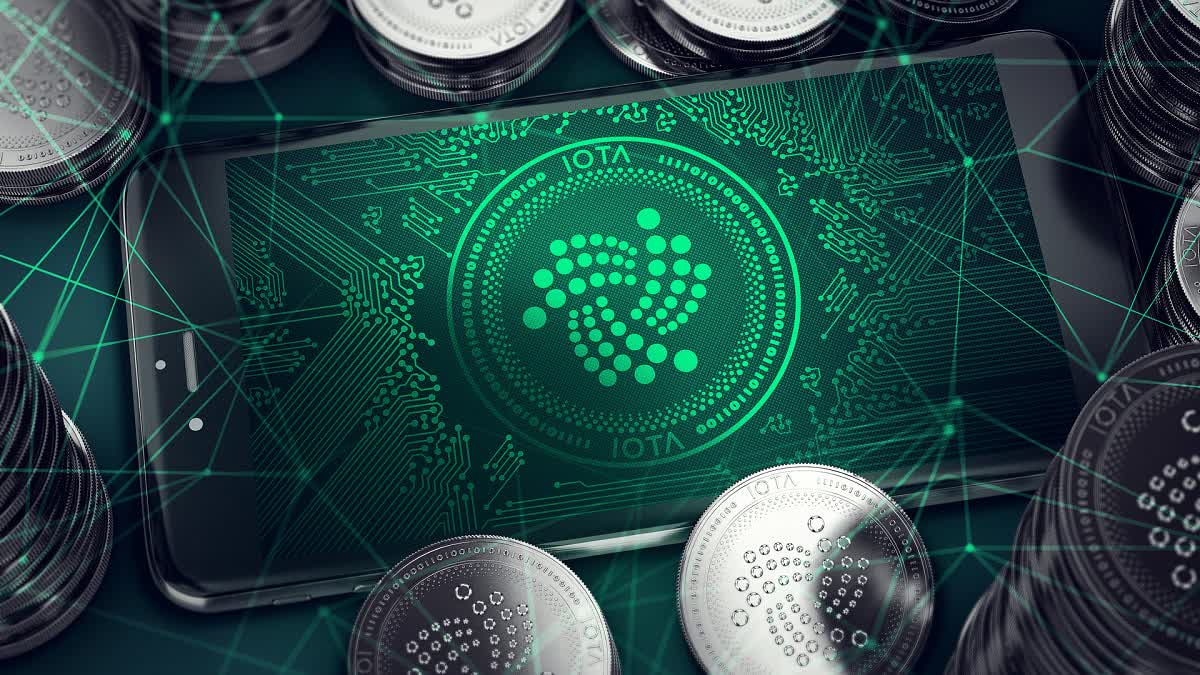 How to buy IOTA (MIOTA)?
The IOTA project has become famous for a long time. At one time, the MIOTA token was even included in the top 5 cryptocurrencies, but after problems with the vulnerability of the project and hacker attacks, the demand for MIOTA dropped sharply and the total capitalization of the project dropped significantly.
Nevertheless, you can still buy MIOTA on any popular cryptocurrency exchange and not only. Amid the rapid growth in popularity of cryptocurrencies, some brokerage companies have also included IOTA in the list of trading instruments. Only in this case buy MIOTA means that you have bought the MIOTA CFD.
This also has its advantage if you are not going to invest in IOTA for a long period of time. By trading CFDs, you can not only buy IOTA, but also sell IOTA. This significantly expands the trading capabilities of the trader. You can follow the trend not only in the bull market, but also in the bear market.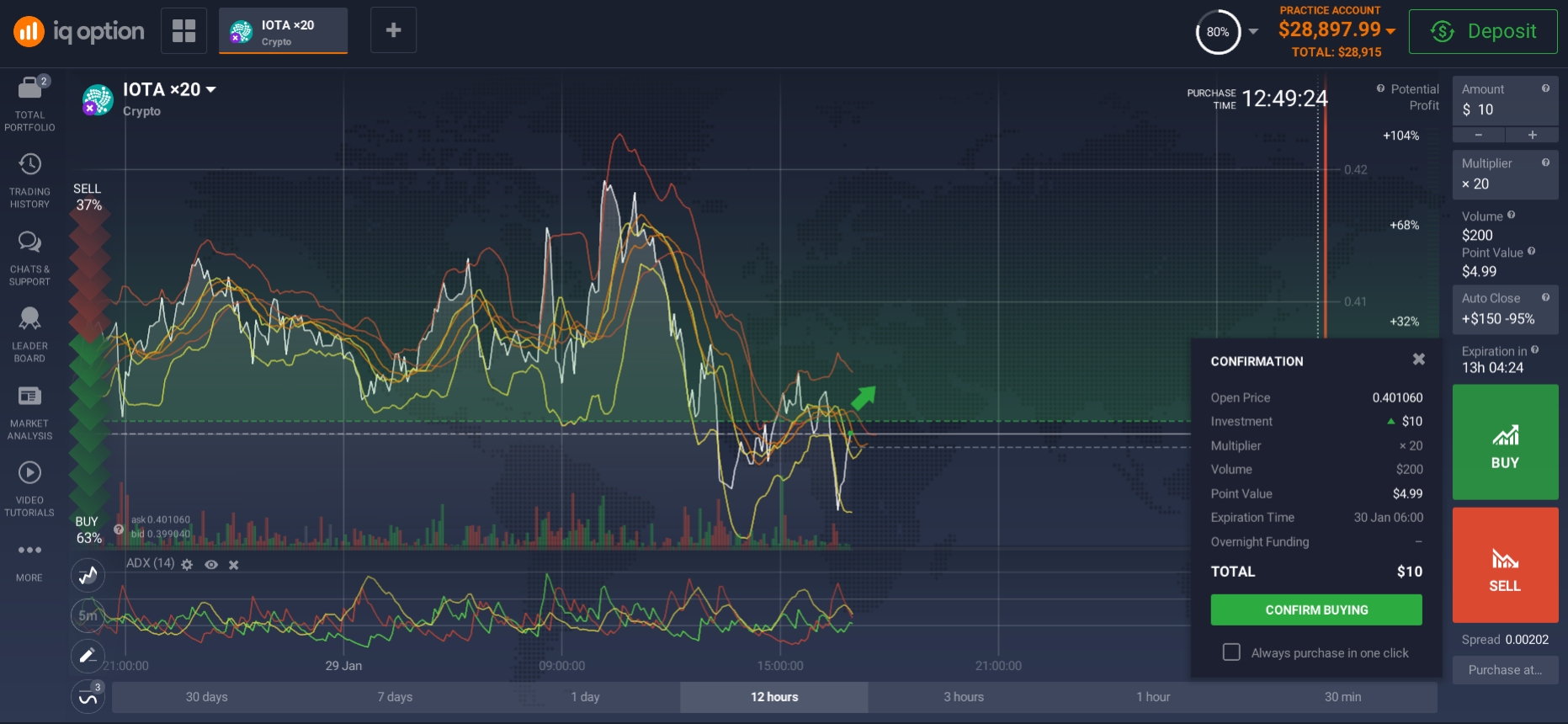 You can buy IOTA in the Philippines both on a cryptocurrency exchange and in a brokerage company. One has only to choose the most reliable and proven companies that have earned an impeccable reputation.
It is also worth paying attention to the fact that not all brokerage companies provide the opportunity to trade IOTA. Most companies limit themselves to top 10 cryptocurrencies. A wider list of cryptocurrencies, including IOTA, is usually offered by large and reliable companies with an extensive pool of liquidity providers.
How to invest in IOTA (MIOTA)?
Invest in IOTA in the Philippines is easy. You just need to open a trading account on one of the popular exchanges. If you already have an account on the exchange, then you can buy IOTA right now.
Invest in IOTA involves long-term storage of cryptocurrency. Therefore, in this case, it is worth considering not only choosing a reliable trading platform, but also a reliable wallet for storing coins.
Where to store IOTA (MIOTA)?
There are many cryptocurrency wallets on the market right now, but by all accounts, hardware wallets provide the greatest security for your funds.
IOTA can also be stored in a hardware wallet. The most popular hardware wallets right now are:
1. Trezor.
2. Iq Wallet.
3. Coinpayments Wallet .
Hardware wallets provide reliable protection for your funds. For example, Trezor already has built-in support for the strongest form of two-factor authentication known as FIDO2. Rather than relying on a shared secret, this method uses your seed words to secure accounts and, thanks to the Model T's touchscreen, shows you exactly who you are connecting to.
Using a hardware wallet for authentication means your assets and identity are protected offline, so there is no risk of identity leakage or theft.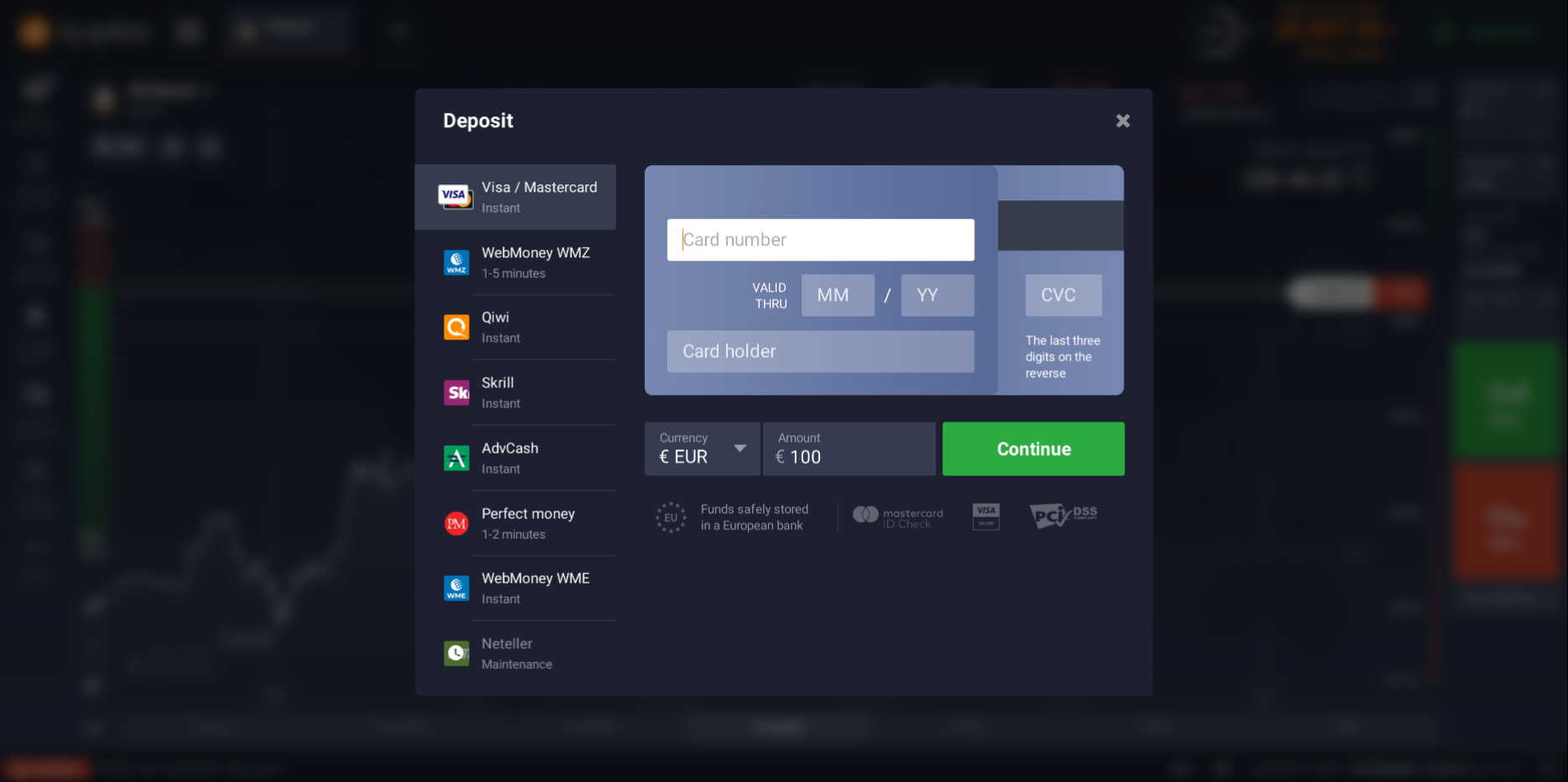 Security of IOTA (MIOTA) investments
Before investing in IOTA in the Philippines, you need to be aware of the potential risks.
In 2017, a vulnerability was discovered in the IOTA project. Later, several hacker attacks led to the theft of user funds worth more than $10 million.
In recent years, the developers have been actively working to solve all the vulnerability problems and improve the overall security and safety of the project.
The latest updates were presented in the fall of 2021. According to the developers, all problems have been eliminated, but, of course, no one can give you 100% guarantees that the hacking situation will not repeat itself.
This fact must be taken into account when you decide to buy IOTA in the Philippines.
It should be noted that the project is still relevant and, if all problems are eliminated, it can show good growth, bringing investors a good profit.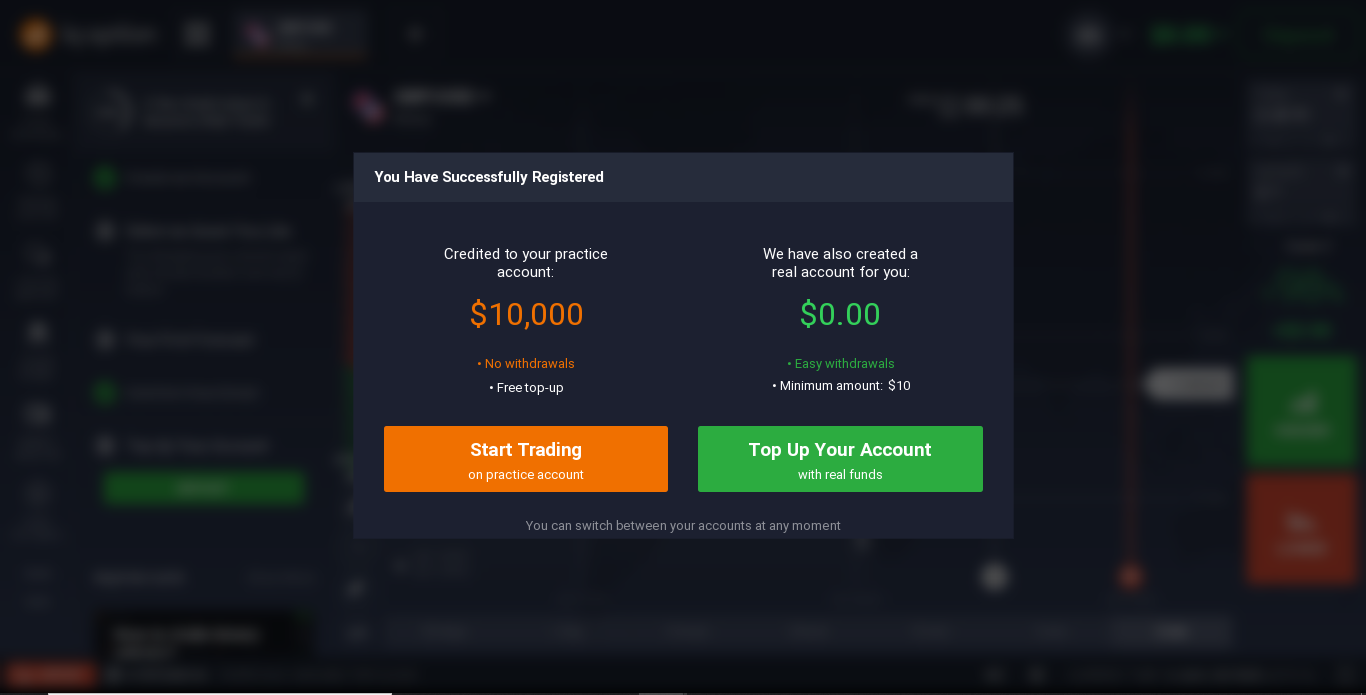 Where to trade IOTA (MIOTA)?
Therefore, beginners should first of all consider not the possibility of invest in IOTA, but ordinary trading. In this case, you can earn both on the growth and on the fall of IOTA if you trade with a cryptocurrency CFD broker.
Brokerage companies also provide an opportunity to open a demo account and trade in classic financial instruments (FOREX).
For novice traders, this option may be preferable. Brokerage companies work directly with fiat money, so you will not have problems with replenishment of the deposit and withdrawal of funds.
Also, if you fail to trade cryptocurrency, you can trade the usual currency pairs and CFDs on stocks, indices, gold and commodities. All these tools are available on one trading account, which is very convenient. On one account, you can trade different instruments at the same time.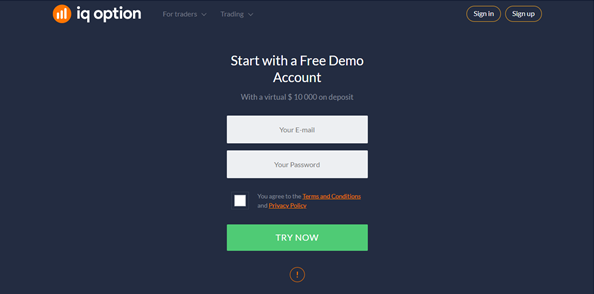 FAQ:
Can you buy IOTA?
Now you can invest in IOTA in the Philippines on any exchange from the top 10.
Is IOTA a good long term investment?
The project remains relevant, and despite the problems in the past, has a good chance of success in the future.
Where can I buy IOTA?
You can buy IOTA on any exchange from the top 10.
How do I buy IOTA with a credit card?
Cryptocurrency exchanges do not work directly with fiat money. Therefore, direct buy IOTA in the Philippines for pesos will not work.
How to buy IOTA in the Philippines?
You can buy IOTA on any exchange from the top 10.
What happened with IOTA (MIOTA)?
In 2017-2018, the capitalization of the project dropped significantly due to the identified vulnerabilities and hacker attacks.
Why did IOTA (MIOTA) drop?
The decrease in the capitalization of IOTA occurred after the identification of project vulnerabilities.
Why did IOTA (MIOTA) rise?
In 2021, updates to the IOTA project were presented, which contributed to the growth in the value of the cryptocurrency.
SIMPLE AND RELIABLE
MONEY WITHDRAWAL