Buy Ethereum (ETH) in the Philippines
How to buy Ethereum (ETH)?
The name "cryptocurrency" has been heard more and more lately. Most people have already heard of it. But do you know what it is? What makes it so special?
Cryptocurrency is an electronic means of payment without a physical expression of form. The basic unit of measure is "coins" or coins. They are used like traditional money, including storage, transfer to third parties, payment for goods or services.
Principles of cryptocurrency operation:
Decentralization - all activities are carried out by participants in the network without the involvement of a single central issuer. Information about the funds is stored in all nodes, so access to the data is maintained in case of problems.
Deflationary - when most cryptocurrencies are issued, the final coin issue is known, ensuring the value of the asset and no inflation.
Security - the use of blockchain and special algorithms helps protect the network from hacker attacks. The more miners and nodes the cryptocurrency has, the harder it is to attack.
Anonymity - each user gets a wallet number that is not linked to their identity in any way. But knowing the public key, it is possible to see information about the amount of money in the account.
The value of a cryptocurrency is determined by the level of trust users have in it. The more people use it, the higher the value and demand for new coins.
For a long time, Bitcoin was the only, and therefore the most popular, currency. But no long-term bull market can be with a single leader. There are periodic rotations where the leader enters a correction and others take the lead. This is exactly the kind of rotation that is currently happening in cryptocurrency markets: ETH is leading, while BTC is slowing down.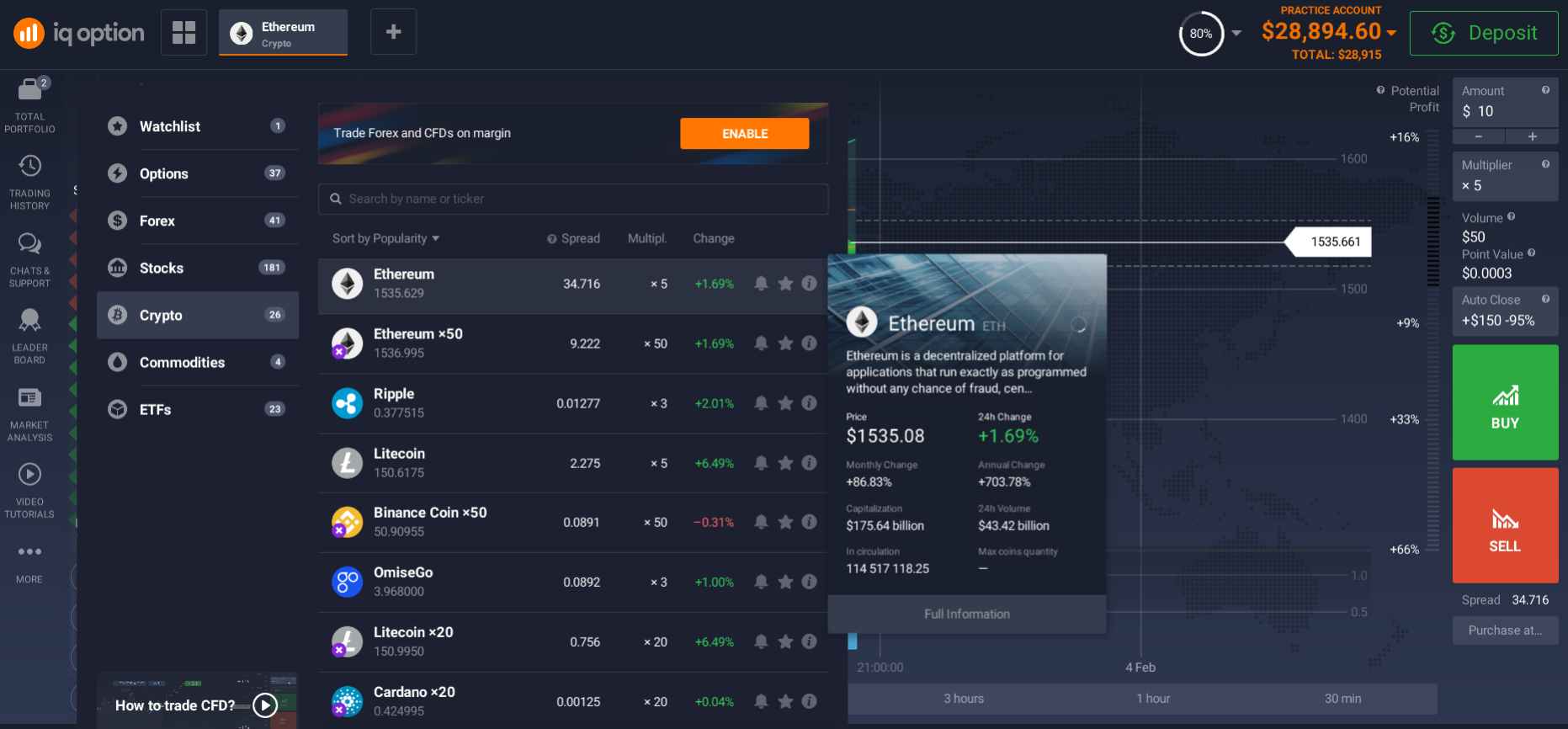 What is Ethereum for?
Ethereum is both a cryptocurrency and an open, universal platform with which to create decentralized applications based on Blockchain.
ETH is the cryptocurrency on which Ethereum runs. It is a decentralized software platform that allows the creation and running of smart contracts and decentralized applications (DApps). Ethereum is not just a platform but also a programming language. The platform's internal currency is Ether (ETH). Ethers are used as the unit of account and, as a kind of 'fuel' for the network, guarantee the execution of smart contracts.
Ethereum has given a whole new opportunity to create decentralized projects and start-ups based on blockchain and smart contracts.
Before Ethereum, developers had to create a new blockchain for each new application. With the launch of Ethereum, there is no longer a need to create many different blockchain-based applications on a single platform. And different programming languages can be used to write them.
There are several ways to buy digital assets:
Exchange sites or platforms - special resources that analyse reviews, reliability, solvency and reserves of sites.
Direct purchase. You can meet cryptocurrency holders on special forums and make a direct exchange. Before the transaction, it is necessary to study information about the person and make sure that he or she is honest. The main advantage is that there are no additional commissions.
Cryptocurrency exchanges - designed for both trading and buying digital assets. Once you have funded your account with fiat money, you will be able to buy and withdraw cryptocurrencies.
If we compare the news agenda and technical analysis of this cryptocurrency, we can come to a common denominator: ETH is the most promising cryptocurrency in the long term. Therefore, many investors have already rushed to buy Ethereum for their portfolio.
How to invest in Ethereum (ETH)?
The recent boom in investing in cryptocurrencies like Ethereum has got many people, investors and brokers around the world interested in the subject.
Everyone is now talking about the potential of cryptocurrencies as the money of the future. And not just any talk. Large companies are investing in Ethereum and other popular altcoins for hundreds of millions of dollars, thereby providing a fertile environment for the development of the digital money market.
There are several factors that come into play when investing in any currency. This is especially true when dealing with cryptocurrencies such as Ethereum. In the cryptocurrency trading market, you have several opportunities to invest. Let's take a look at the main ones.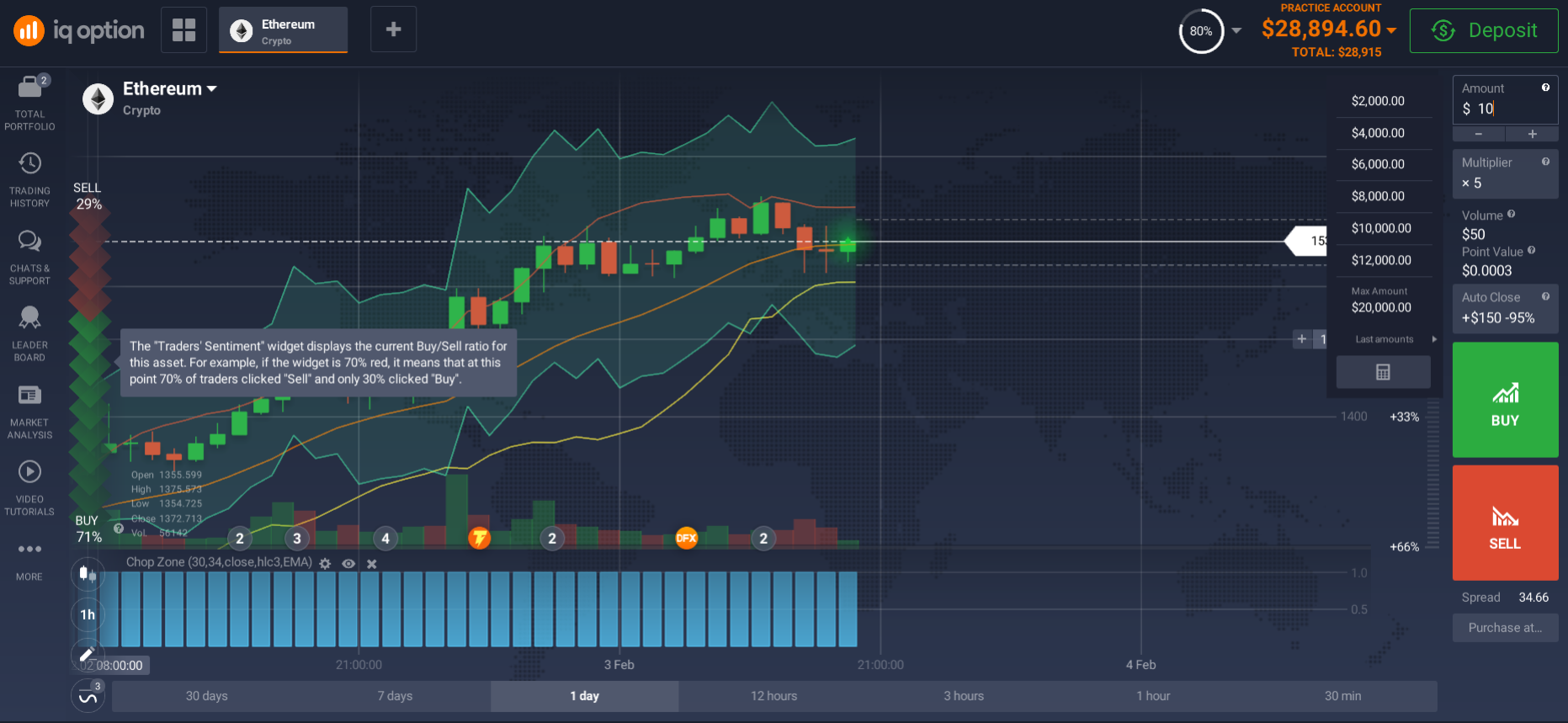 How do you make money from cryptocurrencies?
The way you make money from cryptocurrencies depends on personal preference and start-up capital. Some investors use mining, others invest in Ethereum for the long term, and some prefer active trading.
The main options for earning money are:
Mining - buying equipment and using it to mine new coins. The method will require cheap electricity, technical skills and a large investment. The payback period depends on the rate of the chosen cryptocurrency.
Buy ETH on an exchange and hold - investing in popular and promising assets, similar to conventional securities. Profits are made by increasing the price of coins. The most advanced cryptocurrency exchange, Binance, has a proven track record among buyers of this asset.
Trading - making profitable trades on the exchange by analysing the current situation and predicting market movements. To trade with a reliable broker, register by clicking on the link below.
Investment funds - similar to mutual funds in the cryptocurrency world, which hold a portfolio of stable, moderate and risky digital assets.
Trading with Ethereum (ETH) Trading Platform
Cryptocurrency trading is a potentially very lucrative activity. There are so many traders at this time who have already achieved significant success in this niche.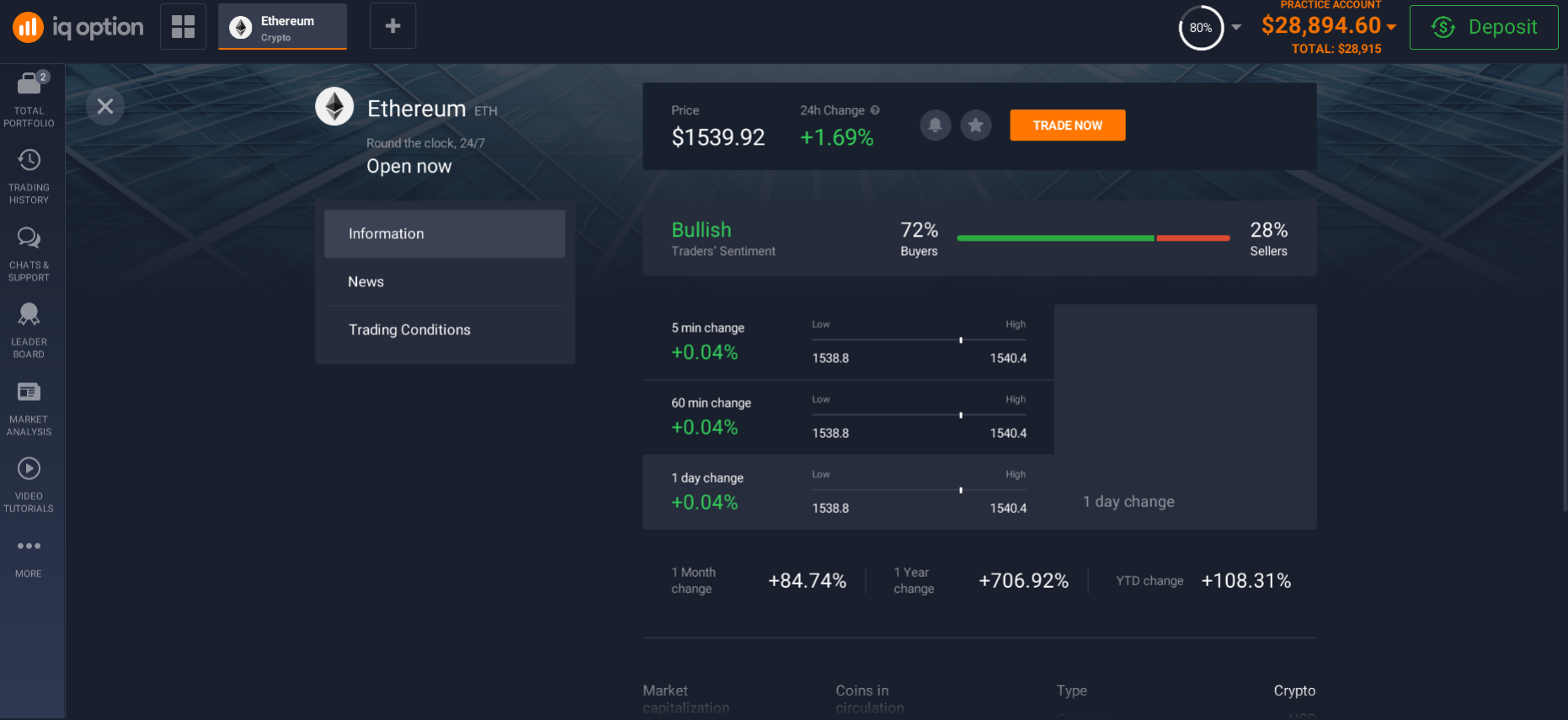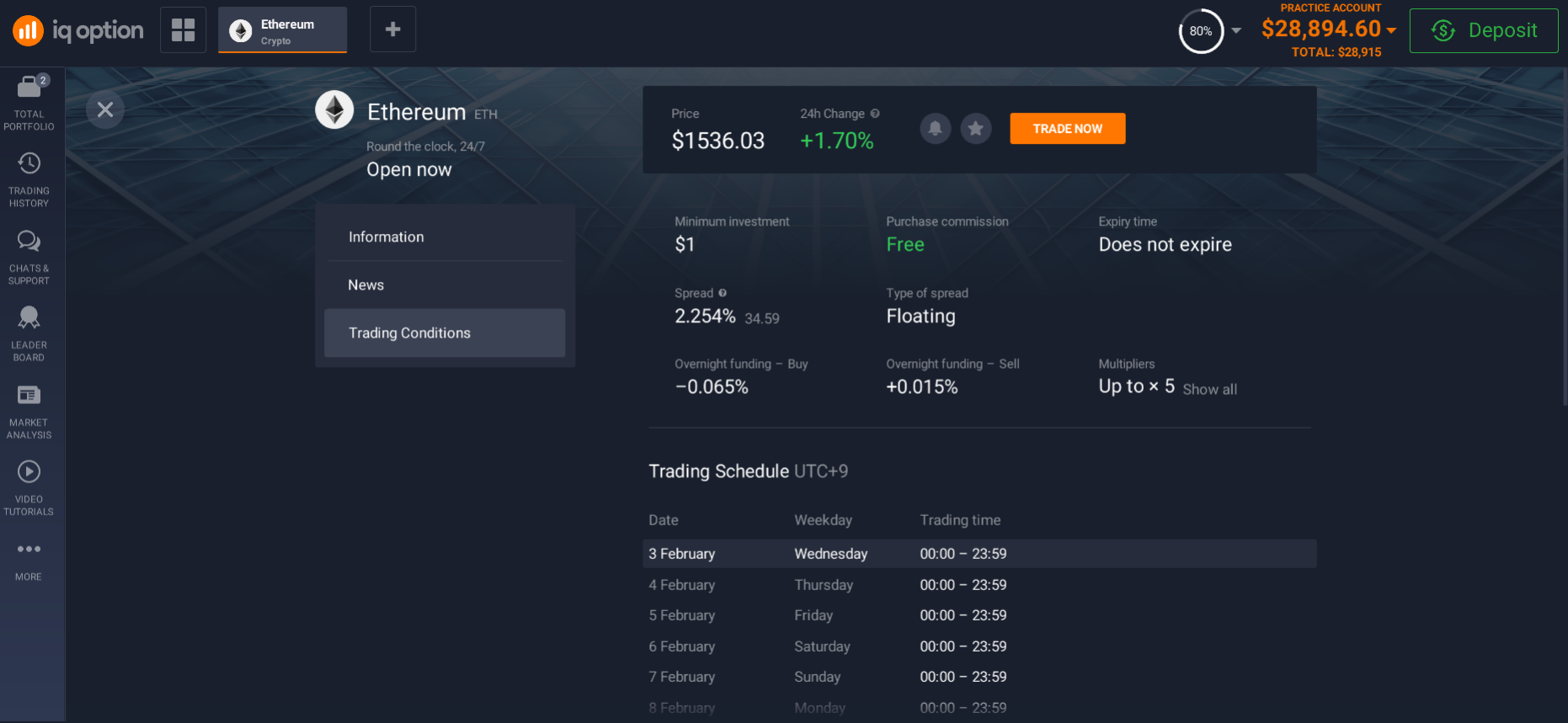 Information about Ethereum on the investment platform
Cryptocurrency rates are constantly changing, so everyone is tempted to try their hand at trading. Many traders purchase cryptocurrency through brokers. Here are a few nuances to consider when choosing a platform to buy Ethereum in the Philippines:
All brokers differ in the number of cryptocurrencies available and the trading platform. The more types of cryptocurrencies a broker offers, the better.
To buy cryptocurrencies through a broker, you will need to have electronic money to pay for the currency.
Choose a broker with leverage, so you can earn more.
Check if the broker's platform has tools for analysing the asset.
Advantages of trading cryptocurrencies via brokers:
No need to create a wallet to store cryptocurrency.
Single trading platform. It allows you to trade several assets at once. Exchanges allow you to trade only cryptocurrency.
The availability of leverage. This allows for a smaller start-up capital.
Security. Trading through brokers is much more secure than through crypto exchanges.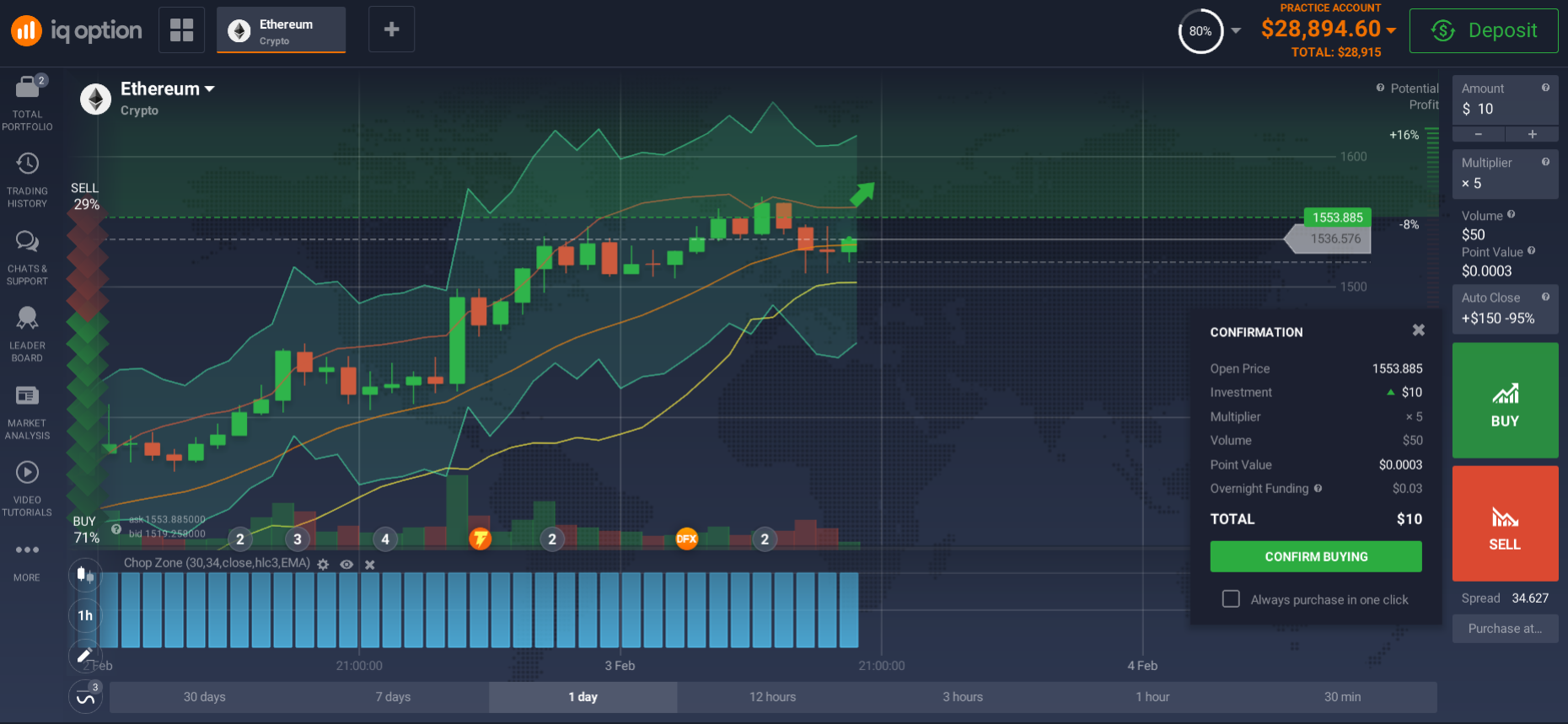 How to start investing in Ethereum (ETH)?
Today the modern world gives a lot of opportunities to make money remotely and all doors are open online for people who are planning to invest in Ethereum in the Philippines. All you need is the desire to trade, basic knowledge and an internet connection. Use a reliable broker platform, it allows you to open an account and manage it from your computer.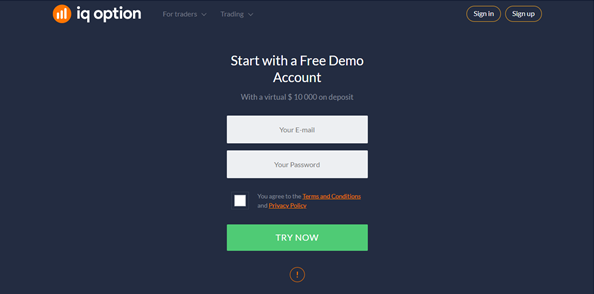 If you are interested in trading cryptocurrencies, one option to enter the market is to use contracts for difference (CFDs). The broker's platform will allow you to buy Ethereum using a CFD contract. A CFD is a derivative financial instrument in which the broker agrees to pay the trader the difference in the value of the underlying security between two dates: the opening date and the closing date of the contract.
To make trading on the broker's platform more convenient for you, download the app for your PC for free from the homepage.
To get started on any brokerage platform, you will need to:
Register and enter some details about yourself, name and email.
Think of a strong password.
Once you have created an account, you can start to create an account. There are 2 options here.
Demo account
How to open a demo account is the next question when learning how to start investing in cryptocurrencies. A demo account allows you to trade virtual money in a simulated virtual environment. This will help you learn how to analyse the market and make decisions. It will also give you the opportunity to learn different investing techniques and how they work.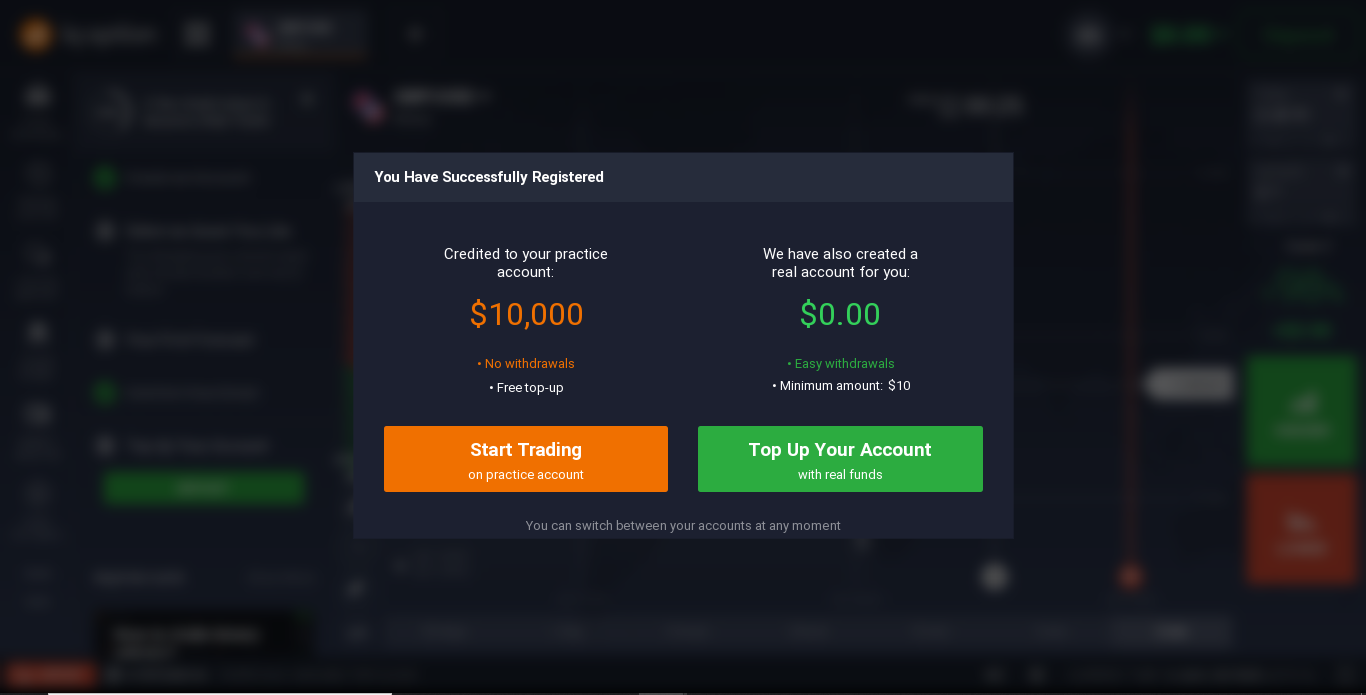 Real account
When you decide to start trading for real, you should open a real account. To do that, click the "Deposit" button in your Back Office, choose a convenient payment method and deposit the requested amount, equal or higher than the minimum deposit set by the broker. As a rule, the minimum deposit is about $10. Start from this amount at least and gradually increase your account!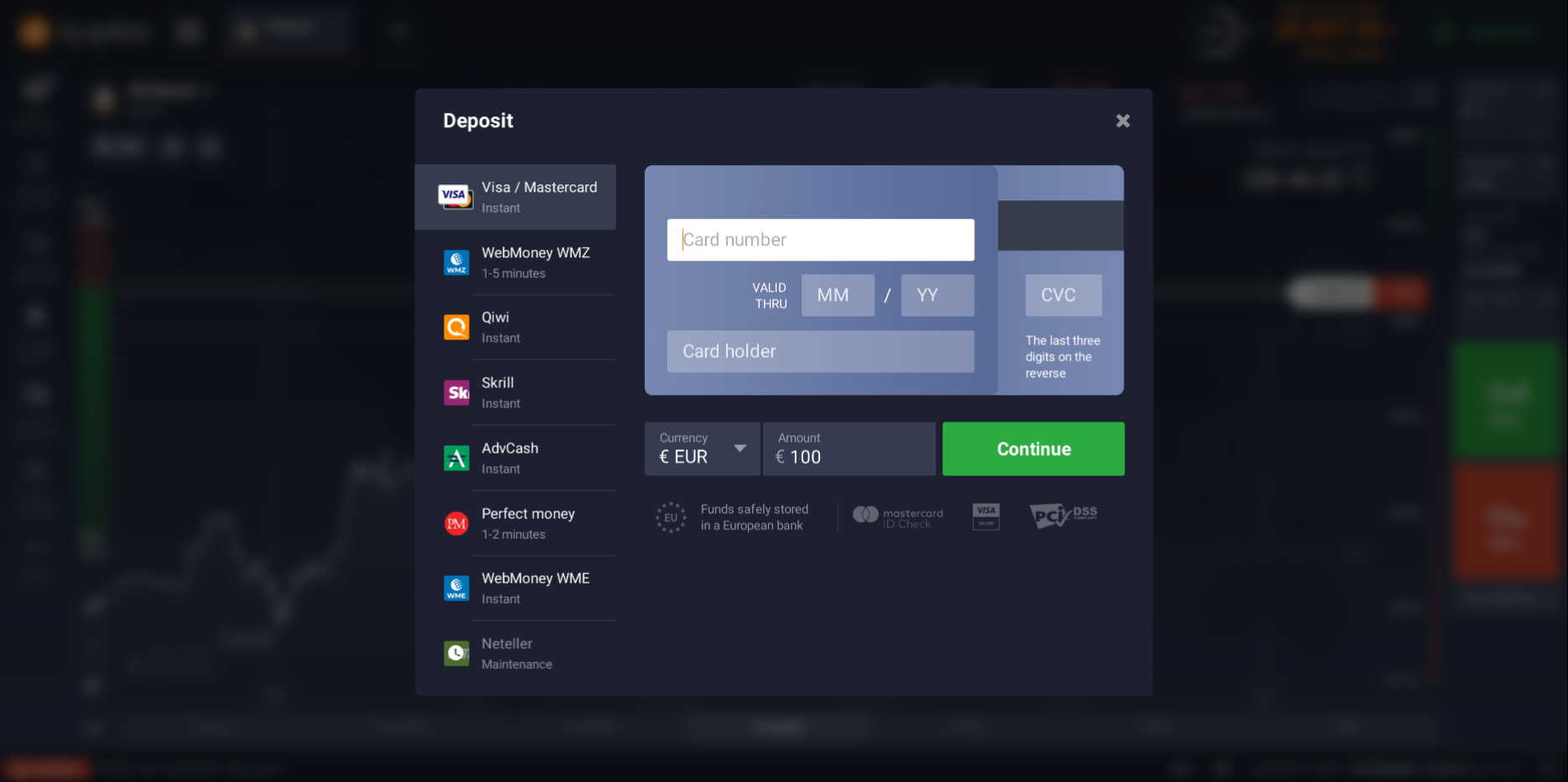 To open the account you will have to provide the broker with additional information and pass the verification. This is for security purposes. Every user who has money in his account must go through this procedure, so the platform becomes a safe field to work in.
FAQ:
Is Ethereum a good buy?
Yes, because large corporations have already seen the promise of this project. The fact that the Ethereum platform is being run by young but successful professionals also gives confidence.
Where can I buy Ethereum?
Yes, you can buy ETH right from home via exchanger and then transfer some of those coins to your crypto wallet. Or you can earn on the price difference, by buying a CFD contract from your broker, without buying the asset itself.
How do I buy Ethereum with a credit card?
Yes, you can add your card details when selecting your payment method and deposit funds from your card.
What time can I trade cryptocurrency?
Cryptocurrency is the brainchild of the digital world, so there is never a lull in activity and trading is non-stop.
Can I trade on the weekend?
You can trade cryptocurrencies any day of the week.
SIMPLE AND RELIABLE
MONEY WITHDRAWAL