Technical analysis indicators are algorithms that allow you to obtain data on future prices using data on quotes for a certain period of time.
Each indicator of technical analysis is based on a specific formula. It is with its help that the calculation takes place. Depending on the type of indicator or its purpose, the formula may vary. For example, one calculates the average prices for a certain period, the other calculates the closing or opening prices of the market, and so on.
With the advent of computers and large-scale computerization, indicators gradually migrated to computers. Now all calculations are carried out in automatic mode, which greatly facilitated the work of the trader.
Technical analysis indicators are very popular among traders. This is partly due to the fact that all calculations are carried out by the machine. The trader receives only the result, which he applies in practice. The result of the work of most indicators (namely, most, but not all) is the receipt of a specific signal for action - buying or selling an asset.
Basis of the indicators.
According to Dow Theory, the market takes everything into account. Accordingly, any indicator used reflects price fluctuations, in which all information about the market is already embedded. For many traders, this postulate is a reasonable justification for not using fundamental analysis when working in the stock market, focusing only on what is happening on the chart.
Finally, technical analysis indicators allow you to determine market volatility and trading volumes.
Main classes of indicators.
All indicators can be roughly divided into two main classes:
Among which 2 more subtypes can be distinguished:
Trading binary options, with its many obvious benefits, is a complex task that comes down to correctly and efficiently enough tracking the dynamics of the underlying asset in order to make a solid profit. However, it so often happens that none of us can refuse to use binary options indicators. It is these indicators, or sometimes also called "charts," that help traders enter and exit the binary trading market in a more organized manner. These types of indicators provide the trader with useful information about how the market is developing and what trading signals the trader can take.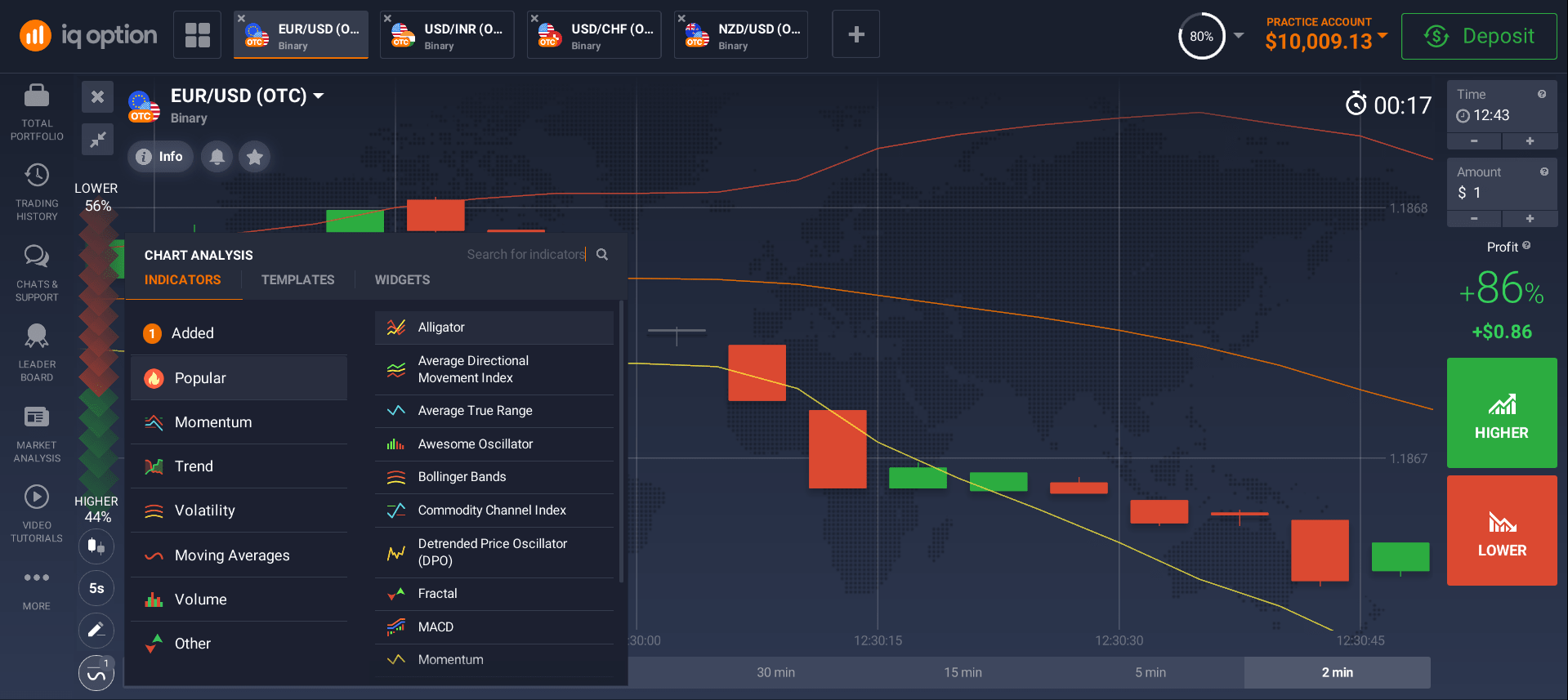 To help interpret the data generated by different types of charting tools, there are different types of binary options indicators:
Histograms.
Bar charts are primarily used by technical analysis and binary options traders to construct candlestick charts and bar charts. In a bar chart, the height of the candlestick indicates the current price of the displayed asset and the width shows the time elapsed since the last closing price. This type of chart is mainly used to indicate trends.
Pie Charts.
On the other hand, candlestick charts are mostly used by traders involved in technical analysis. Candlestick patterns usually appear as a sun or moon, with each sign representing an underlying asset. When a candle peaks, it means that price has reached a trend. Conversely, when the candle drops below the peak, it means that value has declined.
Hanginhari Angles.
The Hanguingari Angles indicator is used exclusively for candlestick and histograms. It displays the price movement during the trading session. Trading sessions are defined as the number of trading minutes. Hanguingari angles show the direction of the trend.
Moving averages.
Moving averages are a complex indicator, which evaluates price, time and volume over a certain period of time. MACD or Moving Average Convergence Divergence is widely used in technical analysis and binary options trading. It shows the normal distribution of prices over time. It displays the overall volatility of the asset in question. MACD uses moving averages to signal short-term price movements.
Sample Histograms.
Histogram patterns are complex mathematical calculations for binary options charts. It displays the relationship between the price and the opening and closing price. The triangle shape formed by the intersection of the lines connecting the dots is a perfect histogram pattern. It is used to mark pivot points and price targets.
Micro Candle Holders.
Micro candlesticks are small candlestick patterns. It can be used as a technical analysis tool. The best candidates are breakout and reversal. Other indicators that can be used in binary trading systems are moving average convergence divergence. Traders can use other types of candlestick patterns.
Technical Analysis Tools.
One of the important technical analysis tools for binary options is the technical analysis indicator. This is a bar or candlestick chart that indicates the opening and closing of an asset. It can also display the range of an asset over a certain period of time. A trader should have technical analysis tools such as a MACD indicator, moving average convergence divergence or RSI, trend line or triple chart and others. All of these technical analysis tools indicate trends.
Binary Trading Systems.
Binary trading systems are strategies for trading binary options. They are often used by novice traders. It uses indicators to detect possible trading opportunities. Traders can use indicators such as moving averages, volume oscillators, strength indicators and more. Since the binary trading system is designed for binary options, all of these tools are coded into the binary trading software.
Overbought/undersold options indicators.
Another important tool in binary trading is the overbought/oversold options indicator. It indicates the level of market imbalance between bids and offers. This affects asset prices and therefore traders will be able to decide whether to open or close positions. Levels can be overbought or oversold. When an overbought position is detected, sellers begin their selling efforts, and vice versa.
Why are trading indicators needed
What are binary options trading indicators? Trading indicators are terms used to identify profitable trading patterns in the foreign exchange market. They provide traders with up-to-date information about market trends, which helps them accurately predict future price movements. Traders use a variety of trading techniques, including fundamental analysis or technical analysis, depending on their preference, and use binary trading indicators as a guide.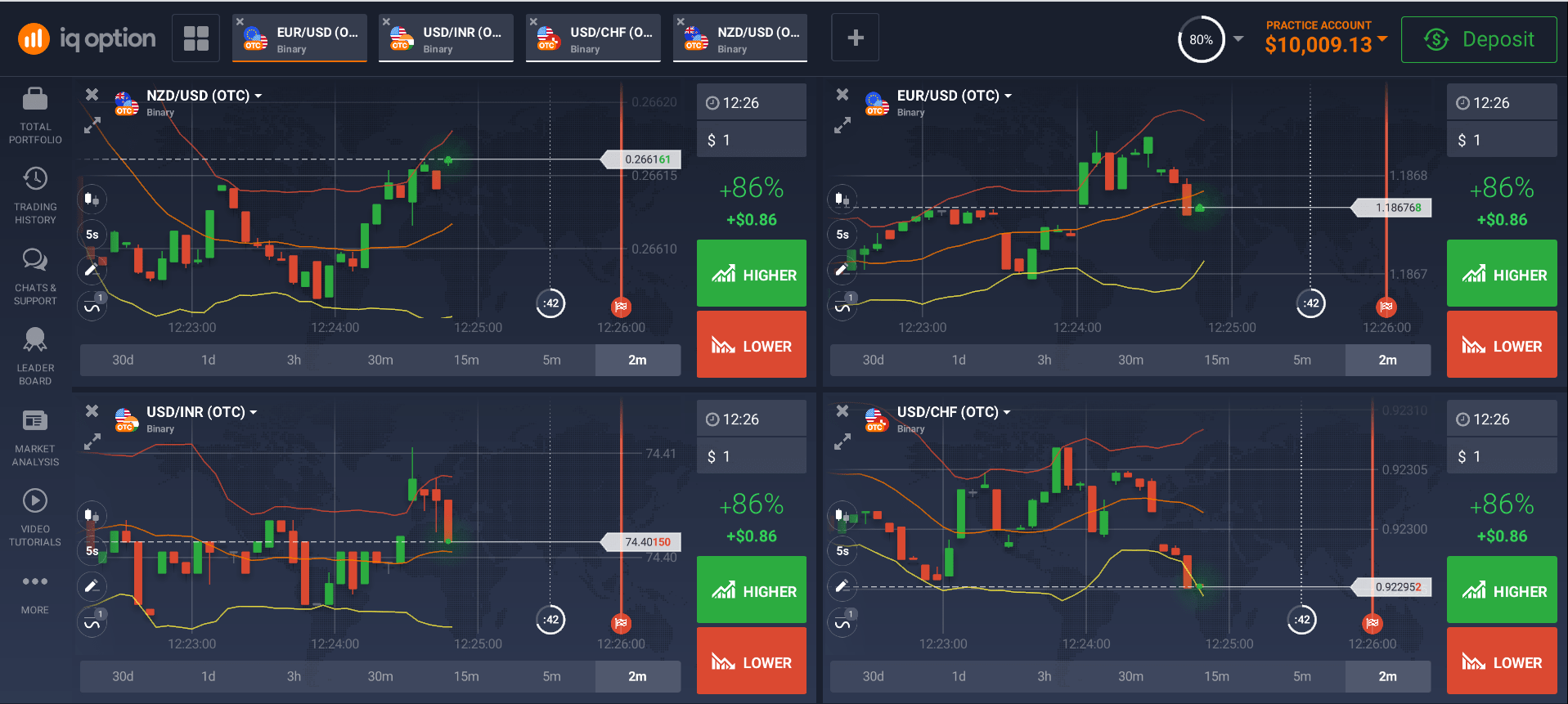 Most binary options trading signals use moving averages, bars and trend lines. Moving averages are statistical averages over a certain period. They help traders decide when to buy and sell their assets. Banding is a type of moving average in which one length is called "bell" and the other length is called "tease". Trend lines show price patterns over a period of time, which predicts when an asset may rise or fall.
Binary options indicators identify profitable trading opportunities. They indicate where the market is moving and help traders decide when to buy or sell their assets.
Why are trading indicators important? Traders should use indicators when developing their trading strategies when trading binary options in the Philippines. Indicators can increase the accuracy of binary options market predictions. It helps traders to make the right decisions. For example, if indicators repeatedly indicate the direction of the market, traders can be confident that the trend will lead them to the goal they want to achieve.
What are binary options trading strategies? Binary options trading strategies are based on technical analysis. Traders can evaluate indicators when developing their own trading strategies. Binary options trading platforms provide traders with enough information to formulate a good strategy. When developing their strategies, traders should consider factors such as the amount of capital that will be used to start trading, the size of the stop loss and other important factors.
Trading binary options is not easy, but it is very interesting and profitable. This activity requires traders to make the right decisions. When the trader can not make the right decision, he can lose a lot of money.
That is why it is better to use a trading platform for trading binary options. It not only reduces the risks, but also helps to learn how to trade binary options with the help of indicators. Most often, you can register a demo account on a trading platform and practice trading. No payment is required to open a demo account. No real money is deposited to the account. A demo account can be an excellent simulator for learning and applying the best binary options indicators in the Philippines.
On a trading platform with a demo account, you can try trading with different indicators. You can even develop your own trading strategy where several indicators are applied at the same time. All this is possible just with a demo account. It is not afraid if you will make a mistake, because you are not risking real money. But you'll get a great experience trading binary options with indicators in the Philippines.
Of course, even the best indicators for binary options will not work if you can't understand their signals. Indicators by themselves do not guarantee profit results. However, they do help determine which direction a trader's trade is headed. Traders can use indicator signals about when to enter and when to exit a position.
Register on the online platform in the Philippines
So how do you choose the best binary options indicators in the Philippines? The answer, of course, is simple - the ones that make your binary options trading successful. If you use your demo account to get experience and get a feel for the system before you move on to real trading, you are sure to find the best binary options indicators. So, what are the best indicators for binary options in the Philippines?
There are many indicators for binary options trading in the Philippines. But since there are many indicators available in the Philippines, it's best to settle on one that has a good reputation and has been around for a while. You can start with a few indicators that are available on the trading platform.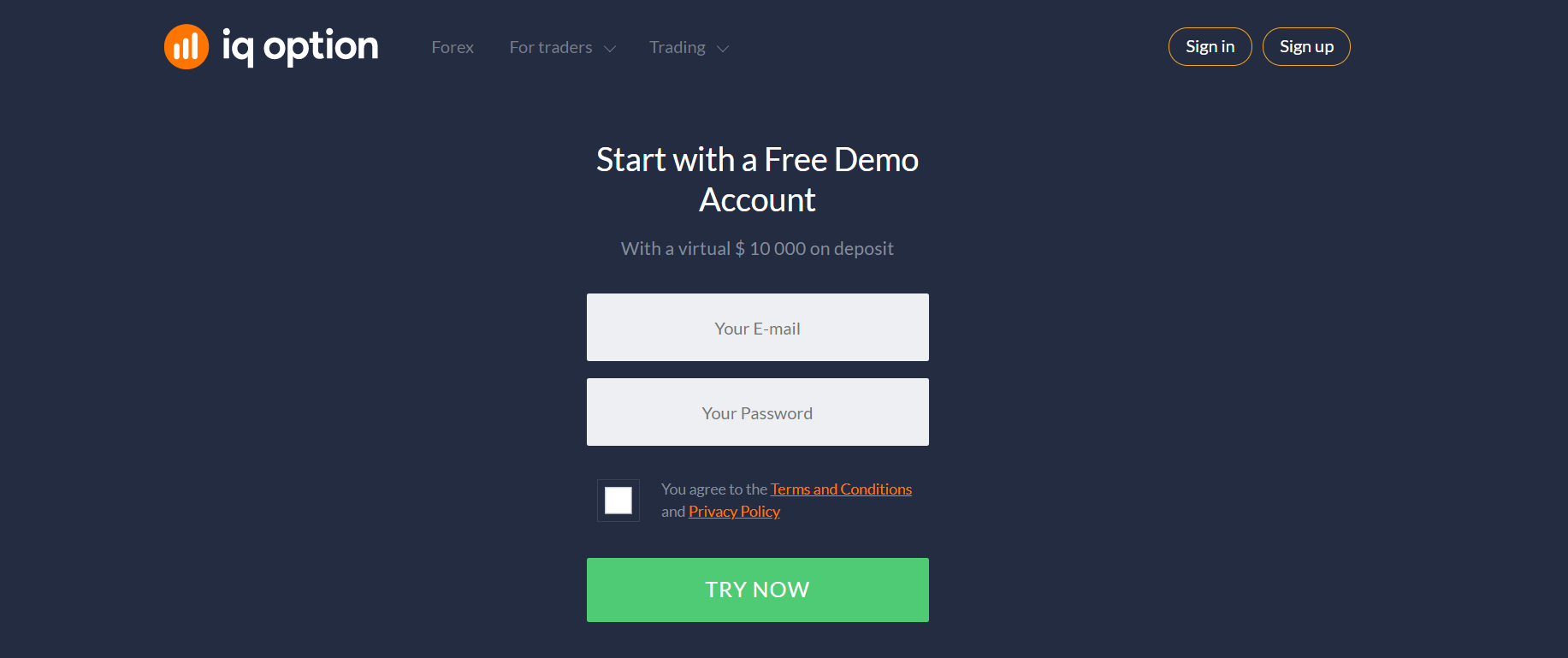 When you have a demo account, you can try different indicators and group them together. You can apply a combination of several indicators for binary options to get signals. You can find many such indicators on the trading platform. You have to be patient, and test how they work in a particular trade.
A little patience and research will pay off for you when you are ready to open your real binary options trading account in the Philippines!
Once you find good indicators, it's time to test them yourself. Is this indicator good enough to make you more comfortable with your trading system? Will it give you enough of an edge over your competitors? These are the questions you should ask yourself before risking your investment. This is where you have to tell yourself that you are getting a good deal.
On a platform with a demo account, you can try your hand at binary options trading and experience what it's like to use different indicators. If you are not too used to using indicators in your trading, this is a good way to learn how to use them. With a demo account, you can use indicators for free for a certain period of time. It is also a good way to test your knowledge and strategies. You can use your demo account as a sort of learning platform for real trading. This allows you to play around with different scenarios and see which of your assumptions turned out to be true or false during your demo trade.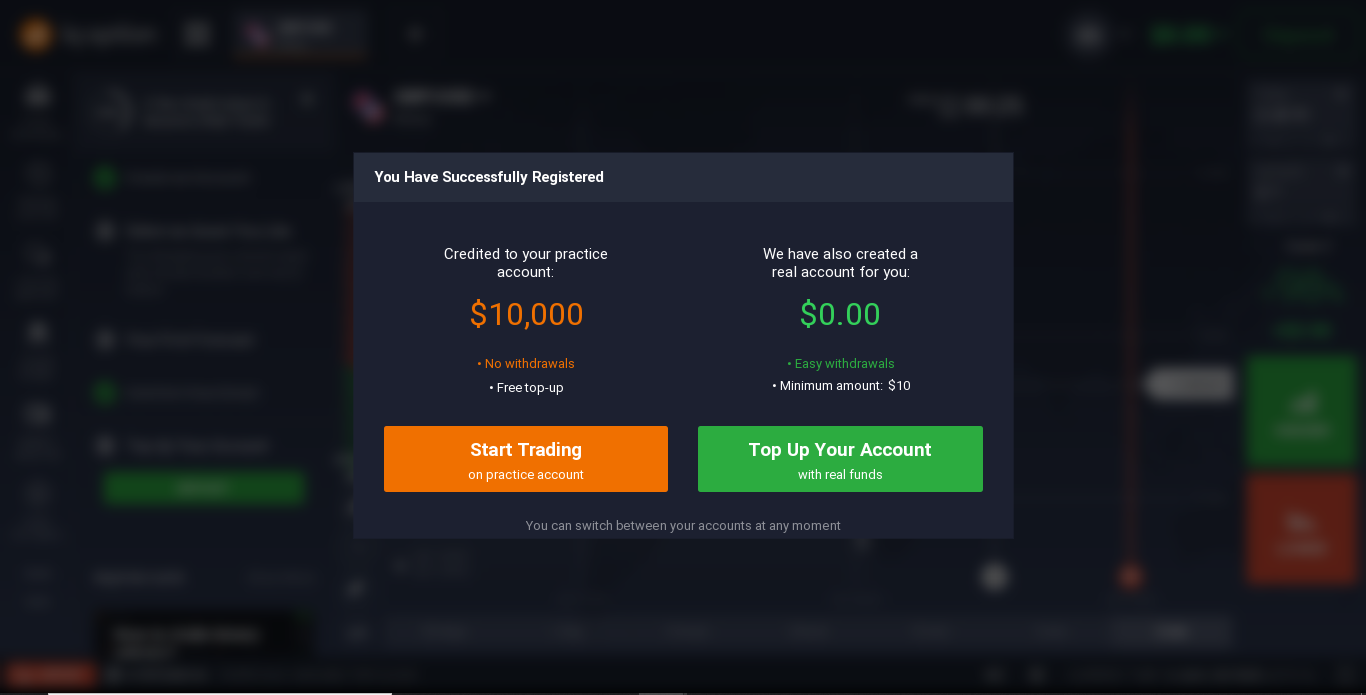 When you pick a certain strategy for yourself and choose the best indicators for binary options in the Philippines, you'll want to actually trade. This is quite easy to do by opening a trading account on the platform. Once you make a deposit, the trading account will be available to make real trades. You can deposit as much money into your account as you deem necessary. The enrollment of money in the trading account is fast enough. You can transfer money from a card or via an electronic purse.
It is also easy to withdraw the profit from the trading account received from trading binary options in the Philippines. Withdrawal of funds is made on the basis of an application, which is made on the platform. After processing by specialists of the trading platform the funds are credited to you in the way, which was specified in the application for withdrawal of funds.
You are sure to succeed in trading with the best indicators for binary options in the Philippines! Take a calculated risk and your profit will not keep you waiting! Your success in the best indicators!
Try different indicators and you are sure to find those that suit your trading strategy:
Linear Regression Indicator, LRI;
Accumulation Swing Index, ASI;

Envelopes;

Fractals;

Donchian Channel;

Parabolic SAR;

ZigZag;

Ichimoku Kinko Hyo;

On Balance Volume, OBV;

Force Index, FRC;

Elder Rays;

Ultimate Oscillator;

Detrended Price Oscillator, DPO;

DeMarker, DeM;

Awesome Oscillator;

Chaikin Oscillator, CHO;

Average True Range, ATR;

TRIX and others.

SIMPLE AND RELIABLE
MONEY WITHDRAWAL