Cryptocurrency exchange Philippines 2021
With the advent of digital currencies, many exchange platforms have emerged that allow users to exchange a digital currency, such as bitcoin, for other altcoins, tokens or fiat. They have gained momentum since digital currencies took over the world.
A cryptocurrency exchange is a platform where users can buy and sell digital currencies online. In addition to trading digital coins, cryptocurrency exchanges also offer the ability to store coins in wallets and receive rewards for wagers.
There are now hundreds of exchanges, but this can be confusing. Users are looking for the best cryptocurrency exchanges to increase their capital. It is not worth entrusting your money to all exchanges. At the same time, there are proven exchanges that have been on the market for a long time and actively move in your direction.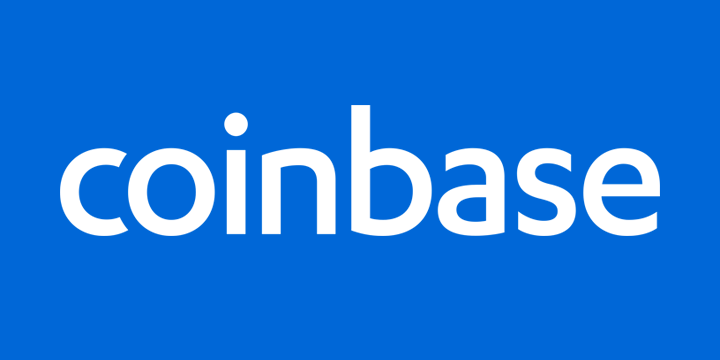 Coinbase
Coinbase is a token, coin and asset trading platform founded in 2012. Geographically, Coinbase cryptocurrency exchange is located in San Francisco (USA), the website also serves as a cryptocurrency wallet.
Coinbase has official Facebook and Twitter accounts that are regularly updated to keep subscribers up to date with the latest news. Coinbase's support team responds promptly by phone and chat. The exchange supports seven languages.
The user-friendly interface makes working with the digital wallet extremely simple. Cold storage of coins securely protects users' funds from the actions of intruders. Fast transactions are one of the advantages of Coinbase.
Coinbase is also one of the world's leading exchanges with more than 68 million authenticated customers and offers services in more than 100 countries.
It is a platform for beginners, simple and intuitive to use. Coinbase Pro, on the other hand, may seem very complex, as it is designed for experienced traders. Both platforms offer meaningful tutorials aimed at the target customer:
23 types of coins.
The rates charged for all operations under $200 are as follows: $ 0.99 - $ 2.99 - for operations from $ 0 to $ 200; for over $ 200, a fixed interest rate comes into play. Its size depends on the payment method.
Free mobile and online wallet. The advantage of this wallet is that transactions can be made off-blockchain.
You can pay funds that can be deposited and withdrawn using a bank card, transfer and a range of payment systems. SEPA transfers are available for EU residents.
Two-factor authentication. All website traffic is encrypted using the SSL cryptographic protocol;
All wallets keys are protected by AES-256 encryption. Only 2% of her clients' cryptocurrency funds are stored online, and they are insured in case of loss.

Android and iOS app.


Binance
The Binance cryptocurrency exchange ranks among the top of all trading platforms, both in terms of actual trading volume and number of active users. It offers extensive features and a high level of security. In addition to trading, it offers the possibility to earn cryptocurrencies in other ways - stacking, landing, IEO, futures trading.
The number of cryptocurrency assets exceeds 185 and the number of trading pairs exceeds 599. Among them are popular and rare coins and tokens; there are all major currencies of maximum capitalization. This gives you more room for maneuver and allows you to make the most profitable trades of the moment.
The website also has its own NBB token, which you can use to reduce the cost of commissions and receive other benefits.
On the website, you can take advantage of margin trading, i.e. you can trade with funds that the exchange makes available to you in the form of credit at a certain percentage. Unverified clients can trade on leverage:
740 different crypto and fiat pairs, including own token BNB.
Binance offers competitive trading fees (commissions): 0.1% on each side of the trade, or 0.075% if you are using your Binance tokens (BNB).
Trust Wallet mobile application.
Bank transfer, debit/credit cards, various P2P payment channels.
The exchange launched CryptoSafe Alliance (CSA). This initiative will bring together exchanges, blockchain protocols, cybersecurity experts, and regulatory compliance companies. It is the first comprehensive threat monitoring and protection tool in a decentralized data exchange environment.
A free app is available in Google Play Store or the App Store.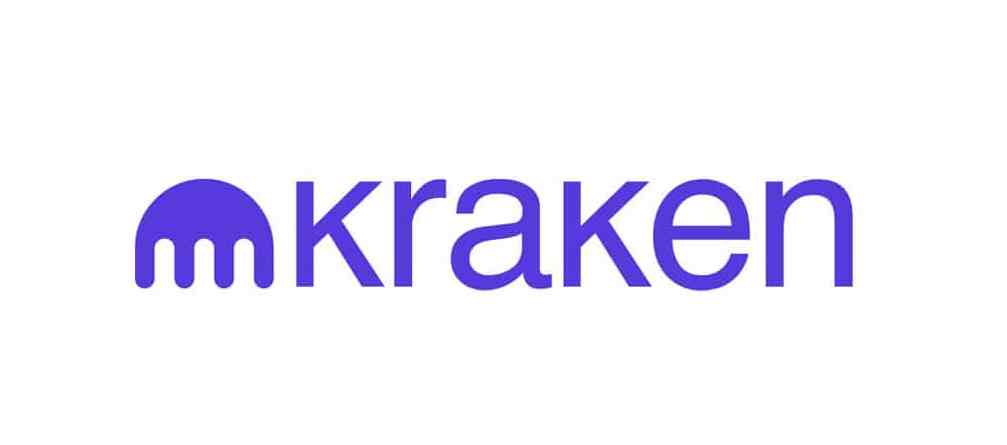 Kraken
The cryptocurrency exchange Kraken was founded in 2011 by Jesse Powell, an early Bitcoin enthusiast, as an alternative to the (now closed) Mt.Gox exchange.
Kraken is one of the few major exchanges with an impeccable reputation for security and was the first cryptocurrency platform to implement proof of reserves. This cryptographically verifies that the balances of the exchange's users match the balances of Kraken's wallets.
In general, Kraken is geared towards traders who trade major cryptocurrencies and is not suitable for those looking for the "X" between tokens and obscure projects. The limited choice of digital assets and the need for verification may deter some traders. Traders who want to increase their income from buying and selling cryptocurrencies can take advantage of so-called "leverage":
8 tokens are available for.
Transactions under 50,000 units of a particular currency are subject to a commission of 0.16% for the seller and 0.26% for the buyer. For sums over 50,000 units, commissions are reduced to 0.14% and 0.24% respectively.
No crypto wallet is offered on the site.
Crypto wallets and money transfers via bank transfer. Deposit/withdrawal via bank cards is not available.
The exchange offers users two-factor authentication, PGP encryption, and global settings lock, which prevents any account changes within a certain period of time.
Kraken Pro and Kraken Futures applications.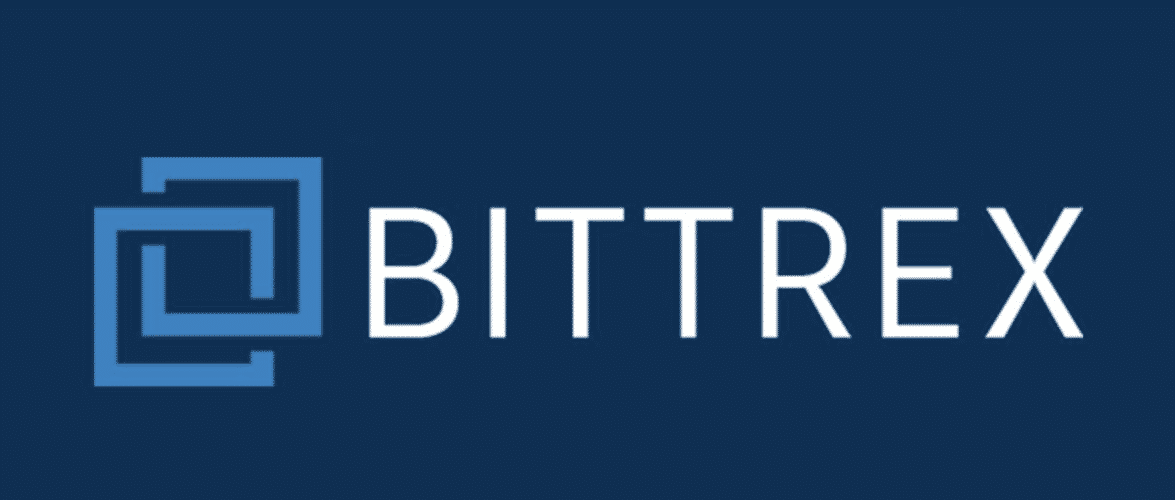 Bittrex
Bittrex is an exchange that was founded in 2014. Originally, the Bittrex platform was an exchange service for different currencies, but now it is one of the largest cryptocurrency projects where you can trade almost all known cryptocurrencies in the world.
The Bittrex exchange has some of the tightest security measures I've ever seen, not to mention two-factor authentication. The Bittrex exchange is available worldwide. However, it should be noted that each country has its own requirements for the user verification and validation process.
Bittrex's suite of cryptocurrency tools is far superior to most of its competitors. It is one of the most secure and feature-rich applications you can find today. Unfortunately, the exchange is not yet available in many languages, but that doesn't stop it from gaining popularity among crypto-investors around the world:
250+ trading pairs are available.
Topping up your euro account is available via SEPA credit transfer, international bank transfer, bank card. Fiat funds withdrawal is possible to a bank account using an international bank transfer, and for euros, a SEPA credit transfer is supported. The withdrawal commission depends on the chosen currency: in bitcoin, it is 0.0005 BTC, in Ethereum - 0.00600000 ETH. The site has a fixed trading fee of 0.25% of the total value of the order.
No crypto wallet.
Bank transfers, credit/debit cards.
Two-factor authentication (2FA), IP check, which requires an email confirmation of entry from a new IP-address, IP whitelists, Cold storage for 80%-90% assets.
There are two apps for Android and iOS respectively: Bittrex Global and Bittrex.

BitMex
Bitmex is an unusual and very popular exchange. Even if you already have experience with cryptocurrency exchanges, you should be prepared for a lot of new things with Bitmex.
The Bitmex platform was founded by professionals with years of experience in finance who do not hide their identity and present information about themselves on the exchange's website. The exchange was officially registered in the Seychelles and is headquartered in Hong Kong. Bitmex organizers position the site as an exchange for professionals, which is generally true - it will be difficult for a novice to understand the intricacies. But it's still worth a try, because the exchange has a number of advantages.
You have all the tools you need not only to buy and sell cryptocurrencies, but also to speculate and invest.
The Bitmex interface is simple and easy to use. From the home page, you can not only register, but also go directly to the platform to study it in more detail before opening a trading account:
55 trading pairs.
BitMEX does not charge any fees for deposits or withdrawals. When withdrawing BTC, a minimum Bitcoin Network commission is applied; commissions for takers are 0.075% of the total order value, while makers are paid an additional 0.025% for each trade.
Crypto BitMEX wallet.
Beyond virtual currencies, BitMEX does not accept any other deposits.
Funds are stored in cold wallets; Two-factor authentication; Registration via SMS notifications; Multi-signature wallets for transactions; Email communications are encrypted using PGP encryption.
BitMEX Mobile launched in September 2020.
Bitfinex is a large exchange owned by Hong Kong-based iFinex Inc. The exchange is one of the largest players in the cryptocurrency trading market, with a daily trading volume of more than $1.6 billion. Originally, the founders planned the platform exclusively as a bitcoin platform for P2P margin financing. Over time, the concept was revised in favor of expanding the number of traded coins.
Bitfinex offers a customized trading terminal. You can customize the look and feel of the user interface according to your wishes. The exchange is oriented to the global market, which means that a whole range of languages are supported. Previously, the Bitfinex platform had security issues, but the management has solved this problem by strengthening the security of the Bitfinex platform. The exchange now offers a fairly high level of security, which has dramatically increased the platform's popularity.
Unlike many competitors, Bitfinex has fixed deposit rates. In addition, if you work with cryptocurrencies, there are no commissions.
Over 140 coins and 300 trading pairs.
No additional payments for deposits and withdrawals in digital coins. When you deposit USD, you will have to pay a commission of 0.1%, but not less than $ 20;Minimum fee for withdrawing fiat money is $ 60; With the minimum currency turnover per month, the trading fee is 0.1% for the maker and 0.2% for the taker.
Users are offered three wallets to choose from - Exchange Wallet, Margin Wallet, and Financing Wallet.
In addition to digital currencies, bank transfers and card withdrawals are available to users.
Only 0.5% of crypto assets are kept online to support daily transactions. The rest of the coins are kept in cold wallets out of the reach of hackers. For these wallets to become available, manual authorization of several members of the management team is required.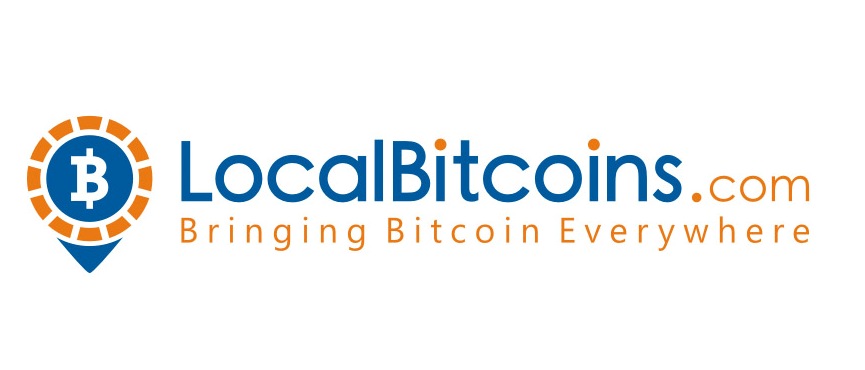 Localbitcoins
LocalBitcoins was launched in 2012 and has managed to gain popularity in a short time. Today, the company is present in more than 200 countries. It does not position itself as a middleman, but operates as a P2P service. This means that bidders interact directly with each other. More than 100 fiat currencies can be used to trade bitcoins on LocalBitcoins. It offers an escrow option to protect transactions. Once trading is initiated, the specified amount of digital coins is sent to the website's reserve. Therefore, the buyer has the certainty that he has transferred his money, even if the seller does not respond.
Many agree that it is one of the largest cryptocurrency exchanges, serving citizens of more than 200 countries.
Immediately after entering the home page, the system selects various offers to buy Bitcoins online and offline created by other users. As a result, the "Quick Buy" tab is activated:
The service does not charge a commission from the buyer. For sellers, there is a set commission of 1% on each sale.
Bank transfers, banking cards, electronic systems.
The security of the transaction is ensured by the escrow method, which has proven to be highly effective; User accounts are protected by two-factor authentication.

Poloniex
In today's world, the number of cryptocurrency exchanges is growing day by day and sometimes traders find it difficult to decide which platform to use for their business. Poloniex is one of the oldest cryptocurrency exchanges on the market. It was founded in 2014 in the United States of America, just when cryptocurrencies were gaining popularity.
The website is characterized by transparency of transactions, open support, a high level of security and an extremely user-friendly interface that definitely appeals to newcomers.
Please note: Poloniex requires verification. This is not a standard two-factor authentication, but a full verification with transmission of your documents to the service administration. For this reason, anonymous trading is not possible.
Poloniex staff regularly publishes information about the latest important changes either on its official resource integrated into the support website or on its Twitter feed. Both links are located at the bottom of the page, in the "News" block:
100+ currency pairs.
All deposits are allowed without any additional charges; The withdrawal fee is fixed, and it depends on the type of the currency; commissions are from 0 to 0.25%. Maker commission is from 0% to 0.15%; taker commission is from 0.1% to 0.25%. The higher is the volume of completed transactions in one month, the lower is the commission for all subsequently completed transactions.
Own Wallet.
Replenishment of an account with a bank card or withdrawal to a card are not available for users of some countries.
The administration highly recommends adding two-factor authentication to your account.
Mobile application.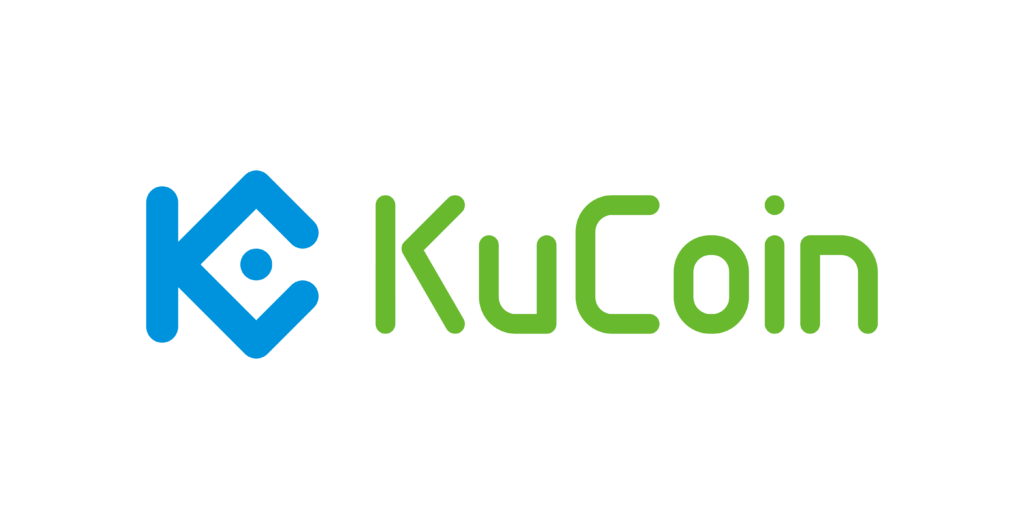 Kucoin
KuCoin has the reputation of being one of the most successful companies and is very customer-centric. It is a Hong Kong-based cryptocurrency exchange that entered the market in 2017. It is one of the few young projects that has quickly gained popularity among a large number of users. Users rate it as the best cryptocurrency exchange.
The exchange has its own KuCoin Share (KCS) token, which is among the top 50 cryptocurrencies. By using the internal KuCoin token, users receive discounts on commissions, as well as additional bonuses if they keep the token in their account.
On the website you will find the main cryptocurrencies, as well as young projects. In total, more than 400 currency pairs are represented on KuCoin. The website of the exchange is translated into 12 languages. Due attention is also paid to data security. KuCoin has a multi-level security system. Customer balances are stored on cold servers and transactions are separately confirmed in a special way:
200+ coins and 450+ trading pairs.
All deposits are free on the site, and there is a fixed fee for withdrawals; KuCoin offers a flat commission of 0.10%, which is less than the industry average.
Inner site crypto wallet.
A variety of payment methods supported by P2P fiat services.
The exchange offers you the option to set up two-factor authentication by Google Authenticator.
Mobile application .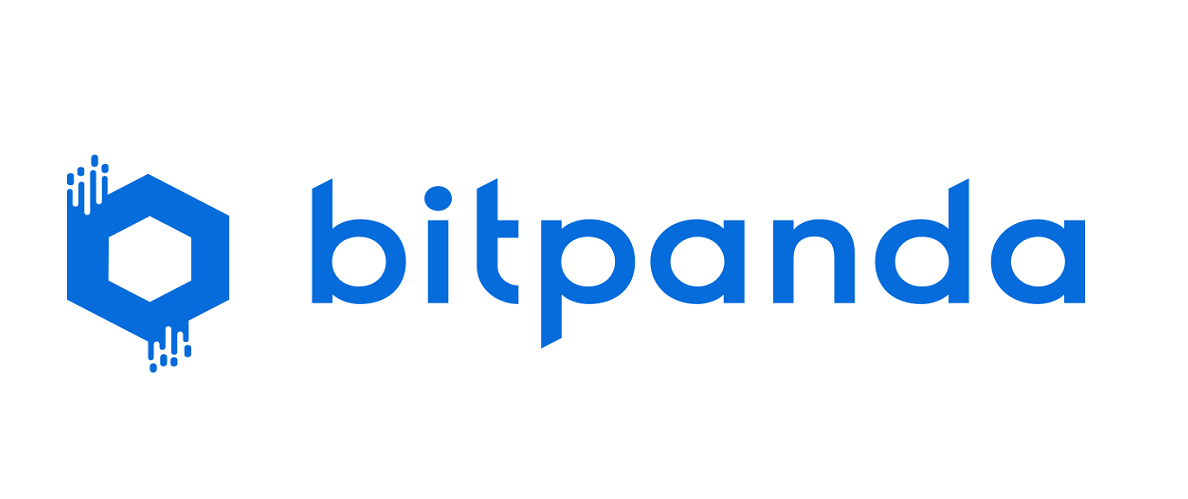 Bitpanda
Bitpanda is a European cryptocurrency exchange that offers secure access to buy and sell cryptocurrencies at any time of the day. The platform has been around since 2014 and has earned a reputation as a reliable exchange during this time. BitPanda is registered in Austria. The exchange is completely open and does not hide any information about its license and its team, which is why many people trust it.
The limits for buying and selling cryptocurrencies depend on the level of verification. There are four: initial, bronze, silver (verified) and gold. Full verification consists of two levels.
Let's start this part of our Bitpanda review with the fact that the described website is more of an exchange than a full-fledged cryptocurrency exchange. This can be explained by the fact that the website does not offer any analysis tools (charts, graphs), currency pairs, margin trading, etc:
Bitcoin, Ethereum and 30+ digital assets.
The trading commission of the service depends on the type of currency and the nature of the transaction. When buying bitcoins, you pay 1.49%, when selling - 1.29%.
Commission for replenishment and withdrawal is fixed for each coin and is debited from the account.
Bitpanda crypto wallet.
You can make a deposit either by bank transfer, credit cards or electronic payment systems.
Bitpanda refers to systems that independently manage user wallet keys. Besides, the following security measures are offered: fund cold storage session control. Every login attempt from a new device requires two-factor authentication confirmation, authentication and validation via email.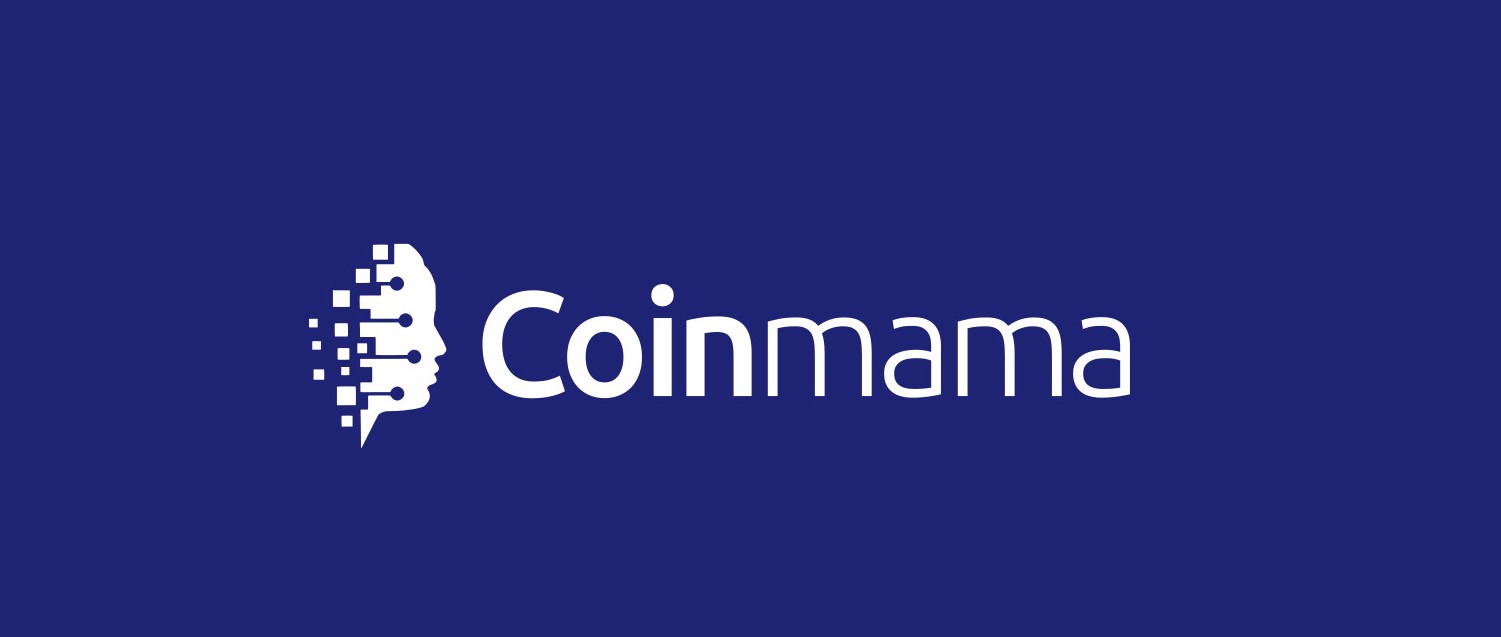 Coinmama
Coinmama was founded in 2013. The platform is available in 226 countries and most American states. This makes it one of the easiest and most widespread options among similar services.
The service was launched in 2013 and has since offered the possibility to buy the two most popular currencies with fiat money from a bank card.
The platform does not have a built-in wallet and the purchased assets are transferred to an address provided by the user. This makes the project more secure, as users' funds are not affected in case of hacking.
The website interface is not translated and is only available in English. The website itself is of very high quality and has a nice animated design.
Recently it was reported that the developers are planning to update the functionality of the exchange. Users will be able to sell cryptocurrencies. The website has a section with a blog where you can find all the news about the operation of the exchange. Information about the addition of exchange functions should appear there:
The website sells Bitcoin, Ethereum. Litecoin, Bitcoin Cash, Qtum, Ripple, Ethereum Classic, Cardano, Tezos and EOS.
The use of credit or debit cards implies a service charge of 5%. Besides, the charges 3.90% for buying coins and 0.9% for selling these.
No Wallet.
Credit/debit cards and bank transfers; It supports SEPA and SWIFT payments.
Coinmama is a reputable company with a secure site using Trust Guard and Comodo technologies. Both services have confirmed that 256-bit SSL encryption is actively used on pages containing personal information.
Mobile app.

Paxful
Paxful is an international P2P marketplace for buying and selling Bitcoins, founded in 2014 by Estonian and American entrepreneurs. The main goal of Paxful is to give everyone the opportunity to buy Bitcoin quickly, transparently and securely. In other words, Paxful is a p2p cryptocurrency exchange, meaning that exchanges take place without intermediaries, directly from one participant to another by mutual agreement.
Interestingly, a Paxful user can add their own payment method, which is not available on the platform.
In its five years of existence, Paxful has become one of the leading peer-to-peer marketplaces for Bitcoin trading, used by millions of people worldwide. Paxful has an excellent support team. If you have any questions about storing, buying or selling bitcoins, the traders will get back to you as soon as possible.
To create an account, you must verify your email address and phone number. This is a basic verification that allows you to trade up to $1000. The USDT wallet is not available:
Bitcoin and Tether as assets.
Commissions are applied for crypto selling:0.5% for bank transfers; 1% for bank cards and e-payments; 3-5% for gift cards; No commission is charged for buying cybercurrencies; Paxful will charge a transfer fee for sending funds to an external wallet. $ 0 - $ 9.99 = 0.0001 BTC$ 10 - $ 19.99 = 0.0002 BTC;More than $ 20 = 0.0005 BTC.
The Paxful Wallet App makes it easy to store and manage coins with your mobile wallet.
More than 300 ways to buy coins, including bank transfer, credit and debit cards, PayPal, Western Union, and even Amazon, iTunes or Steam gift cards.
The security of the system is ensured by two-factor authentication, depositing and the obligatory verification procedure when working with large amounts.
Paxful Wallet for Android and iOS.

HitBTC
HitBTC is a popular trading platform where you can exchange, buy or sell cryptocurrencies at the current market price. The exchange attracts traders from the US, Europe and Asia with minimal startup requirements, low commissions and a constantly growing list of currencies.
The wide selection of trading instruments, the high liquidity of the most popular markets, the good reputation that has been built up over the years, the new matching technology for instant order execution and much more attract users.
The English interface does not make the work difficult: the navigation on the website is simple and intuitive. The special features of the website are the lack of mandatory verification and limits for deposits and withdrawals. HitBTC's high level of security ensures the safety of funds and users' personal data:
800 currency pairs.
No commissions for deposits and a fixed commission for withdrawals depending on the coin; HitBTC uses a multi-level trading fee calculation system. The more a user trades, the lower his commission will be.
No crypto wallet.
The HitBTC exchange can be replenished exclusively with digital currency.
The platform provides 2-factor authentication, high-end encryption technology and cold storage of funds.
No application.
Security, liquidity, commissions, track record, markets and ease of use are things to look out for. Of course, this article is only a brief overview and you will have to choose the platform you like and find out more about it on the website or read reviews. But this overview will help you get your bearings - good luck!
SIMPLE AND RELIABLE
MONEY WITHDRAWAL